Not all design projects are created equal. On some jobs the design details are just more challenging to decide on than others. This is never more true than when designing for myself!!
There are several design styles that I truly love – different for each room of course – and could happily put into place. As a result I suffer from severe commitment phobia when it comes to deciding on a style for myself.
Here I am working on our new bedroom design and one thing I do know – I love a dark bedroom with a masculine feeling, so we're starting with that.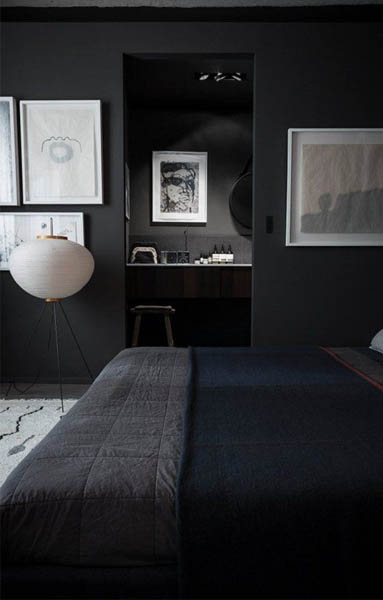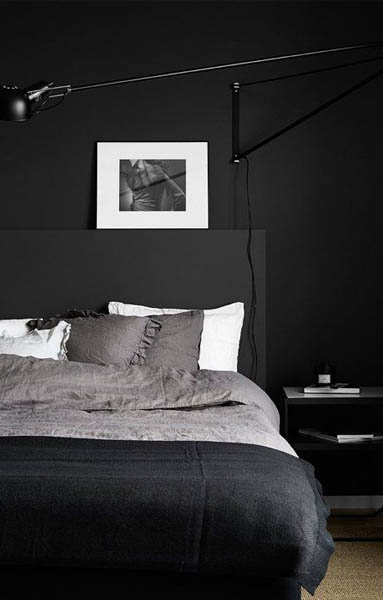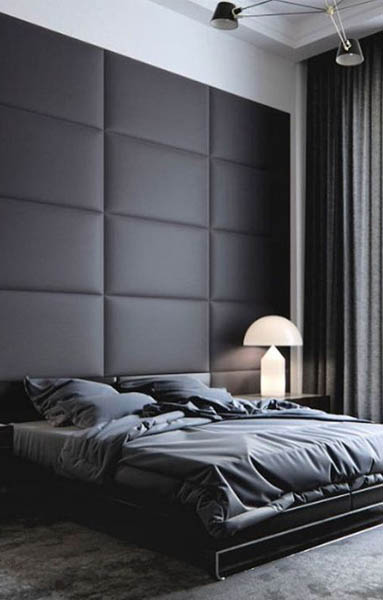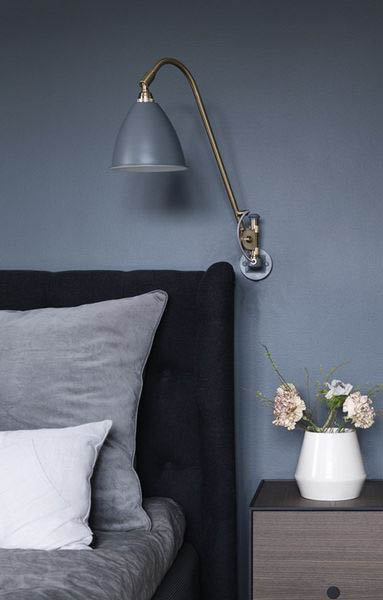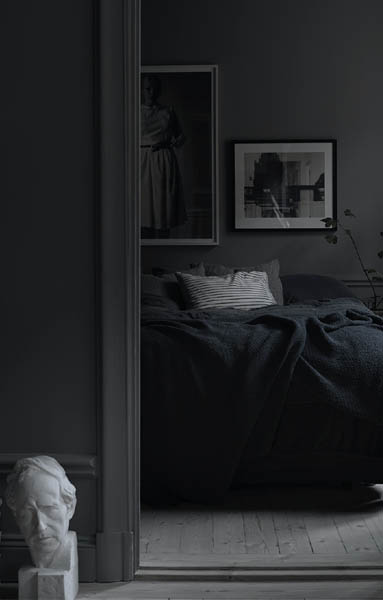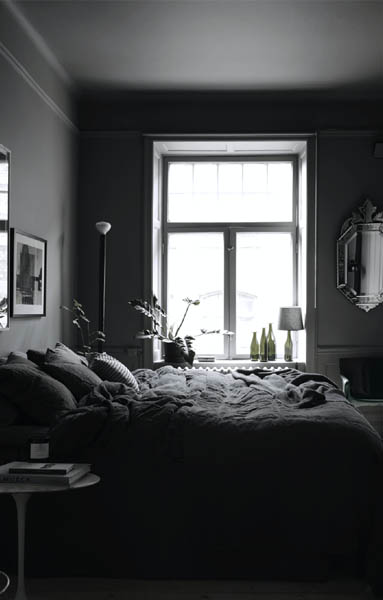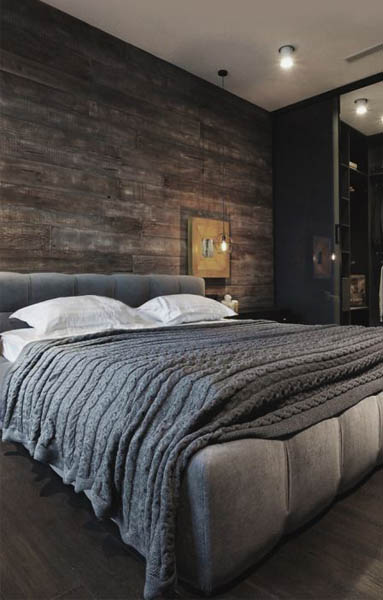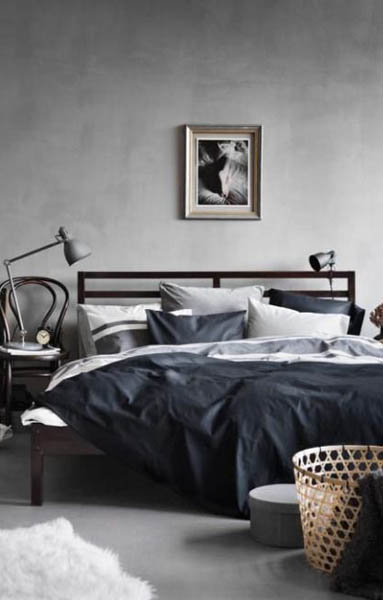 1 | 2 | 3 | 4 | 5 | 6 | 7-8 | 9 | 10
I love the dark moodiness coming across from these images, but in reality our bed isn't in this same colour way. And since it is the most comfortable bed I've ever owned, I'm not giving it up in a bedroom makeover. It has an upholstered headboard and frame (very similar to the grey bed above on the left), in a pale taupe kind of colour, so pretty neutral. These images below are more on point colour wise.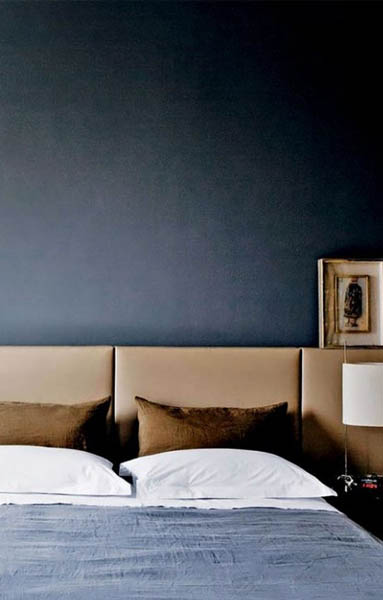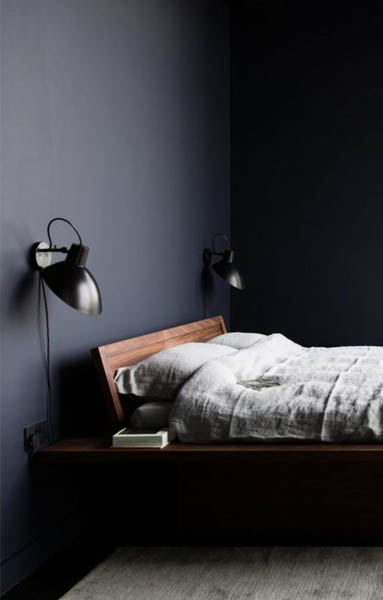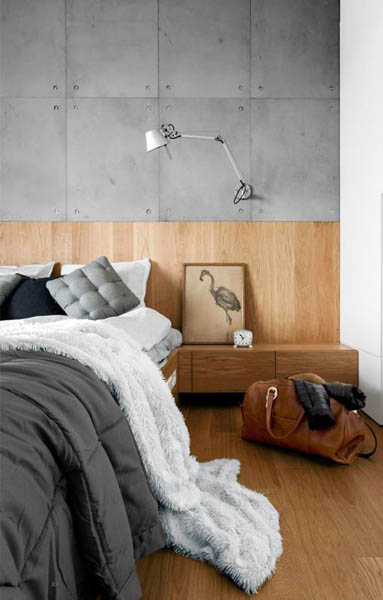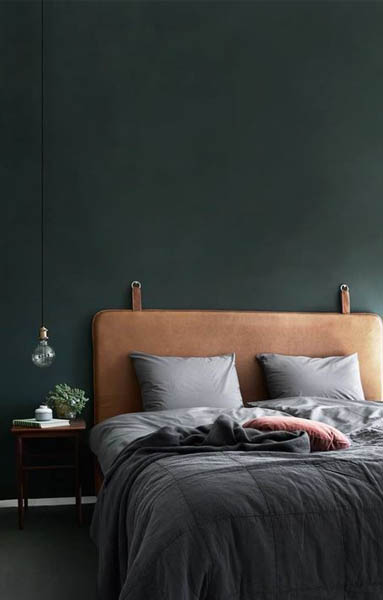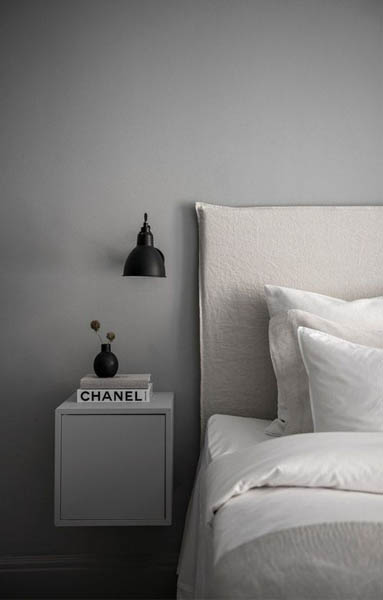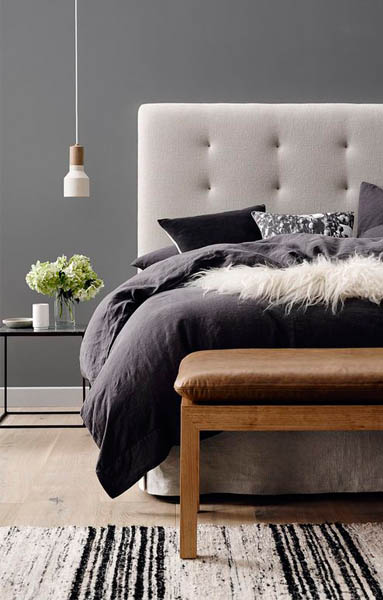 Using the dark greys or concrete background still gives the room the dark moodiness I'm after, but the light tan / taupe and wood accents makes it feel like a sophisticated, grown-up room. Note the preference for hanging pendants or wall sconces in these reference images. I am also loving the look of this rug at the foot of the bed and the dark linen bedding.
I was about to sign off and then I thought, well let's have a look at the complete opposite and see how I feel about that. You know, kinda like trying on that other pair of shoes just to see how it fits…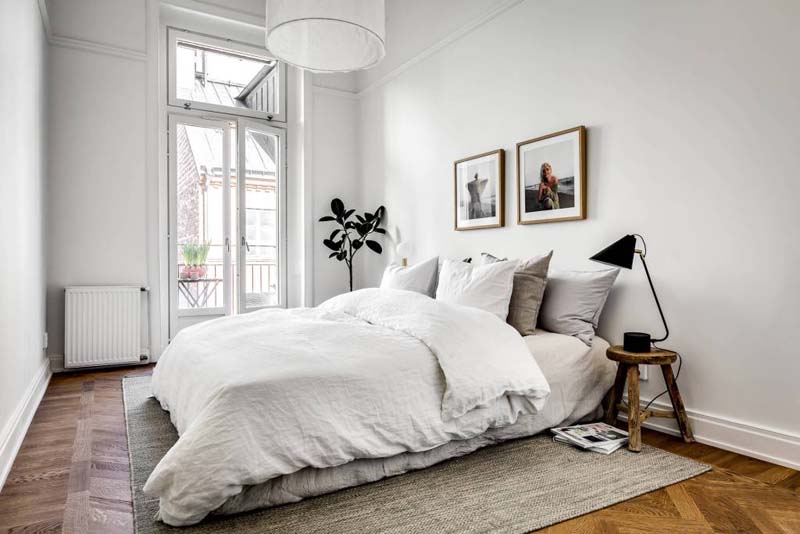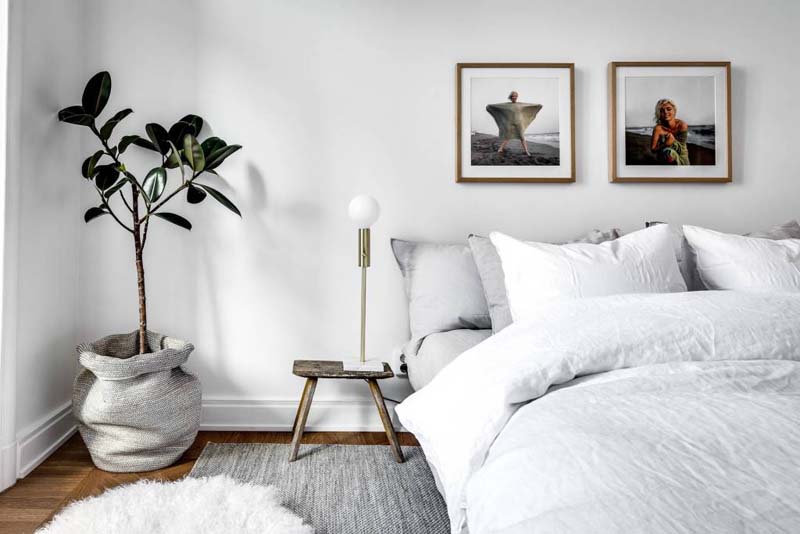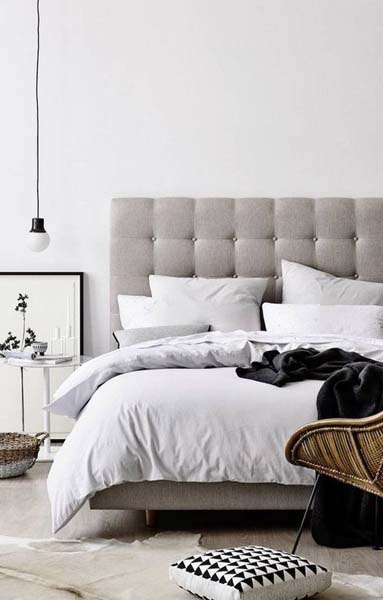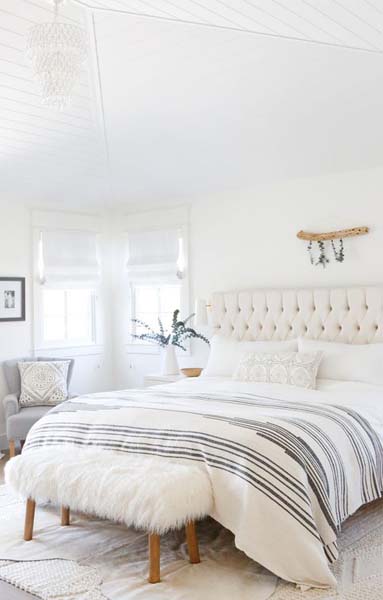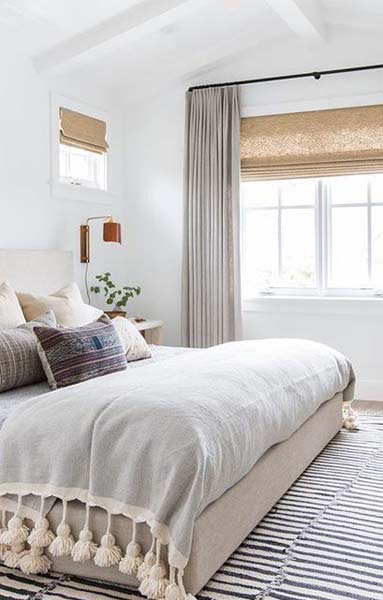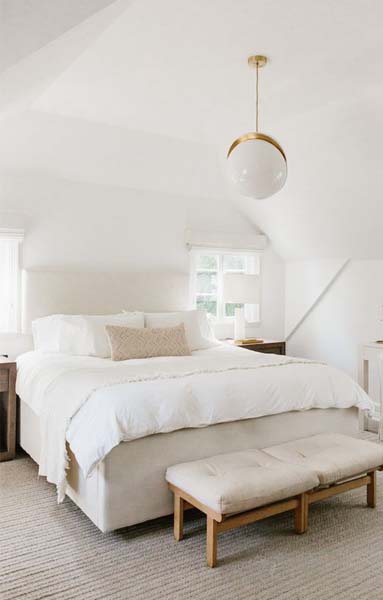 Sherbs. I love the airiness and simplicity of this look. It makes me feel like I'm on holiday or living at the beach. I prefer the more sophisticated version – not classical – over the rustic, scandinavian type vibes. I'm definitely leaning towards a grown-up, put together feeling in the room. Just not sure about sharing such a 'clean' space with the housemate. A darker room might be more conducive to hiding man dirt. Let's see what he says.
SaveSave
SaveSaveSaveSaveSaveSave
SaveSave
SaveSaveSaveSave
SaveSave
SaveSave
SaveSave
SaveSave
SaveSave