Today I received an email from my daughter's school about the start of online school classes starting from next week. The little one's school started online classes last week, when they were due to go back. And my kids are little. A nearly 2 and a 4 year old. However this is our new reality.
Like most of you are probably thinking, even if the lockdown does end next Thursday, I'm thinking it is going to be some time until the kids return to school. And while home schooling may not be your thing (it is most definitely not our thing to be honest), it is time to start thinking about creating (semi) permanent home schooling and homework zones, in your home.
If you don't already have a small area in your home for your child to sit and do some work or crafts, you may need to consider setting up a station for them with these following tips and ideas in mind…
1. Keep it simple
Kids – especially the little ones – are easily distracted. Sticking to a simple colour palette with a clutter free work surface will ensure your child is able to concentrate without excess stimulation or distraction.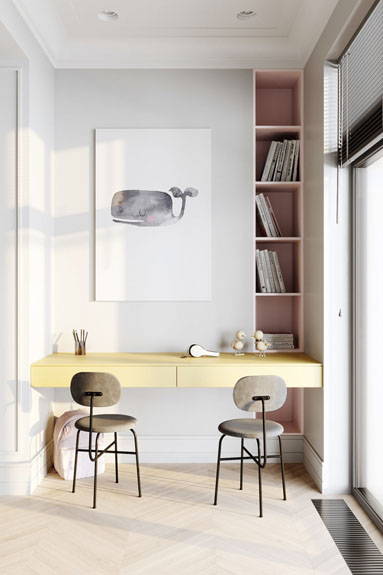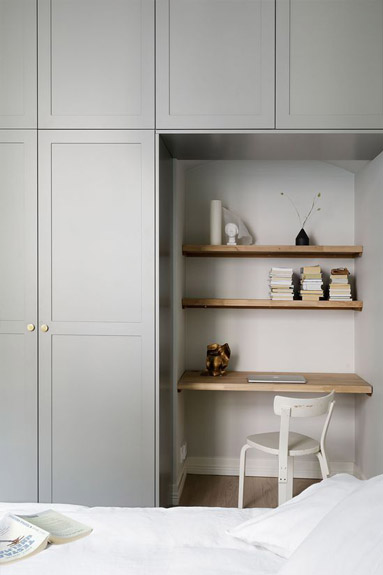 2. Vertical Storage
In most cases, our homes don't have an abundance of space yet our children seem to have an abundance of "things". It is also convenient to keep essential supplies at hand, without the hassle of having to dig them out every day.
Enter the vertical storage solution. Wall mount pigeon holes, open shelves or suspended cupboards are perfect for keeping all those "things" off the floor and work surface. Typically this also helps to keep items like the glue and scissors safely out of reach. I learned the hard way after finding my daughters hair in a pile on the floor, how important keeping those scissors out of reach really is!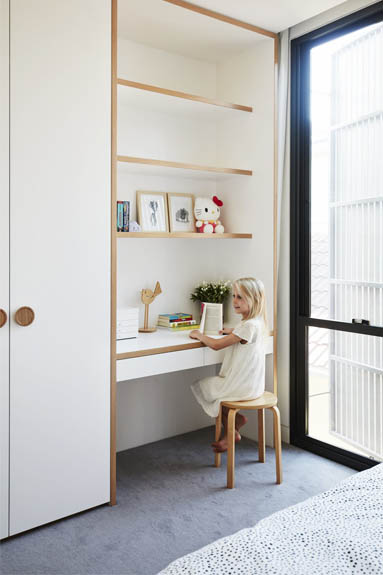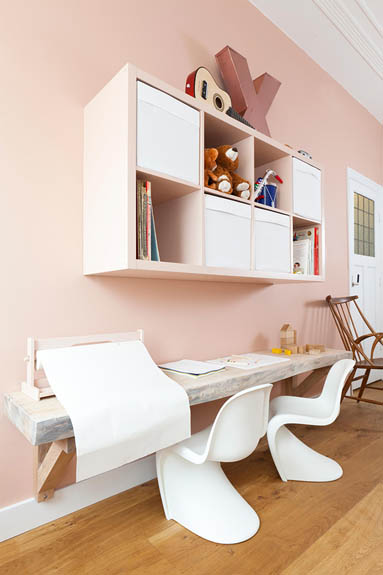 3. Ensure the correct desk height
Propping your toddler up at the dining room table on an adult size chair is not ideal for encouraging them to sit still for long.
Rather look for a table and chairs that are an age appropriate height. Their feet should be able to touch the floor, which is also safer for them to be able to move about unassisted.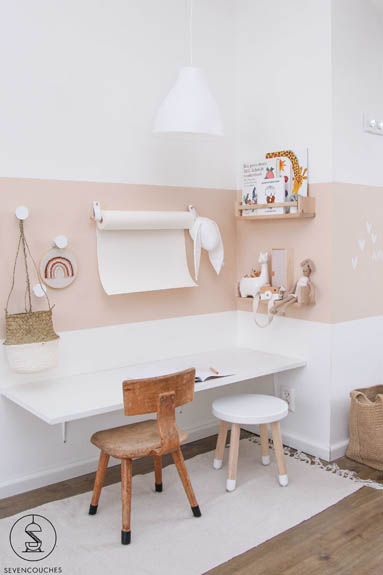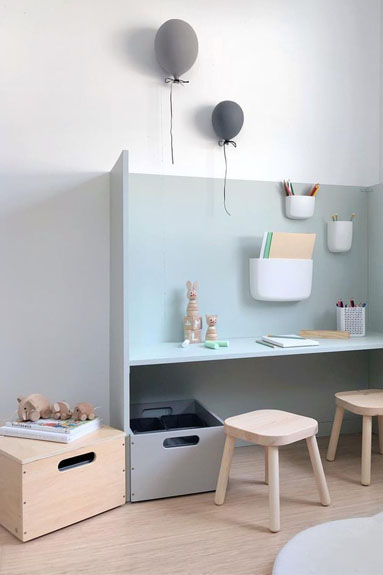 4. Ensure sufficient light
Light, preferably natural, is important for concentration and attention so try to position the work station near a window. Being able to let fresh air into the space will also help your child to work without getting too sleepy.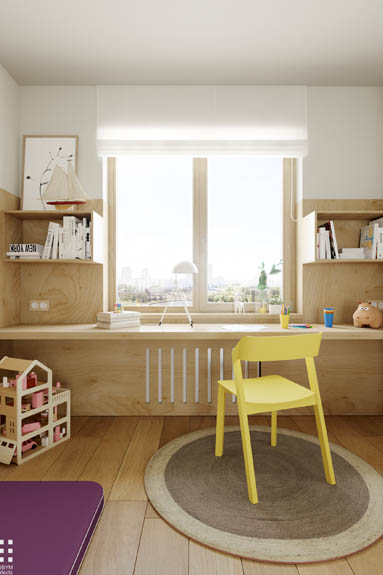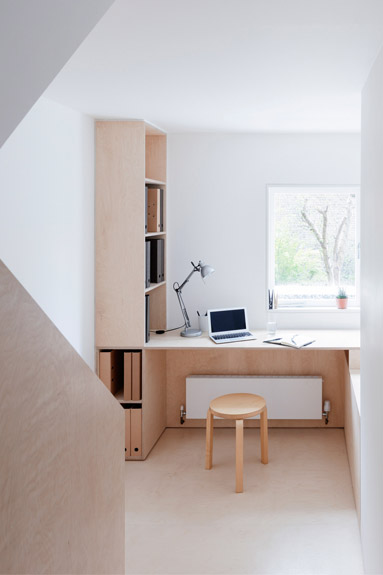 5. Personalise
Bearing in mind keeping the space simple and uncluttered as mentioned above, it doesn't hurt to add a personal element, making it homely & a space where your child will want to spend time.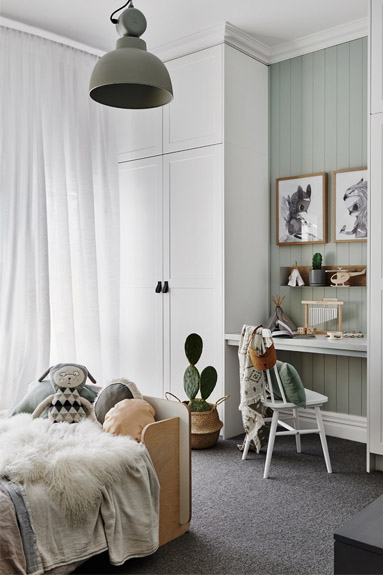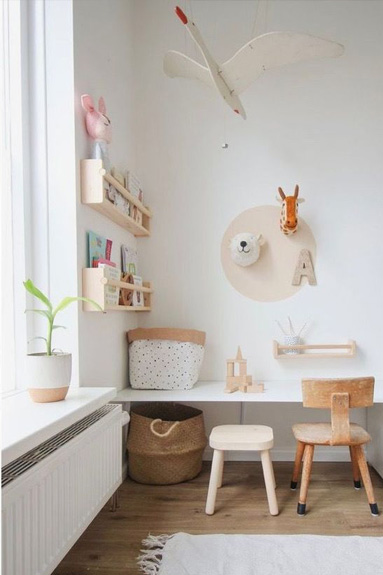 6. Start them young
The earlier you can try to teach your child to sit still and concentrate, the better.

7. Shared Space
Even children of different ages and learning stages, can learn to sit together and work quietly so having your kid's share a desk is a great idea from a space perspective.
Of course, this makes life much easier if we have to keep our eyes on more than one head at a time too!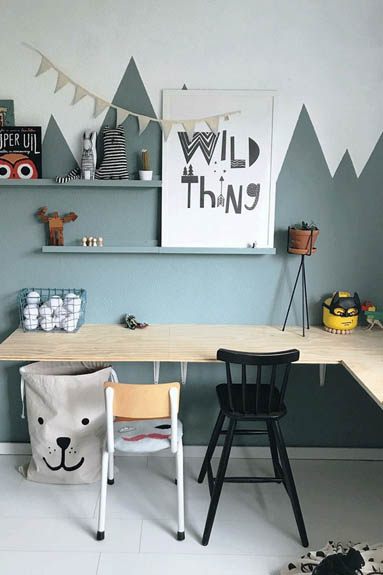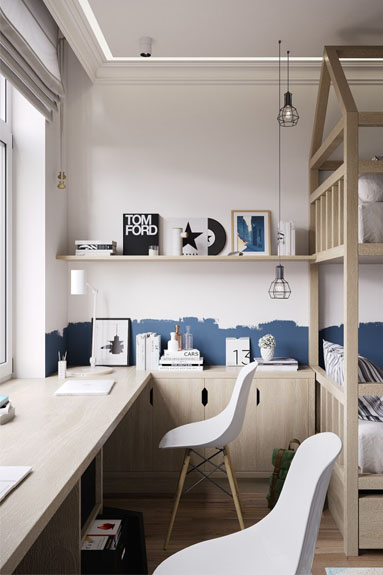 8. Multiple Zones For Different Activities
In the classroom kids rarely sit in the same spot all day, especially the little ones. They move from zone to zone and activity to activity at regular intervals. If you have the space and ability, try to set up different areas for different activities.
Online classes will need to be at a table or desk, where they can interact with the lesson. But reading time or similar can be moved to a comfy spot on the floor. Bean bags and floor cushions are great options for this.
Don't forget playtime outside and snack time are all important parts of the 'school' day!