This home underwent as extensive renovation and addition and if you have been through something similar, you will know how quickly the budget runs low. In this project we used some clever cost saving décor ideas and you might not even realise they were used for that reason.
1. No Built-In Closets
As a cost saving measure, the clients decided to forgo built-in closets and install open concepts. This was especially cost effective as the steel brackets were made up by a friend of the owner's and the melamine shelf was simply cut to measure and placed on top. The idea was to have built-in closets installed at a later stage room by room.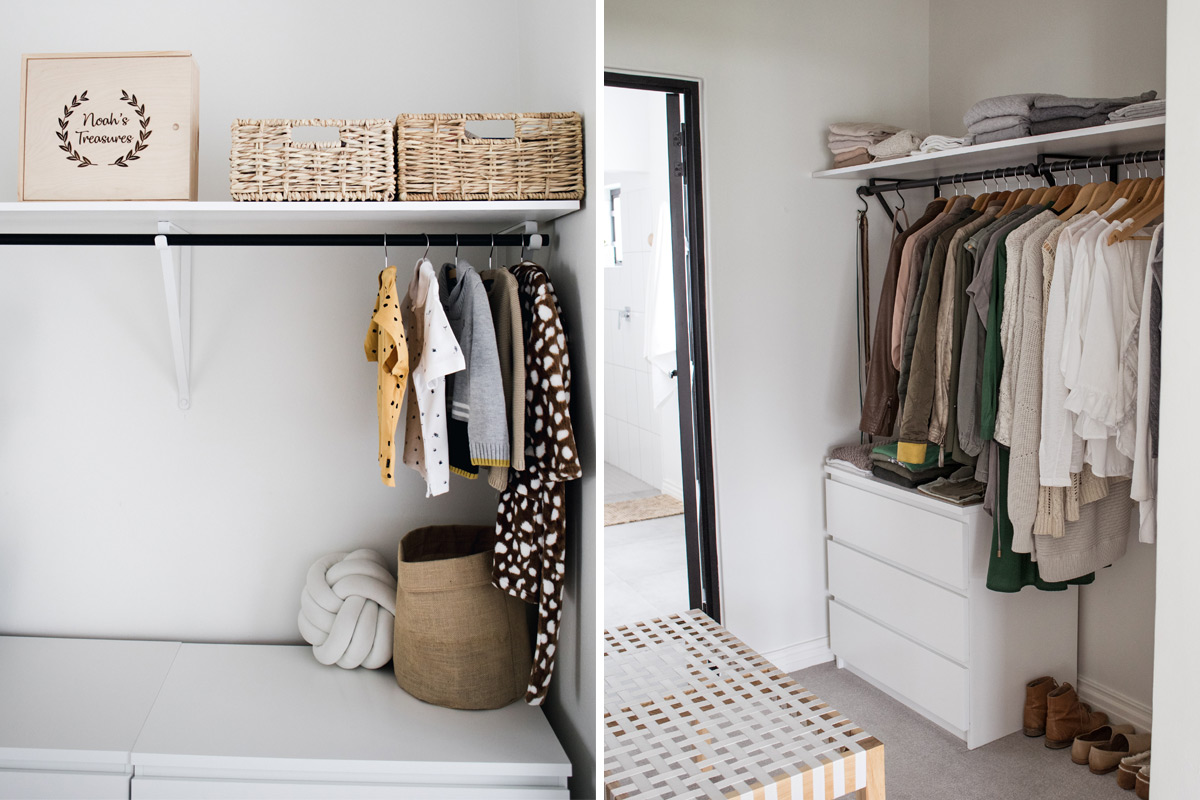 2. Ikea Malm Dressers
A couple of these drawers were purchased from Kids Living and used throughout the home. Because of their simplistic design, they can pretty much fit in anywhere, be it in a hallway, master bedroom, walk in closet or kids bedroom. They can be spruced up with your own choice of knobs or pulls or simply left as they are.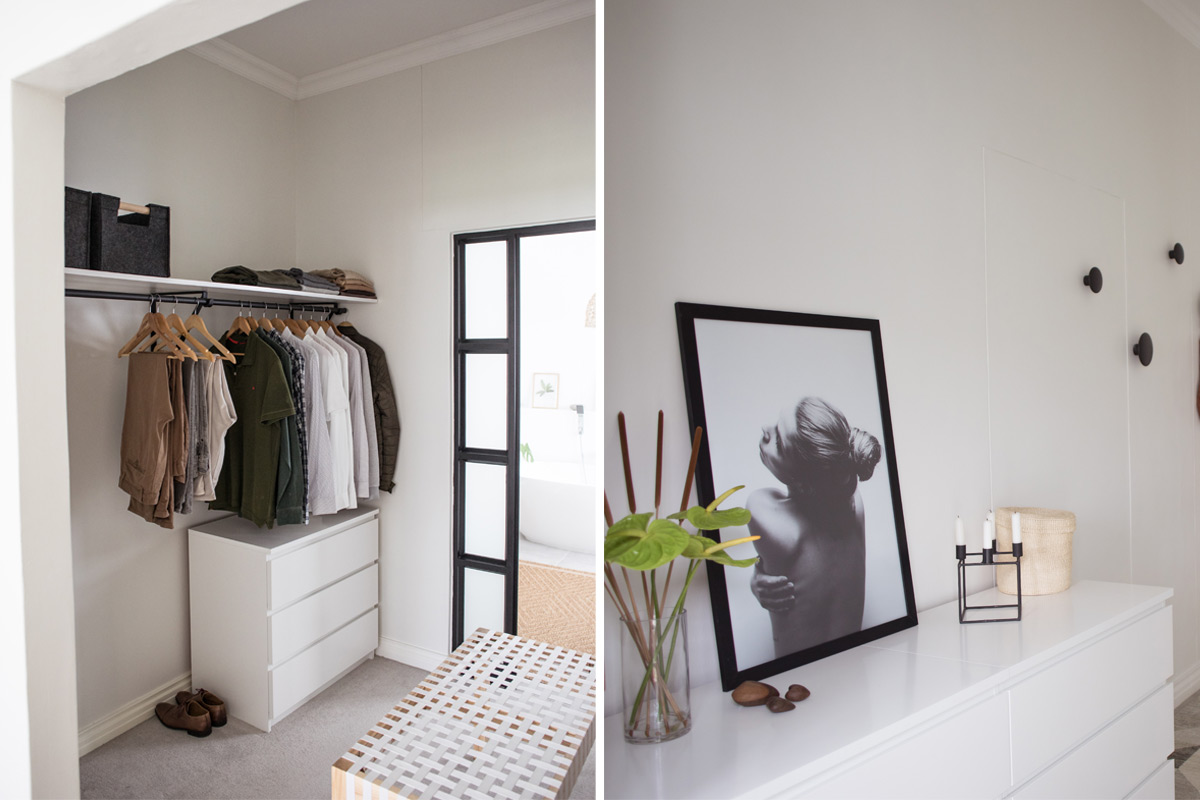 3. Repurposed Lighting
Instead of purchasing all the light fittings new, the clients decided to repurpose lanterns used at their wedding by removing their handles, inverting them and hanging them down the centre of a long hallway to create a feature and detract from the length of the hallway. They also bought concrete flower pots, inverted them, cut out wooden rounds for the top and hung them on either side of the bed, replacing the need for bedside table lamps.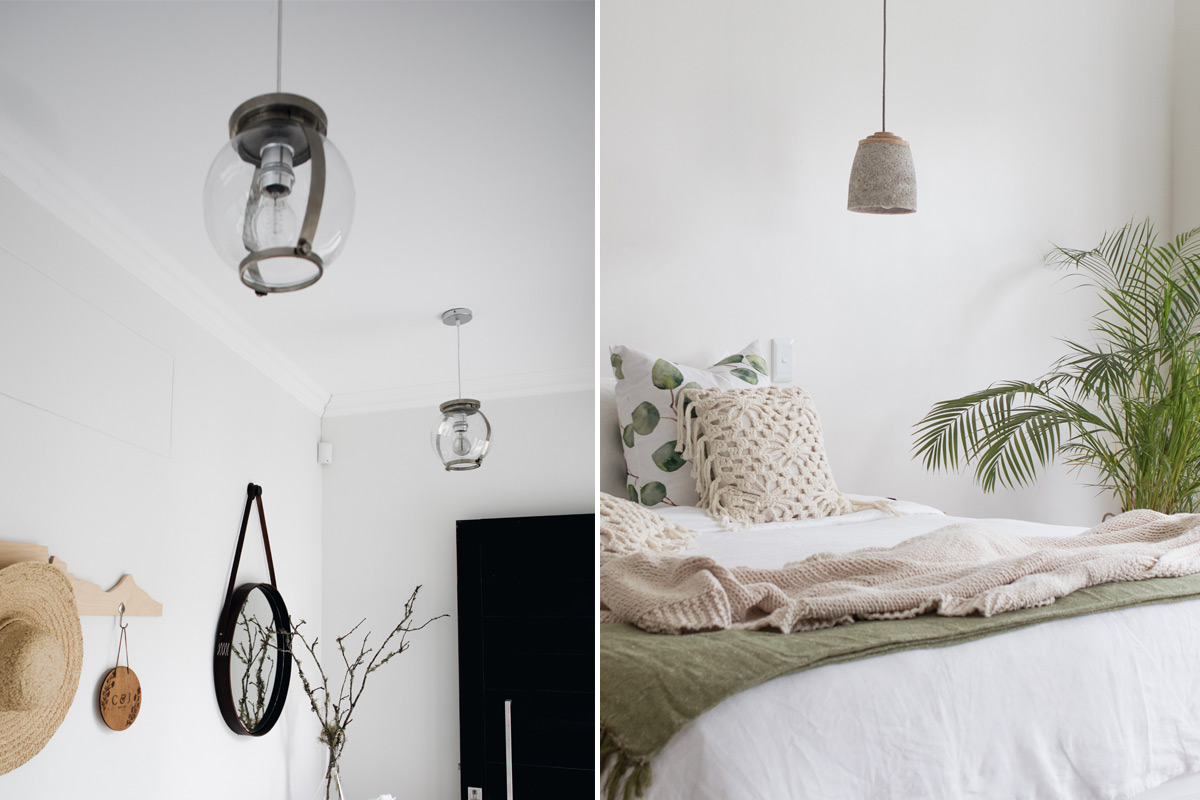 4. Alternative Bedside Pedestals
Rather than purchasing pricey pedestals, we decided to use open storage boxes bought from Weylandts. They serve the exact same purpose, take up less space and cost a fraction of the price of a traditional pedestal.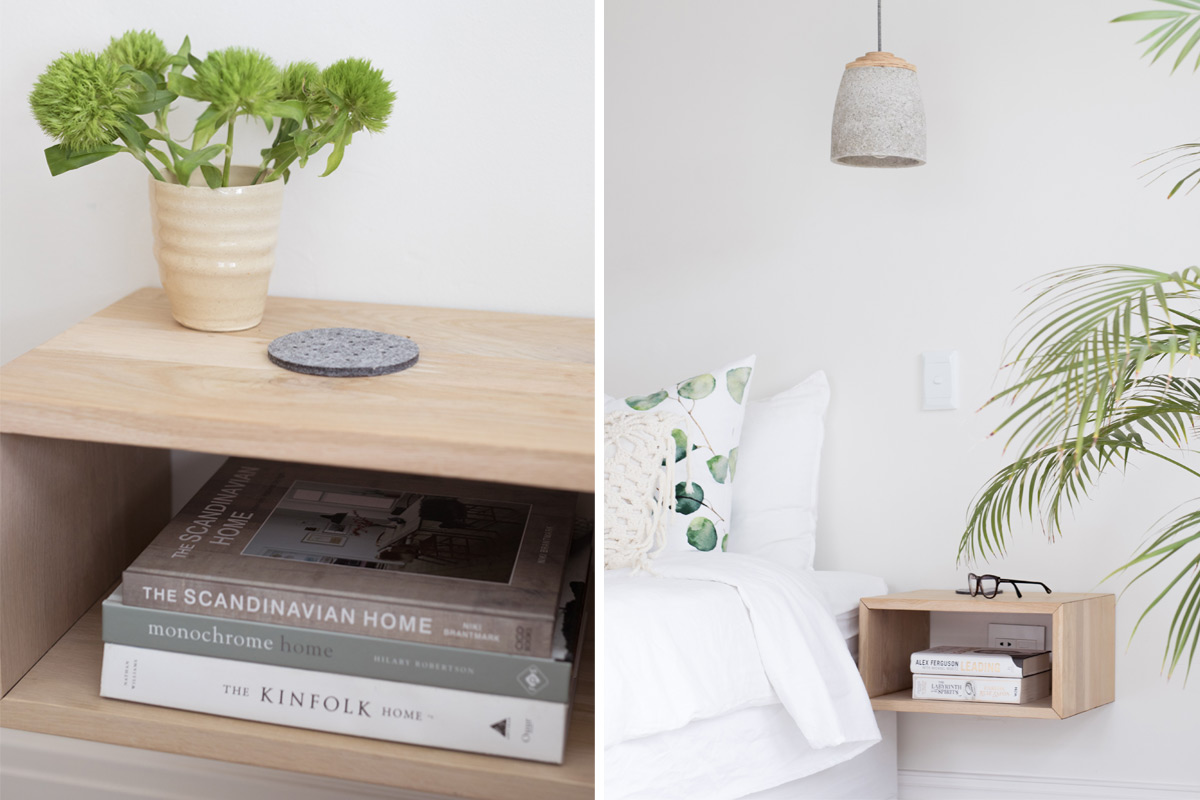 5. Framed Prints
For something a little different and far more cost effective than purchasing art, the clients bought these unusual images from Shutterstock, printed them and placed them in frames from MRP Home. In stock image libraries there are so many images to choose from but this couple decided on abstract metro maps from all the country's they visited together.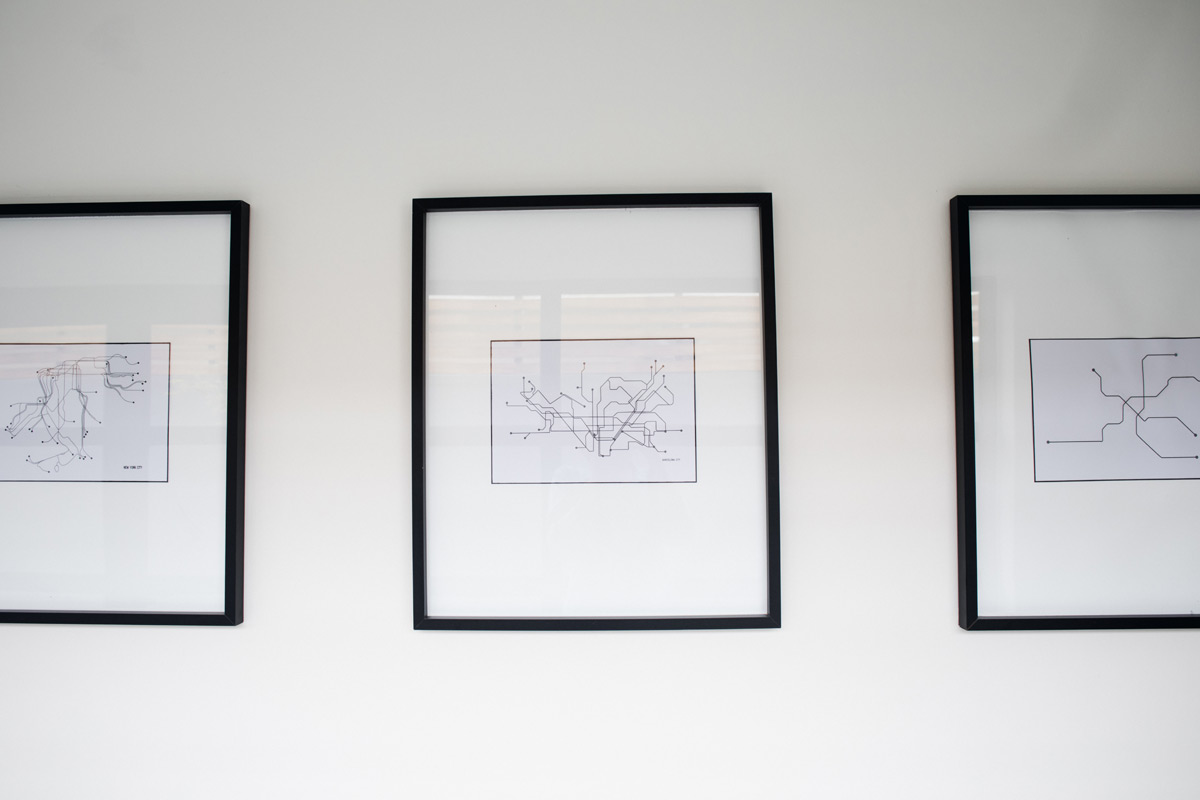 6. Floating Desk
Instead of purchasing a ready-made desk, our carpenter made up this simple floating desk design to fit the space perfectly and save the client a fair amount of money.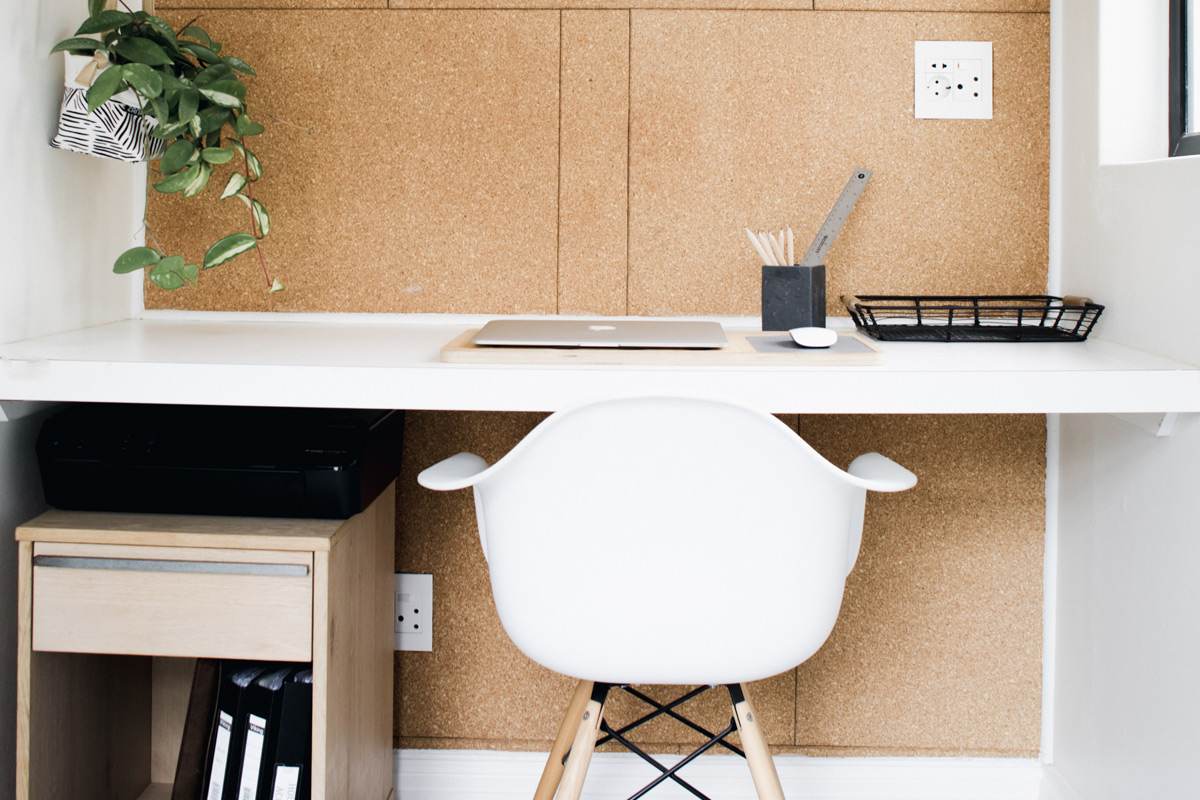 7. Up-Cycled Sideboard
This Sideboard was bought off the pavement outside a second hand furniture store. With a few coats of black paint, it solved the problem of a TV that was mounted too high and was the focal point on the wall. The total cost was under R2000.