If you're after a duvet day today we hope you have a space as beautiful as this master bedroom we recently had the pleasure of making over.
When we started working on this home the bedroom was very neutral space. Our client felt that although the room was simple and feminine in its elements, overall it was just lacking. Our objective was to modernise the space, bring in an element of colour and a lot more interest.
BEFORE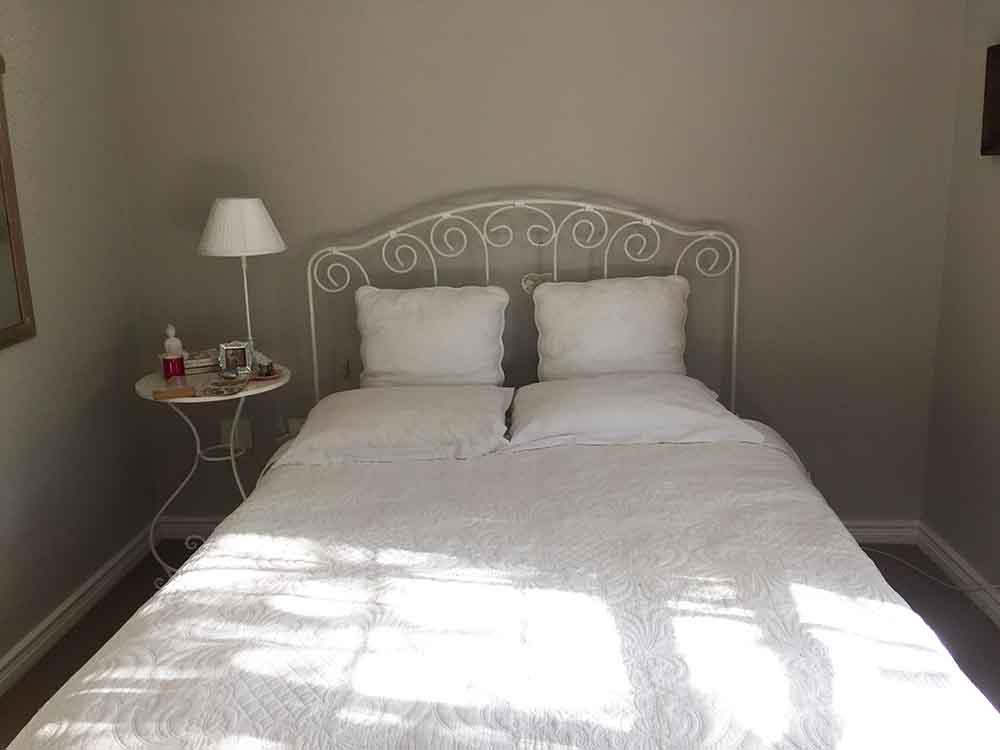 We were very conscious that we didn't want to make the space too girly, but certainly we wanted a feminine touch. With soft grey walls as the backdrop, we decided to keep the furniture white and modern and bring in blush and copper as the accent colours in the space.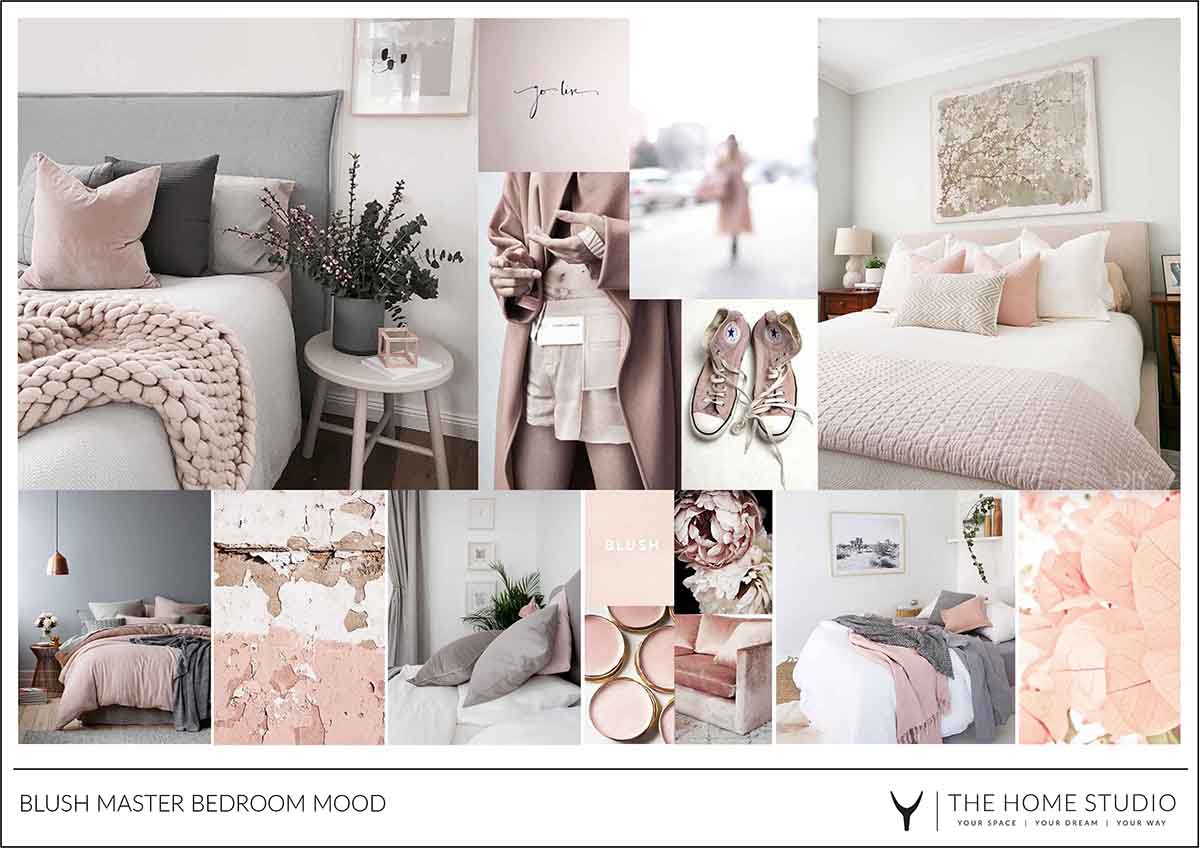 We played with various ideas involving wallpaper (this beautiful option from Robin Spring) and headboards (the Salem from Coricraft), but eventually we decided to keep the budget to a minimum and focussed on the key pieces – bedside tables and lights, prints for the wall, bedlinen, a touch of greenery and instead of curtains – beautiful shutters.
We hope you love the space as much as we do!
AFTER