If you loved yesterday's nursery tour as much as we did and you're looking to create something similar at home, then today you're in luck! We visited MRP Home and have created a stunning gender neutral nursery just for you.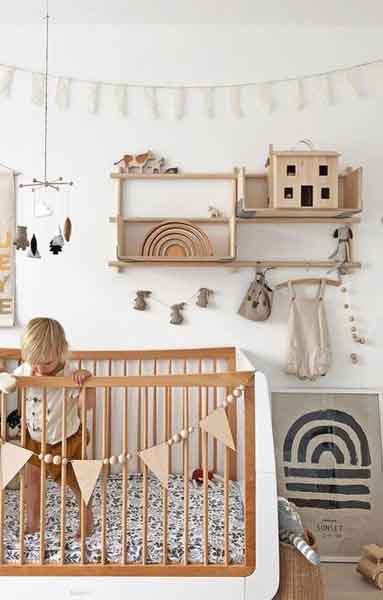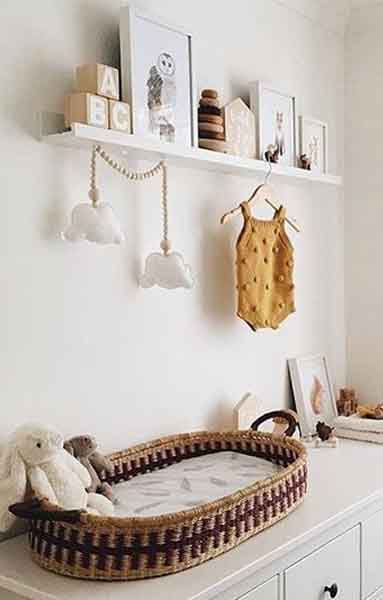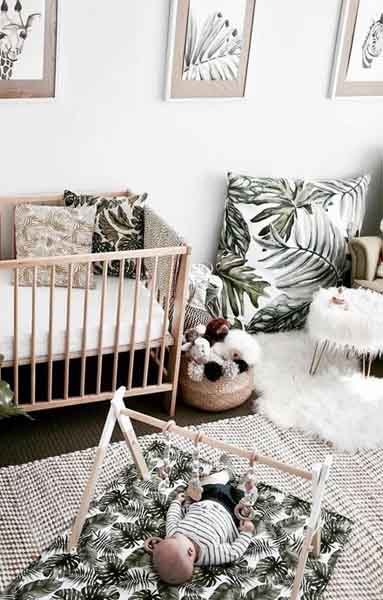 With any design project, big or small, it is always important to start with a plan! Our moodboard sets the tone for the type of pieces we are after and the overall style we are looking to achieve in the room.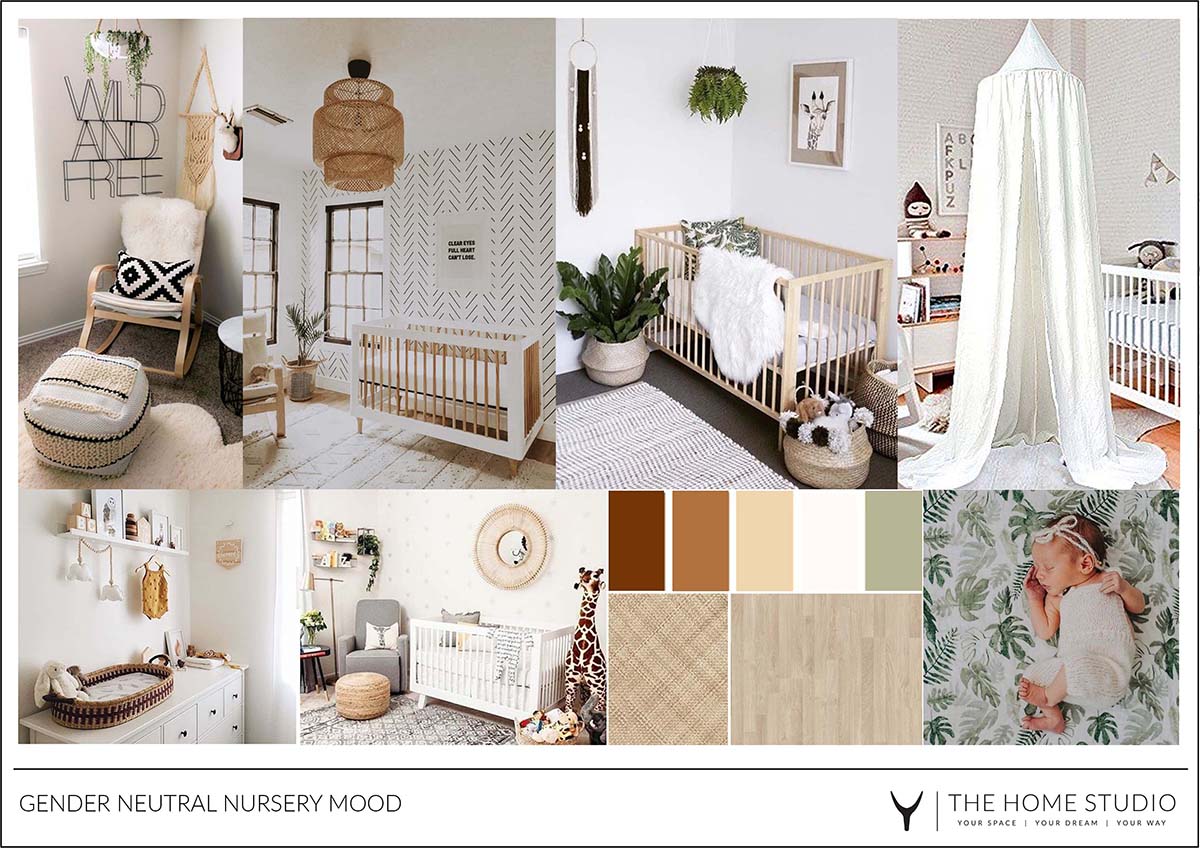 Obviously gender neutral implies neutral palette. So we decided to focus on having the 'big' pieces – such as the crib (not available at MRP Home), changing table, rocking chair and tent (which is really a mosquito net) in a mix of white and cream colours. Then we complimented the look by bringing in natural materials such as wicker and rattan through the featured accessories. Extra cosiness was added thanks to the sheepskin rug and soft baby blanket. A little natural greenery rounds the space off!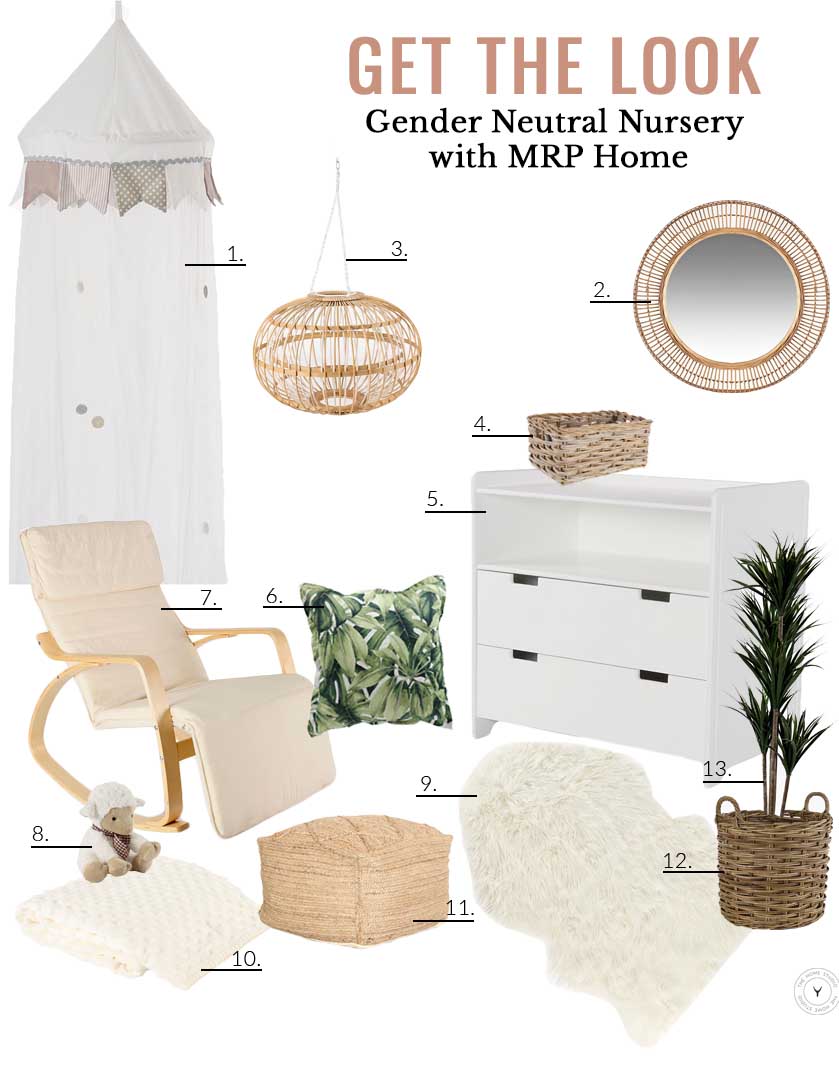 1. Mosquito Net | 2. Basket Weave Mirror | 3. Bamboo Crisscross Hanging Shade Medium | 4. Kubu Rectangle Utility Small | 5. Compactum | 6. Printed Tropical Fern Scatter Cushion | 7. Nursery Rocking Chair | 8. Cuddle Lamb Soft Toy | 9. Faux Fur Animal Pelt Rug | 10. Microfibre Dot Blanket | 11. Jute Pouffe | 12. Kubu Round Utility Large | 13. Yucca Tree