If like many of us you're an urban dweller, then potentially you don't have a lot of outdoor space to play with. Regardless it's size, your outdoor space should be both functional and decorative, stretching from your home interior and connecting with your outdoor living space. With that in mind, we've got our five top tips to help you maximise the use and layout of your outdoor area.
MAKE A PLAN
This may seem obvious, but this initial step is often overlooked. In a small space it is important to prioritise the things you cannot live without over the amenities you would like to have. Trying to cram too many elements in the small area will just lead to cramped chaos. Once you know what you want, try to map it out on a piece of paper to see where you think everything should go. Creating zones with distinct functions will clarify whether you ideas are actually possible, and is the first step in turning your ideas into reality.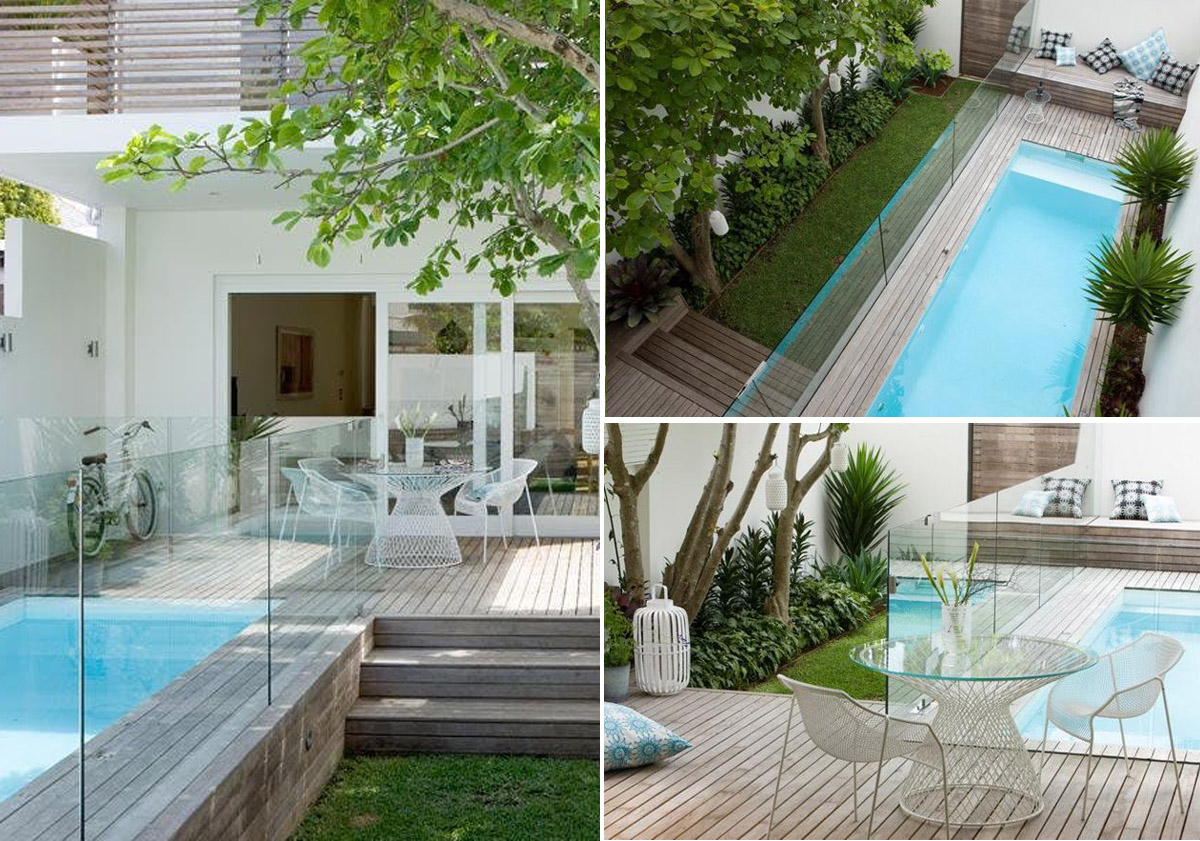 SIMPLE PALETTE
Keeping your design to one or two palettes applies to both your landscaping and your furniture. Try to keep your plants to layers of green, especially along boundary walls as this gives both an element of depth and length making a space seem bigger than it is. With your furniture and accessories keep your colour accents localised and preferably shades of the same hue. The overall effect is easy on the eye, rather than busy and crowded.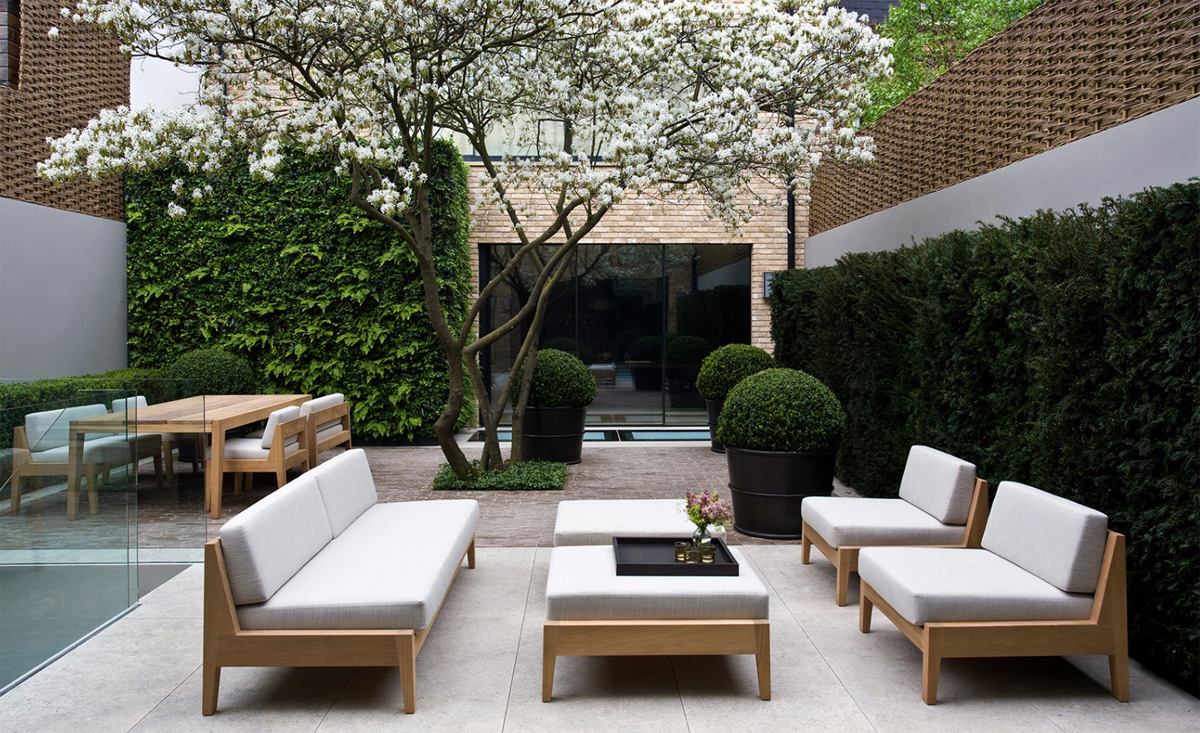 USE STRAIGHT LINES
Curved corners take up valuable real estate and can come across as bulky and cluttered. Creating a structured, linear space can create an element of depth making the space look bigger, especially if you add in a border garden. You can create curves and texture through the plants to offset the structured layout. It is also easier to incorporate built-in seating and entertaining areas into a well laid out, geometric space.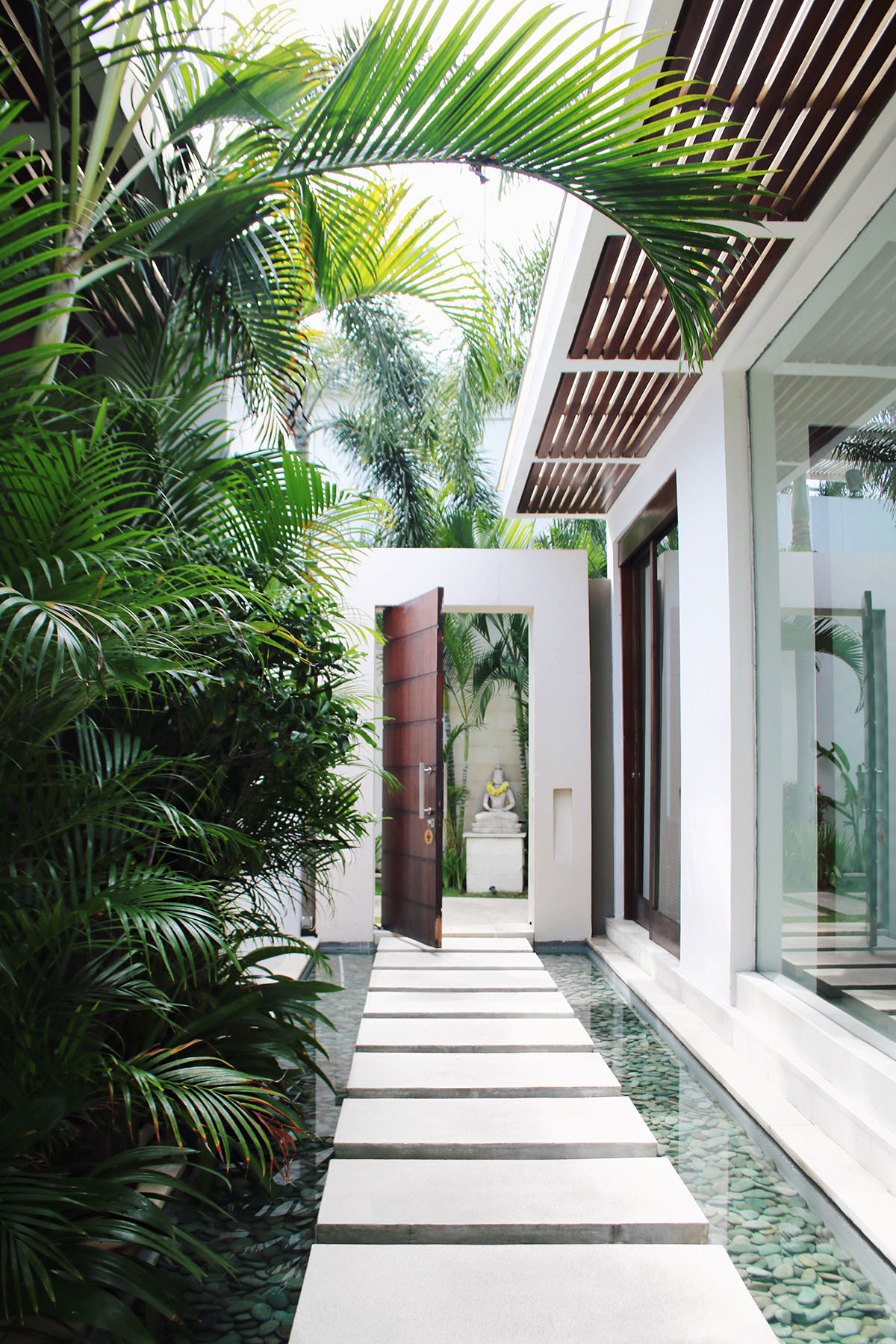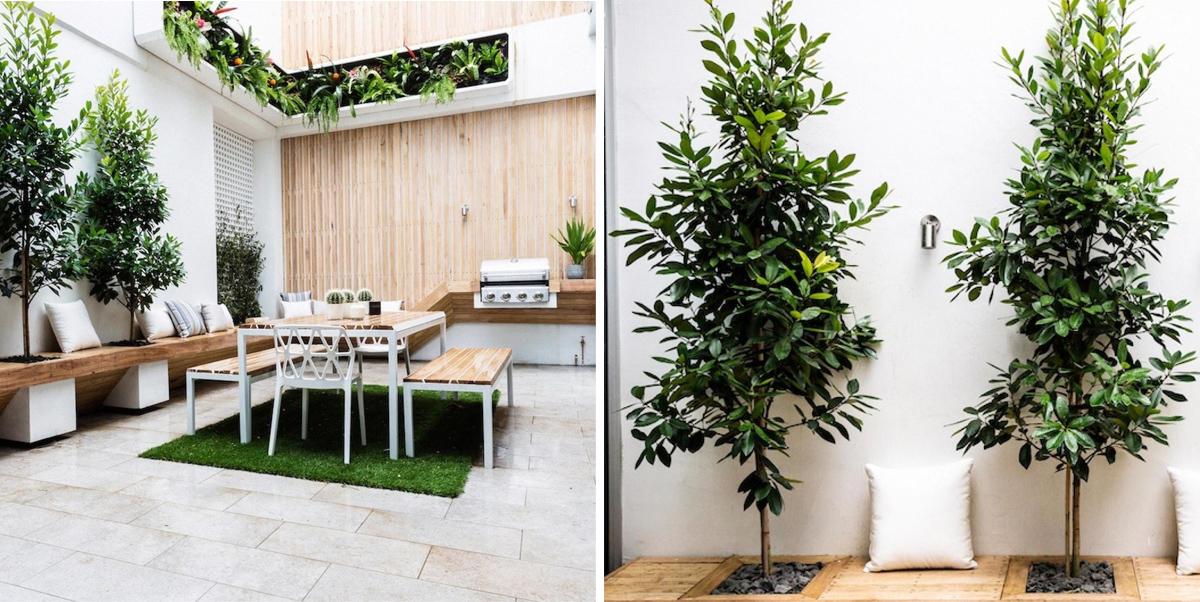 MERGE THE INSIDE AND OUT
The help create the illusion of more space outside, carry through your finishes from inside to the outside. Using the same flooring, for example, will create a seamless flow between the house and the garden.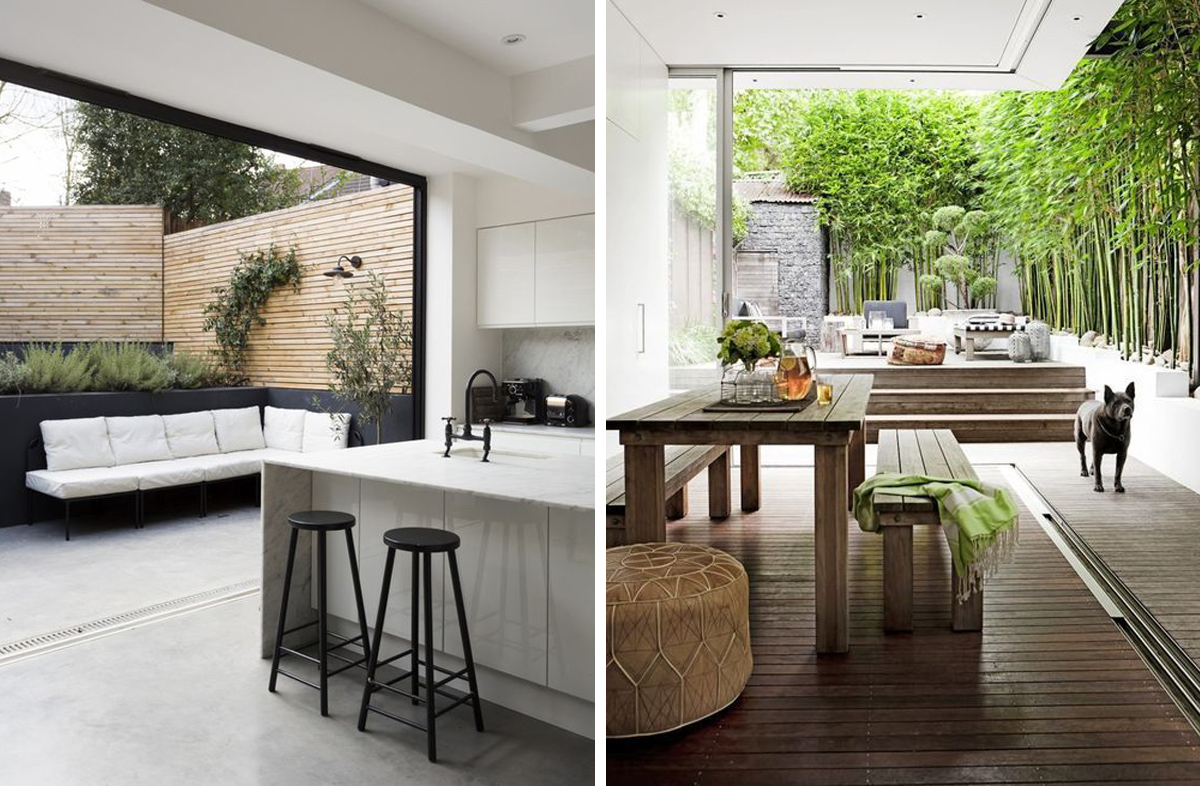 FURNISH TO SCALE
While an oversized element will create a statement focal point, furnishing a small space is about playing with scale. Favour built-in pieces over large bulky wood furniture, while materials like rattan or wicker allow light to travel through them, making them seem as though they take up less space than they actually do. If you are set on sturdier pieces, try having them lower to the ground.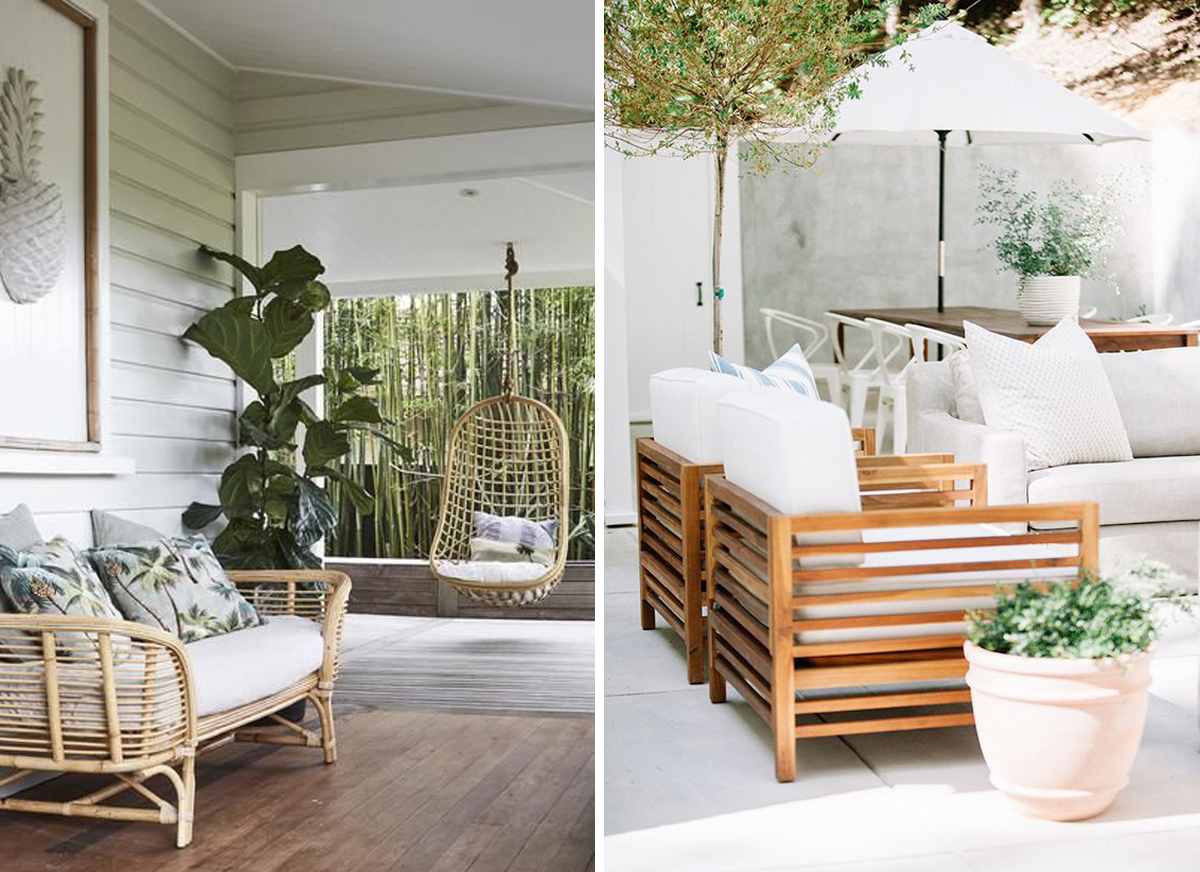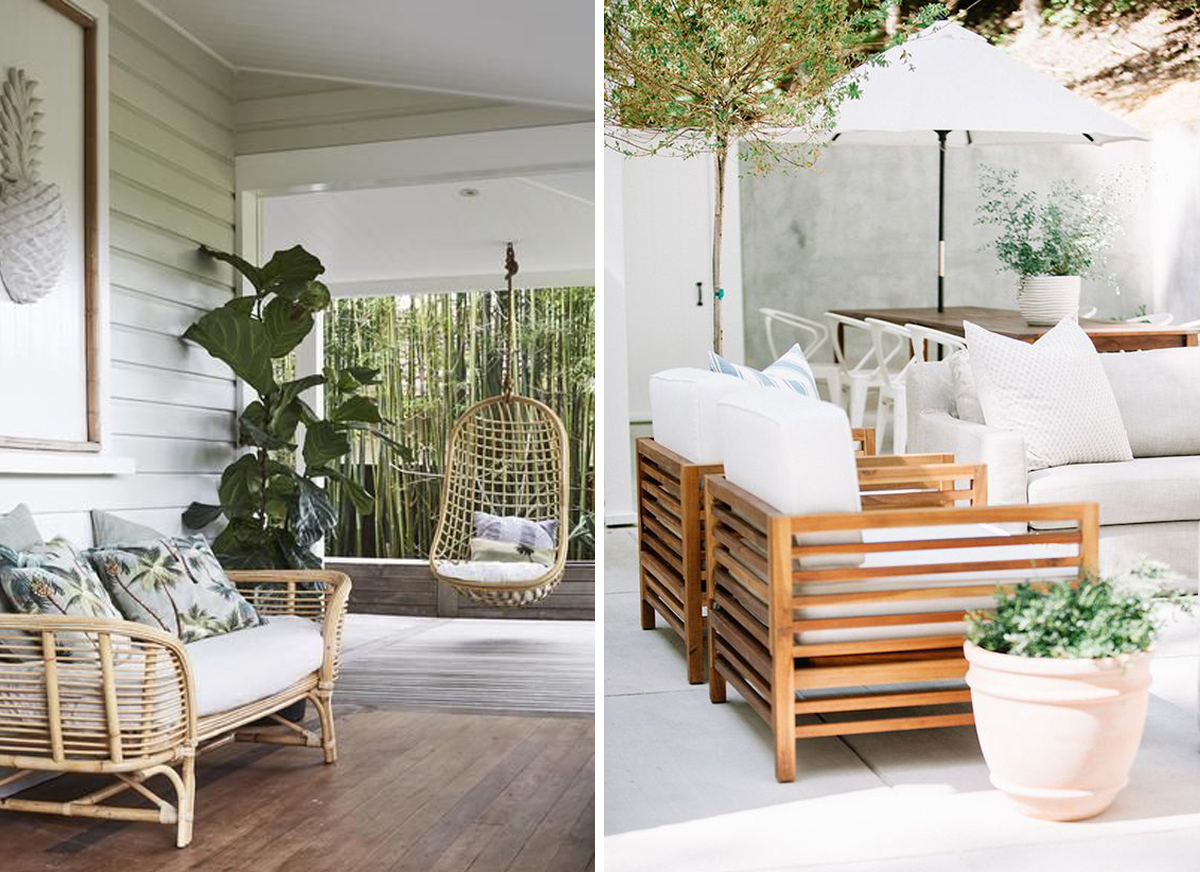 SaveSave
SaveSave
SaveSaveSaveSave
SaveSave
SaveSave
SaveSave
SaveSave