We've been working on a few projects lately where we've been looking for good quality, good looking rugs at affordable prices and it's like looking for the proverbial needle in a haystack.
It also depends on whether you're after something more durable and mat like for high traffic areas, or whether you need a thick pile to swallow up your feet at the end of a long day – which is definitely harder to come by on the budget end!.
These images show us just how important a rug is for pulling together the look of a room.
Today we've rounded up a selection of affordable and good-looking rugs that are ideal for your living areas.
For rugs under R2,000 Superbalist and their options from Sixth Floor can't be beat. Mostly sized at 1600 x 2300mm, they are good area rugs or ideal for smaller living spaces and bedrooms.
RUGS UNDER R2,000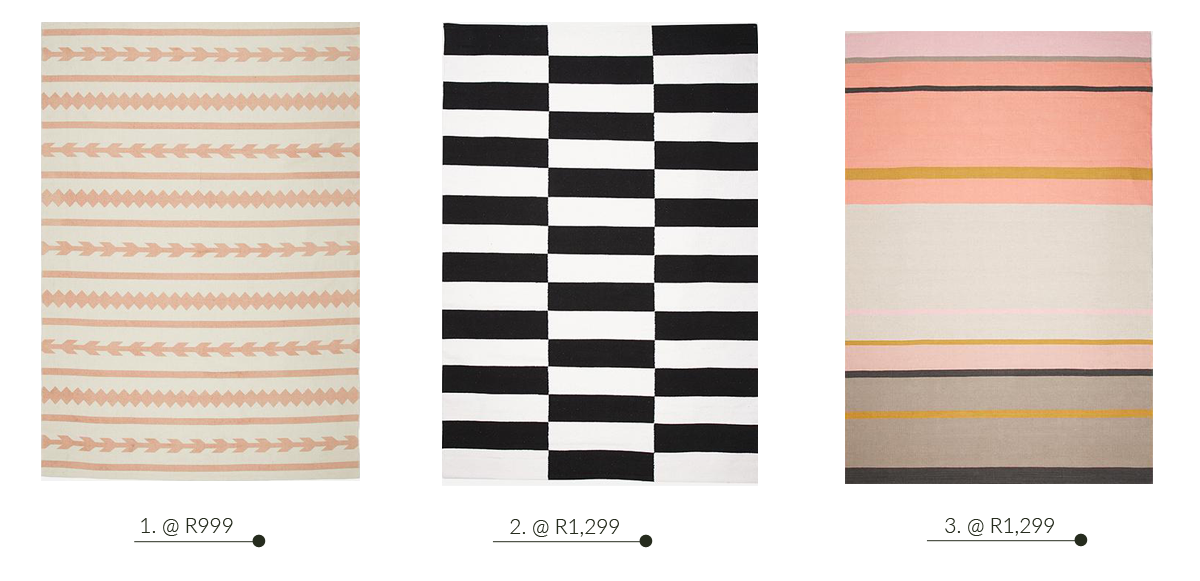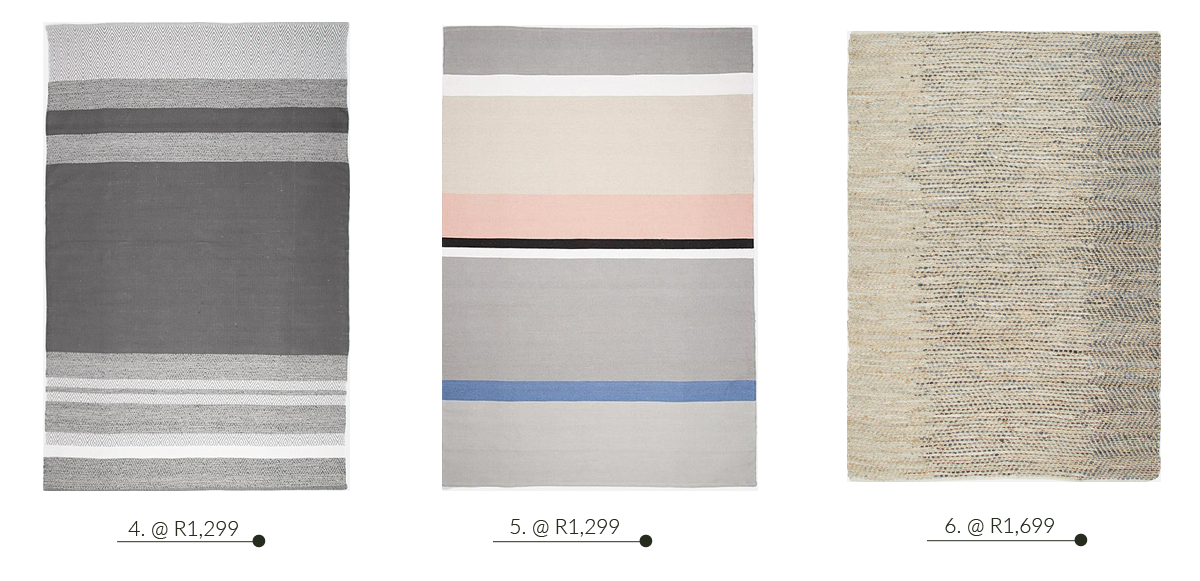 1. Nakoda Rug | 2. Jagged Black Stripe | 3. Colourful Coral Stripe | 4. Charcoal Spaced Stripe | 5. Pastel Stripe | 6. Knotted Jute
Of course as our price point increases so do our options. In this category Airloom has lot to offer us, and currently Weylandts has a stunning selection of Dhurries available in this price range.
RUGS UNDER R5,000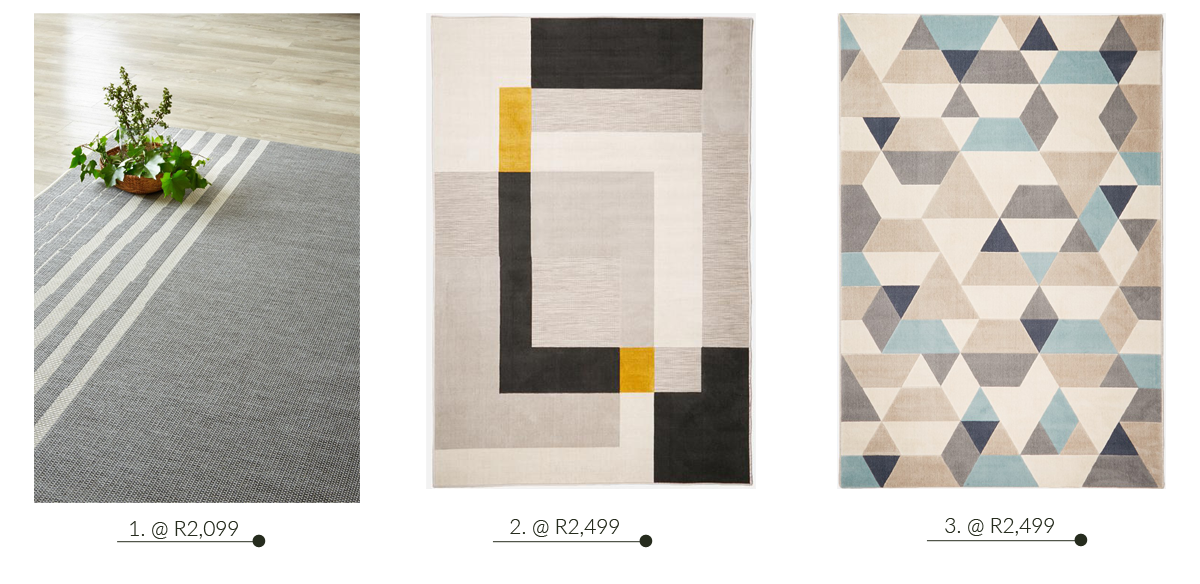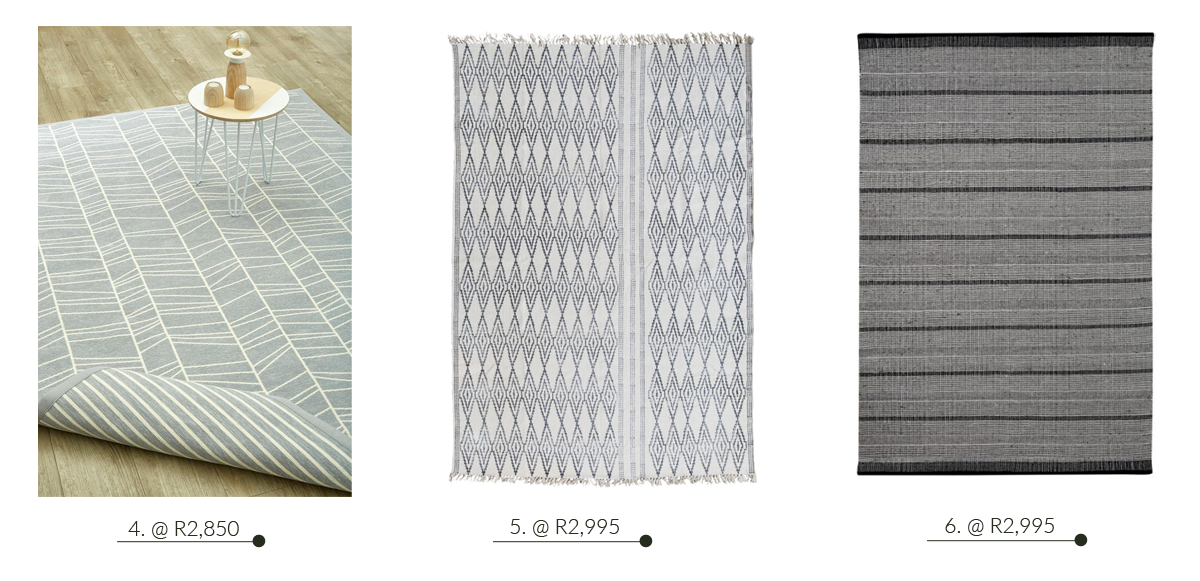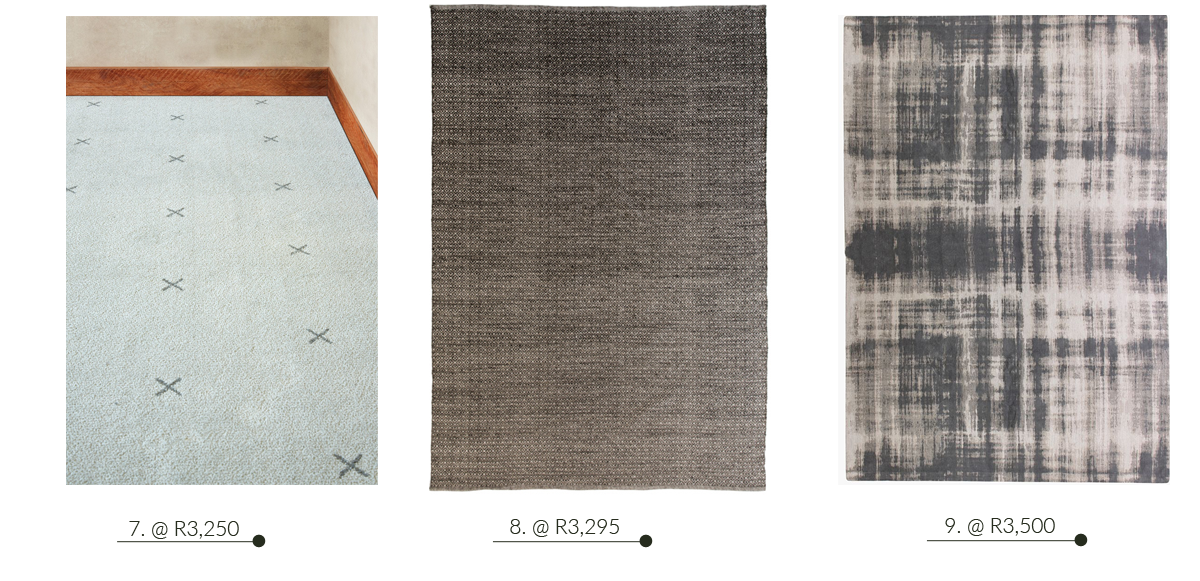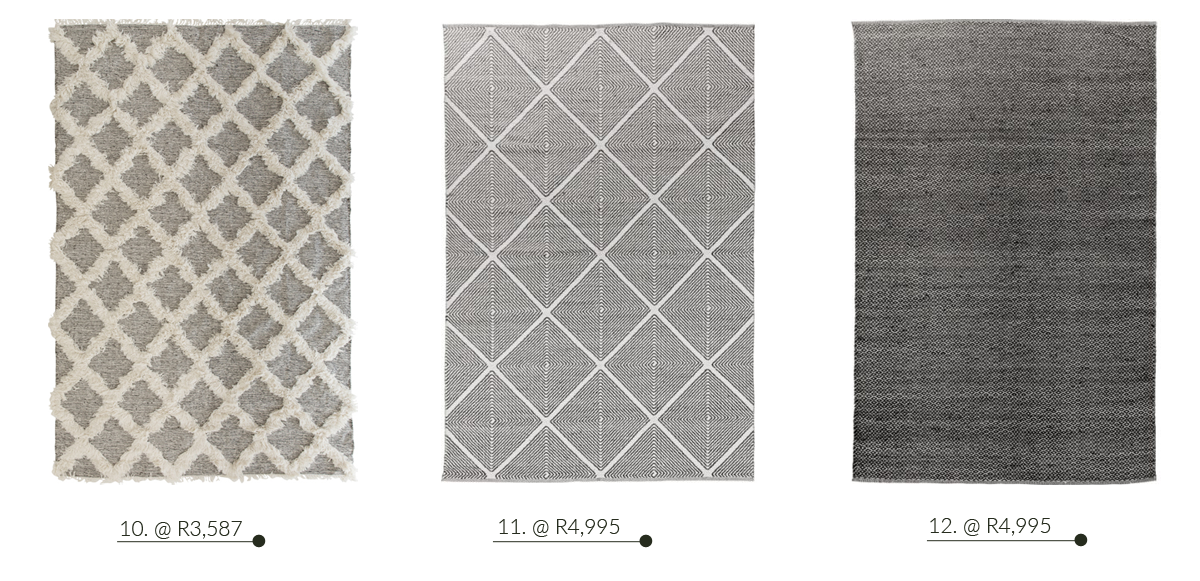 1. Rough Lines Rug from Airloom | 2. Block Party in Citrus from Superbalist | 3. Triangular Cool Blue from Superbalist | 4. Silver Lateral Lines from Airloom | 5. Handblock Navajo Dhurrie from Weylandts | 6. Lesotho Wool Rug from Weylandts | 7. Small Cross Rug from Airloom | 8. Ombre Wool Rug from Weylandts | 9. Chenille Paintbrush Rug from Weylandts | 10. Shaggy Diamond Rug from Weylandts | 11. Mashru Carpet from Weylandts | 12. Jamandi Carpet from Weylandts
SaveSave