While some may say the days of grey interiors are gone, I find that a little difficult to believe. Sure, there may well be a resurgence in the use of colour, and we all know that "beige" is definitely having a moment, however grey is one of those extremely versatile and enduring colours that will make it forever timeless.
If you've been worried about designing your home with the colour grey, don't! No matter the style of your home and your design preferences, you can be sure that there is a shade of grey that works for you. This neutral tone is still a top choice for everything from bathroom to bedroom.
Here are some of our favourite ways to bring grey into your home.
Light Grey Furniture With Warm Wood Floors
One our favourites combinations is when a light grey sofa meets warm wood flooring, in a room filled with lots of natural light. Regardless of the height of the ceilings or architectural details of the room, this combination plays out well in almost any setting and also feels particularly homely and welcoming. Throw in some natural wood pieces and we are sold!
Dark And Moody Grey Room
As you know we love a dark and moody space over here, and if this appeals to you too, then be brave and bring in the richest, darkest grey hue you can. We love working dark colours and I would encourage you to paint the walls and ceiling dark too. If you feel you need a pop of white, then keep the ceiling cornice (a nice oversized and decorative style) in white for a lovely contrast.
Grey Laundry Rooms
Our heart beats for blue-grey laundry rooms. It softens the feeling in an otherwise utilitarian space, and when combined with white accents give the laundry a "freshly washed" feeling.
Add Dimension With Wallpaper
Using wallpaper with differing shades of grey is a great way to bring a textural element and dimension to a room. Even better if you have a grasscloth or natural wall covering, where the textured finish makes the room feel cosy in any shade of grey.
Using wallpaper in a muted palette of grey is an ideal way to introduce a more dramatic pattern, where the softer shades makes the wallpaper feel a little "safer" and you can get away with a more intricate design.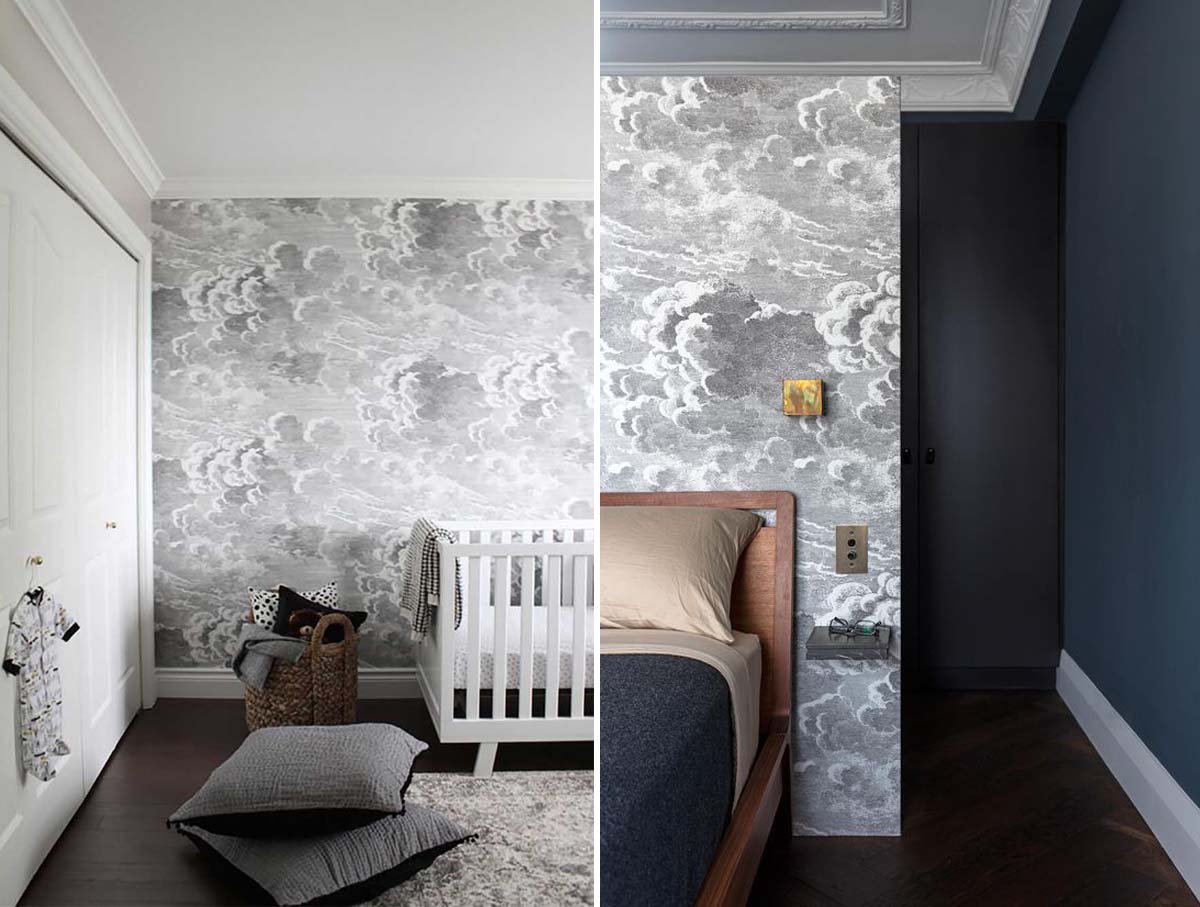 Images 1 | 2
The Home Office
With grey being such a calming colour, it really is ideal for a home office setting. Whether you choose light or dark grey, it's important to remember to colour swatch your grey in the space and see how the colour varies as the light changes over the course of the day. This is especially true for the lightest and darkest corners of the room.