Hello April. Here at The Home Studio we are finally feeling like we're "getting on top of life" (which let's be honest really means we are just now keeping afloat), and as part of this small victorious feeling we are inspired by all things organisational this month!
While we're not here to get you Marie Kondo-ing your homes, we certainly do appreciate the artistry and satisfaction (serenity, calm) that comes with beautiful organised and styled spaces.
We also firmly believe that these beautifully organised spaces should apply to ALL the rooms in your home. Yes Yes – even the laundry room, all the way down to your junk drawer.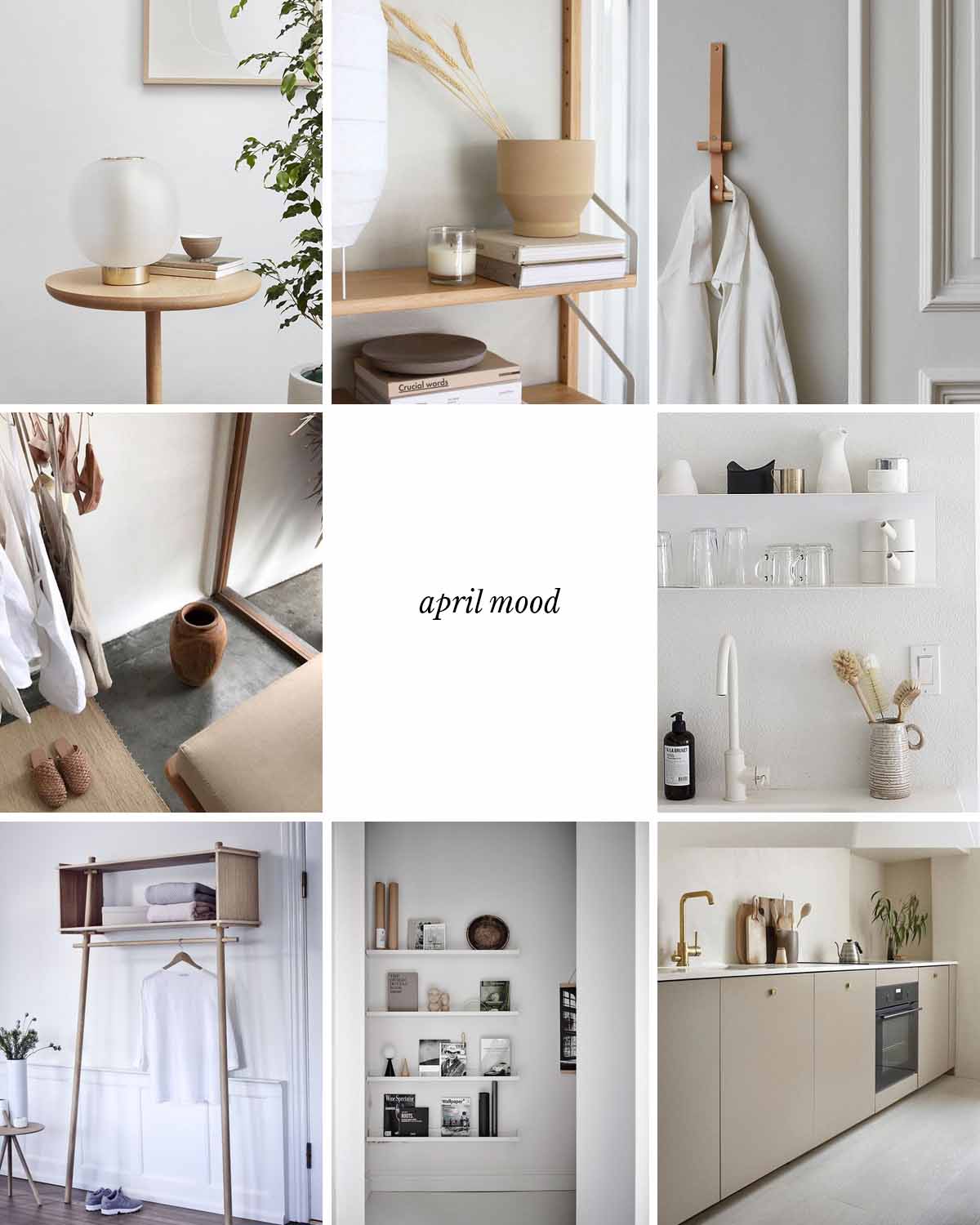 1 | 2 | 3 | 4 | 5 | 6 | 7 | 8 | 9 | 10
With a little time and thought, any space can be made to look beautiful. See these office shelves… all the books have been covered with brown and white paper for a unified look and simply so that they look pretty in pictures. While this may not be a practical solution for everyone, it just goes to show there are easy hacks for any space.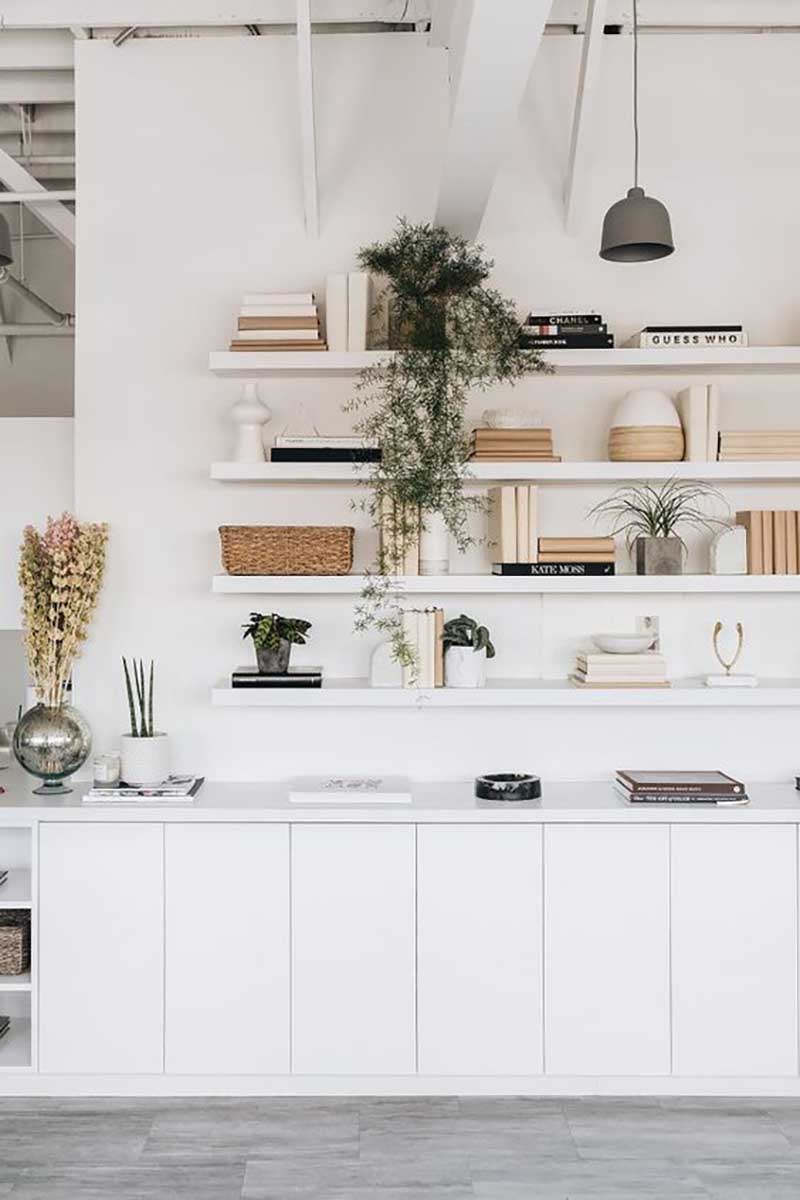 We love how this bar cart has been turned into a display unit that houses books and vases. Not a drink or glass in sight. Re-imagining the purpose of striking furniture pieces provides excellent display opportunities.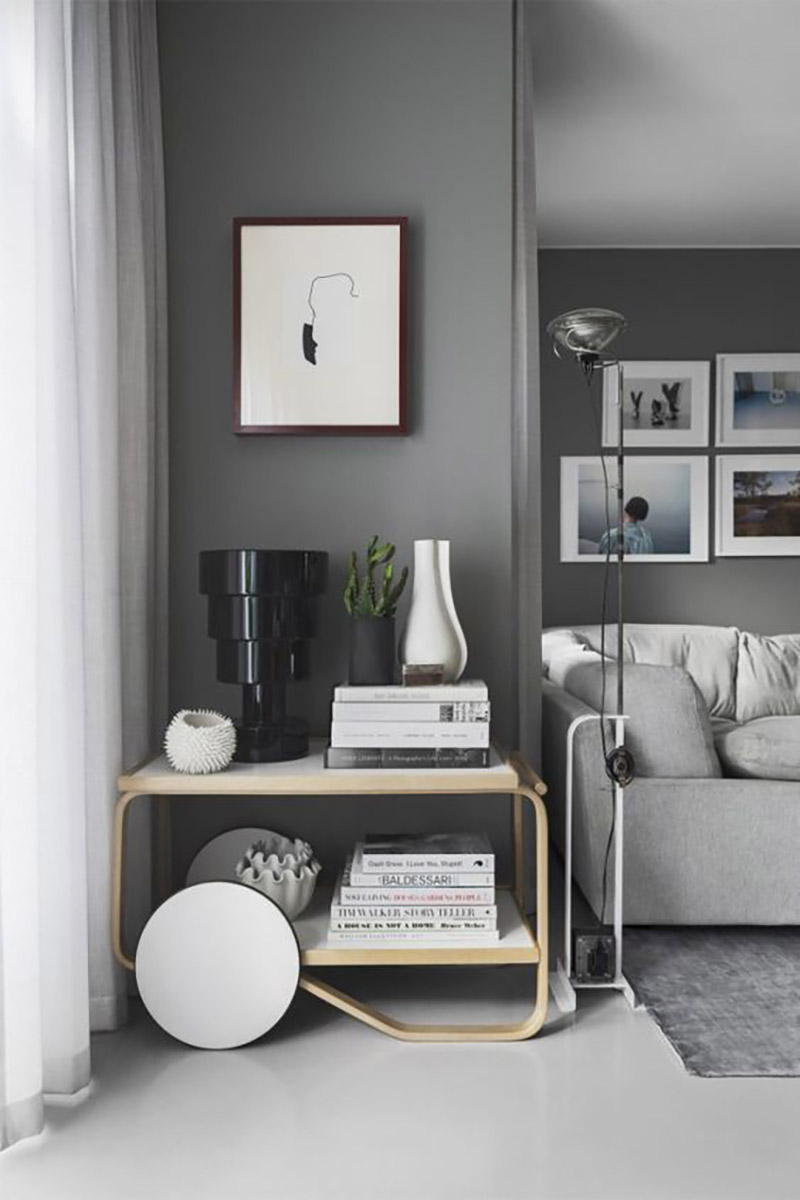 Be sure to follow us on the blog this month for all our ideas, inspiration, design tips and styling advice.