Since we're on the topic of small and beautiful spaces, let's talk about Bao Down, a tiny culinary gem tucked away in Oranjezicht, Cape Town.
This 28-seater, Asian-American inspired restaurant was created by Graham Oldfield, former head chef of Chefs Warehouse, and his wife, Philippa. The mosaic green tiles on the front of the building inspired the subtle use of blush pink on the walls, mint green crockery and accents of yellow, gold and red. The result is a beautifully calm and uncluttered space with restrained use of vintage exotic bird prints, antique mirrors and origami style lights adding further interest to the unique interiors.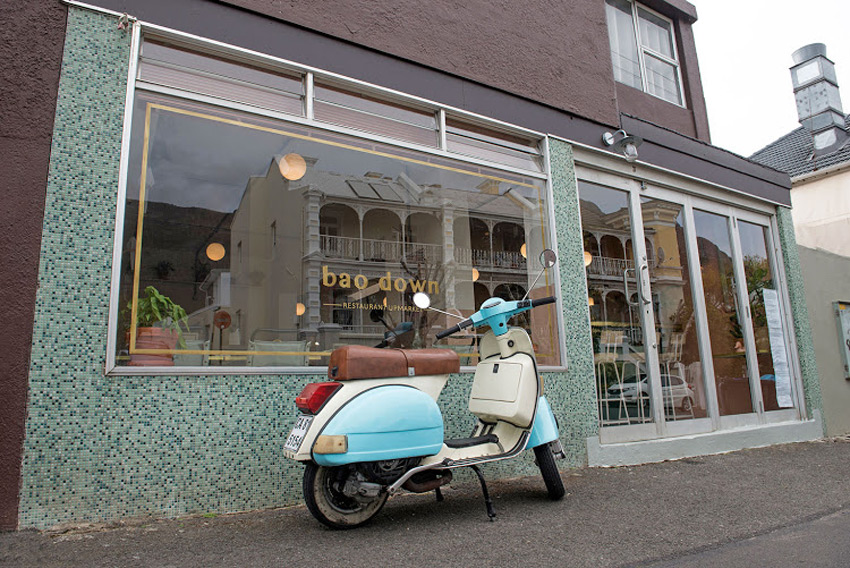 Adding to the unique design of the restaurant, the tableware consists of a mix of bowls and dishes from various Chinese supermarkets, mint green teapots and cups and contemporary green glassware. On-trend Terrazzo tables with gold edging by L. Cannata & Sons pair up beautifully with the mint leather chairs by Milano.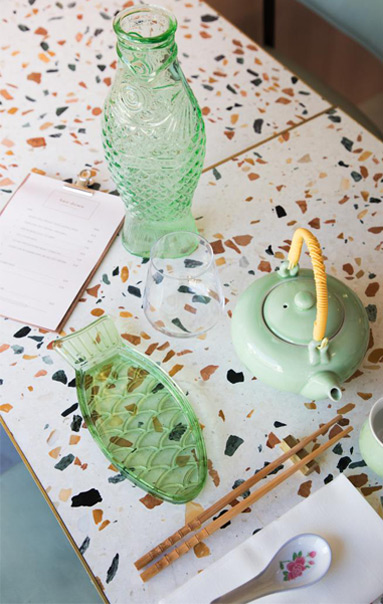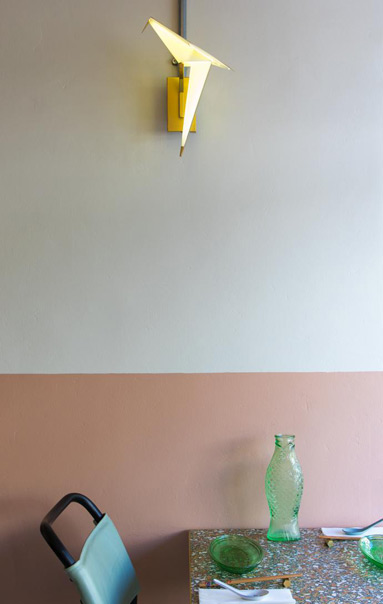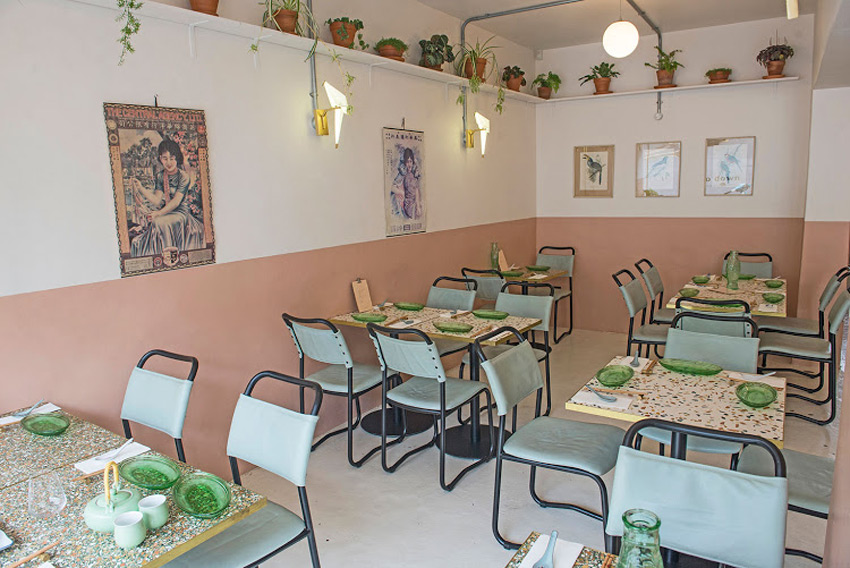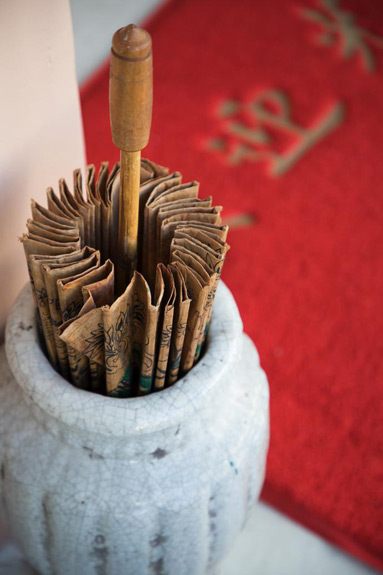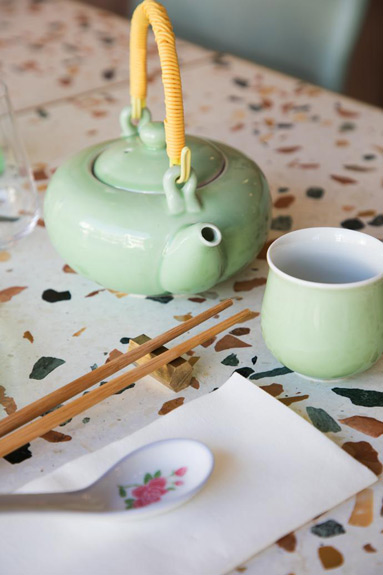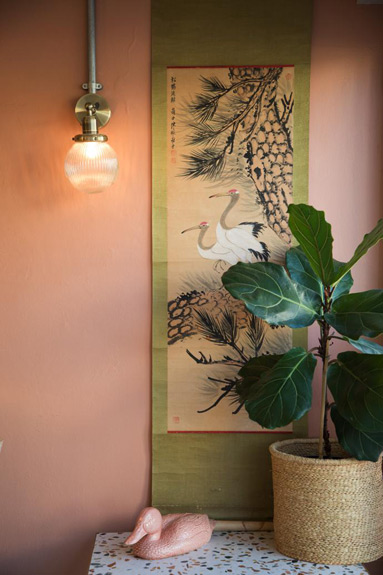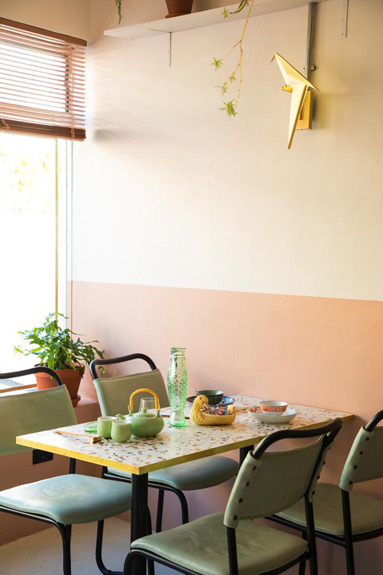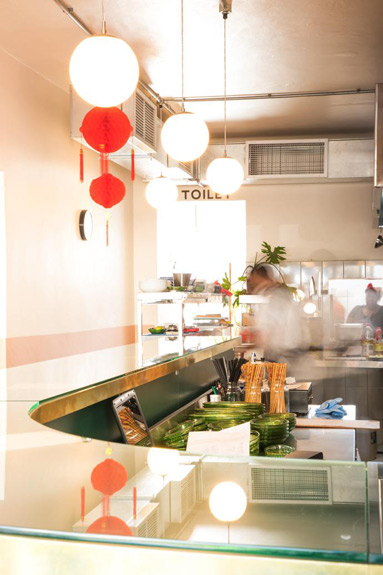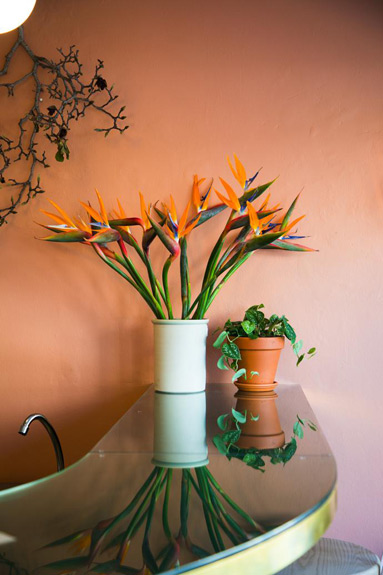 Although the beautiful interior is a great reason to visit, the delicious, Asian-inspired dishes are equally as inspiring. The premise behind the menu and restaurant design is about having a quick drink and meal at the bar, or a longer meal at one of the tables.
With spinach and pea cake, prawn toast, aubergine bao and beef tataki being just a few of the mains to choose from, it's no wonder this restaurant is always packed to the brim.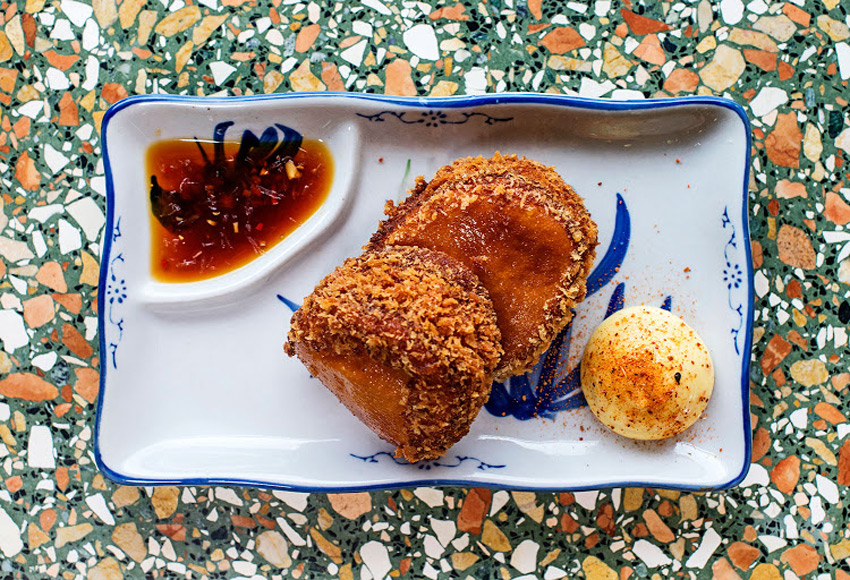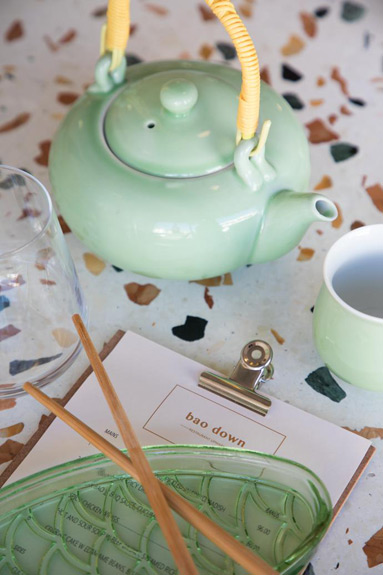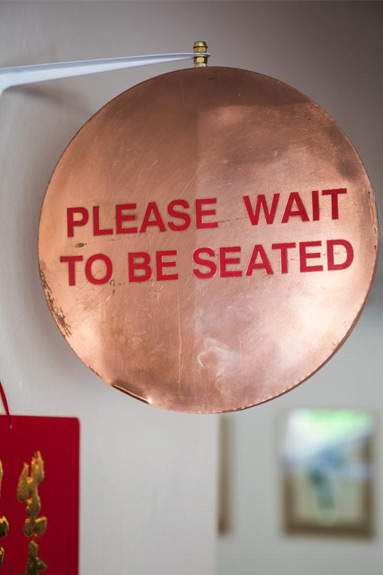 Articles and Images via VISI + Wanted Online