We've been pretty quiet here on the blog because there has been ALOT going on behind the scenes, and we've finally got a moment to share a few things with you. Our House G project has been full steam ahead, but what you don't know is that we've been dabbling (hard) in landscaping on this project.
In series of unfortunate and unforeseen events, we lost a few boundary walls on this project. One even went crashing down onto the neighbours in the middle of the night. How the heck did that happen you may well ask?! The motto of this blog post is that ivy is evil! We've seen first hand the damage it can do to and unexpected long term havoc and costs it can wreck on your home.
On the flip side, at House G it has given us the opportunity to think about a fresh start for the garden space of this home. While we are trying to be optimistic about the situation , our poor clients are facing a lot of unexpected project costs, so we are all about the budget makeover for the space.
Looking at an unattractive (vibracrete) boundary wall is something which I think many of us can relate to. It sadly taints the whole look and feel of the outdoor space. So today we are sharing our inspiration on how to cover or disguise these walls, allowing them to stay discreetly in the background where they belong.
Green Walls
Screening Plants and Trees
If you are able to plant into the ground in front of your wall (or even into planter boxes) screening plants are one of the best ways to hide a wall. A screening plant is basically a plant or tree with a non-invasive root system (please read those words again… a non-invasive root system) that will grow upwards, giving you good coverage across the surface and height of the wall.
These plants also provide one with extra privacy and security, adding significant value to a property. Plus they look good and make your space feel so much nicer.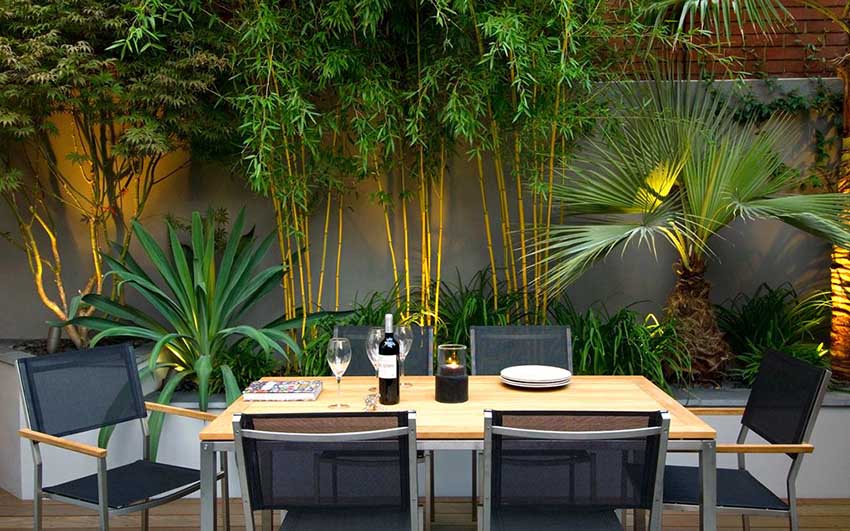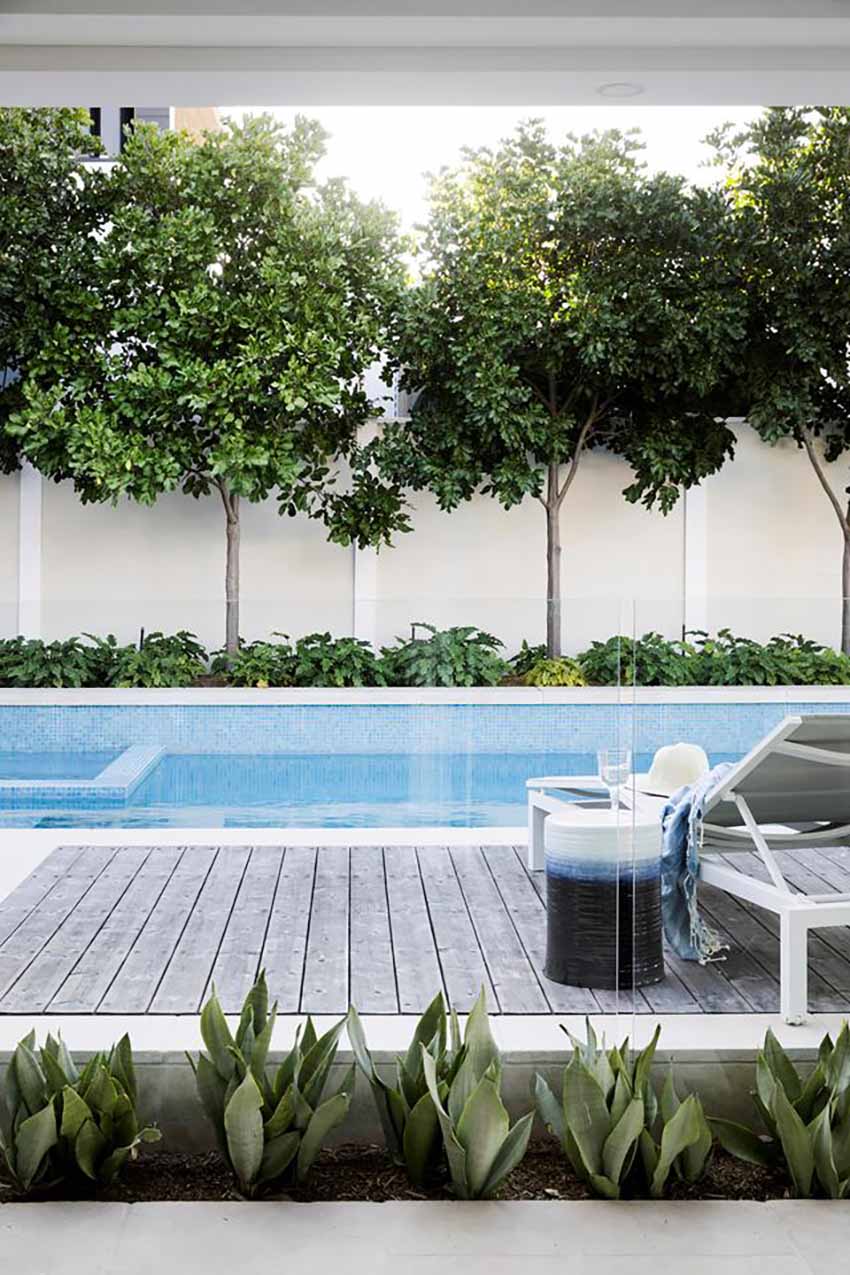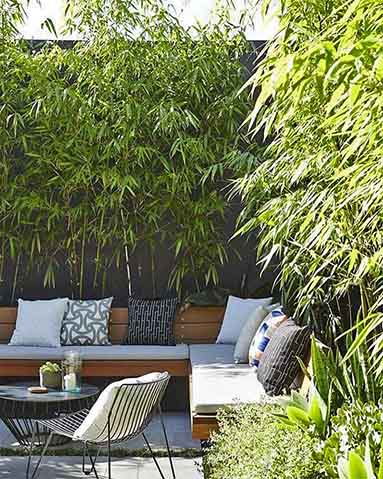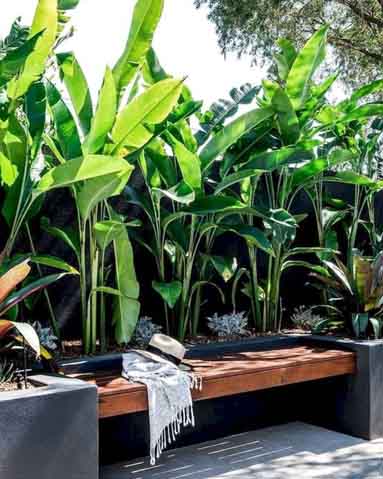 Hedges
Choosing a plant that will grow into a dense hedge along a boundary wall is also a great idea for a manicured look but requires a little more maintanence and trimming.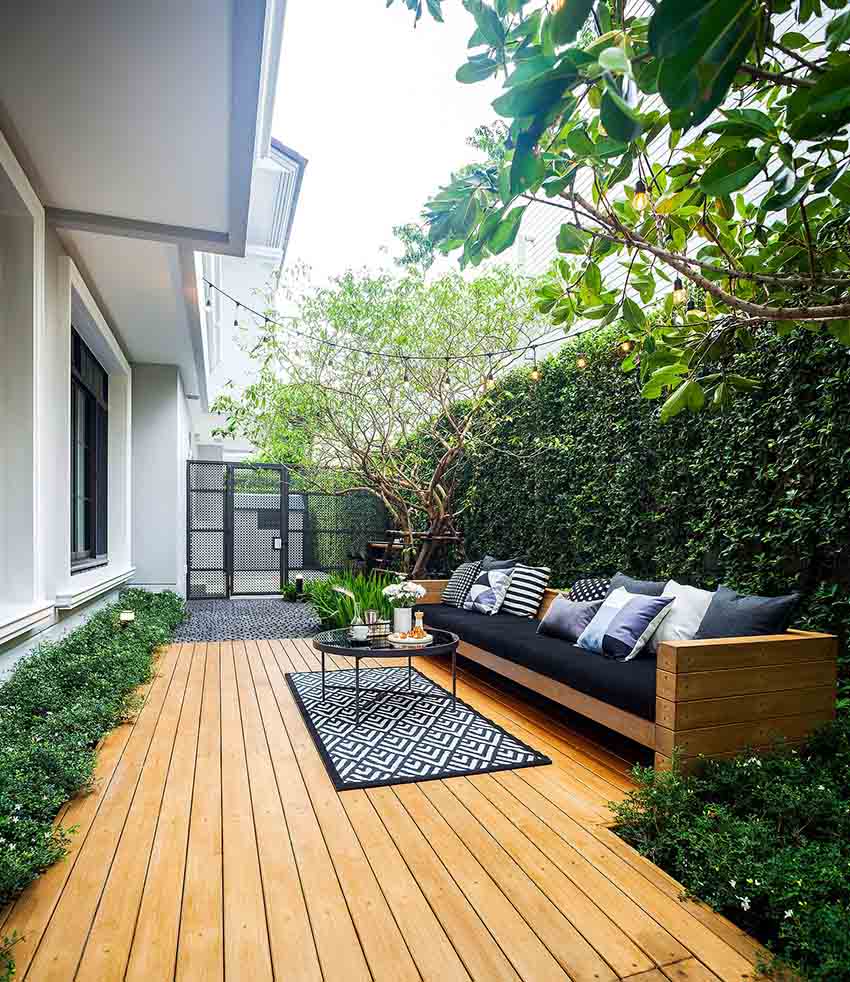 Trellis
We particularly love diamond trellis erected against a wall. They provide an extra layer of pattern and interest to the space. Putting a trellis in place also helps direct the growth of a creeper and prevents it from latching onto walls too much – which can then cause damage!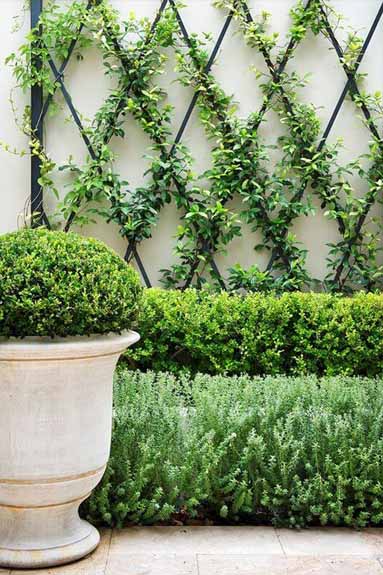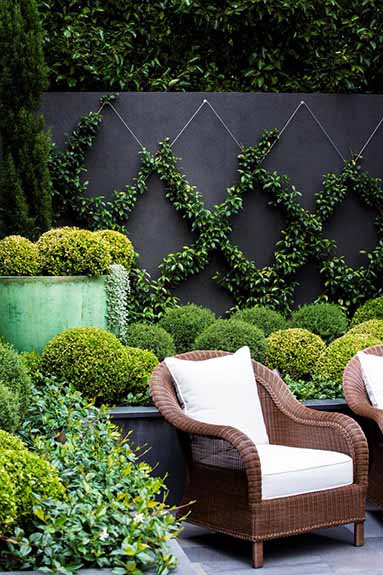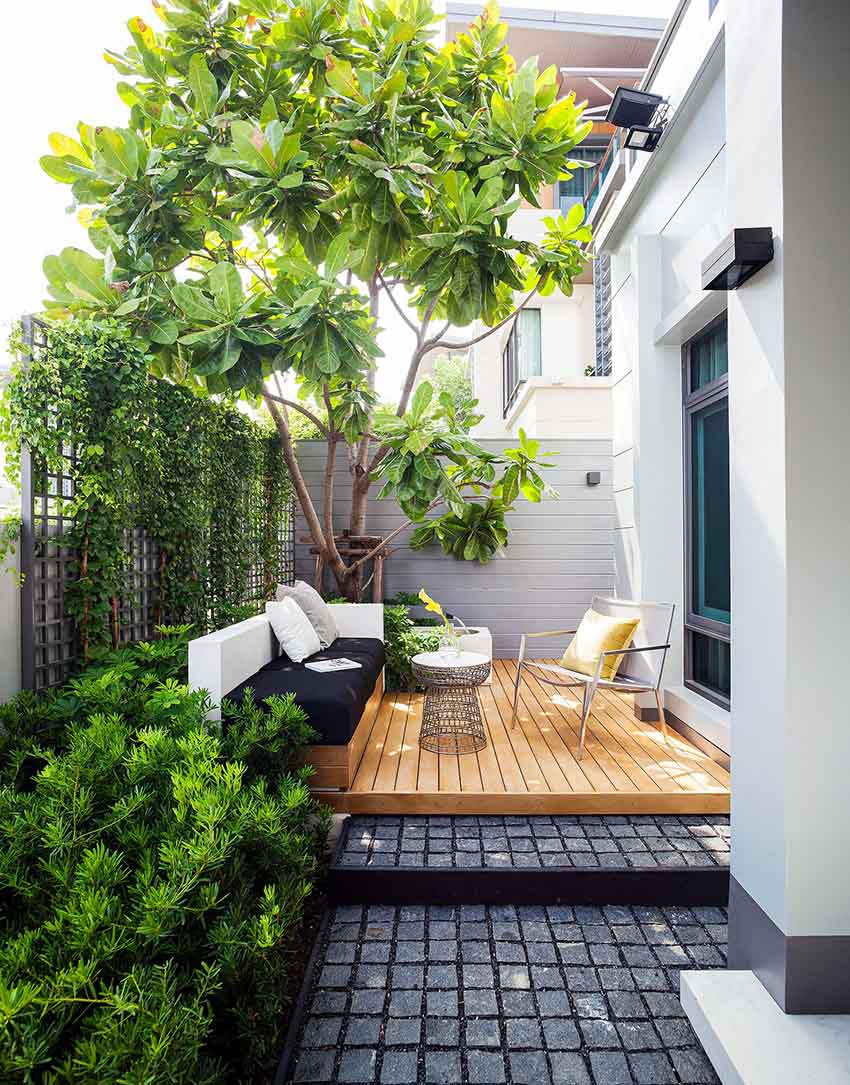 Timber Walls
The linear affect of timber panelling against a boundary wall gives one a modern and sleek look as well as adding character and interest to the space in terms of texture and colour.
Vertical
Vertical wooden panelling along a boundary wall will give you a sense and elusion of height if your wall is fairly short.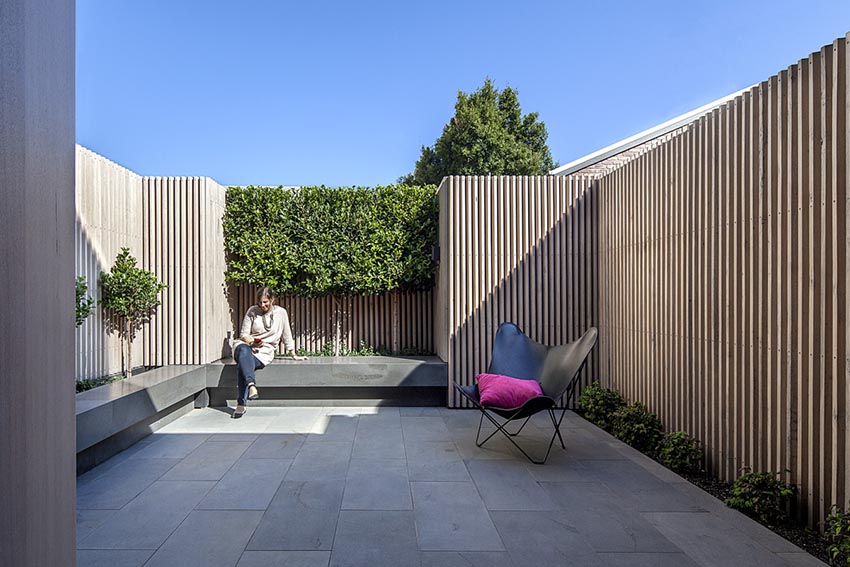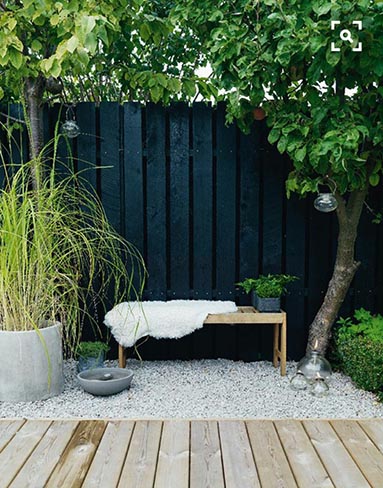 Horizontal
Running planks horizontal can help to make a small space look wider. You can play around with the gaps in-between, width of plank and style whether it be a sleek modern plank or a more rustic, cottage-style plank. This style is also a great way to add extra height to a current wall, as cladding the upper reaches of your wall gives you extra privacy and very chic, modern look.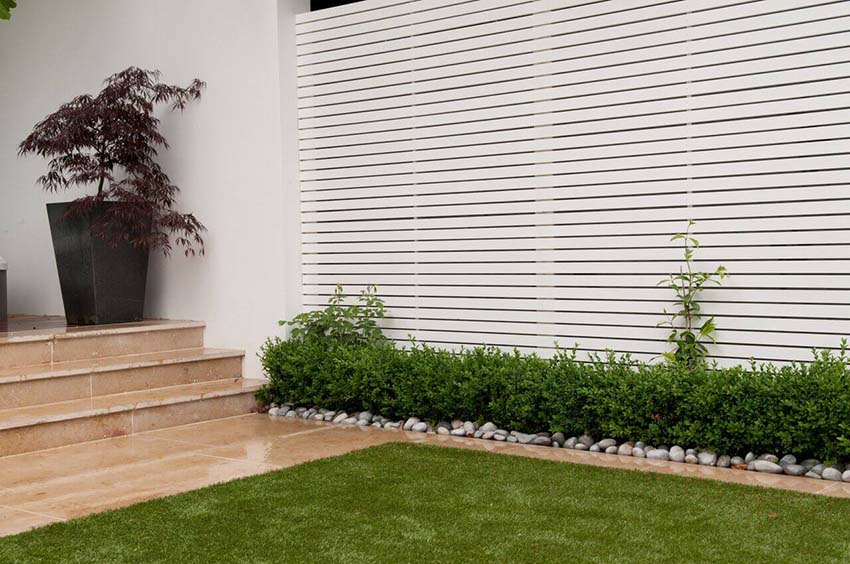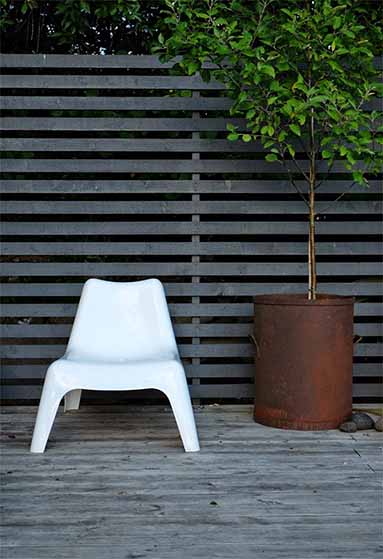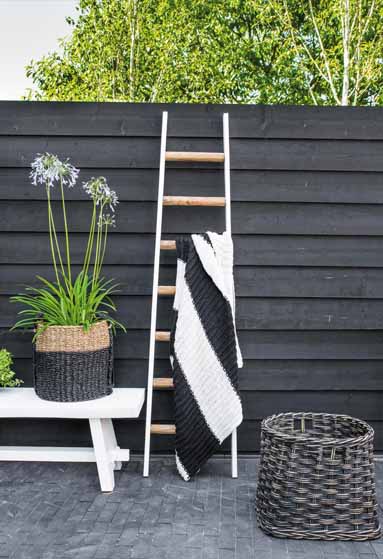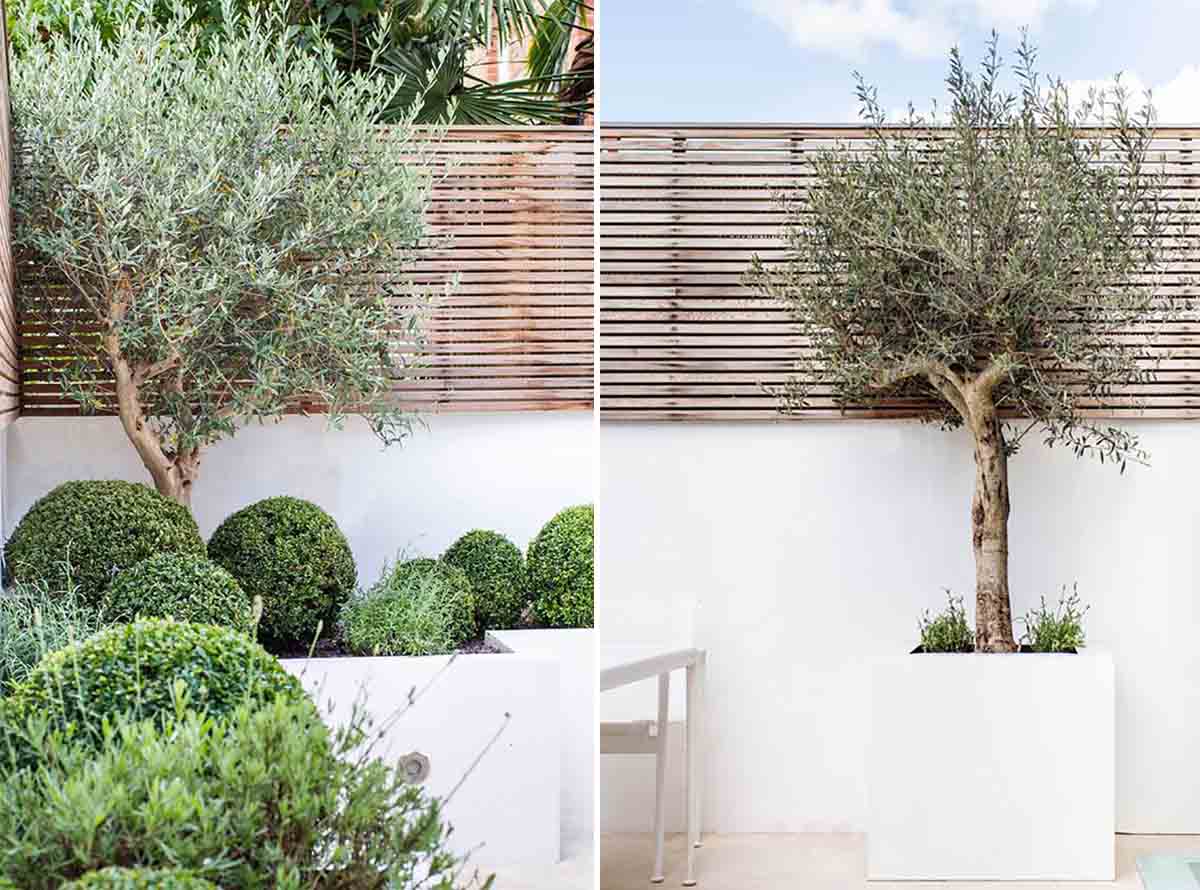 F-1 | F-2 | 1 | 2 | 3 | 4 | 5 | 6 | 7 | 8 | 9 | 10 | 11 | 12 | 13 | 14 | 15