Following on from the stunning eclectic and creative home we saw on Monday, we've been working on our own eclectic and colourful living room design. Our client has a strong love for shades of blue, ranging from bright turquoise to deep teal, complimented and contrasted with shades of pink, from gentle blush to bright fuchsia.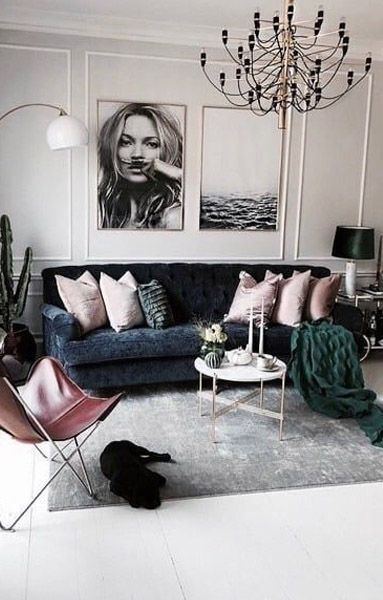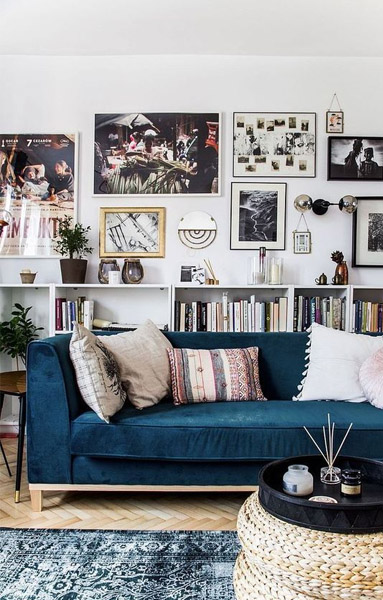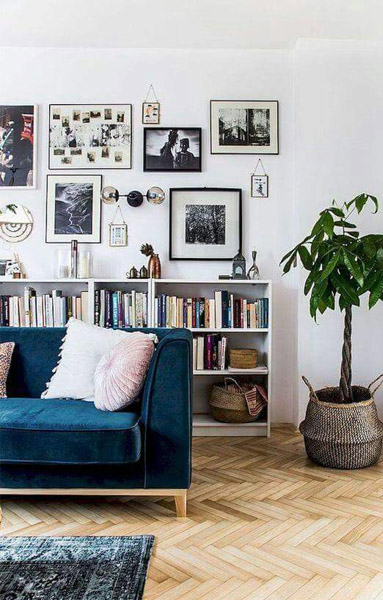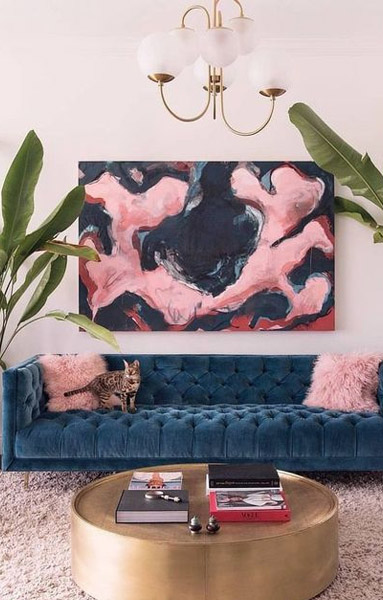 The husband wife duo have differing style preferences with one leaning towards a more traditional English style, and the other towards raw wood African style pieces finished in bright colours. Together the two styles provide a surprisingly complimentary eclectic feeling.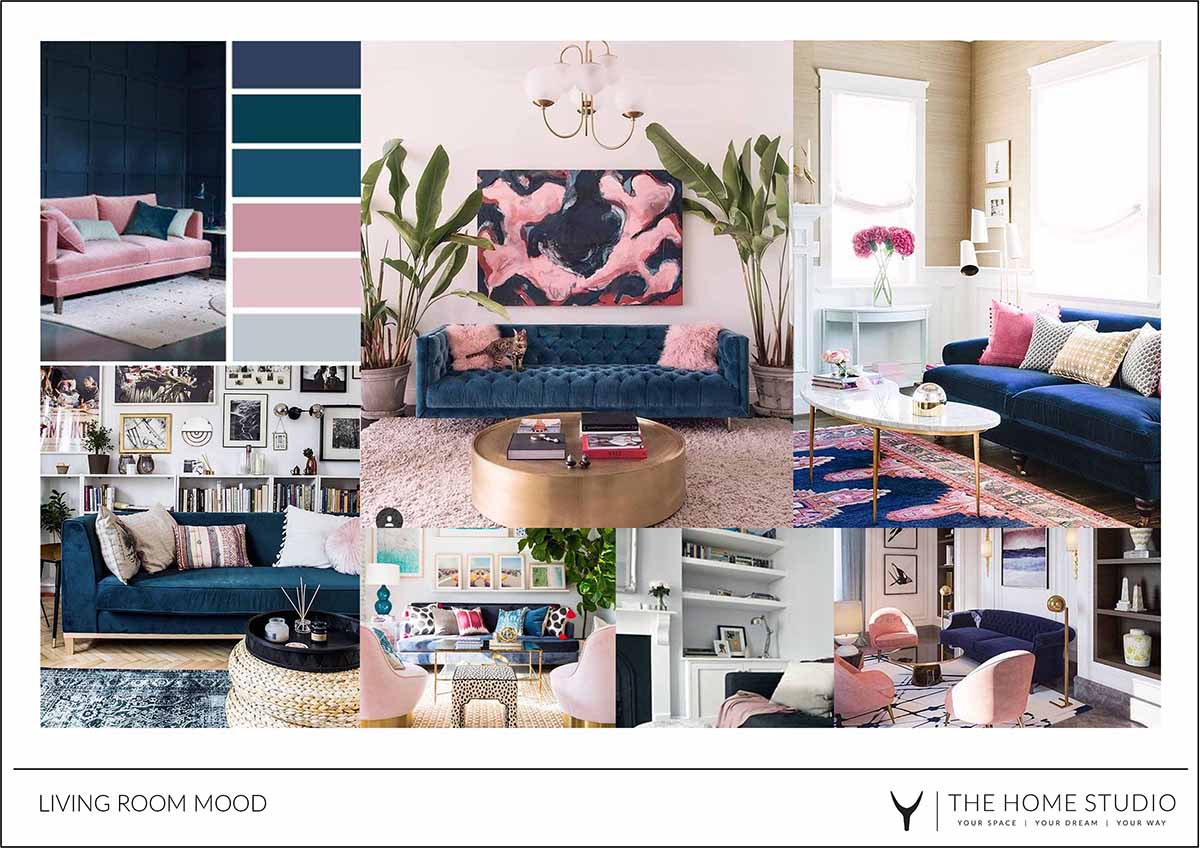 However in the end we've chosen a style that is centred around the bold feature furniture, leaving the smaller pieces understated and chic. This has the dual purpose of bold, clean lines in the furniture to ground the room, while letting the eye be drawn to the back of the room where their walls are covered with shelving, displaying their eclectic collection of objects d'art.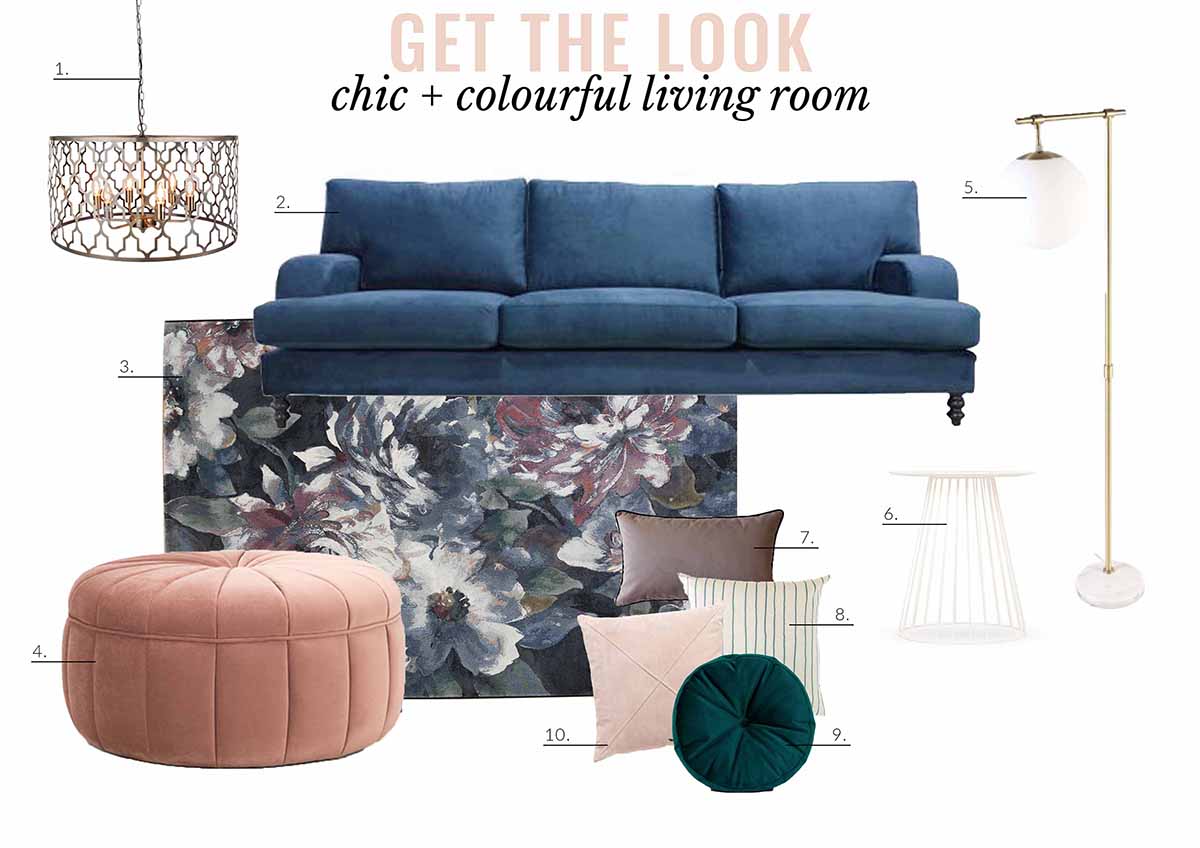 1. Sawyer Chandelier from Illumina | 2. Savoy 3 Seater Sofa from Loft Living | 3. Flourish Rug from Hertex | 4. Dixie Ottoman from The Sofa Company | 5. Fragerio Floor Lamp from Block & Chisel | 6. Element Side Table from @home | 7. Crown Cushion from Haus | 8. Simple Stripe Cushion from The Design Store | 9. Round Button Scatter from Knus | 10. Caro Cushion from Country Road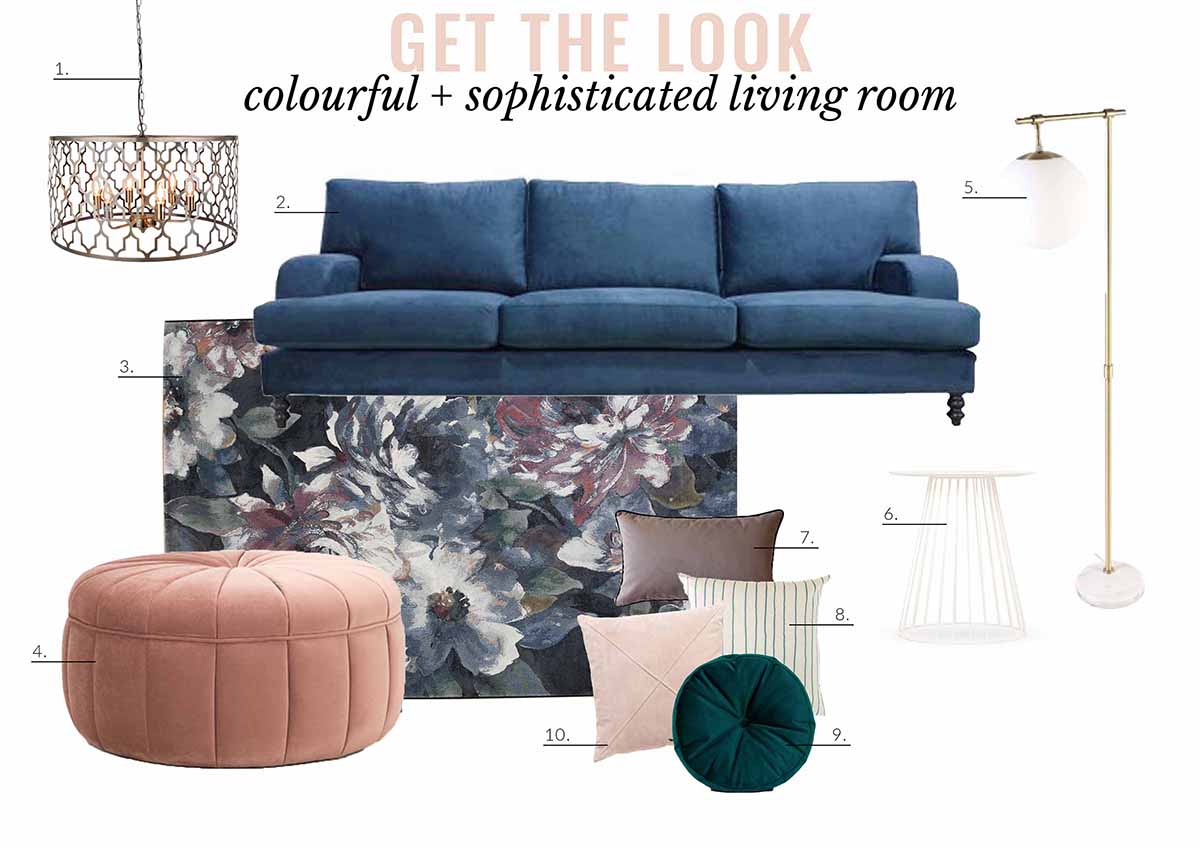 SaveSave
SaveSave
SaveSave
SaveSave
SaveSave
SaveSave
SaveSave
SaveSave
SaveSaveSaveSave
SaveSave
SaveSave
SaveSave