If you're the kind of person that is more fly by the seat of your pants, and hasn't quite decide what to do decor wise this Christmas, then this post is just for you! Today we're showing two contrasting looks to help you settle on your Christmas style.
Our first look is a light and white, simple and pared back look, perfect for a warm, summer Christmas. The ladies down under at Three Birds Renovations have really given us a feast for the eyes this year, with a style that is perfectly in line with our feelings on a less is more festive season.
In keeping with the cream and gold palette, loaded with natural textures, they created a Christmas setting with understated tree decor, including a few simple, inexpensive ornaments and gold pine cones.
The wreath is made from succulents – which can then be planted after the holidays… another really great eco-friendly and waste-free idea.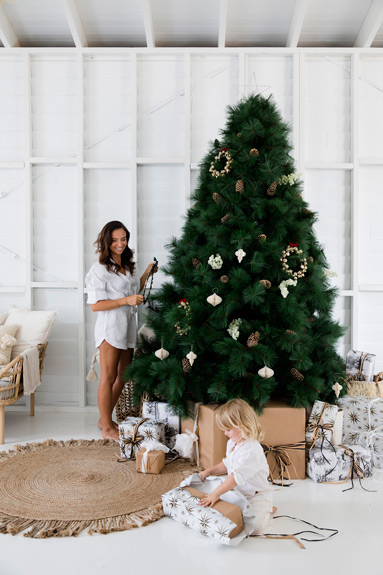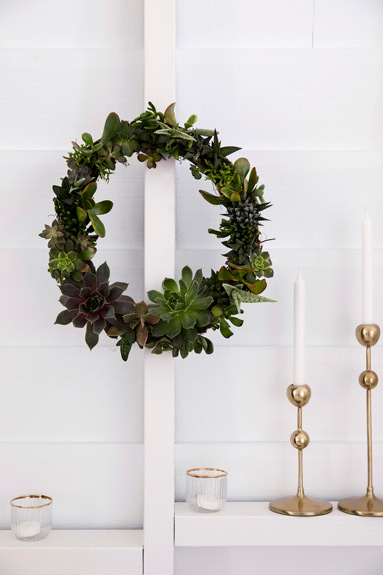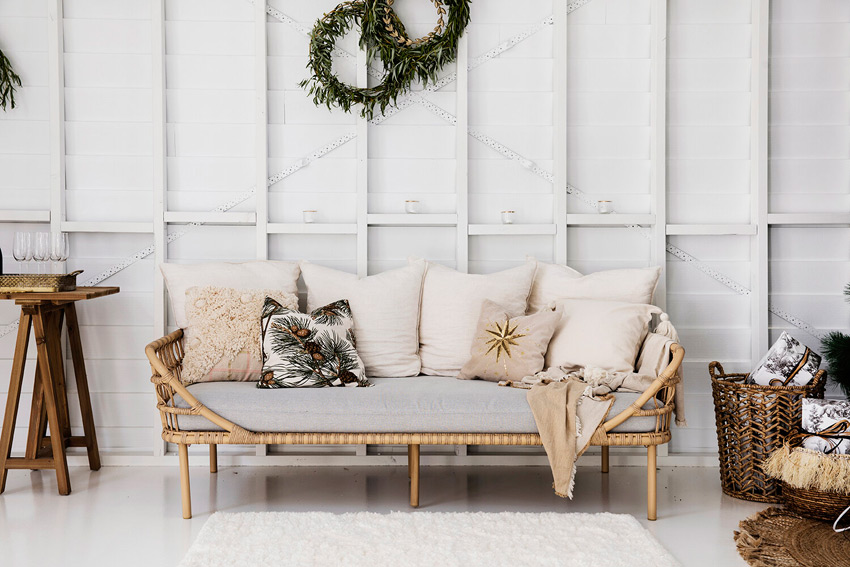 For the table setting, they created a natural, beachy look with white shells, coral, gold cutlery and candles of differing heights set upon a linen runner.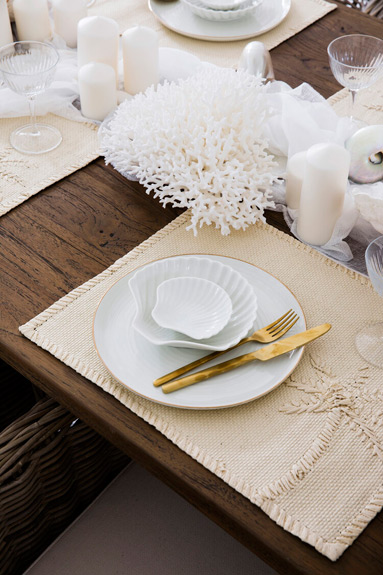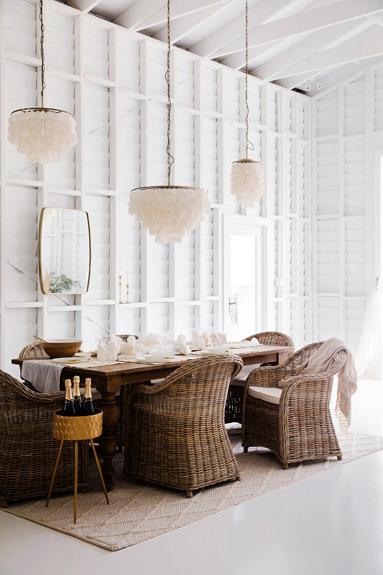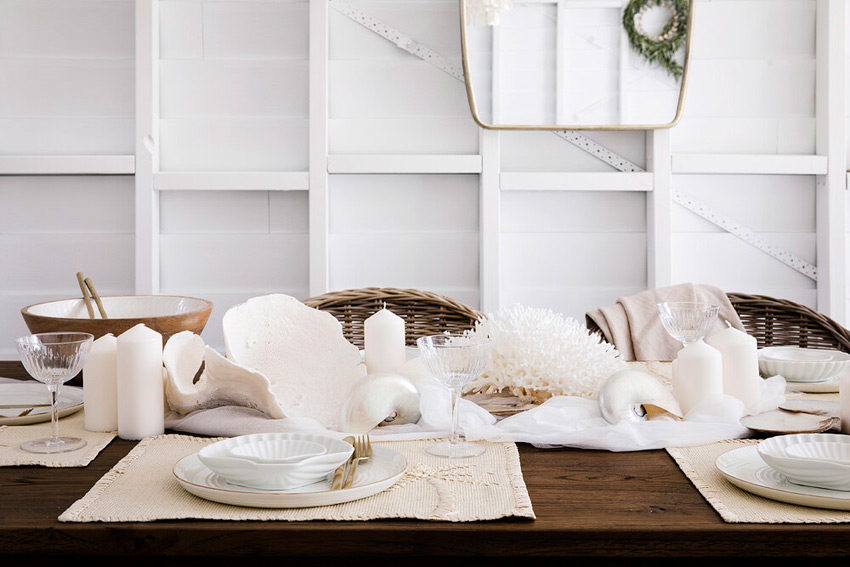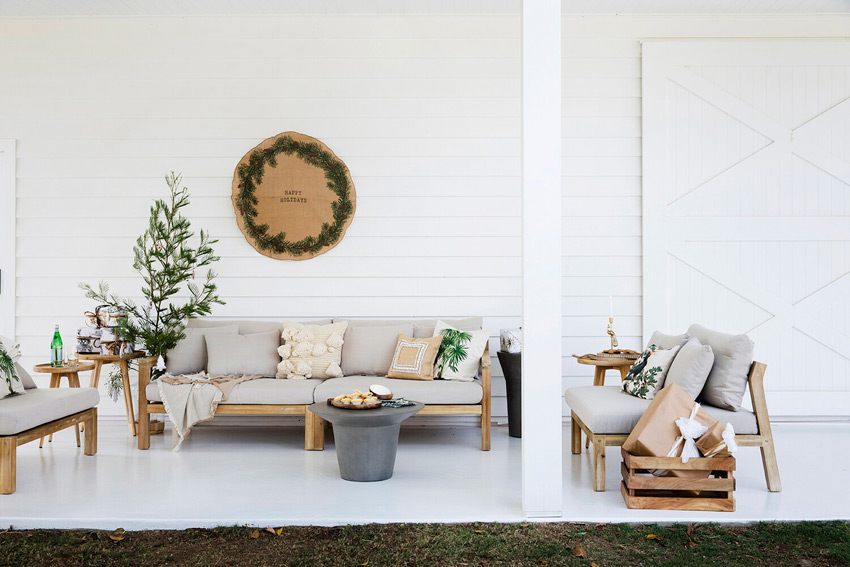 Images | Three Birds Renovations
Our second Christmas home tour is full of colour, abundance and maximalism, which is nothing short of what we would expect from Alex McCabe, co-founder of Kip&Co which is synonymous with vibrant colour and fun prints.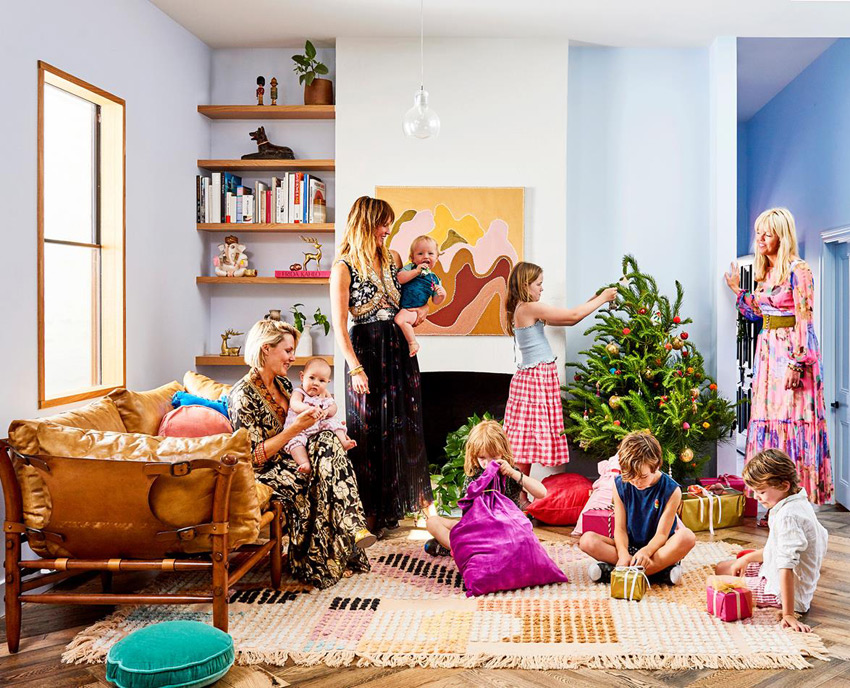 Alex adorns her home in a mix of vintage and modern decorations in rainbow hues which sets the tone for a laidback and playful festive celebration with friends and family.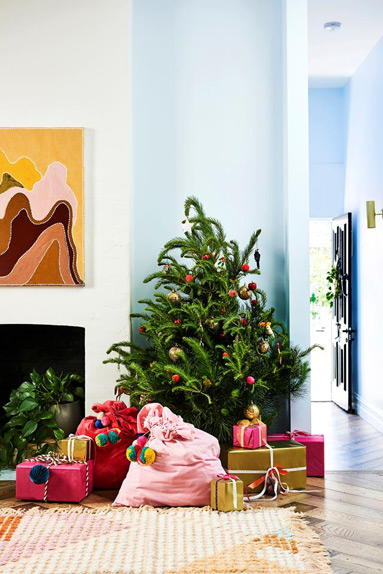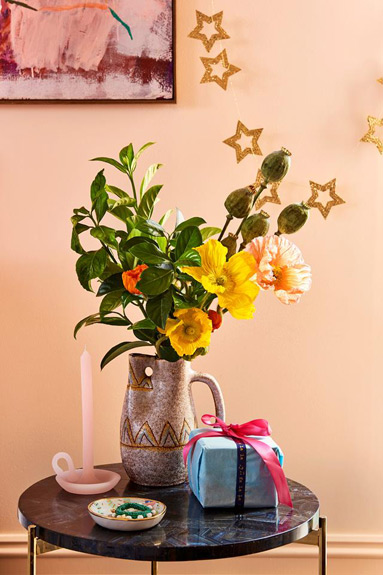 For Alex's table setting, she chose an eclectic Mediterranean theme with a summery tablecloth, beaded placemats and retro cutlery from the Kip&Co collection. Gold accents add a feel of luxury and festivity to the setting.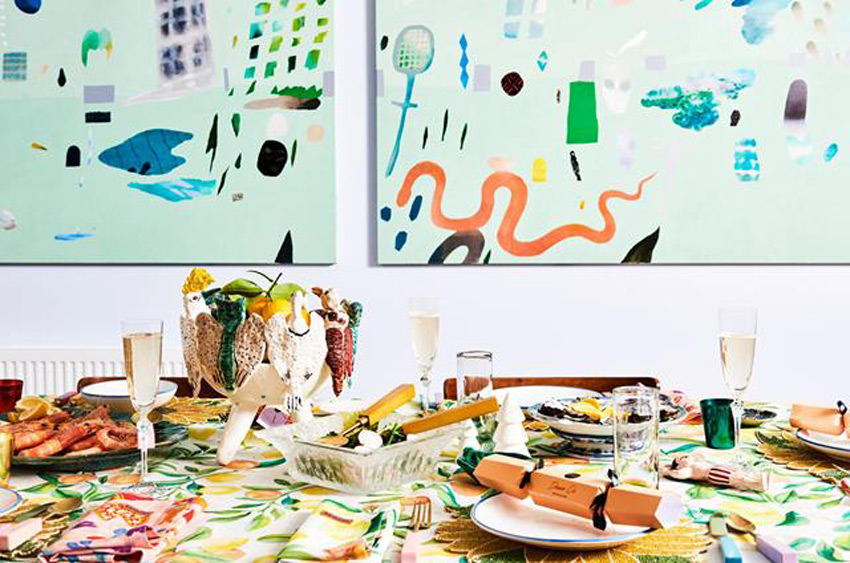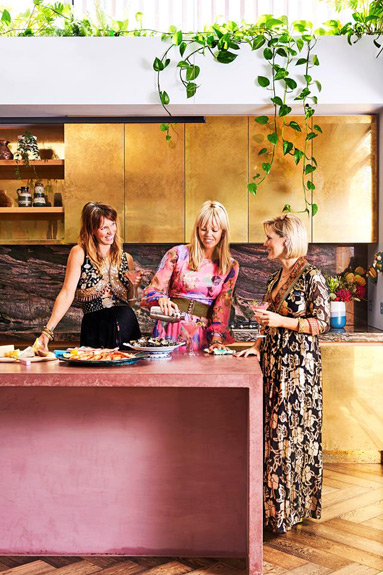 For Alex, Christmas means intimate get togethers with friends and family, making cocktails and serving up good food from her kitchen which sports a specially mixed pink concrete island, bamboo crocodile quartzite splash back and brass cabinetry.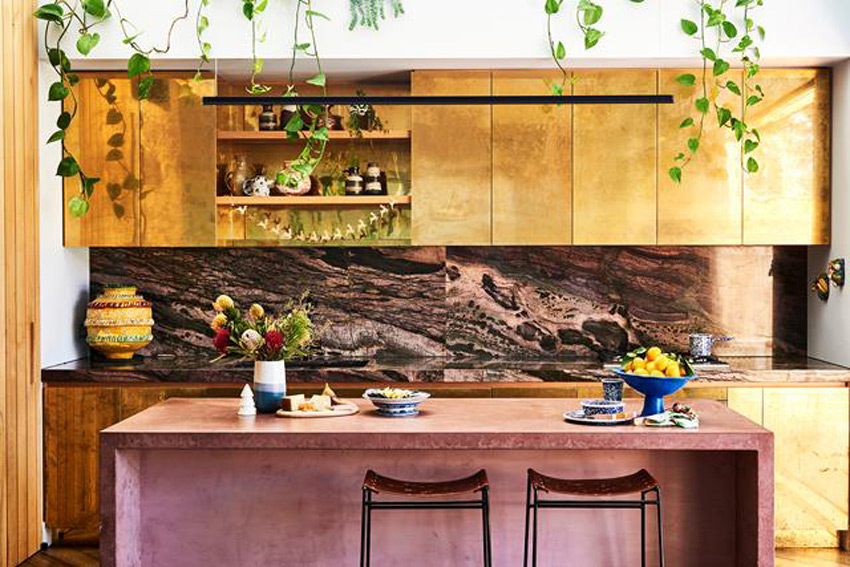 Images | Homes to Love