If you're looking to bring a breezy, airy and relaxed (but sophisticated) style to your home, coastal inspired decor may be for you. Although we may not be allowed on the beaches quite yet, there is nothing stopping us from bringing a little inspiration from the coastlines into our homes.
This style is perfect if you like clutter-free surfaces, nautical inspired flourishes, lots of white in your home, and enjoy natural finishes. You don't even need to live anywhere near the water to inject beautiful coastal design into your home.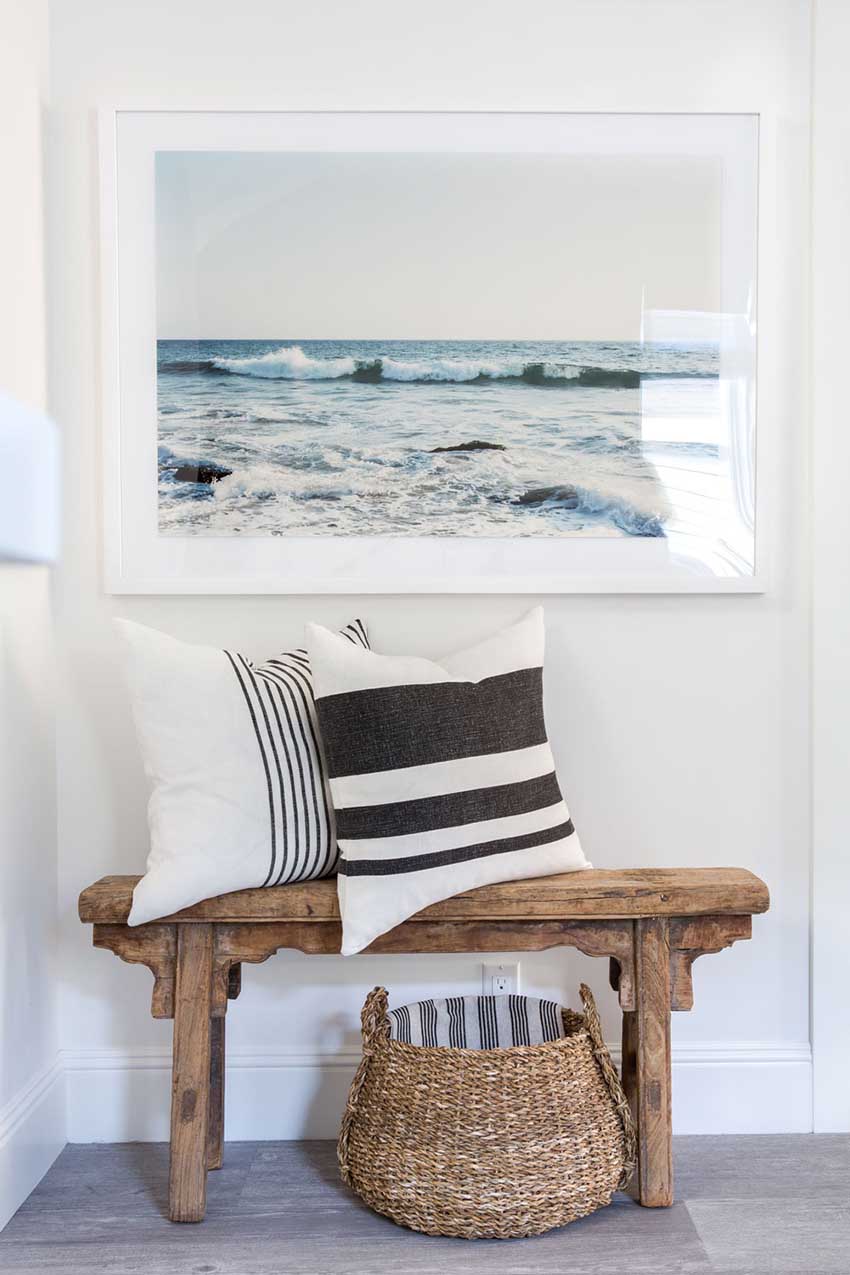 Gone are the days of coastal themed homes being adorned in shells and all shades of turquoise. White, blue and stripes may also have been the hallmarks of the coastal style, however these days we are seeing a much more refined take on the coastal style, with a focus on darker shades of blue, greys and whites, and an abundance of texture and natural light.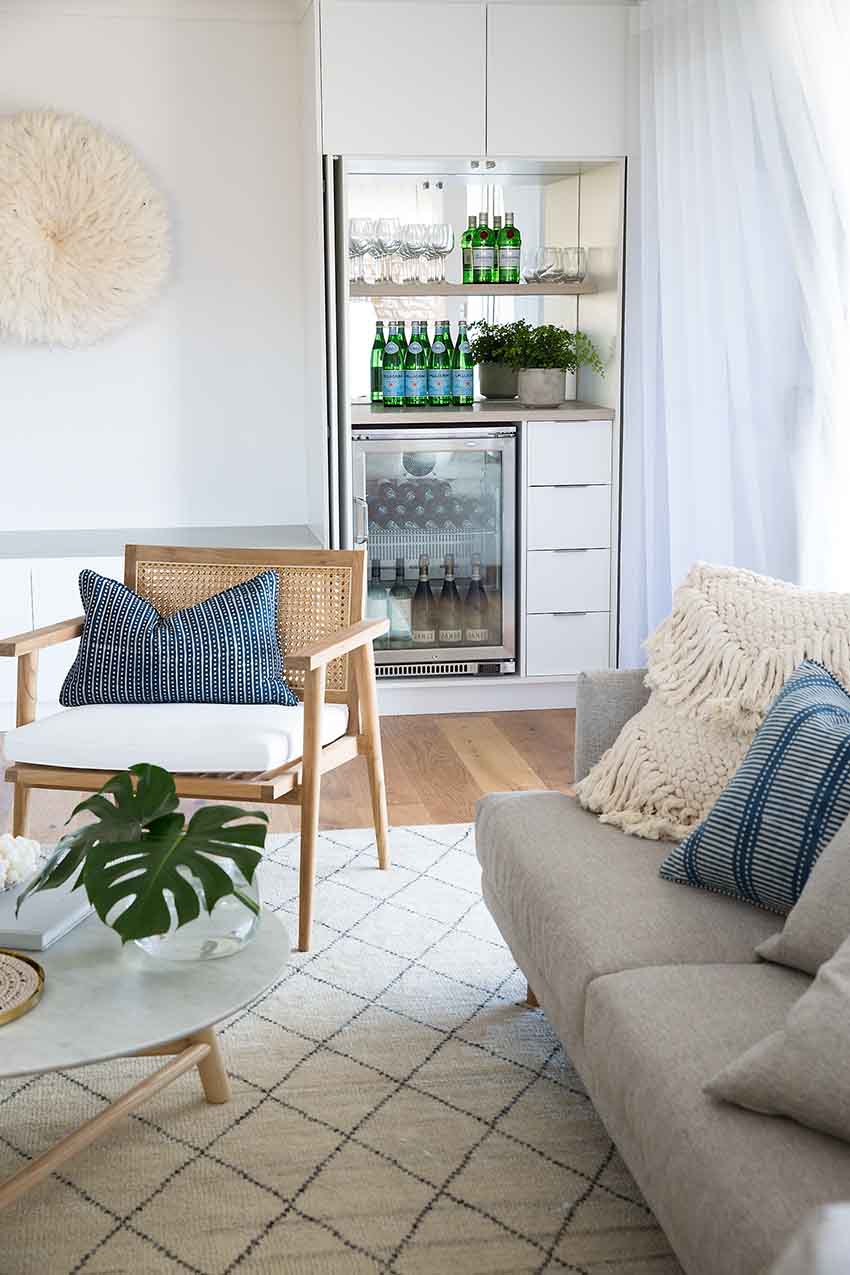 To achieve coastal style start with a small selection of complimentary colours which are used consistently throughout the space – and use lots and lots of white! The use of the darker blues and greys give the room depth and contemporary style. Use natural materials in accent furniture pieces such a lighting, coffee tables and planters. A jute rug (or similar) is also a good way to break up an all white setting while adding natural materials into the mix.
Let the light in. Take full advantage of any natural light, minimise heavy drapery and use sheers wherever possible. If you space is lacking in natural light, bring in lots of mirrors to help open the space up.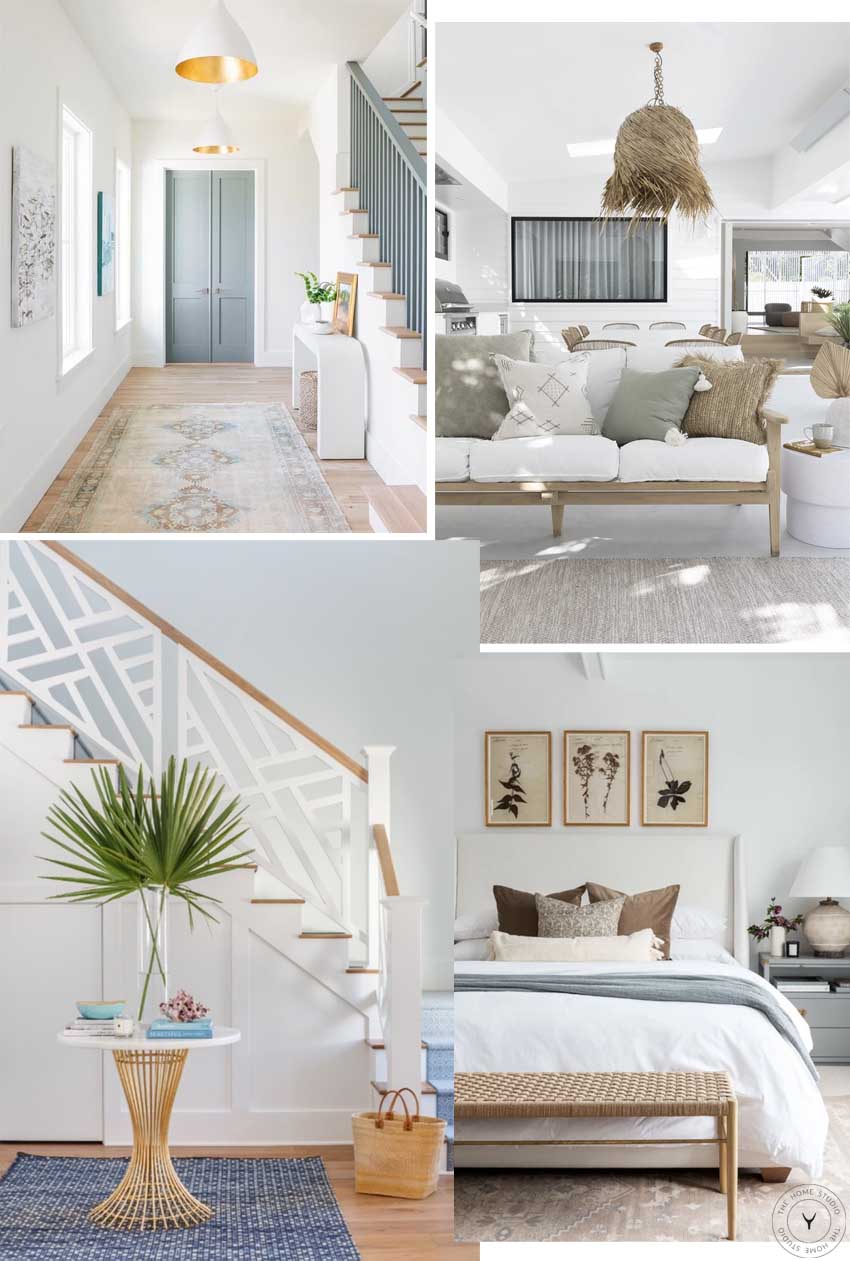 If you need a little help getting started, we've gathered a few coastal inspired pieces to help you on your way to achieving an airy and breezy interior space. Pair these with white painted floors and a plush large, white sofa.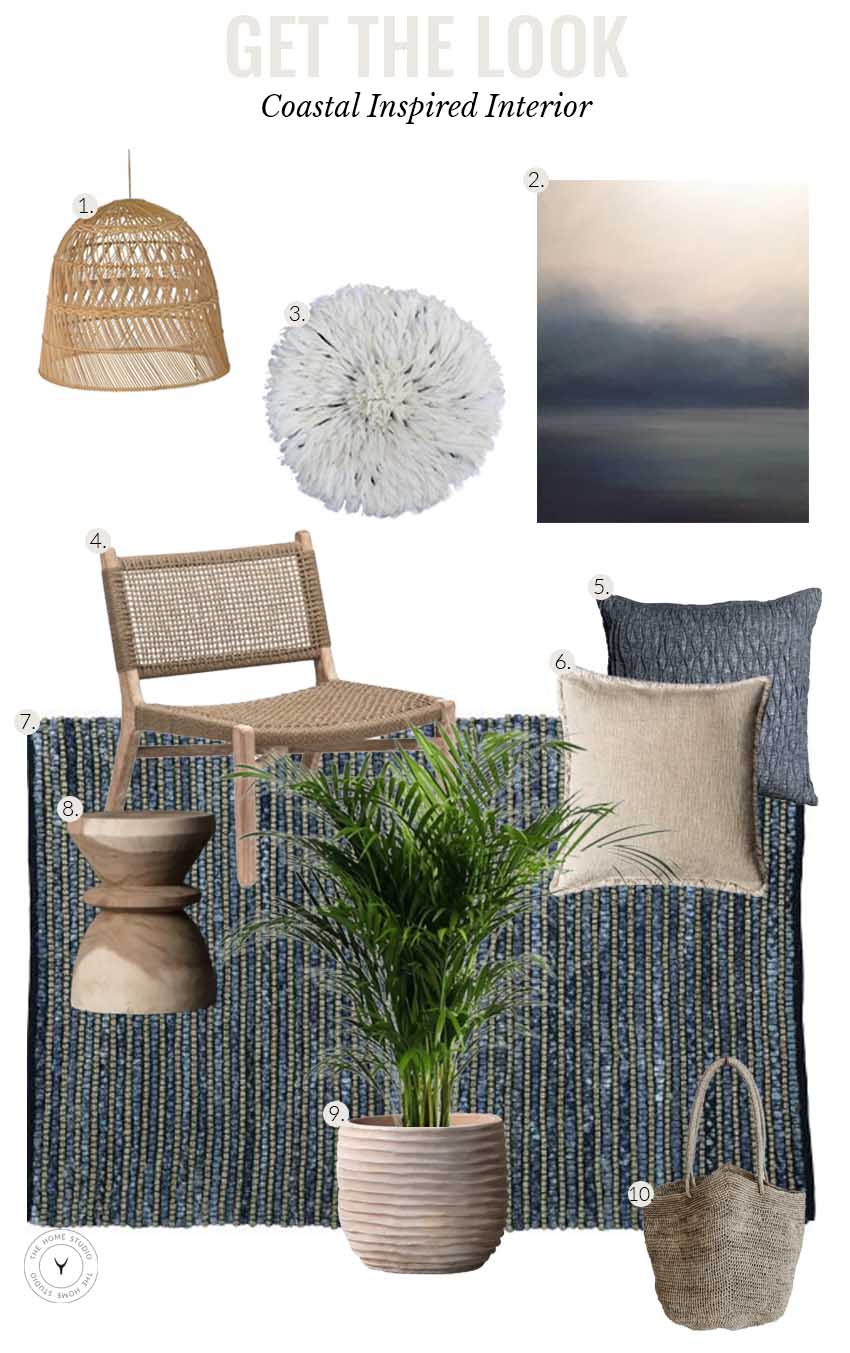 1. Rattan Pendant from Eight Degree South | 2. Seascape Artwork from Gabi Lee | 3. Juju Hat from Jenny Robert | 4. Fiona Lounge Chair from La Grange Interiors | 5 + 6. Scatter Cushions from Weylandts | 7. Louse Rug from Block & Chisel | 8. Hoola Stool and | 9. Cave Planter from Weylandts | 10. Gemma Bag from Woven Green