December has arrived and the pile of Christmas cards on my desk that were due to be sent out at the beginning of November remains untouched. Still, this is one of my favourite times of the year, even if I am well behind the Christmas planning curve. While I write this post I am listening to my Christmas playlist.
Festivus (something you'll know about if you're a Seinfeld fan) – in essence – is all about celebrating the holidays in your own personal style, with the people you love, regardless of religious beliefs and without a focus on commercialism.
While I'm not about to throw out my Christmas tree in favour of an aluminium pole, I was looking for interesting "no tree Christmas tree" ideas this year, and was so impressed by the options I had to share them with you guys too.
This space saving Christmas tree really caught my eye. Two pieces of wood are used to create the frame of a triangular tree shape. Then you thread fake "tree" or fir branches back and forth along the frame. Once the "tree" is in place, you can decorate it with lights and a star for a beautiful tree that takes up little to no floor space. Also an ideal solution for any families with little ones or animals that are prone to knocking a tree over.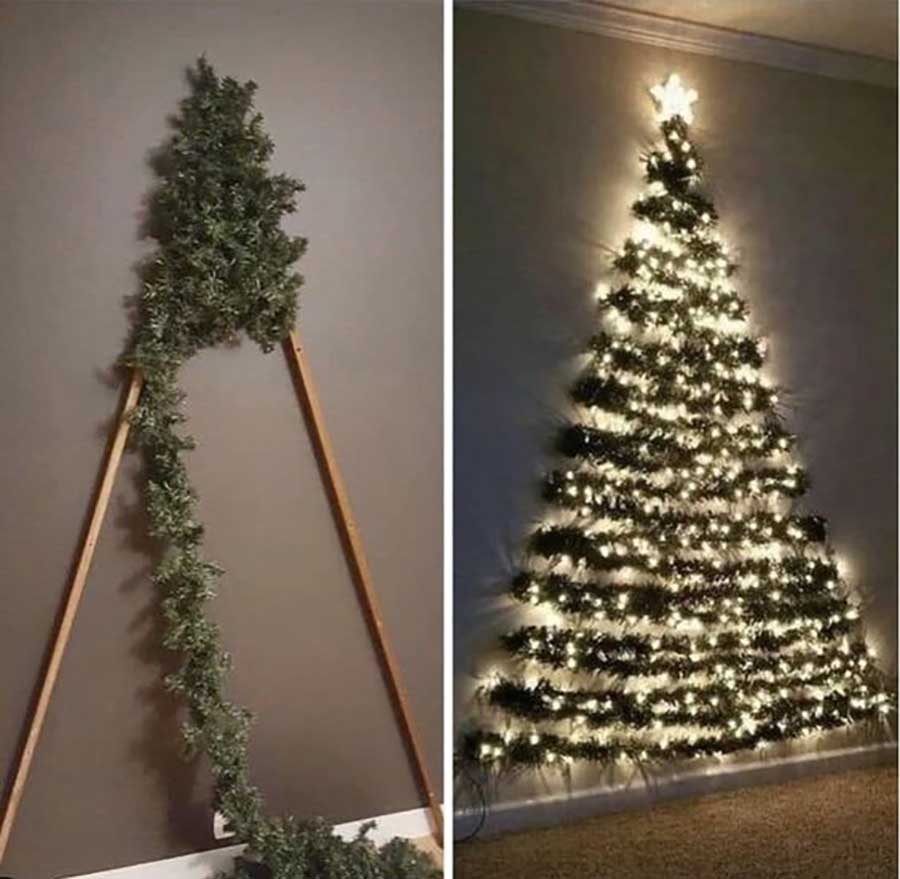 Image Source
Similarly this DIY Christmas tree wall hanging uses wood strips and fresh greenery to fashion a Christmas on your wall. We love the simplicity but high impact of the design. Read the full DIY tutorial here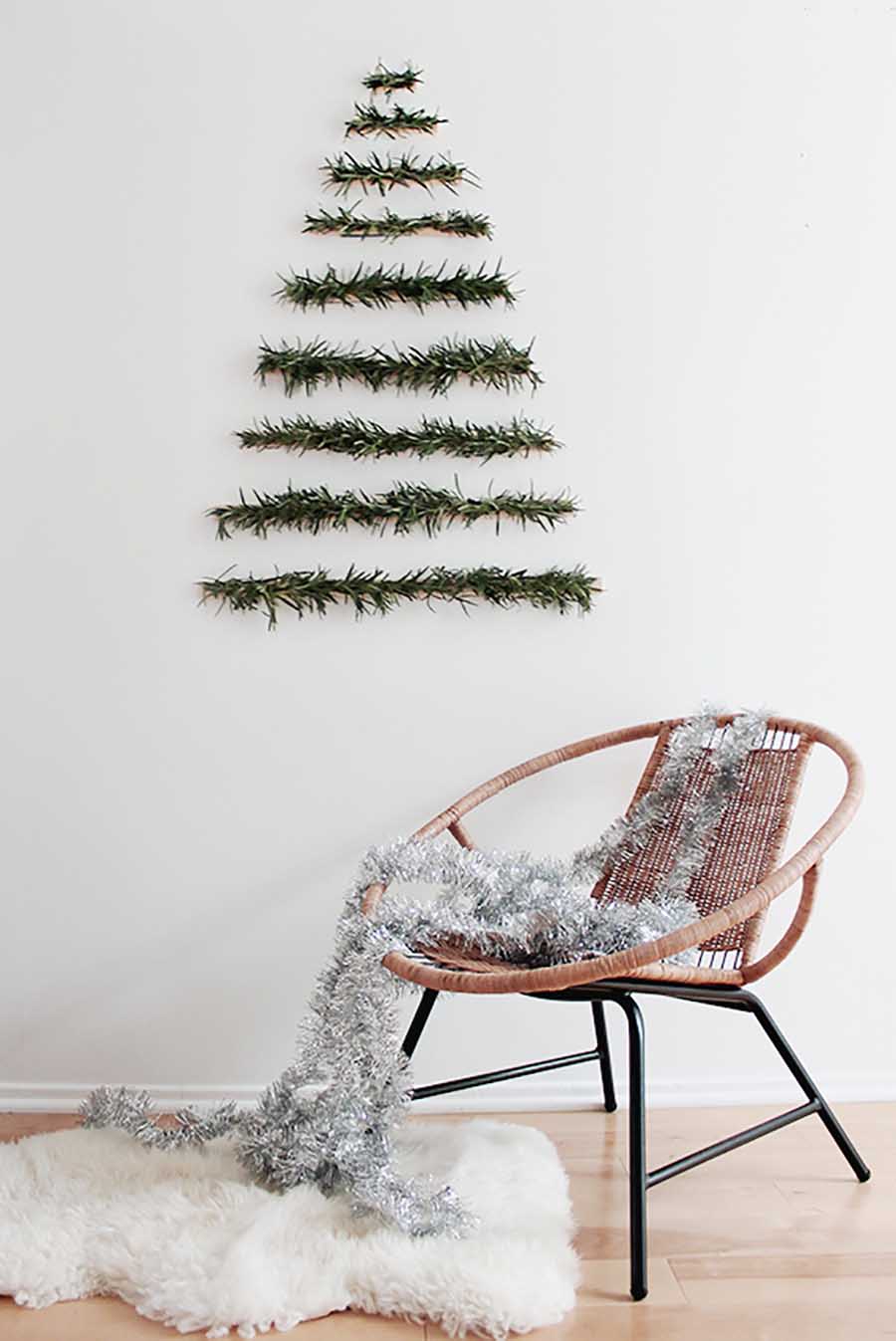 The concept is equally impactful against a darker wall.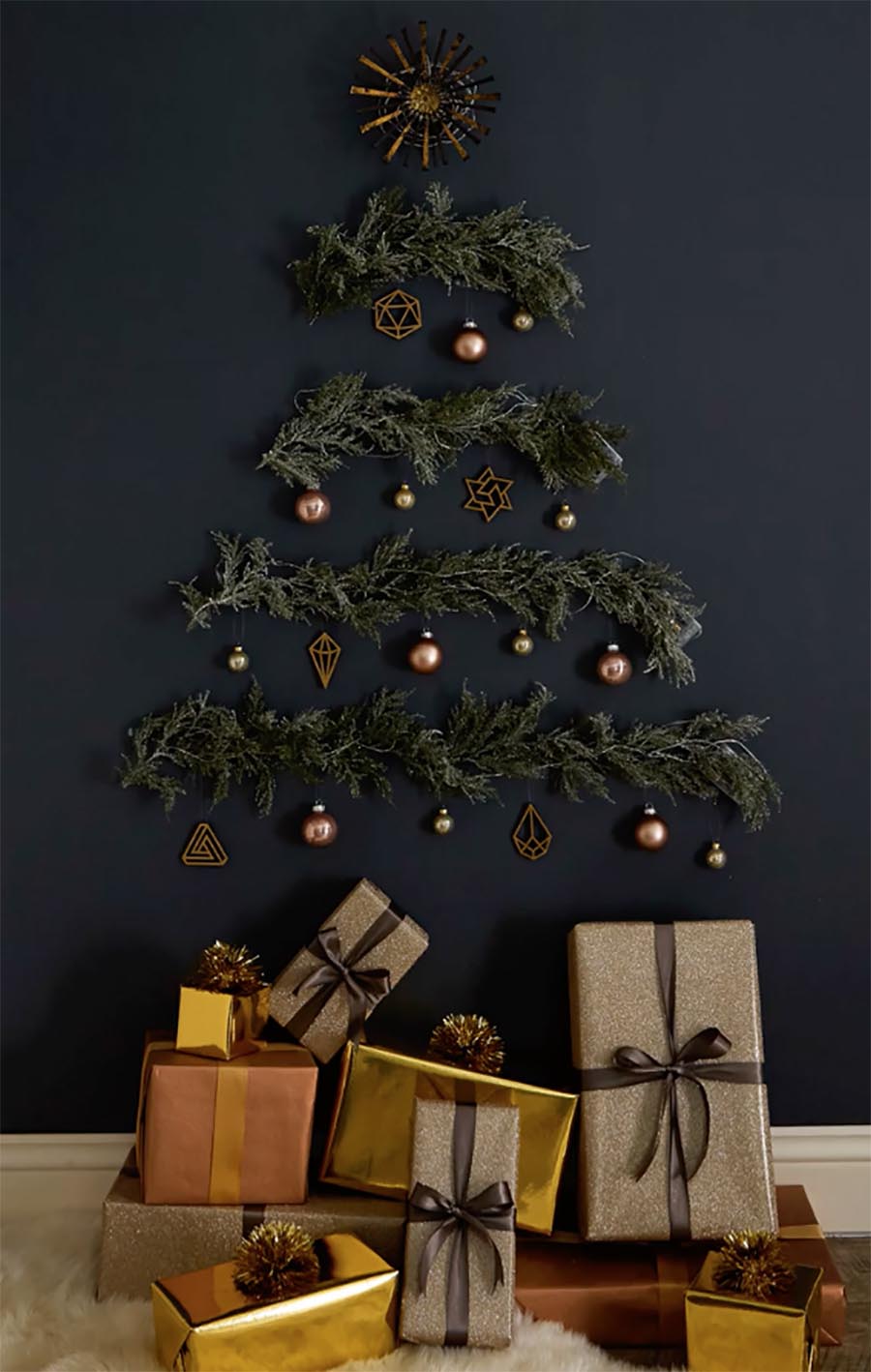 Images Source
Another idea is to create a Christmas "tree" entirely out of fairy lights, which when set against a beautiful backdrop like this looks simply stunning! Starting from the bottom, simply shape your tree and tape the lights to the wall. Pretty sure even I can manage this one.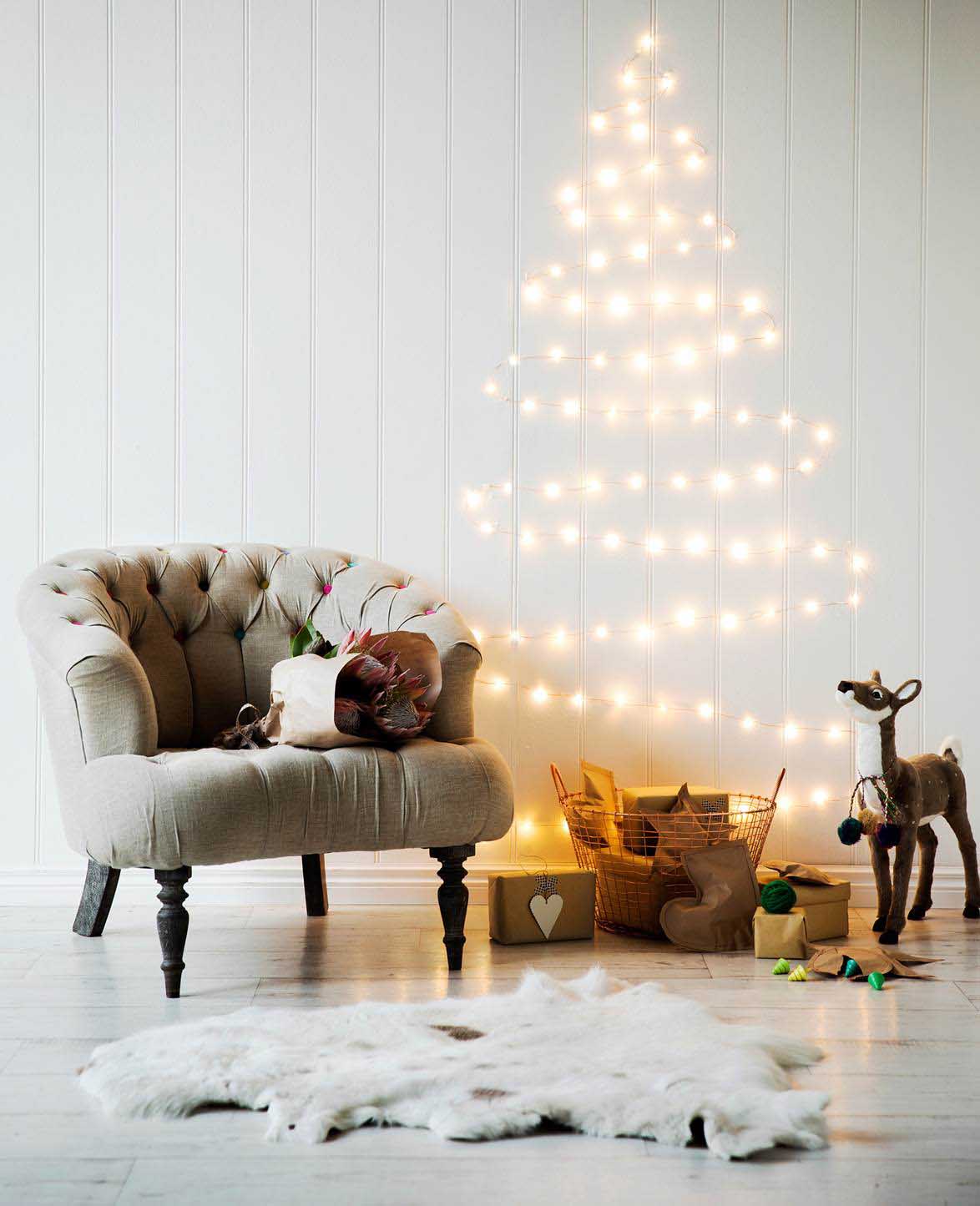 Image Source
These advent calendar combined Christmas trees are something I am adding to my Pinterst board and saving for next year. I simply love their simplicity and personalised style, and with little ones in the house they are so much fun!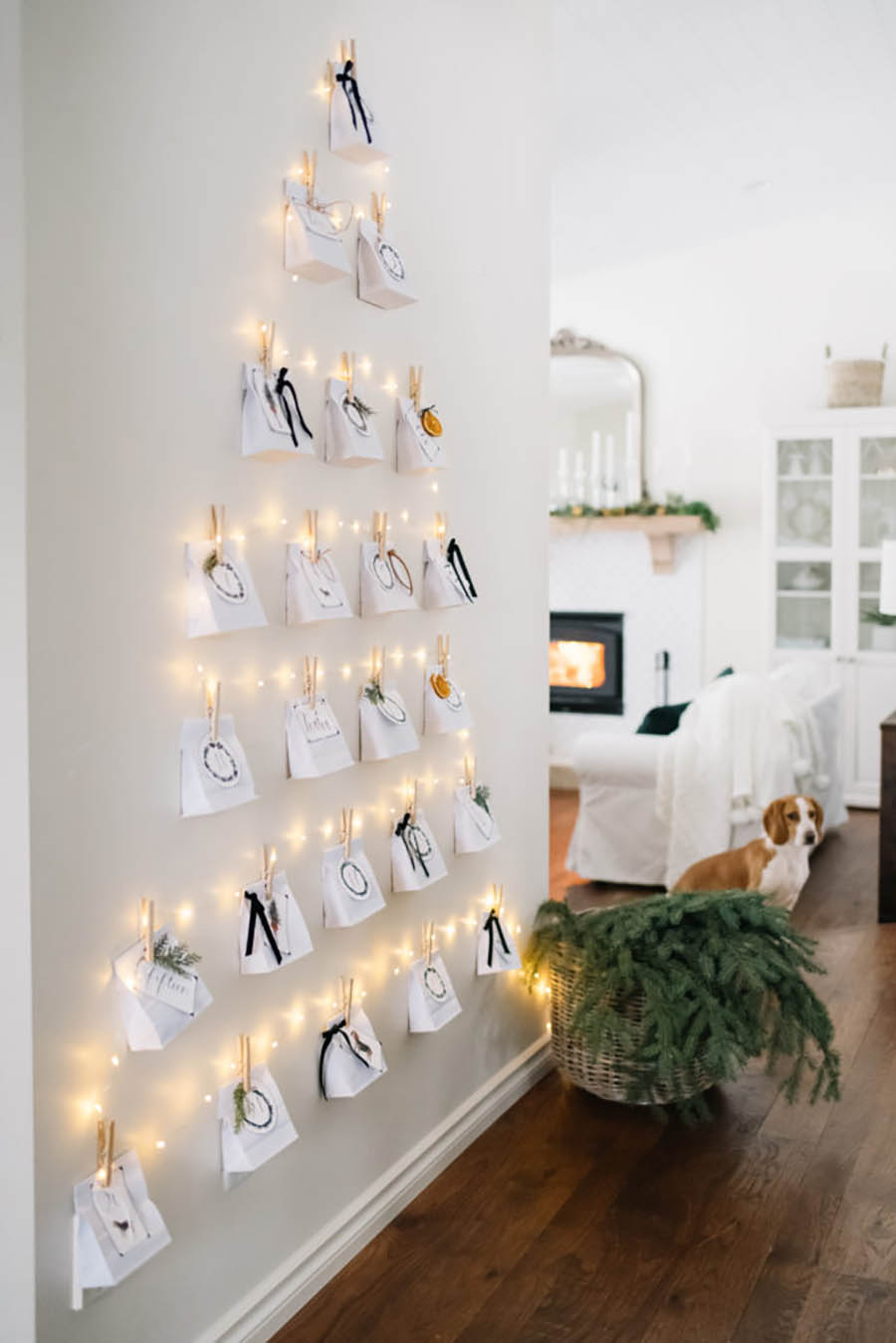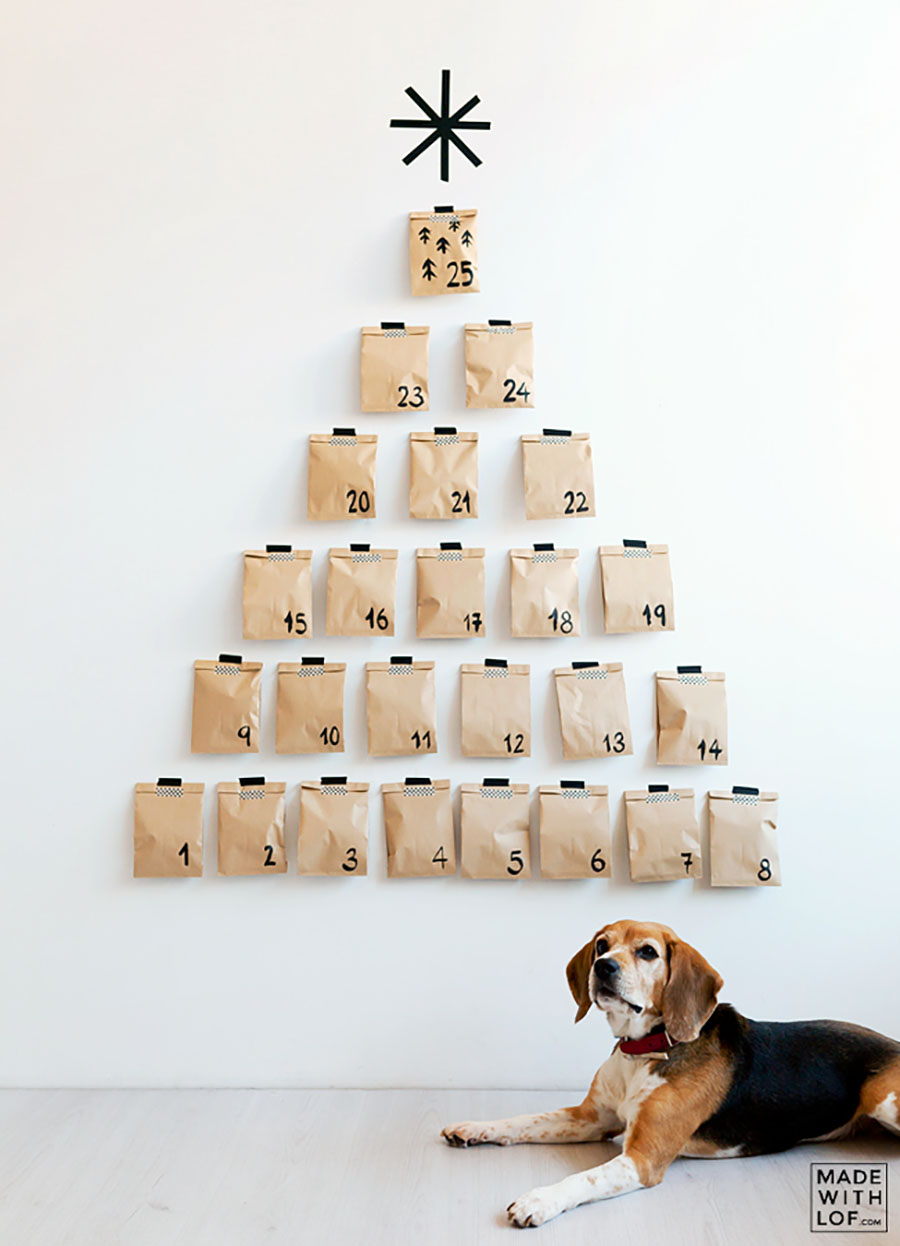 For a more Bohemian style you can consider a woven or macrame style Christmas tree wall hanging. Such a great way to personalise colours and still bring some texture into the space.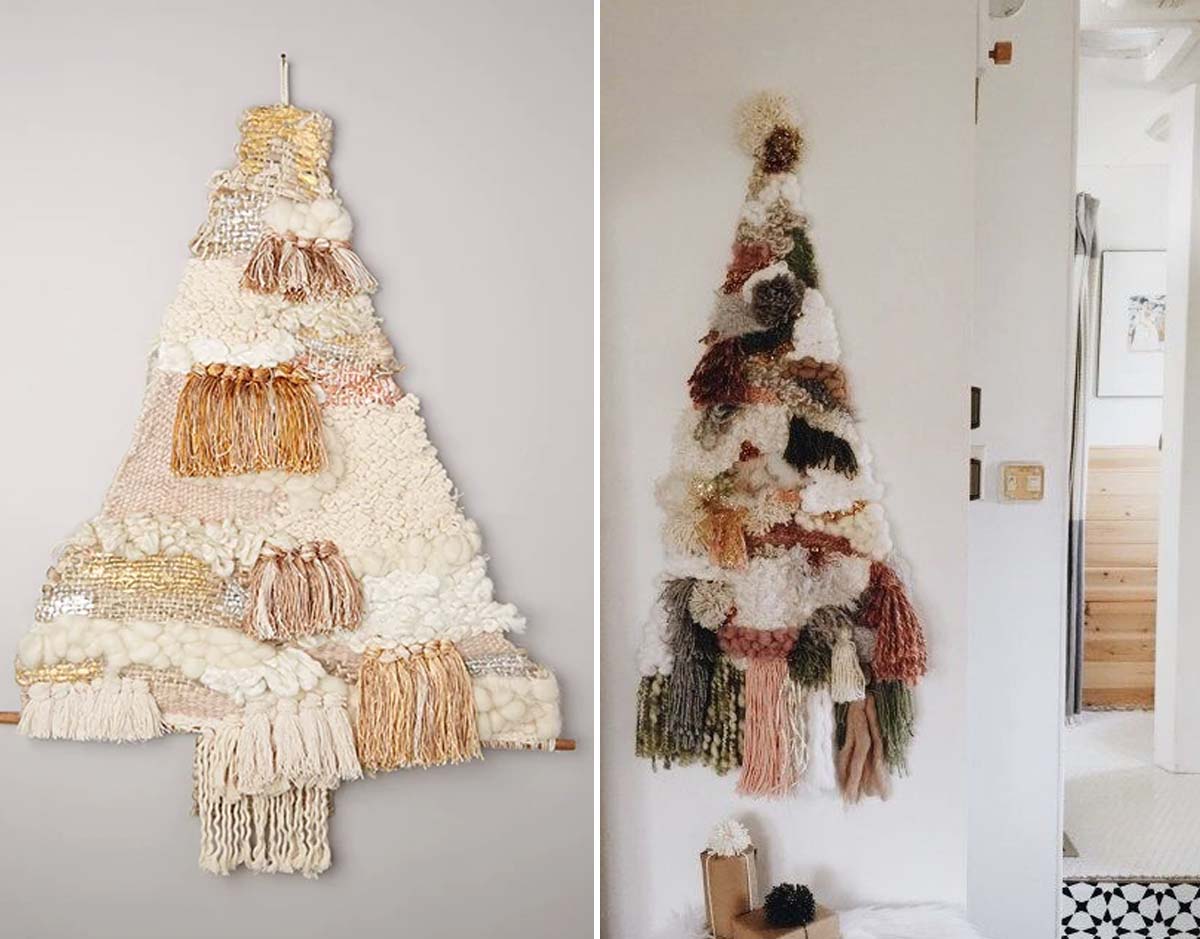 Images 1 | 2
Then I came across a black Christmas trees. Yes apparently they are thing and I can see why. I am obsessed! Also added to my list of ideas for Christmas 2021.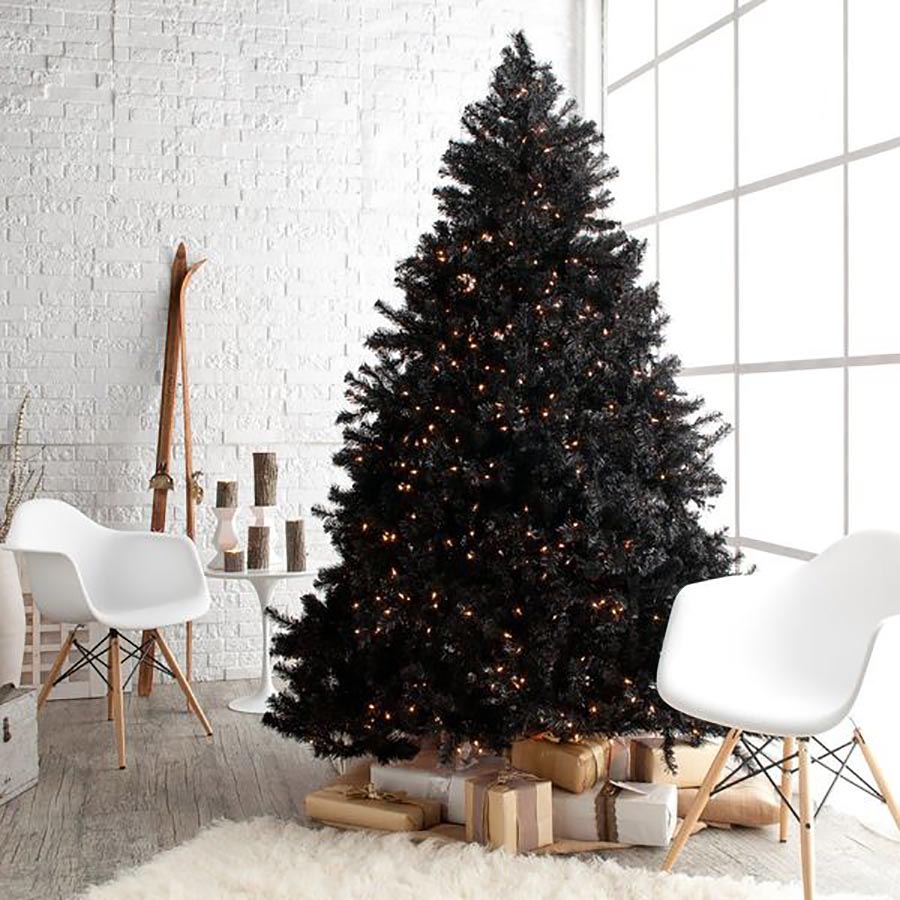 Image Source
This month on the blog there will be lots more chat around Christmas and Christmas decor, but have no fear, we'll still be sharing our favourite design tip and ideas – just in time for some inspired holiday makeovers.
As always we are delighted you are following along.
Xx