What started off as just a little research into styling pieces needed for a project, turned into a whole rabbit hole of time on Zara Home. Not living anywhere near the Mall of Africa and never having physically stepped into the Zara Home store (and thanks to all the wonderful options available locally) it can be easy to forget that this beaut of store exists in South Africa and delivers locally too.
Let me tell you though, after jumping onto their site I had myself some serious retail therapy. I also realised that I am definitely old(er) and I have officially reached 'the other side'. The other side being that place when you have kids and spend more time than before cooking and being in the kitchen, so the things you used to consider really boring household items with no purpose, you are now really into.
However I'm still me, all about form and function, so while I'm now into these domestically practical items, I still want them to look really good. Like these drinks coaster and trivets. If you're asking what a trivet is I hear you. Honestly, I didn't get the appeal before. I know it is to protect your surfaces, but really who puts a burning hot dish on the table anyway. Turns out some people do, and then there is every chance they will leave singe marks on your new wood dining table.
This set of 4 wooden drinks coasters is a stunner. I don't why, but owning something like really makes me feel like I'm winning at life. This also applies to the wooden trivet. Look at that sleek design. I definitely would not be as into it if it was just one round circle, but somehow the doughnut shape elevates the piece.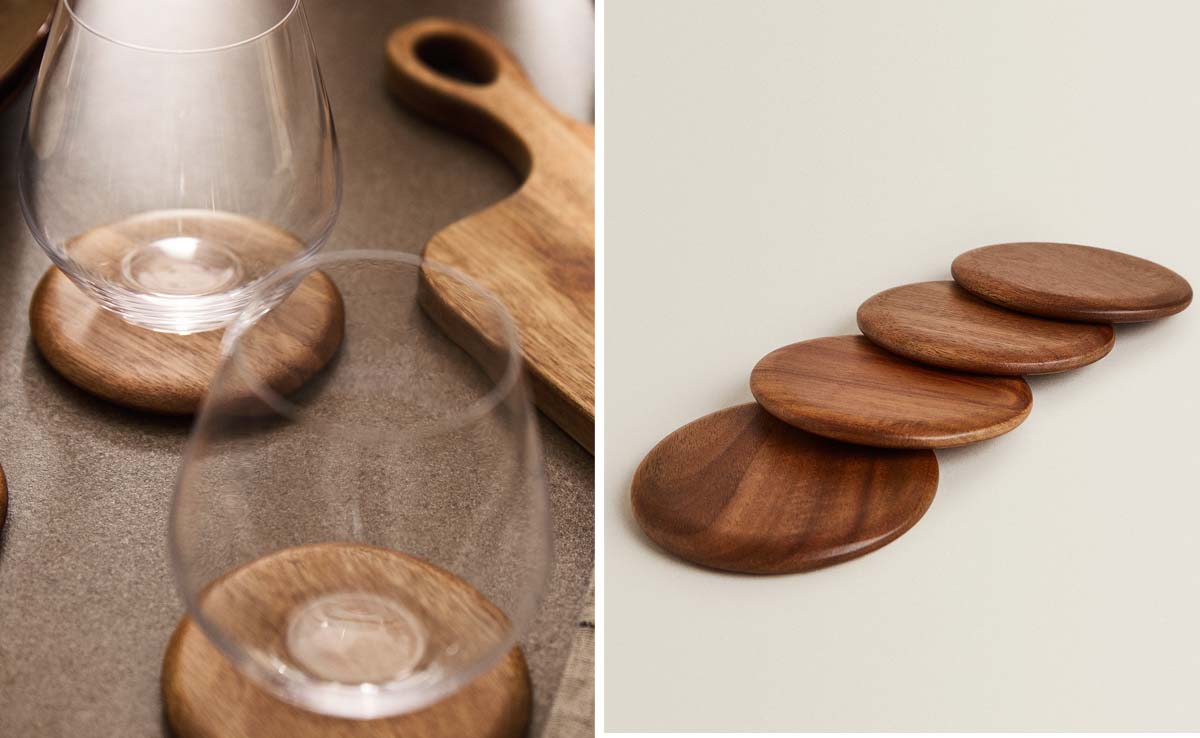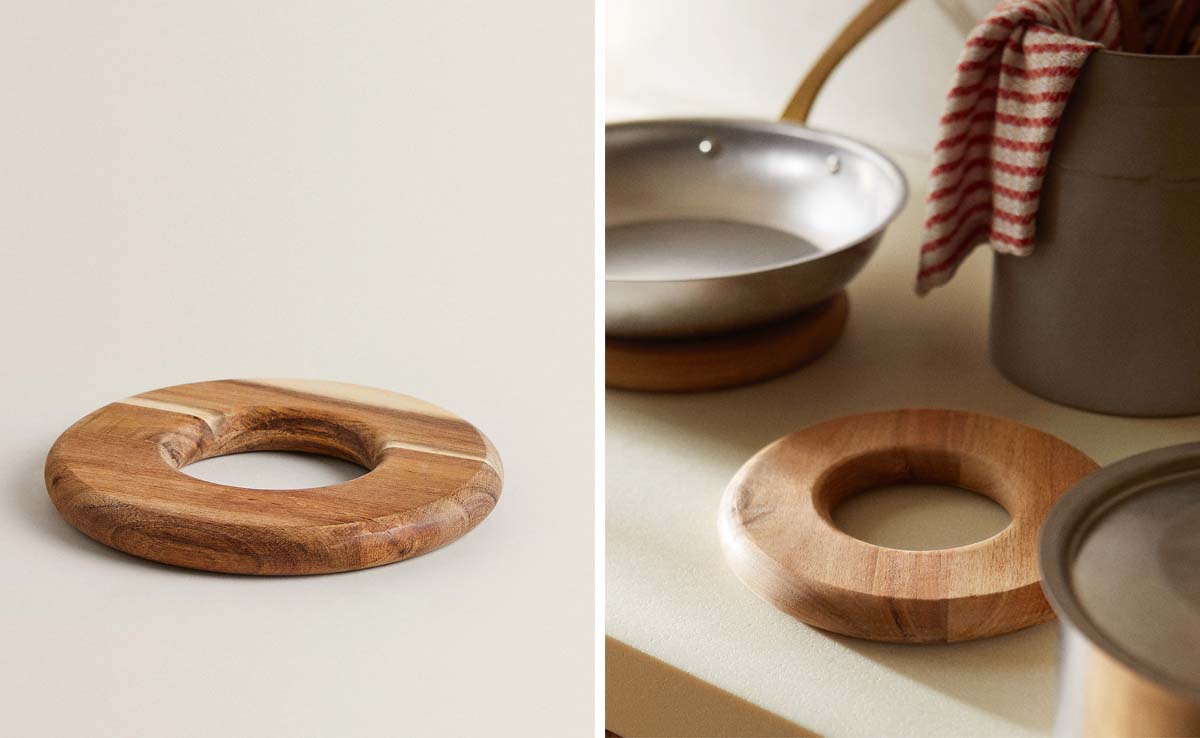 Let's talk about these stunning dinner plates (or tableware as some like to refer to them as). It is all about the organic shapes and natural colours. This irregular stoneware design gives me all the feels, bringing such a soft and natural element to the table. I love that you can easily dress it up or down, depending on the occasion.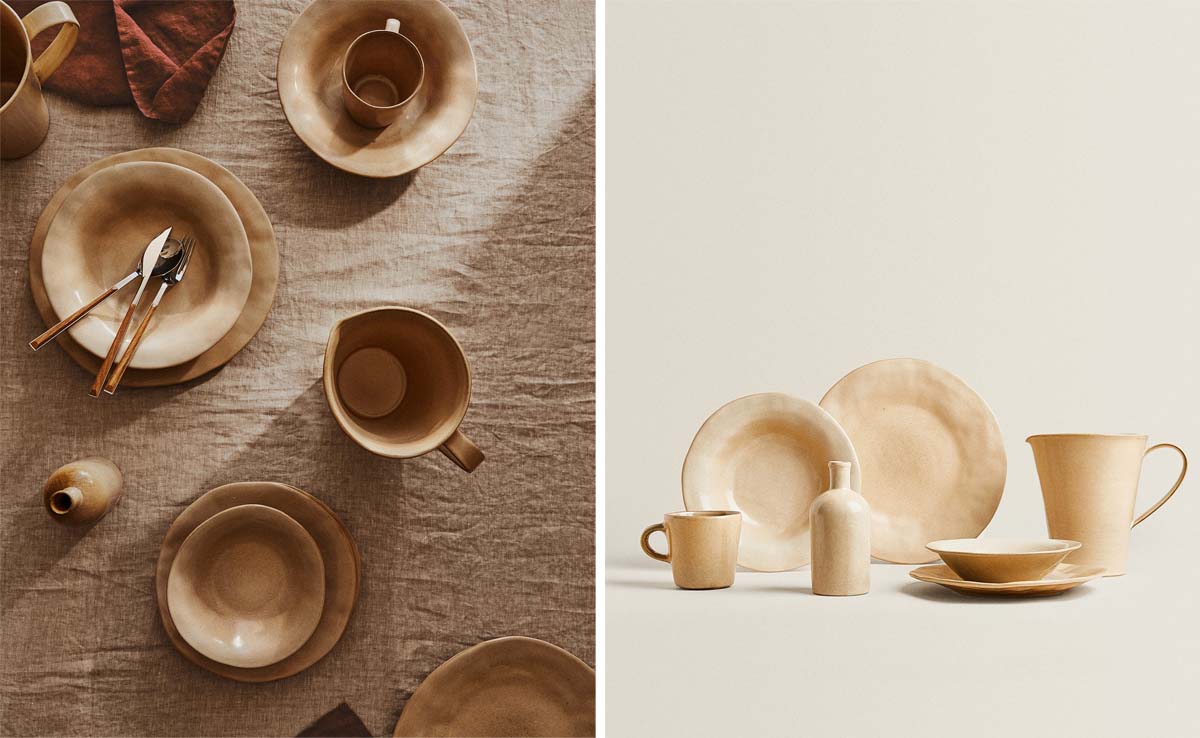 For a more classic style, this off-white style with a slightly mustard rim and subtle spiral detail is spot on.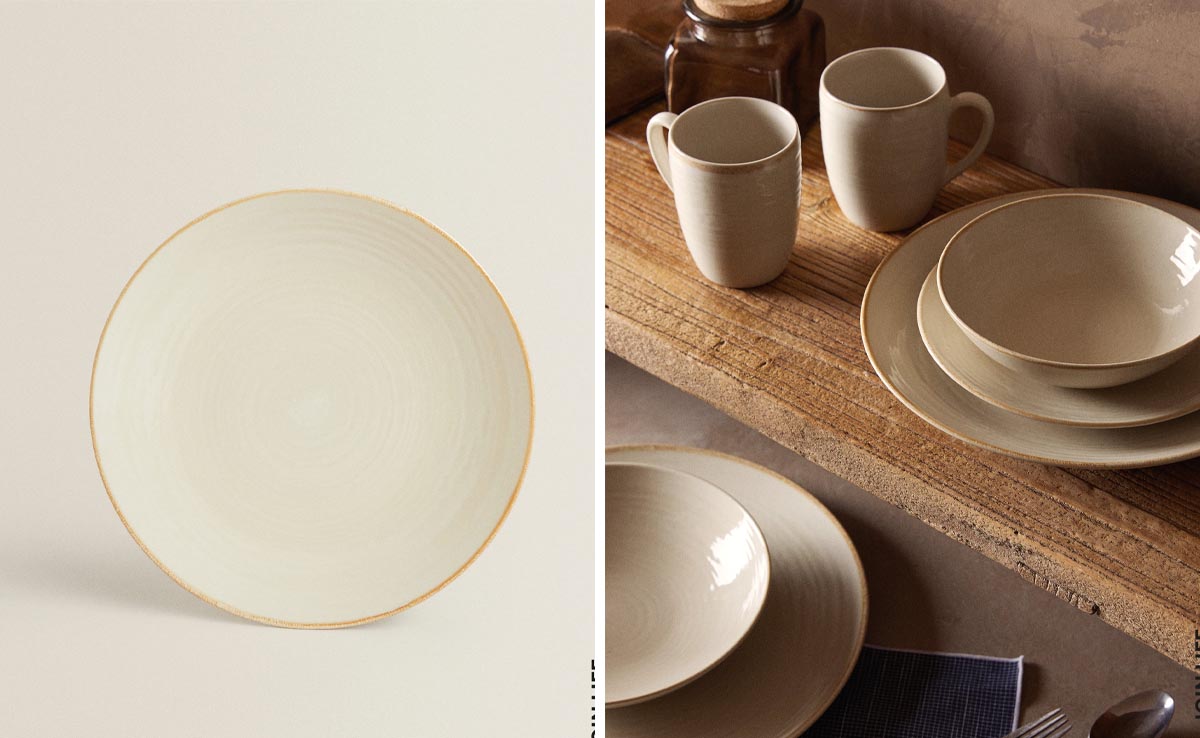 To round out our tableware collection, I fell a little in love with this gorgeous stoneware salad bowl. I love the contrast between the matt outer finish and the colour glazed effect on the inside.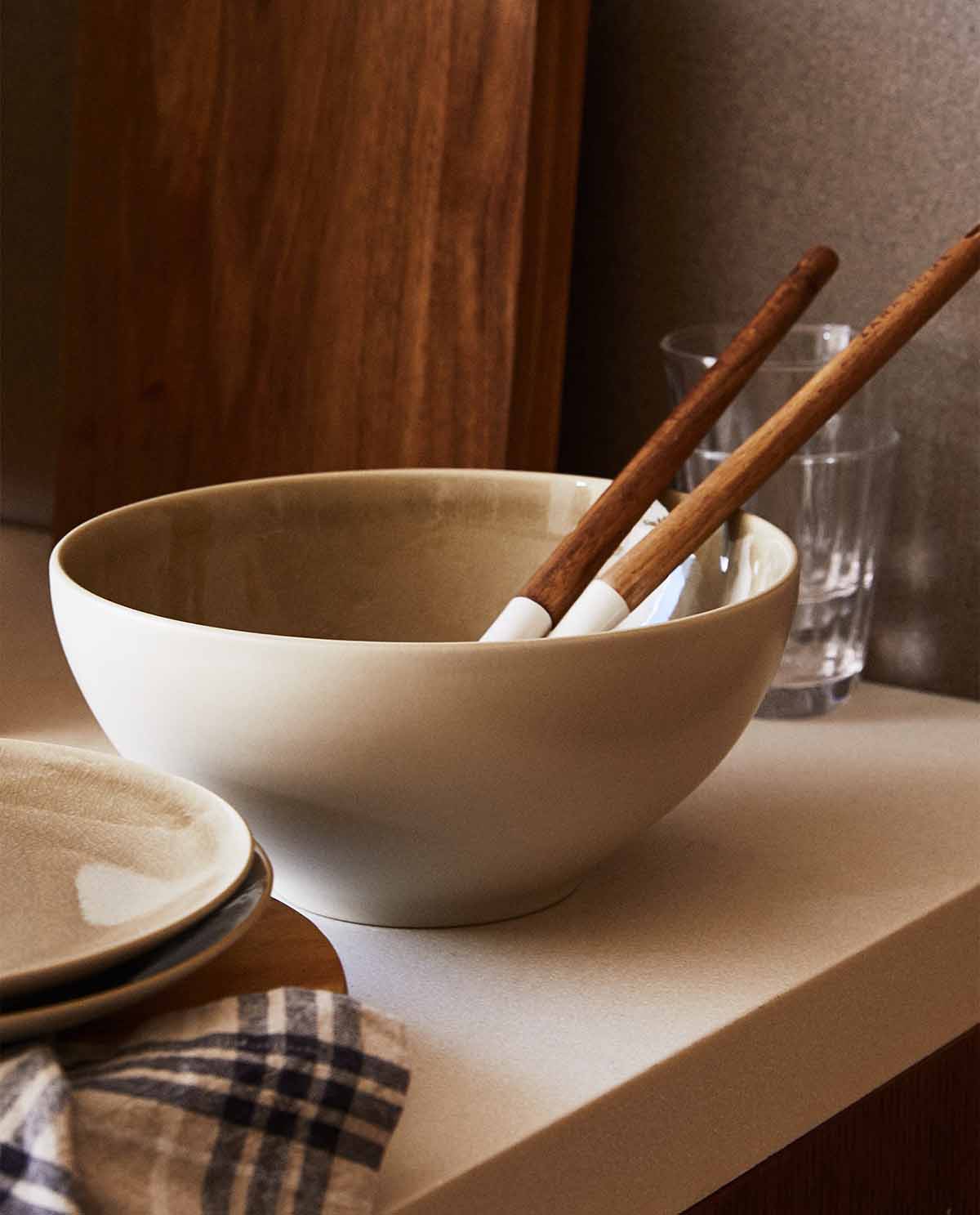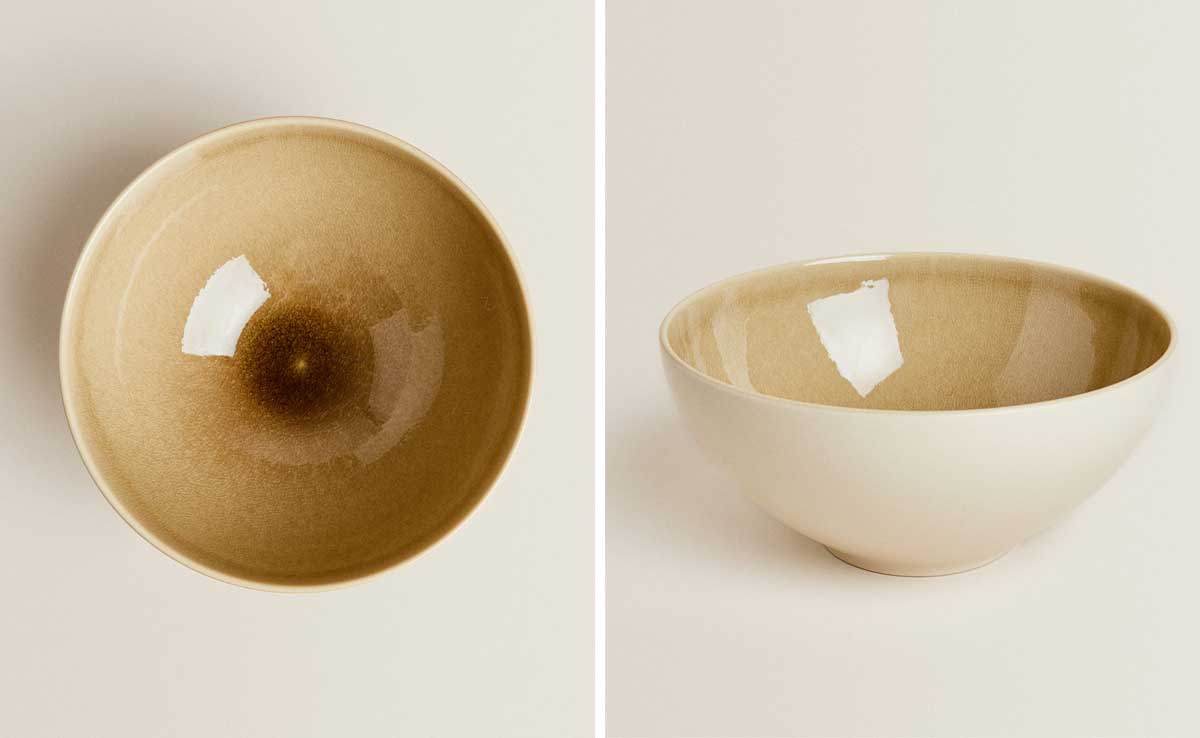 Also really digging these serving platters. We love a square serving dish for a contemporary style, and the long wooden tray also doubles as great serving dish. I am picturing salad greens against the wood setting.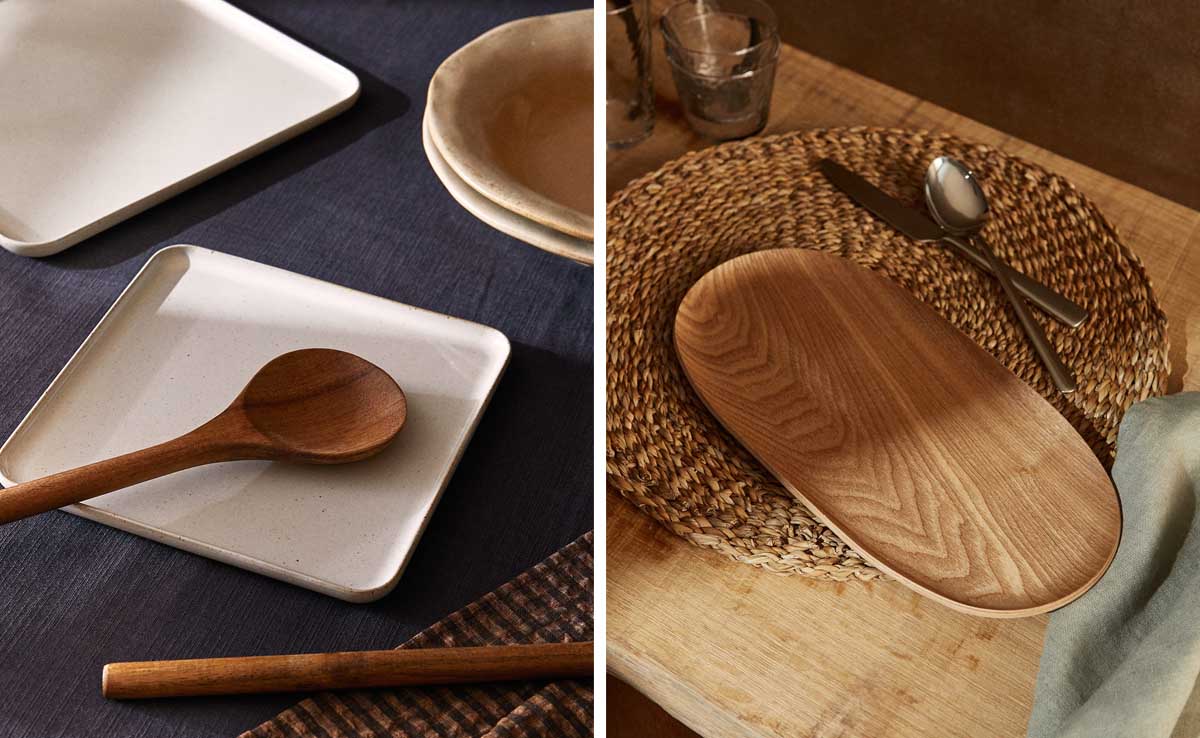 There is SO much good stuff on the website, I couldn't possibly feature it all, but I also obsessed over the silicone and wooden tongs, the acacia wood salt and pepper shakers and the perforated wooden spoon.
And since we've been talking and styling kitchen spaces recently, these glass storage jars with wood lids and brass details got our pulses racing.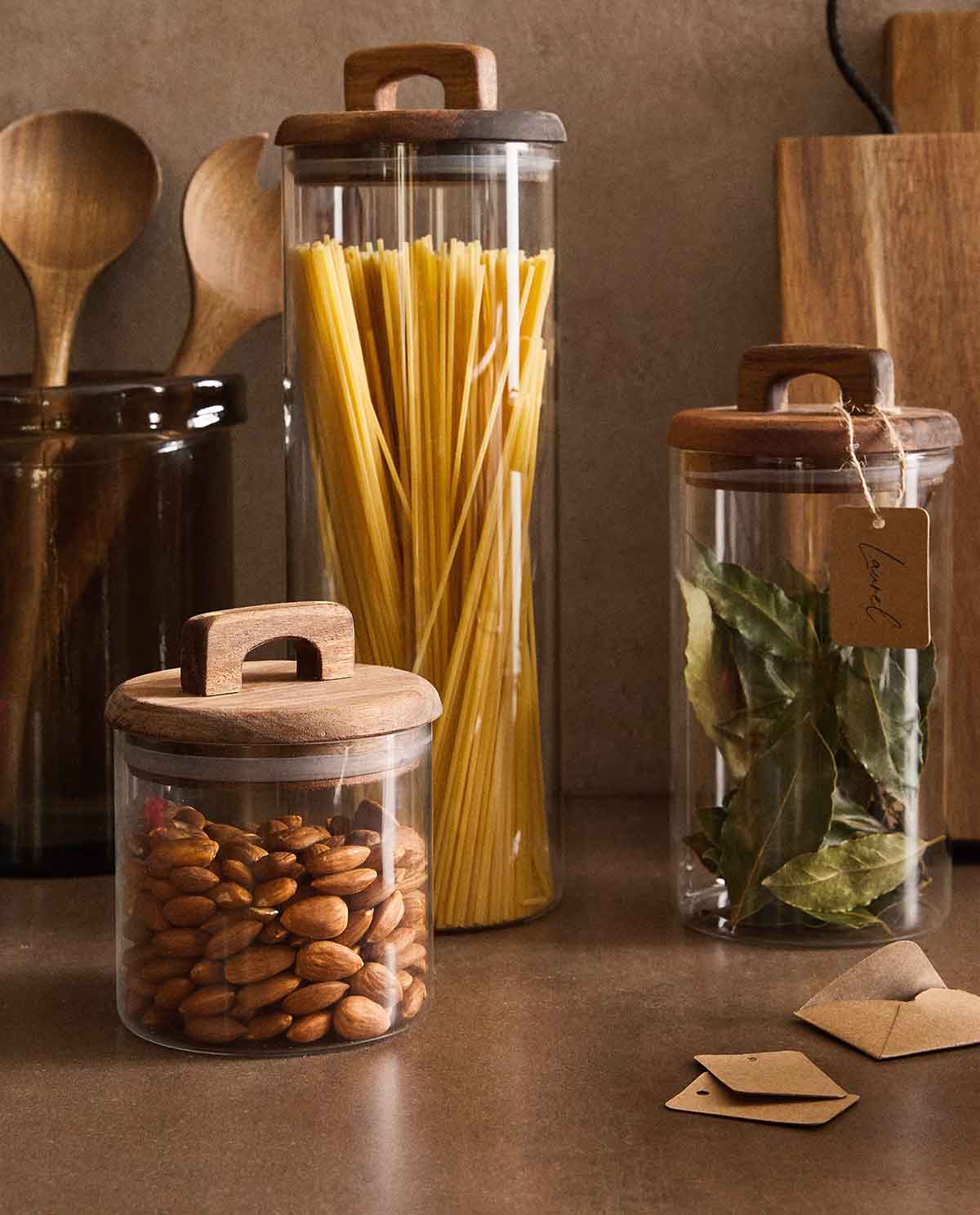 Also, I'd like to drink my cocktail out of these glass tumblers tonight, which I will put on these wooden tables – and yes, beautifully propped on those wooden coasters we talked about earlier.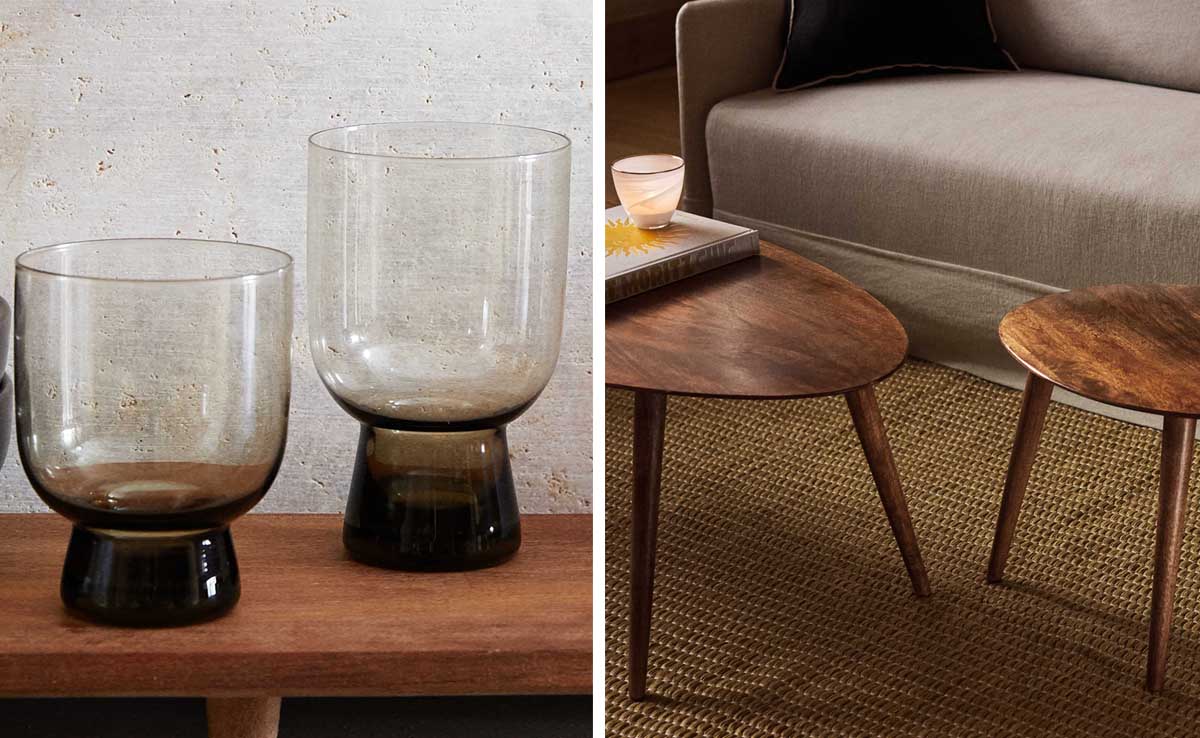 If you read our post yesterday on how to Reno your Rental, then you may well be in the market for new cabinet hardware. You can't go wrong with these white marble door knobs and brass detail.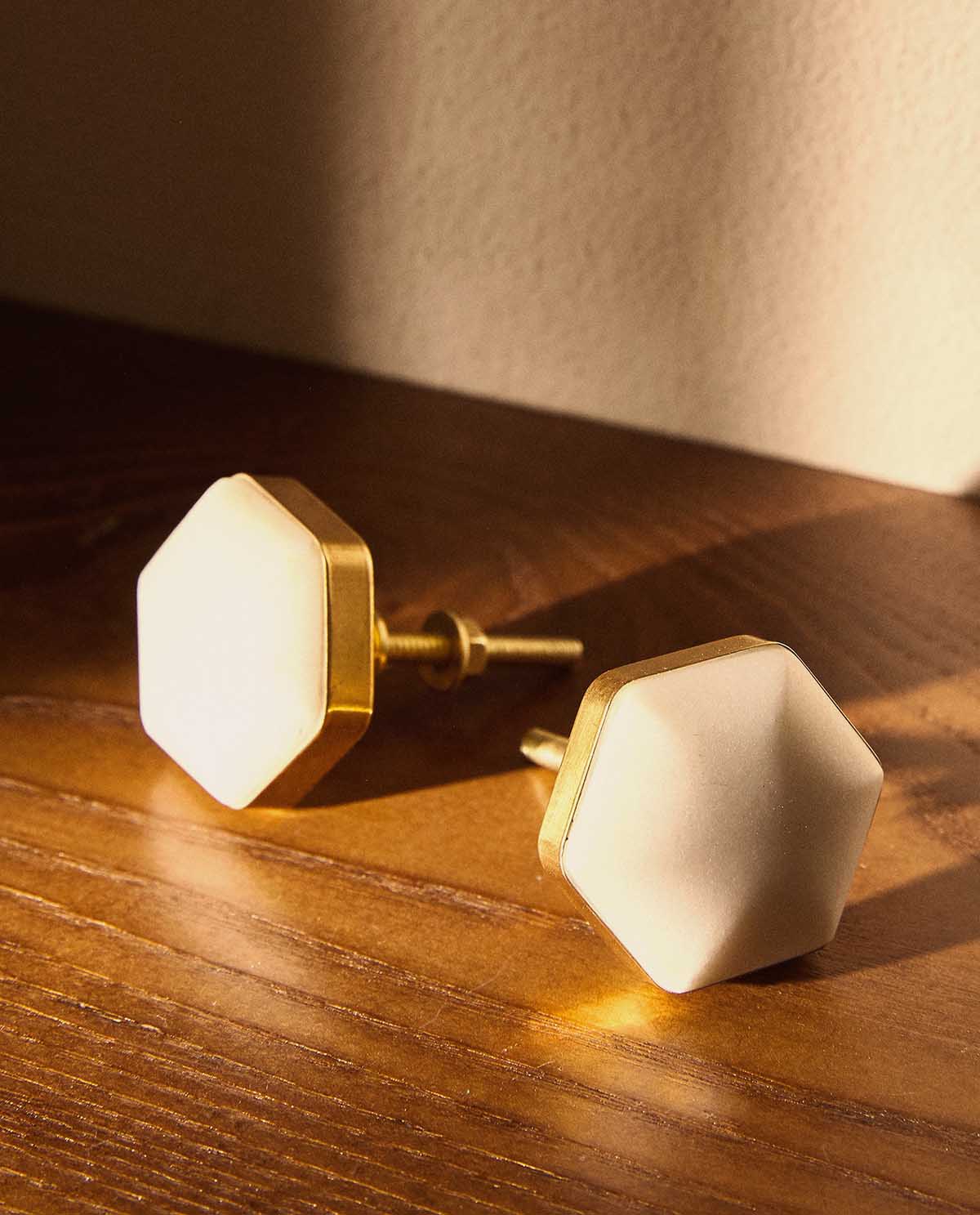 And lastly, for anyone that wants to display their personal collections of glasses, watches or jewellery, these natural wood boxes are just stunning. The interiors are lined with linen making them extra plush, while the glass lids allow you to get a glimpse of your beauties inside.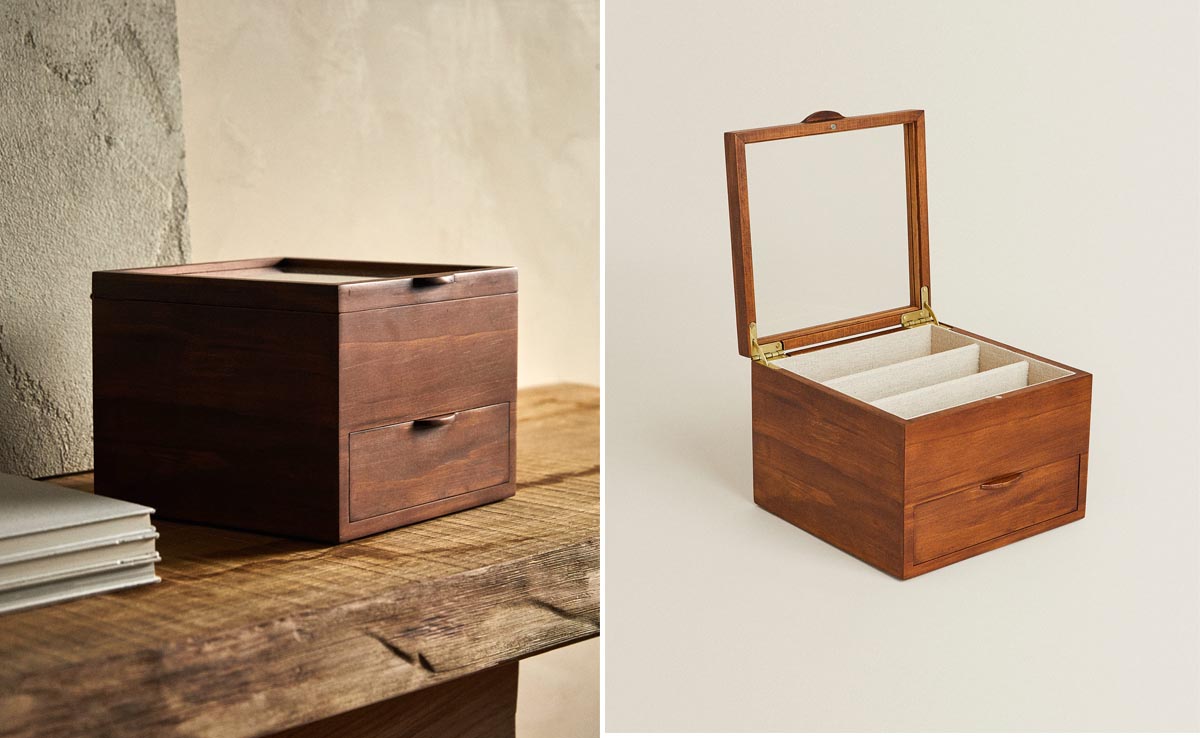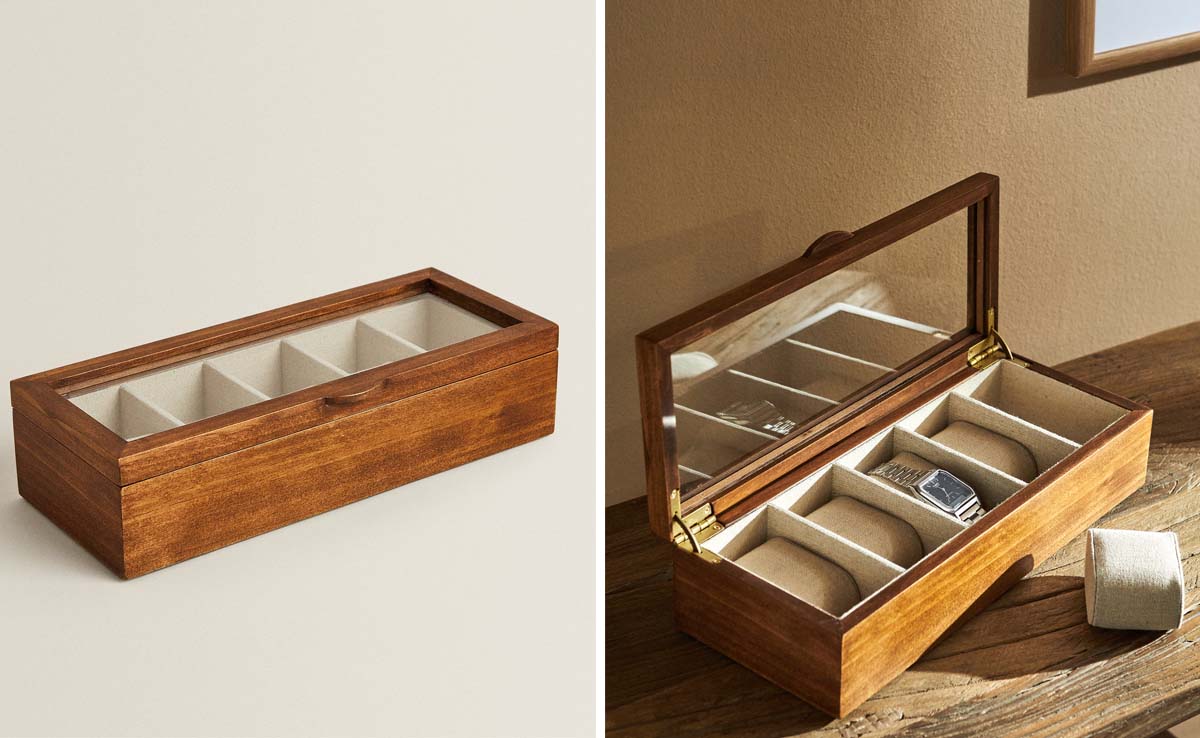 All Images and Products via Zara Home