Although spring is around the corner and Cape Town had some beautiful warm days last week, today is proof that we are not donning our swimsuits and sandals quite yet. Here at The Home Studio, we are still in winter weekend mode and dreaming of spending our Monday curled up in a cosy corner with a good book and mug of hot chocolate (a girl can dream right?).
We've got five easy ways to update and style a little corner in your home to make it your new favourite go-to reading space.
1. Warm & Quiet
A top priority is making sure your newfound corner is positioned near a source of warmth. Be it at a sunny window, near a fireplace or even just next to a heater, a warm and peaceful corner is difficult to move away from on a chilly day.

2. Layers and Layers of Textiles & Textures
Once you've found the perfect corner, layer it with textured blankets, faux fur, linens, scatter cushions and a plush rug. Remember that natural textures always warm a space and add character and interest, so use rattan, wood and clay vessels to bring in extra warmth.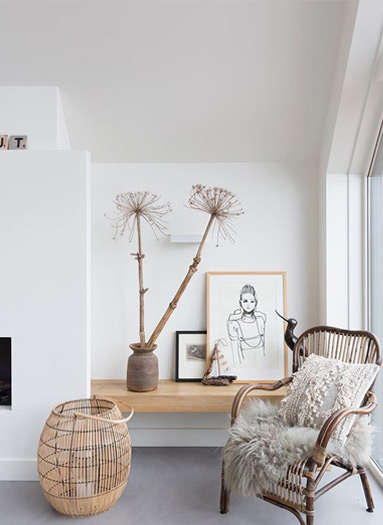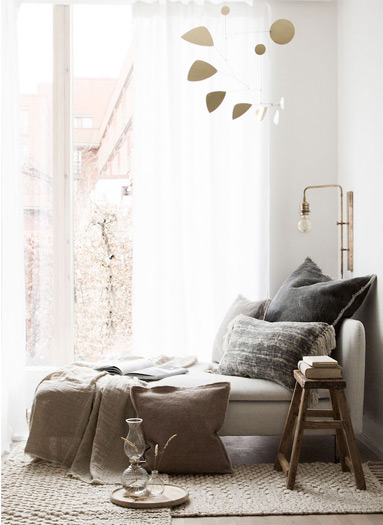 3. Stacks of Books and Magazines
In case the warmth and blankets weren't temptation enough, a stack of books or magazines in your cosy corner will have you settling in for the day.

4. Lighting
Think carefully about where your light should be positioned for ultimate functionality. Dimmer switches are a great idea, enabling you to transition between ambient lighting and task lighting.

5. Greenery
Natural greenery or branches add life to a space, so your cosy corner should be no exception.