With all the landscaping work we've been doing at House G and the pool area, we have slowly been influenced by the gorgeous blue water and have developed ourselves a Blue Crush.
It works so well with our Mediterranean vibes, and this tranquil and serene hue looks good in so many different applications. Whether it's limited to a piece of furniture, painted on the walls or joinery, it is a colour choice worth considering.
We see pale blue used a lot in laundry rooms. Because of its fresh, clean feel, it works well in this space. Laundries are usually fairly compact spaces, so a light colour leaves the space looking and feeling more spacious and airy.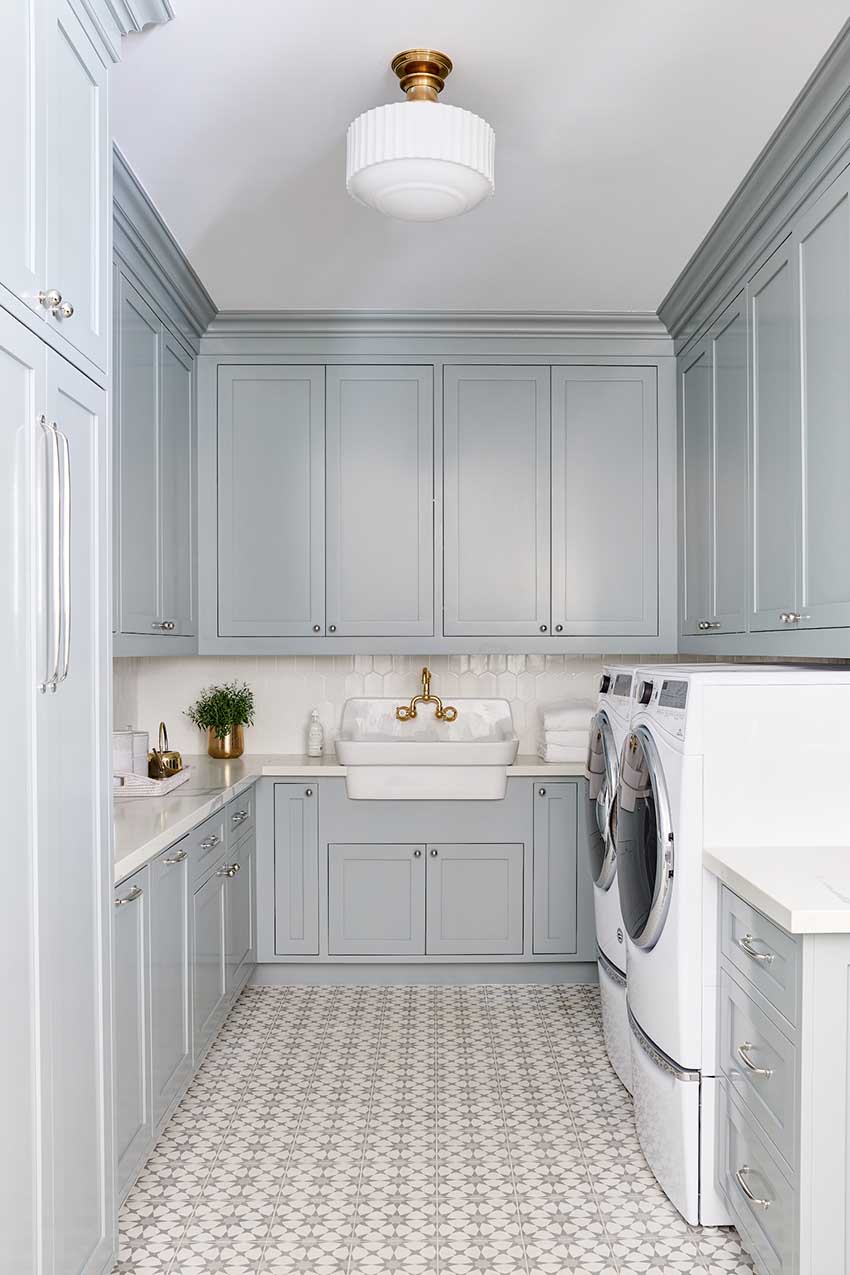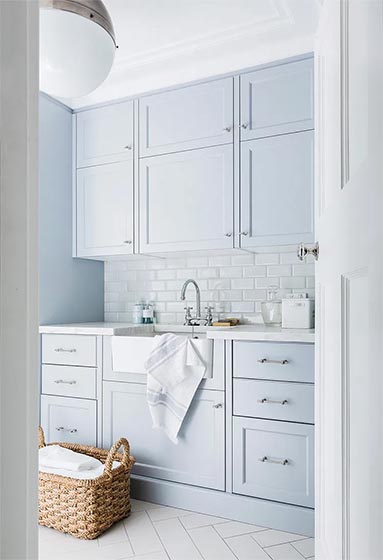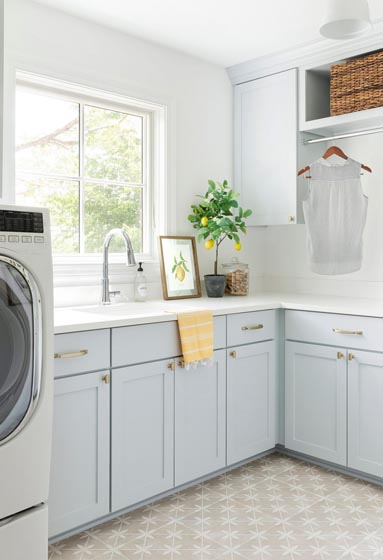 Bathrooms are another room where pale blue works so well. Reminding us of water and sky, it creates a calming effect that is clean, fresh and bright.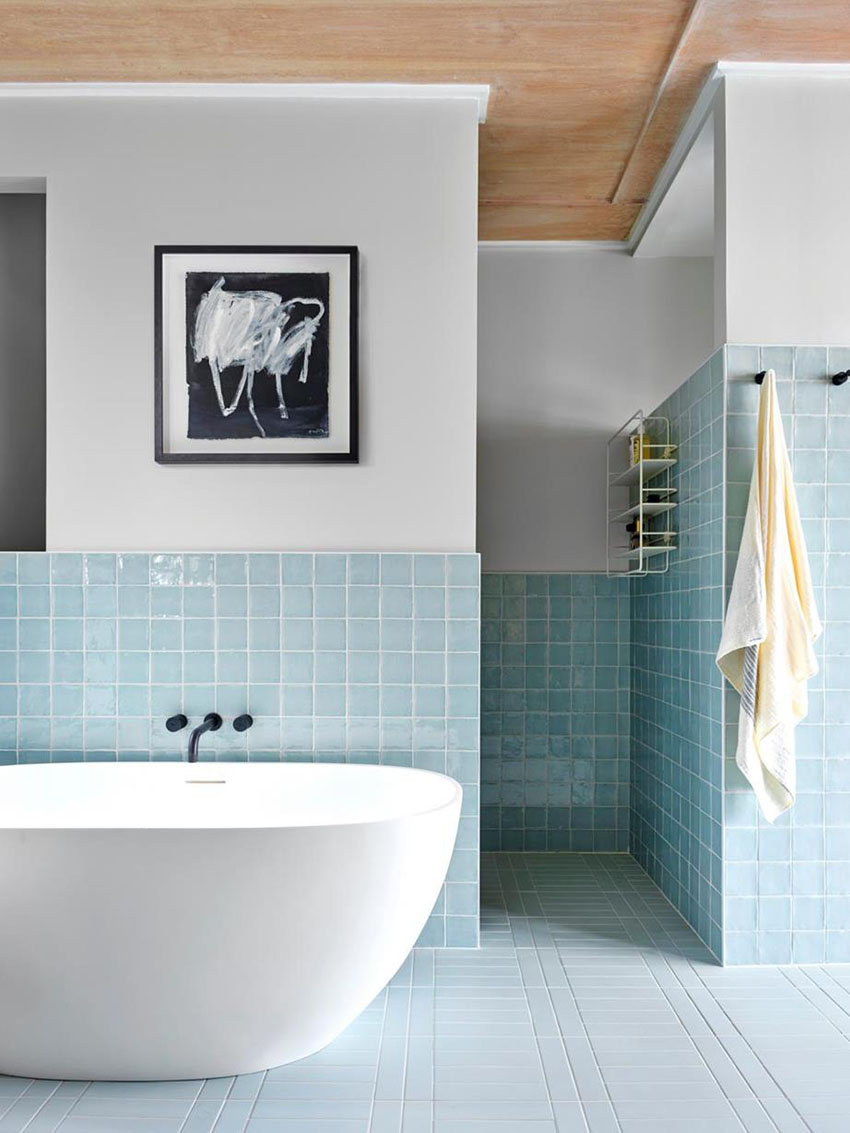 This space not only uses our favourite wood panelling in the powder room, but brings in a rattan vanity which leaves us swooning.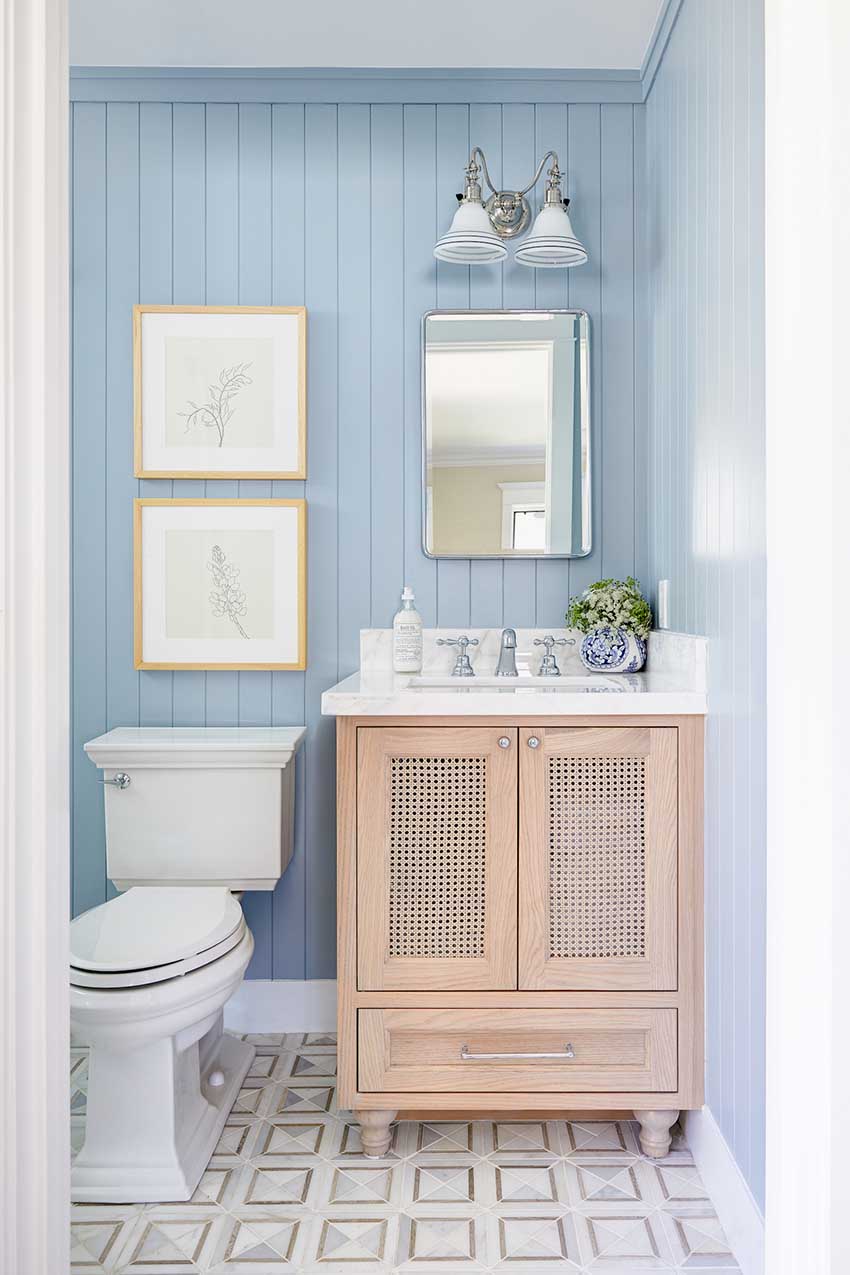 We love the use of this fun, playful wallpaper in a kid's bathroom.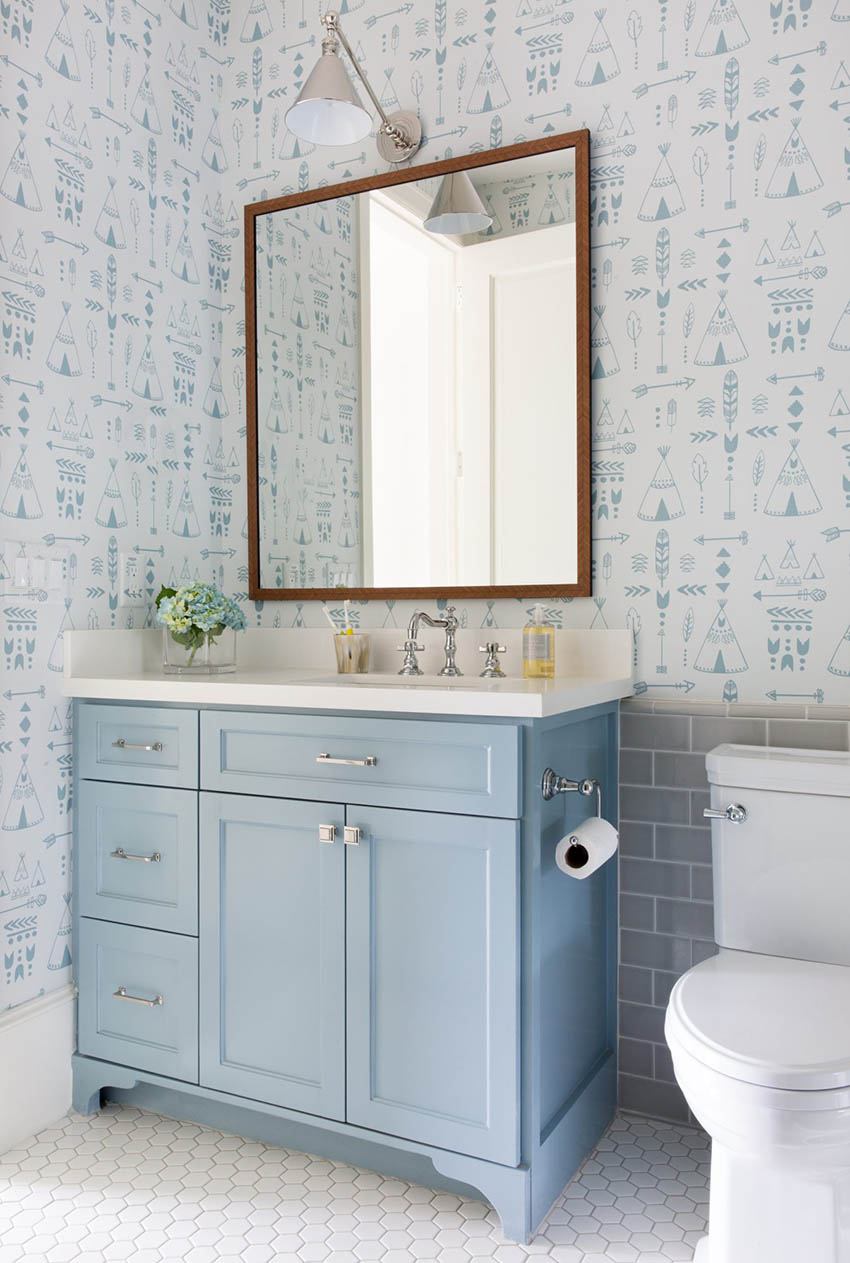 Pale blue used in the kitchen is so beautiful, but to prevent the colour from flat we highly recommend bringing in natural materials to contrast with the colour. Below we see how the brick herringbone floors and wood vaulted ceiling add a textural contrast to the blue units.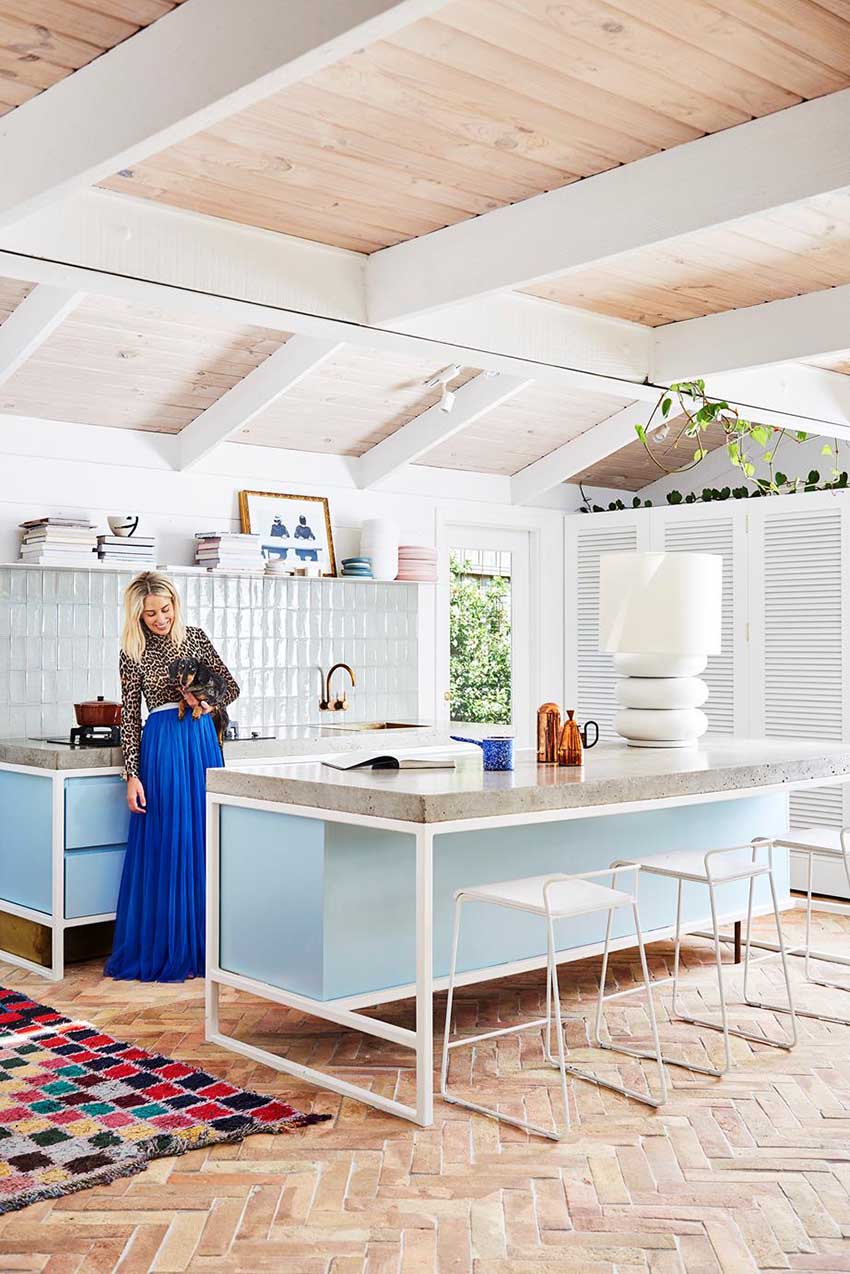 A simple kitchen layout with a timber floating shelf, subway tile backsplash and white countertop is brought to life by the blue colour on the below counter cabinetry. The panelled look on the kitchen cabinets is what elevates the overall style of the space.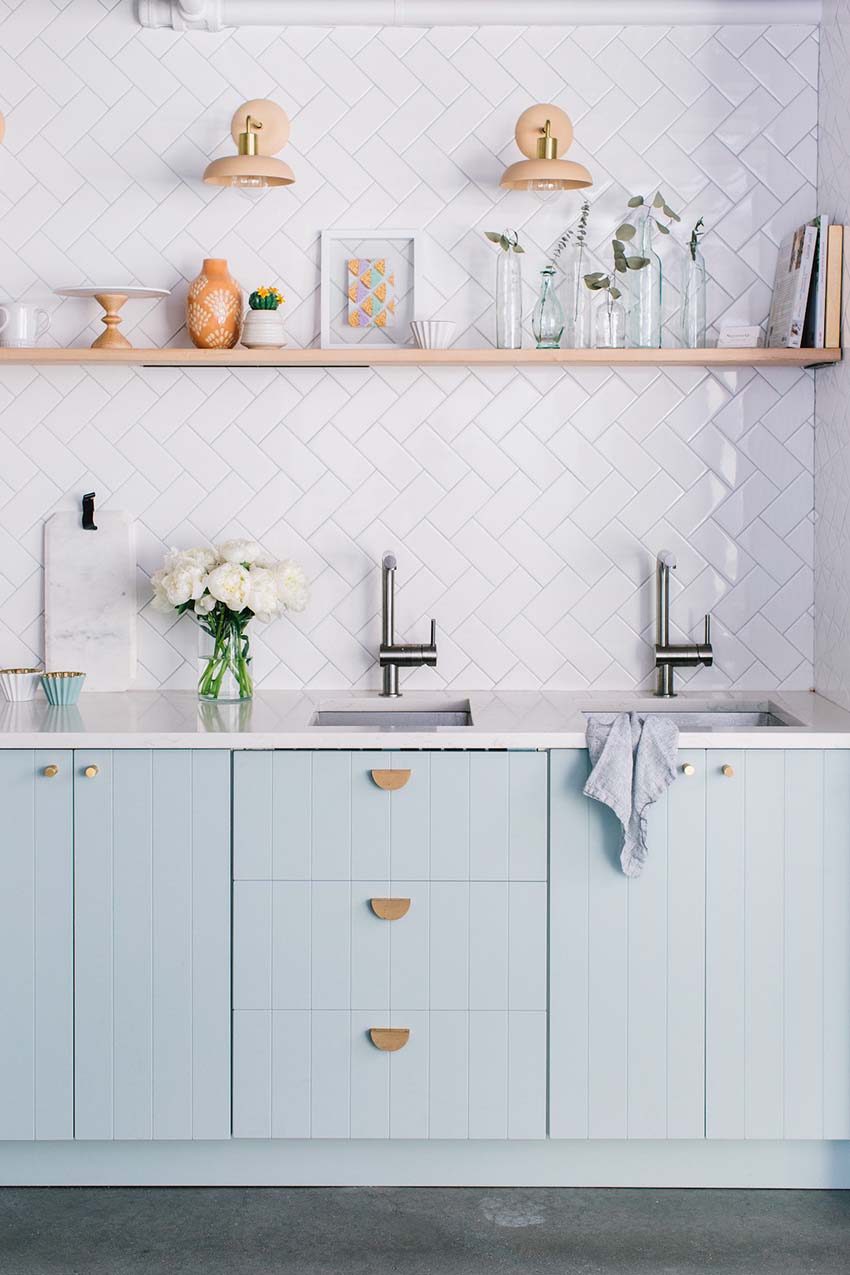 This traditional kitchen would look too plain without the colour running along the back wall of cabinetry. The hue brings in some classic charm and the gold hardware pops against the cooler blue tone.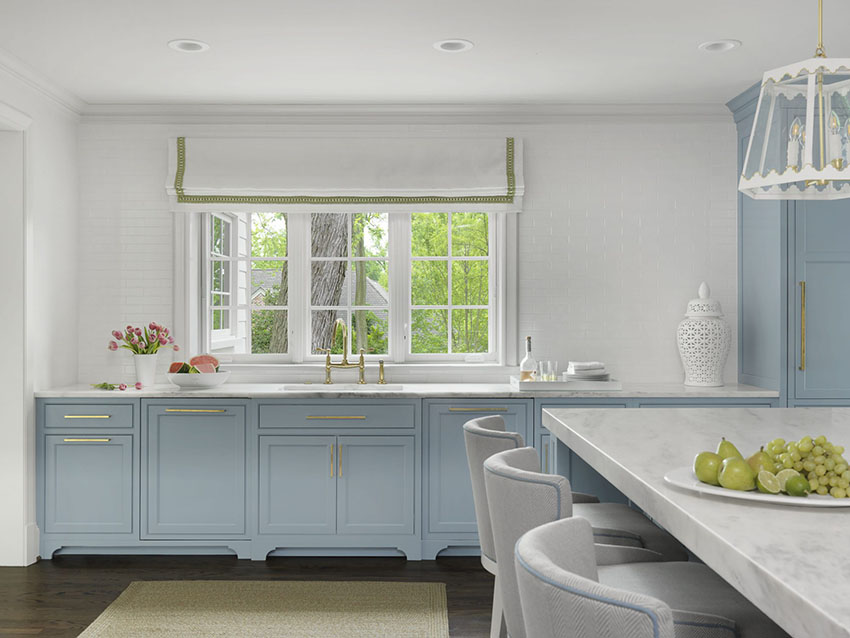 We think using pale blue in living rooms is an art form, as the colour has the potential to look cold and clinical (or even like sad timeshare accommodation) if you're not careful. The key is to use lots of textural elements to add warmth to the setting – think fluffy rugs, linen or textured scatters, and colour contrasts. Natural wood elements are always a must to bring warmth to a space, and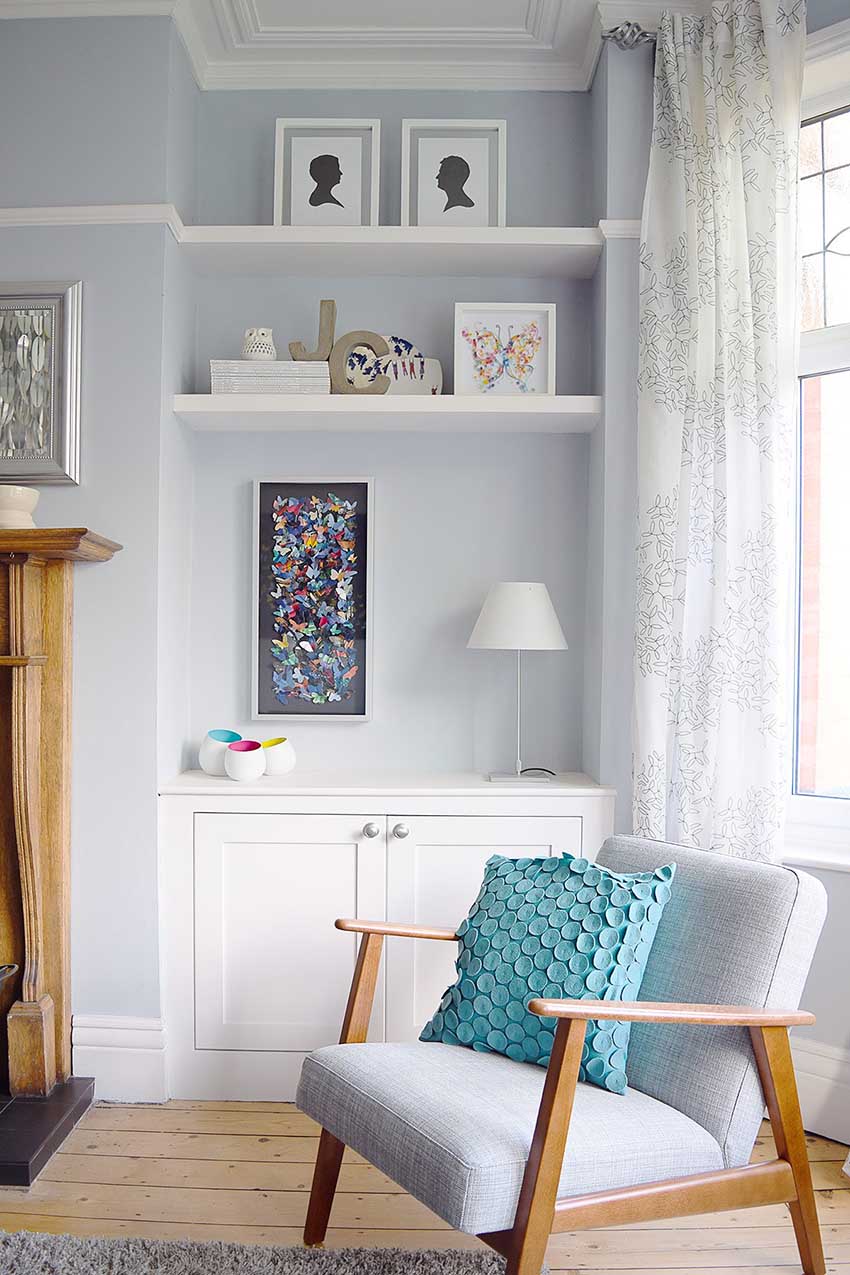 Images 10