We're back at our rental makeover project, and today we're looking at the bedroom / playroom for our clients two little daughters. A few years ago we worked on the bedroom for their eldest daughter and created this space.
Now in their new home we are working on a combined bedroom and playroom for the two girls, ages 3 and 1. We say bedroom and playroom, because at the moment only one of the daughters sleeps in the room, but the plan is that soon both girls will sleep in the room. By day however, it houses all the kids toys and is the central play area for both girls, plus any visitors.
When we discussed the design ideas for the room our client was sure about a few points. Style wise they did not want a neutral, monochromatic room. While this Scandinavian style is very popular for kids rooms, they were after something a little bolder for the space.
It also needed to come across and cosy and inviting – a space where the girls would want to hang out and play – and would also encourage lots of imaginative play where they could easily spend time on their own. Also, let's not forget the clients love of flamingos!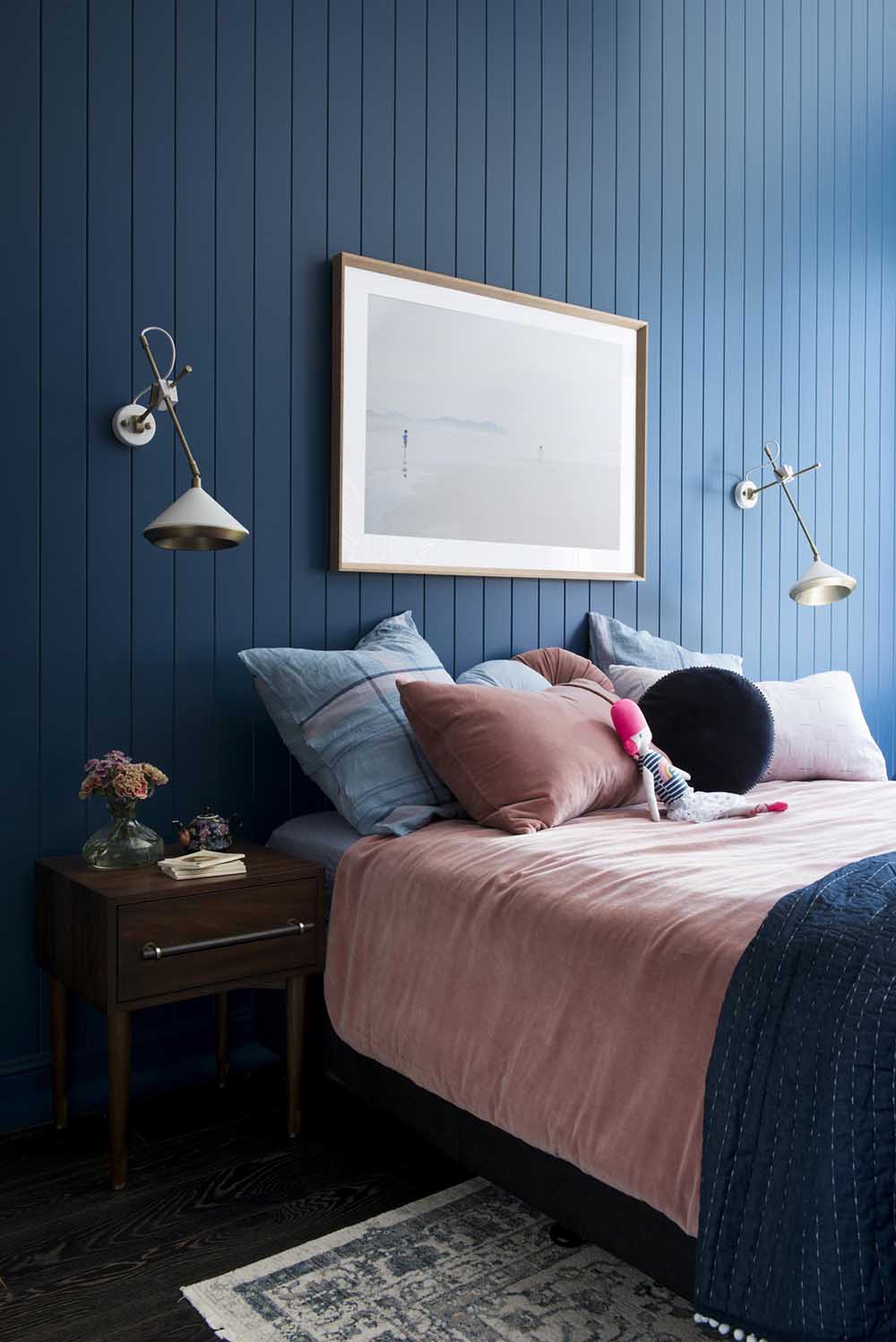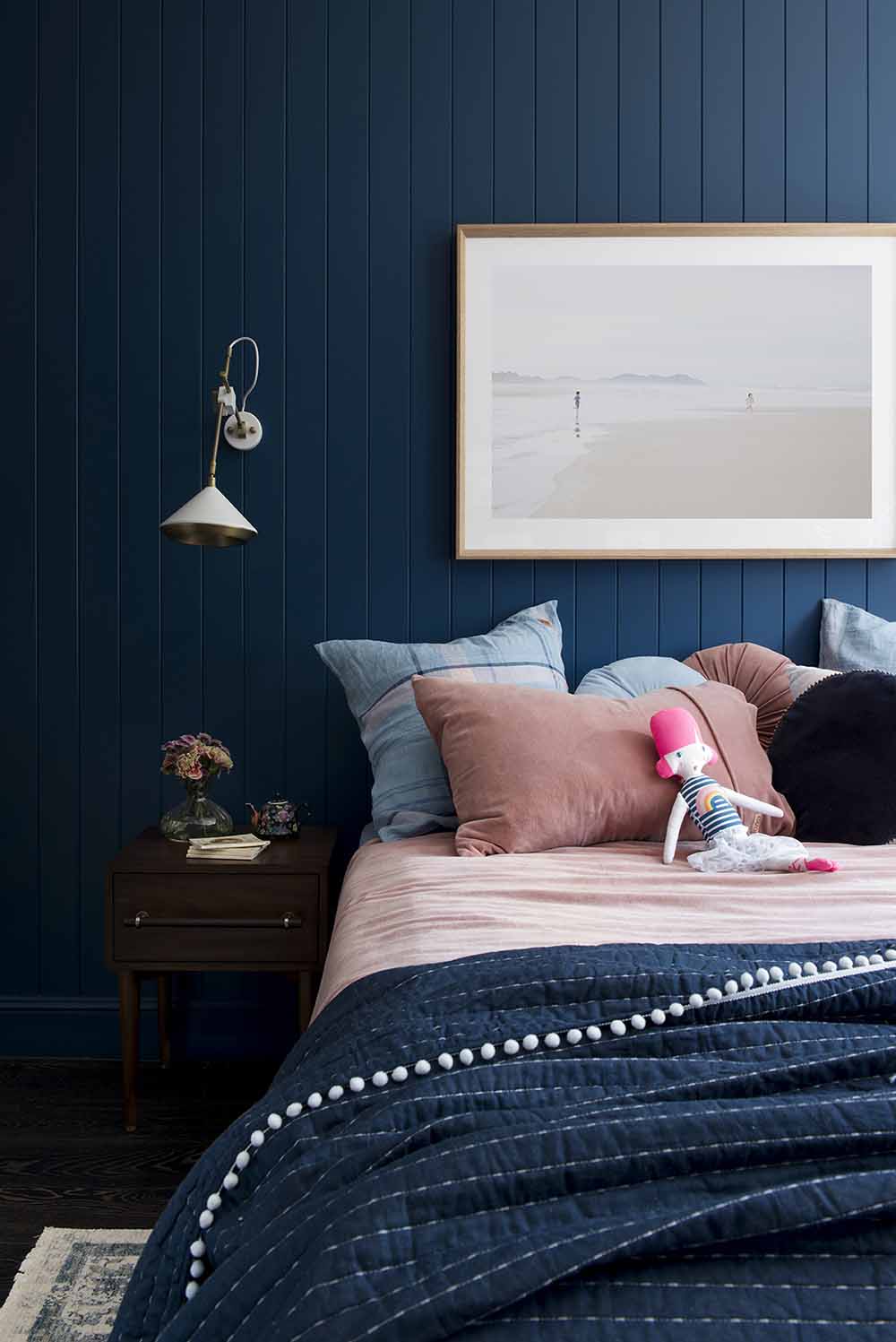 Working with the overall look of the home, which is very modern and has dark charcoal floors, we decided to play on the dark floors and extend the darkness through to the walls of the bedroom. We knew we definitely wanted a fun wallpaper on the walls to contrast with the dark walls and bring in some cheeky playfulness to the room.
Since the client had a lot of furniture pieces already (bed, table and chairs, bookshelf and play kitchen) our goal was to define the look of the space and bring in the finishing touches where needed. The key elements here included a rug to cover as much of the hard floor as possible and some fun seating for reading.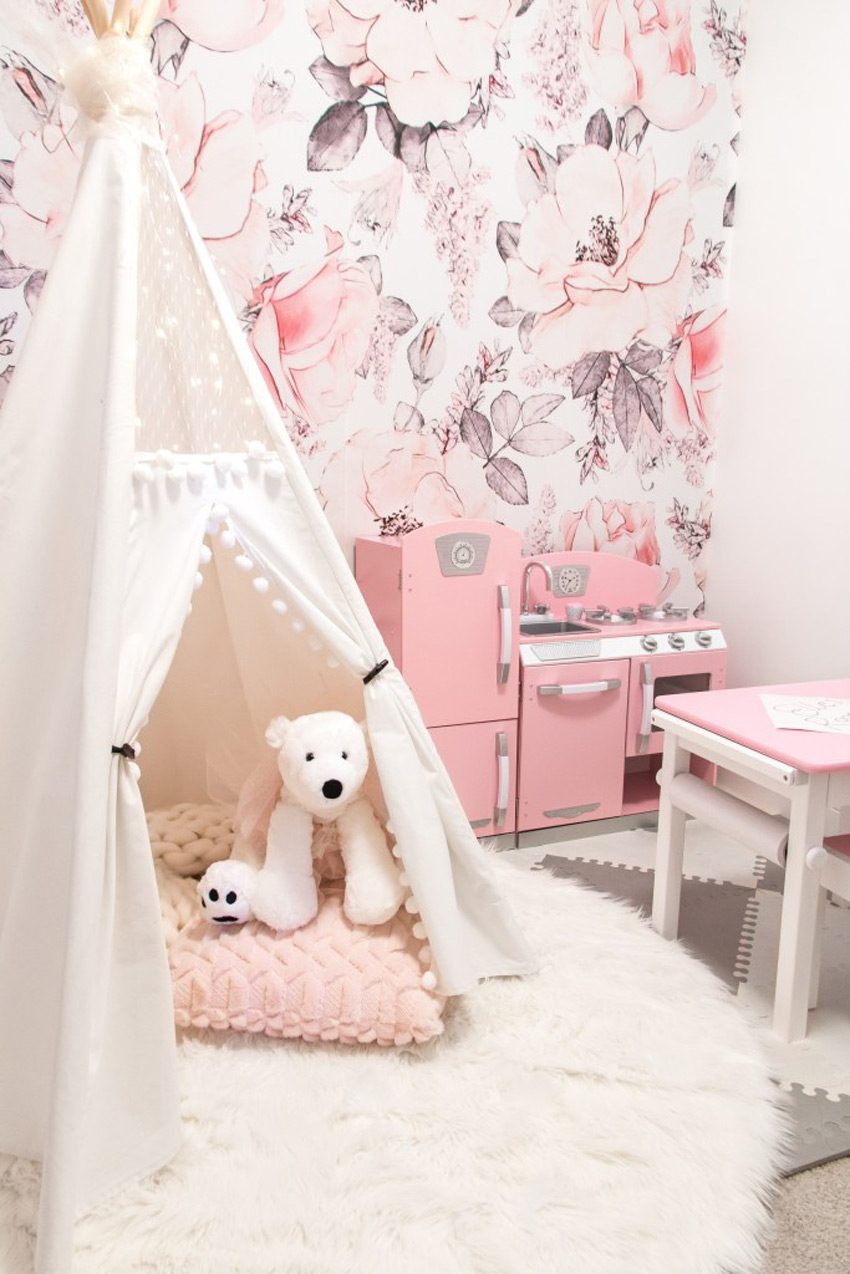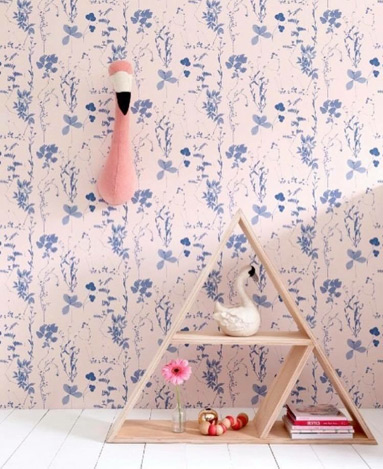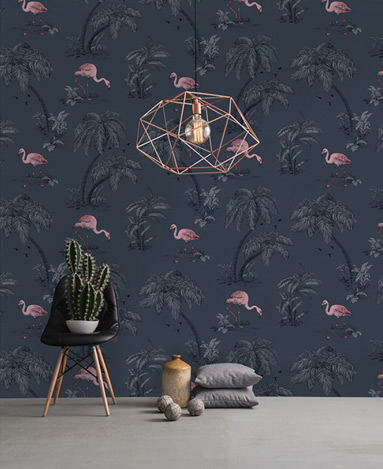 This is the final design concept for the girls bedroom and playroom. To see the full reveal and learn more about all the final pieces chosen, join us back here on the blog on Friday.