Welcome back to House G and the most gorgeous little toddler's bedroom concept we have up our sleeve. Like many things in this house, the design concept has evolved somewhat from where we started.
In the beginning the client had a very clear picture of what she was looking for in this room. Soft, girly and fairly simple. The room is a decent size, being about 4 x 3, and the original plan included a very cute bunk bed design which had us all cooing in delight.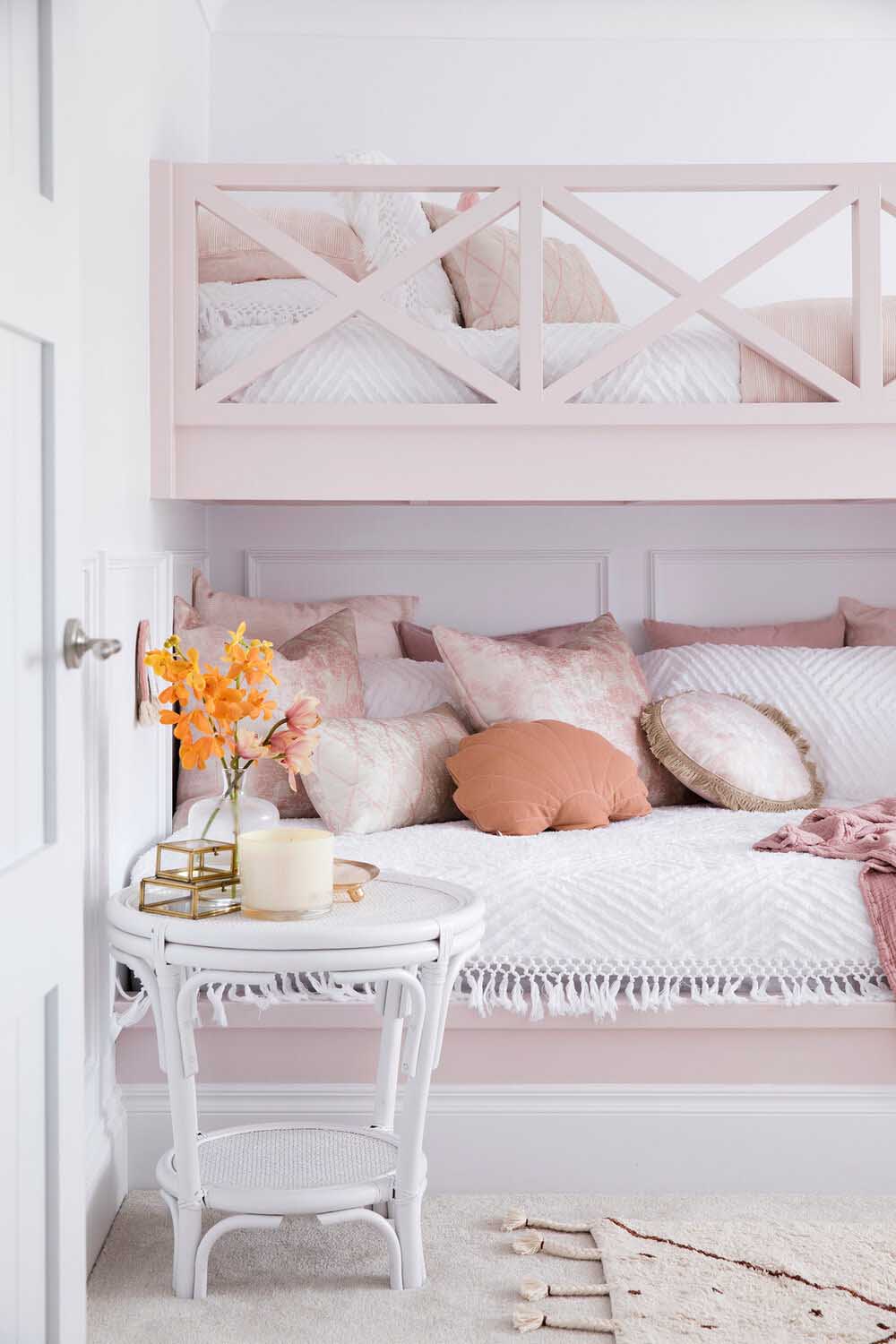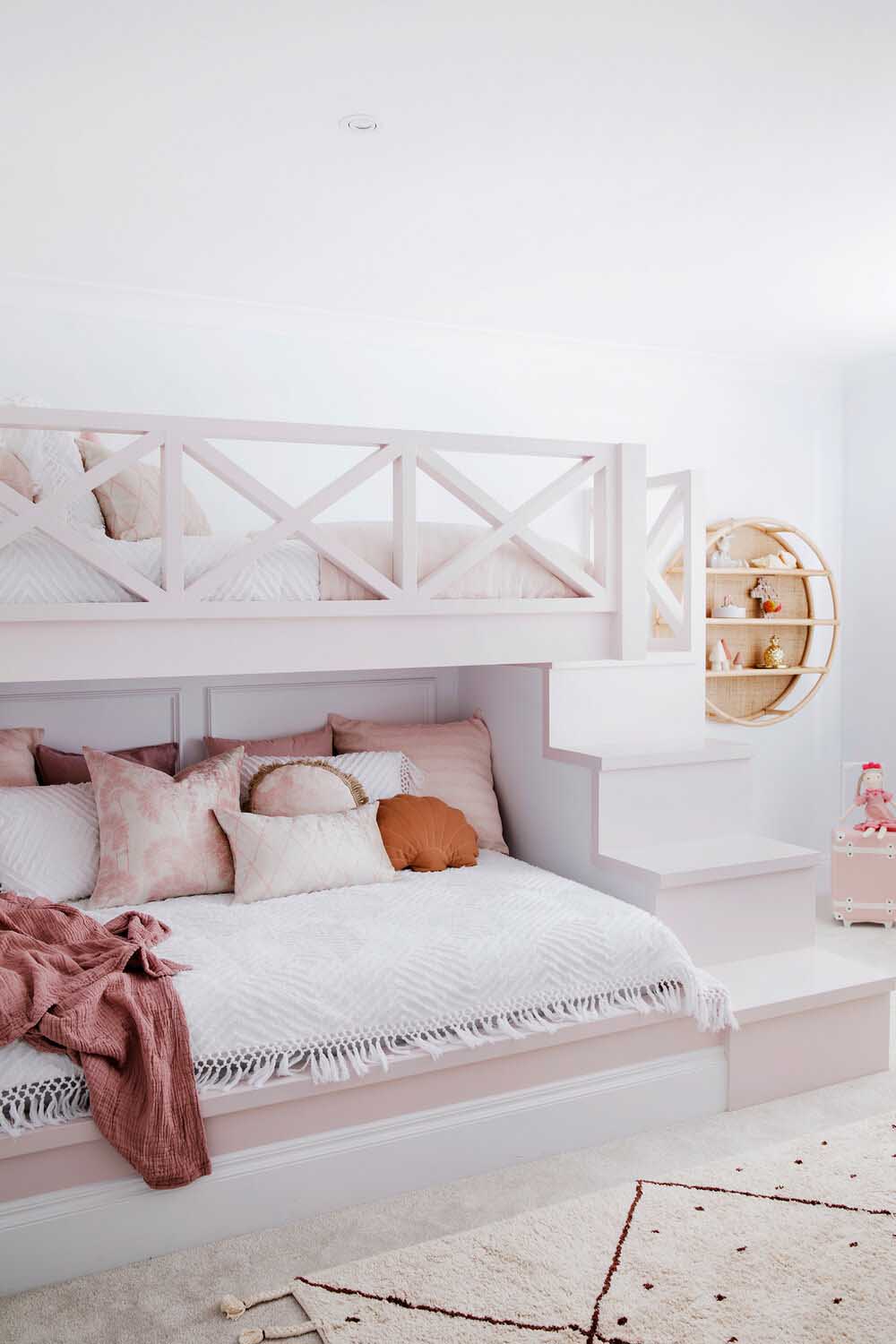 However, like many a renovation project the budget has taken quite a hit thanks to some unexpected landscaping costs. As such our client has had to pivot on priorities and we are relooking at the design for this space.
Often when you've got such a clear picture of what you want a space to look like, it can be difficult to compromise on that style. Our suggestion to our client was to "save" this concept for another time, and lets go with a completely different look and feel for the room, so that they did not feel like they were losing out.
Our new concept works with a combination of a gorgeous floral wallpaper and darker colour palette, bringing a lot of whimsy and plenty of toddler cuteness to the room. The wallpaper will cover the main wall in the room, with the rest of the space painted a dusky blue colour. The ceiling will remain white, to keep the room feeling light and bright, and our favourite finishing touch – a pink bedroom door!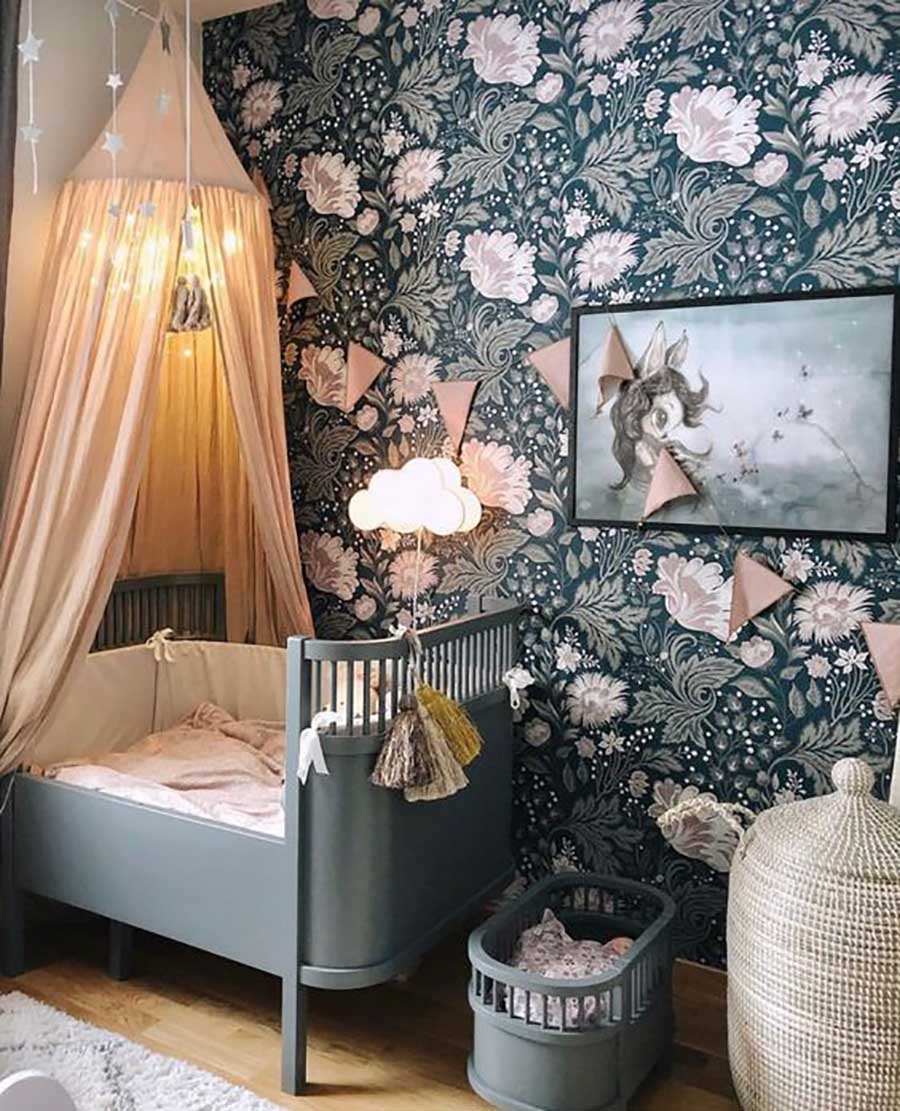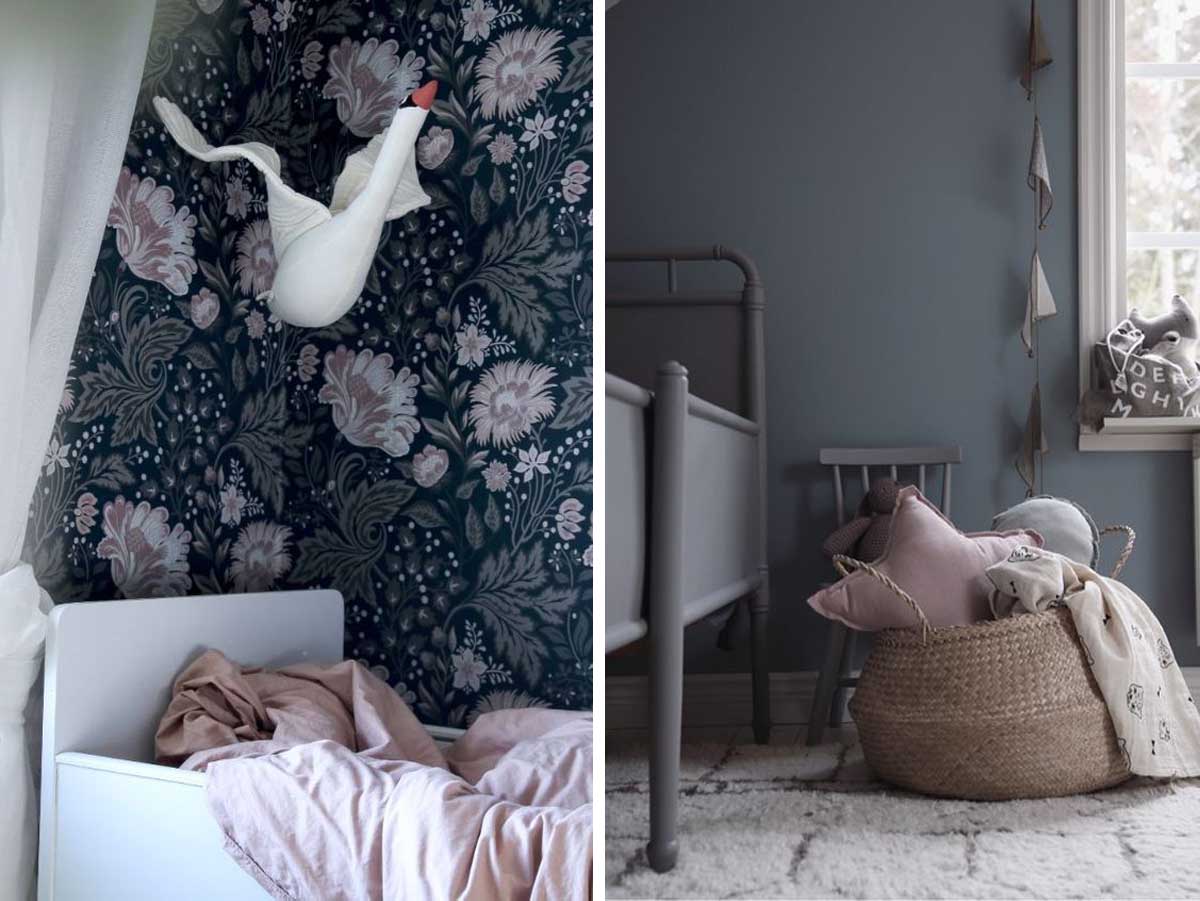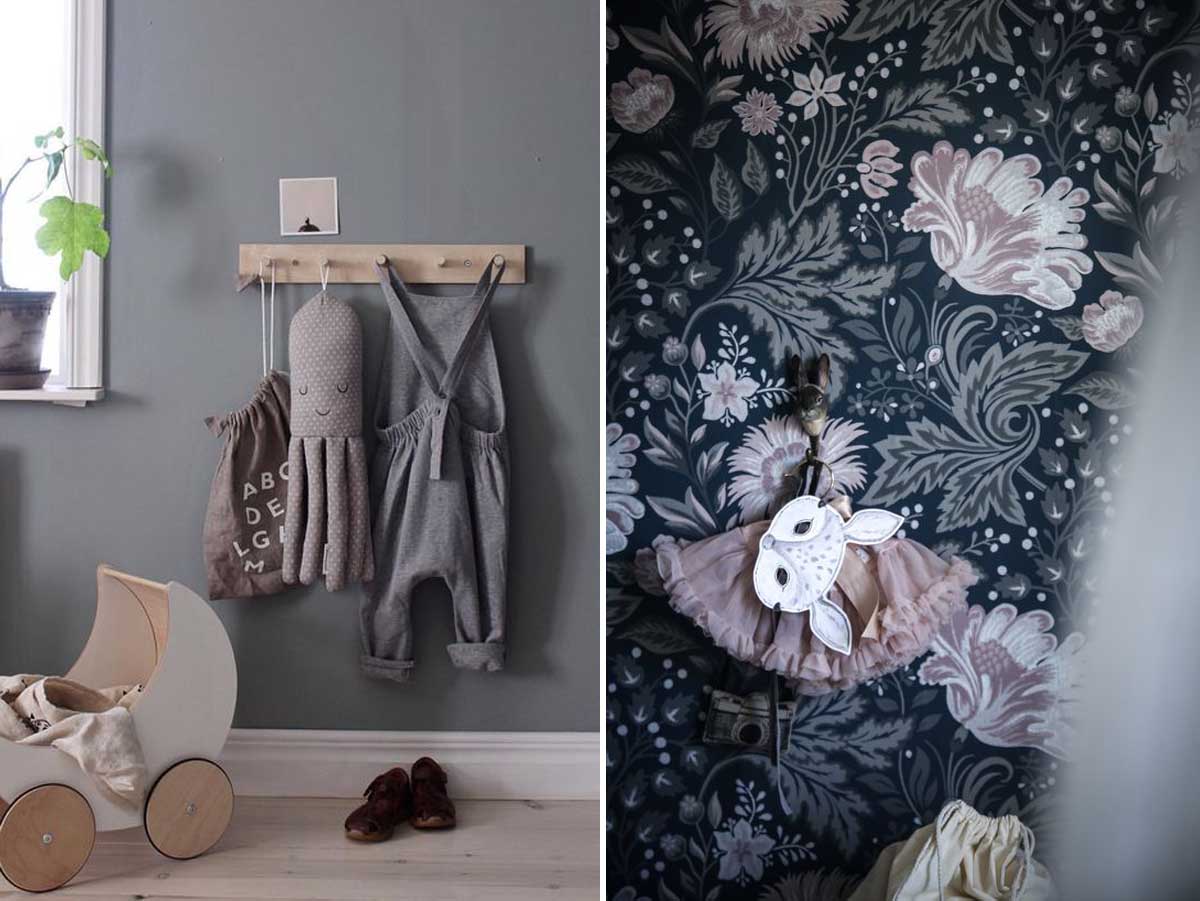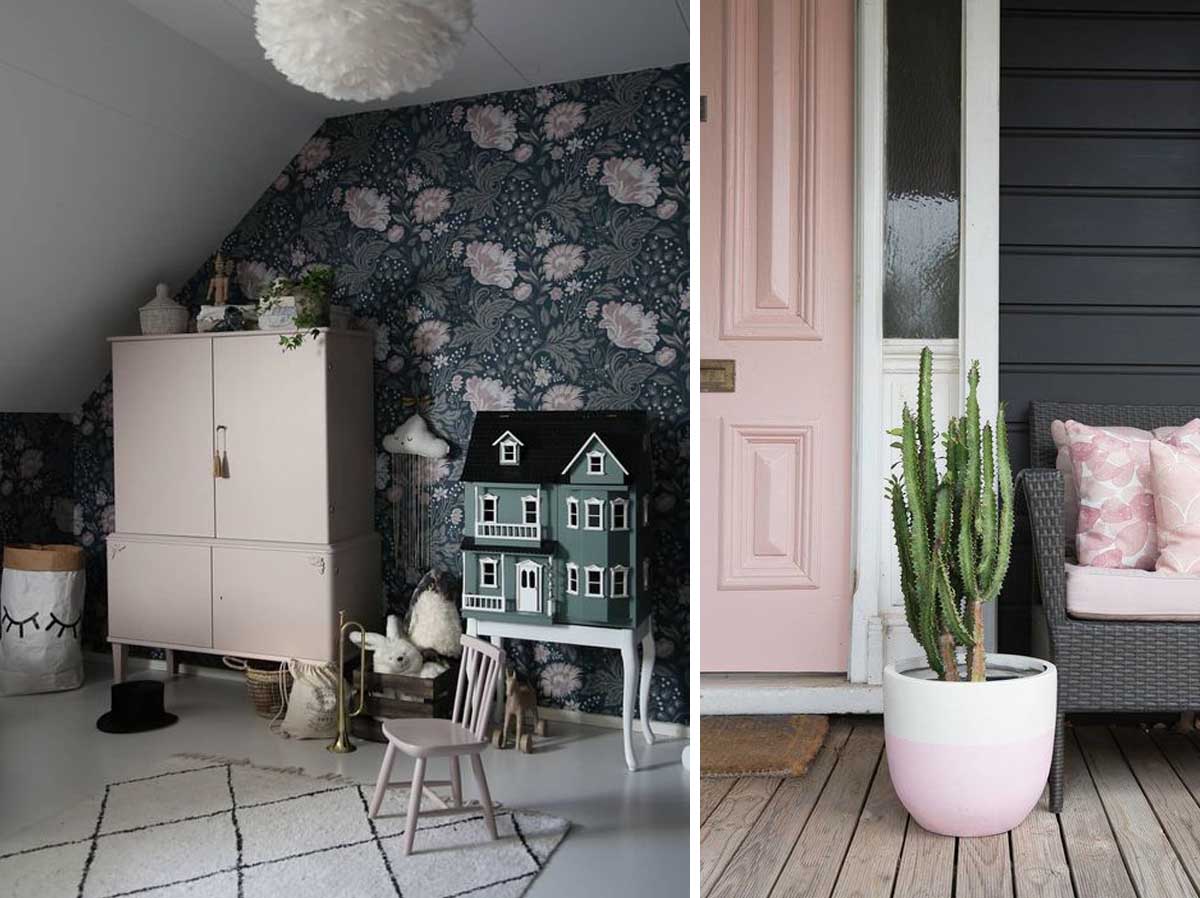 Given that this would be the first "big girl bed" for our little occupant, we suggested that instead of bunks beds we bring a toddler house bed that sits on the floor. The bed frame would be simple, but effective against the wallpaper, and having the bed on the floor makes it easy to climb in and out of – as well as safer against someone falling out.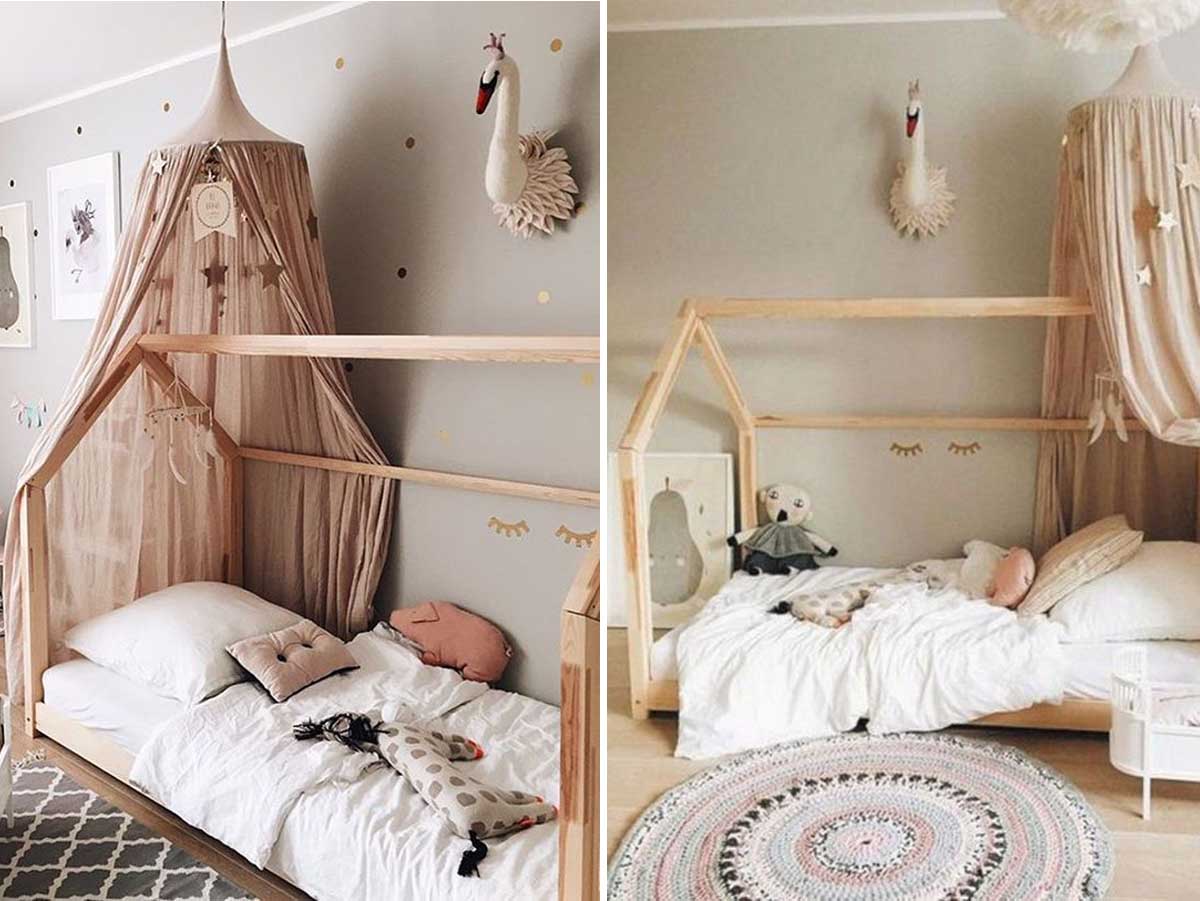 We can't wait to bring this space to life!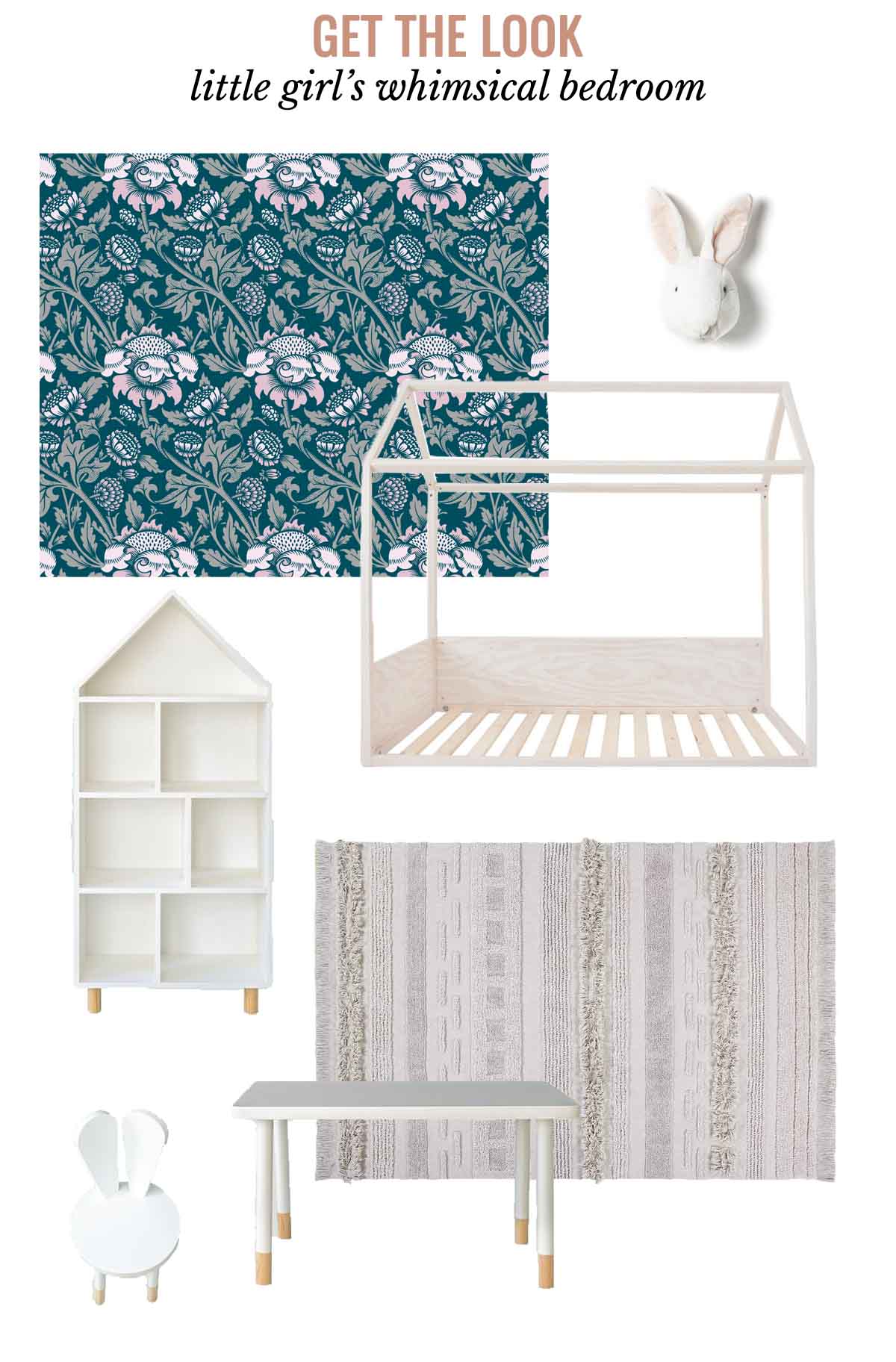 Custom Wallpaper from Cara Saven | Single House Bed from Studio Collection | Bunny Trophy Head from Kids Living | Doll House Book Shelf from Hello Dovetail | Air Rug from CLM Home | Toddler Table from Hello Dovetail | Bunny Chair from Hello Dovetail