So much for my channelling Spring flowers and the change of season today! Even our trip to the West Coast National Park to see the Spring flowers has been given a side trip – to see the snow!
Still, there is nothing quite like an arrangement of beautiful spring flowers to evoke all your senses. Especially the hope and promise of warmer weather and longer days – and gaining a sense of optimism at the changing season ahead.
One also cannot mention spring decor and a spring refresh without talking about flowers! Floral arrangements are one of the most beautiful ways to literally bring the outside in. There is no reason that the garden (or balcony or deck) should be the only area of your home where spring blooms get to thrive.
While some of us only have to step in our gardens to go foraging for a handful of blooms, others will a need a trip to our local florist. Like your interiors, when it comes to creating your perfect floral arrangement, the first step is to find your inspiration.
Today we're sharing blooms and inspiration for all the rooms in your house.
ENTRANCE
While there may be no right way to make an entrance, our preference here is for oversized and bold. An entrance room is the ideal space for a statement installation of blooms.
KITCHEN
In kitchens we love colourful, bountiful, mixed arrangement that are casual and effortless in style, as though only just gathered from the garden. On some level it speaks to the idea of colourful plates and an abundance of food.
LIVING ROOM
An all white arrangement of blooms mixed with greens is our favourite living room style. Simple, sophisticated and stunning!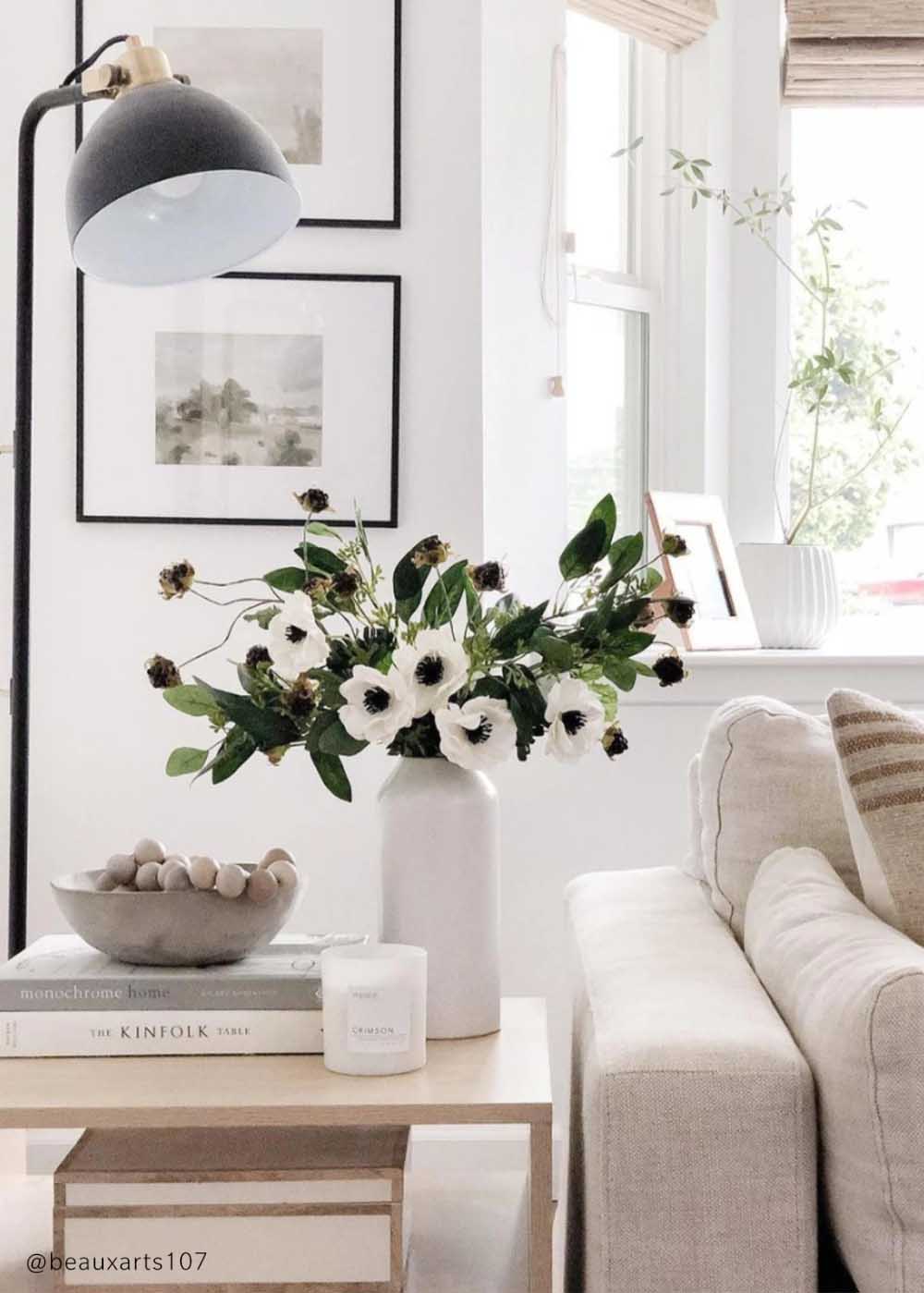 Image Source
BATHROOM
To create the spa like bathroom sanctuary, greenery in all shapes and forms is a sure fire way to go.
BEDROOM
With surface space typically at a premium in the bedroom, and given we use this space for the ultimate relaxation of sleep, we love a small cluster bouquet tightly bunched into a clear vase, or even a single stem.