When I was growing up, girls had pink bedrooms and boys had blue bedrooms. And we loved it like that! These days if you mention your daughter's room is pink or your son's room is blue, you're almost considered passé. We don't agree. Just like any space, if thoughtfully and purposefully designed you can make the colour scheme work for you.
So we went shopping at H&M Home and created this blue inspired little boy's room.
INSPIRATION
The more we pinned and researched and pinned some more, the more we loved the dark smokey blues and dark teal influences, with bright blue accessories for added interest.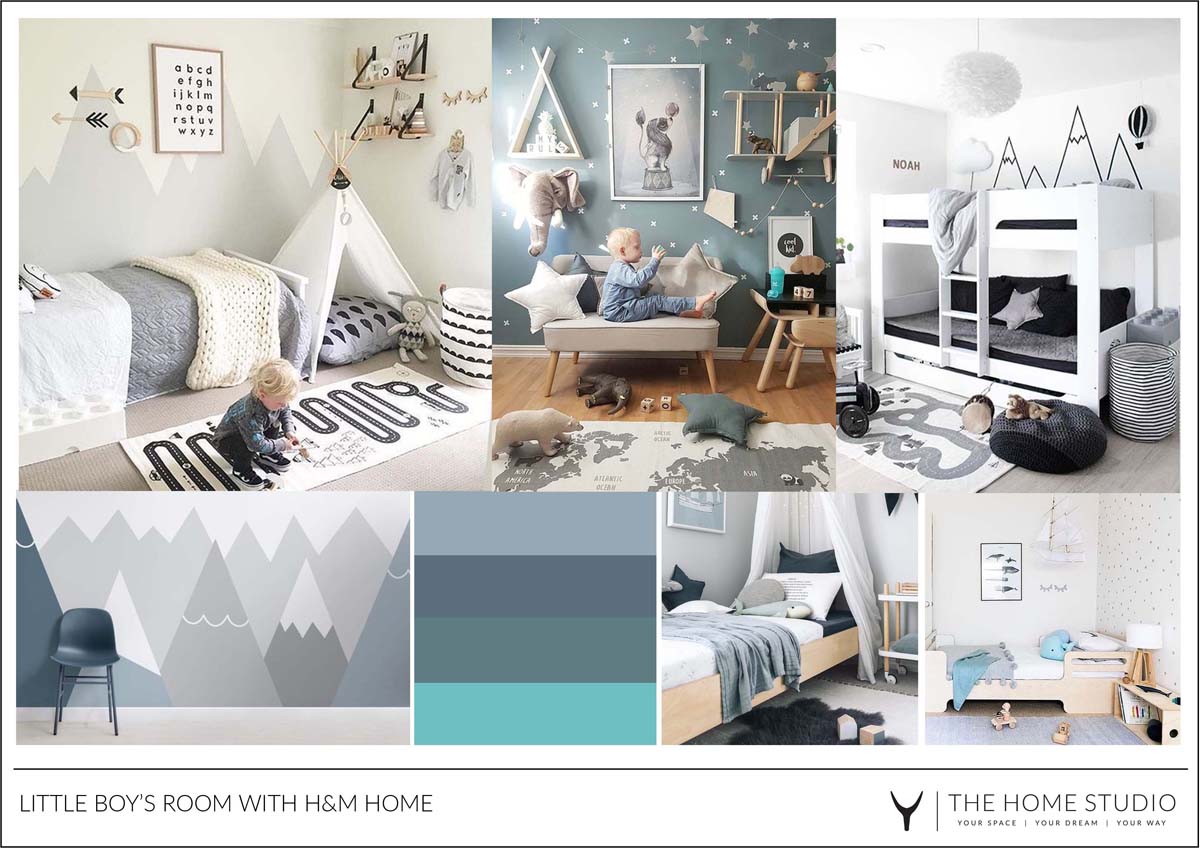 In the end we chose a selection of light grey bedding, accented with pops of bright blue found in the scatter cushions and the floor rug. Speaking of – we LOVE the rug! What little boy doesn't want to take his cars for a ride through the countryside and mountains? Simplistic in design, a great size for a bedroom floor, and neutral enough to work in practically any space, but also with enough personality so it's not boring. That rug is a top find!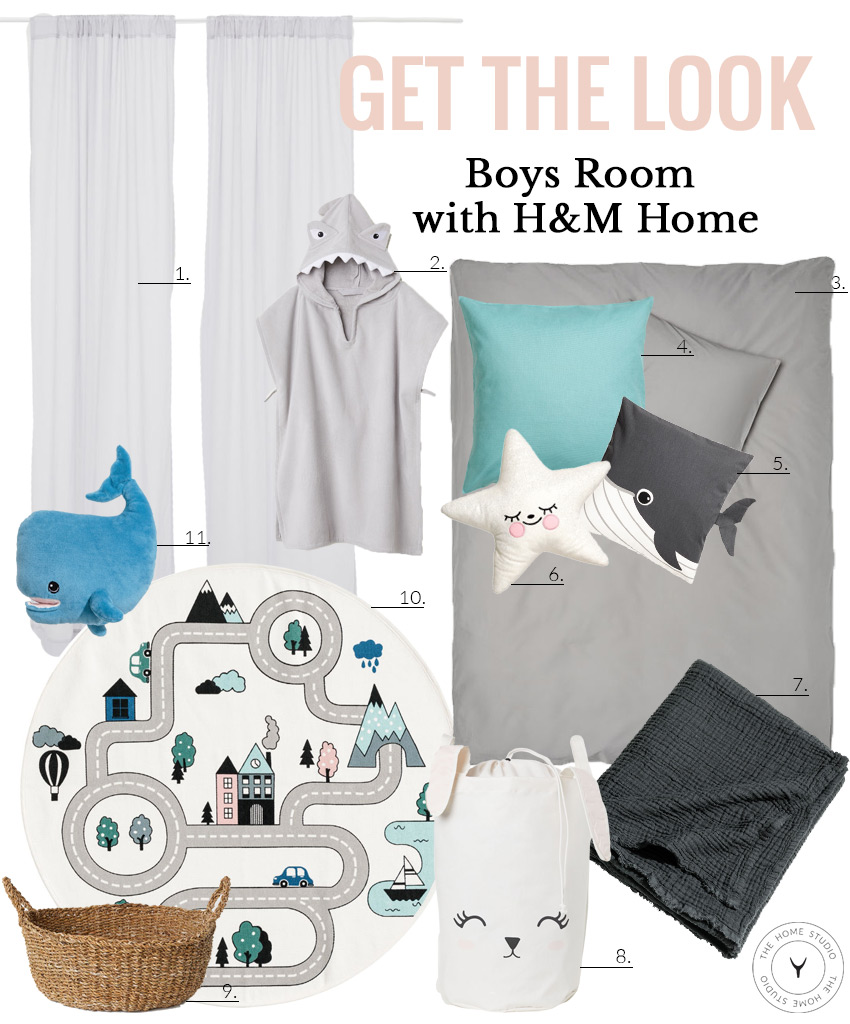 1. Curtains | 2. Hooded Towel | 3. Cotton Duvet Cover Set, Grey | 4. Cotton Canvas Cushion Cover, Light Turquoise | 5. Whale Cushion Cover | 6. Velour Star Cushion | 7. Crinkle Cotton Blanket, Grey | 8. Printed Storage Basket | 9. Braided Storage Basket | 10. Round Printed Cotton Rug | 11. Whale Soft Toy
We hope you love the look as much as we do. Leave us your feedback in the comments below…