Two weeks ago in this post, we talked about decorating your rental home. When we moved back to South Africa earlier this year and into our current rental, I was faced with lots of freshly painted walls in colours that are just not to my liking.
Specifically Sofi's room! The powerful lavender palette and matching paisley blind are way too early 80's for me. Now usually the paintbrush and white paint would be out in a flash to bring things back to neutral, however knowing our exit date here I've resisted and have had to make the best of the situation in this instance. Here we see the empty room when we moved in…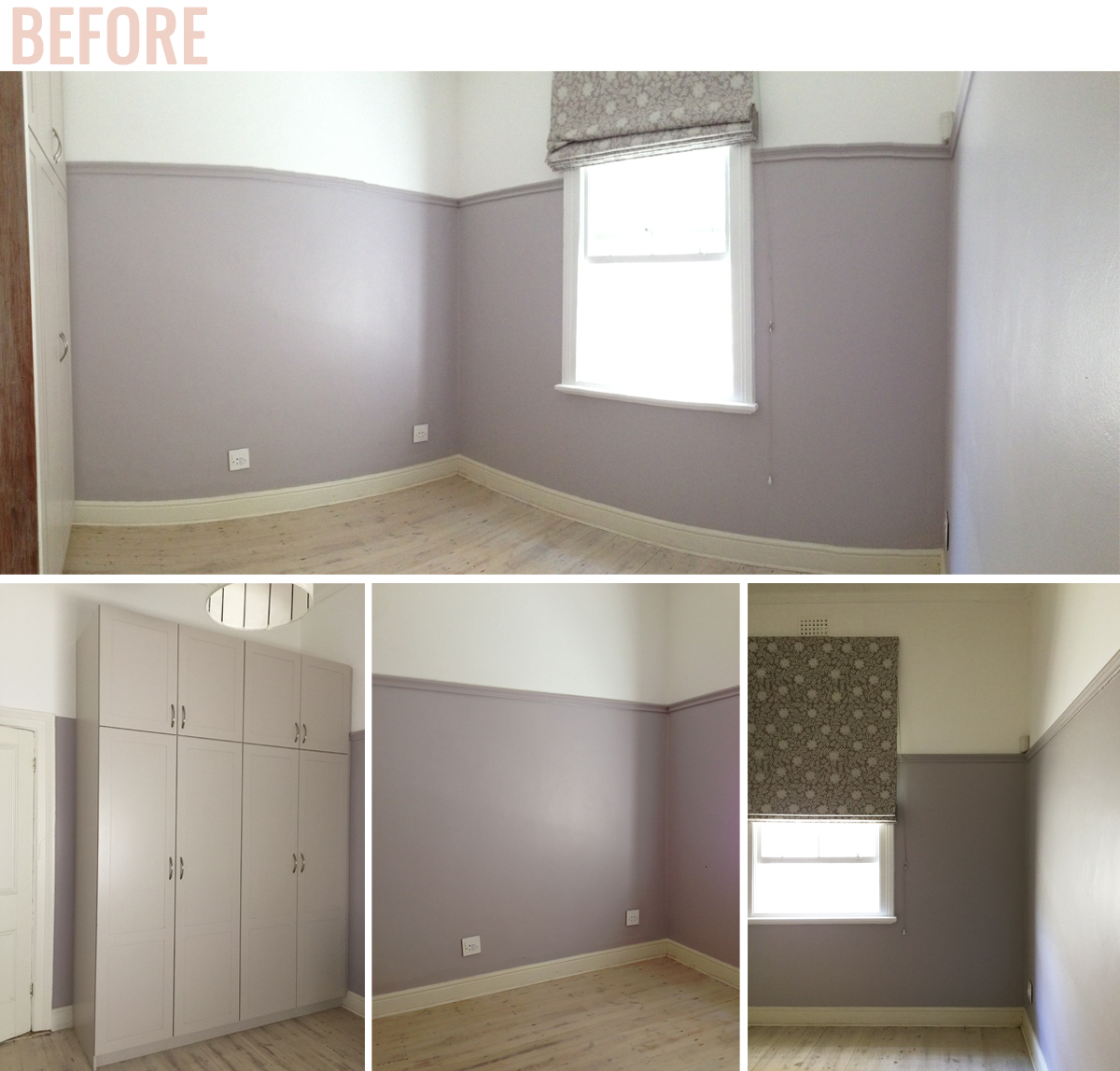 So not horrendous (I guess), and a very basic space to work with.
With this type of setting your best bet is to accessorise with large pieces in your preferred colour tones to offset (distract from) the dominant colour. For Sofi's room the plan was to bring in lots of whites and creams to take away from the pink, as well as using wood and wicker accents to add more texture and warmth to the space. I also wanted to add in elements of black and/or grey to create a more modern, timeless feeling.
These inspiration images got the ideas ball rolling…
This is the final concept board we put together. Clearly a girl's room with all the pink, but designed with carefully thought out pieces and minimal without being bare.
From the floor plan you can see it's a fairly small room and dictates where you can put the crib – a key piece of furniture in an infants room! Opposite the bedroom door is a no go, central and under the window wouldn't be ideal either, so the most logical spot is in the far corner from the door. The really good thing about this room is the crazy amount of cupboard storage, ruling out the need for additional furniture items like chest of drawers.
As Sofi spends most of her time playing on the floor, the room needs to accommodate this as much as possible. Games, books, teddies – these all need to be easily accessible to a toddler. A teepee is clearly a must – because what self respecting toddler doesn't have a teepee these days? This is the final room layout….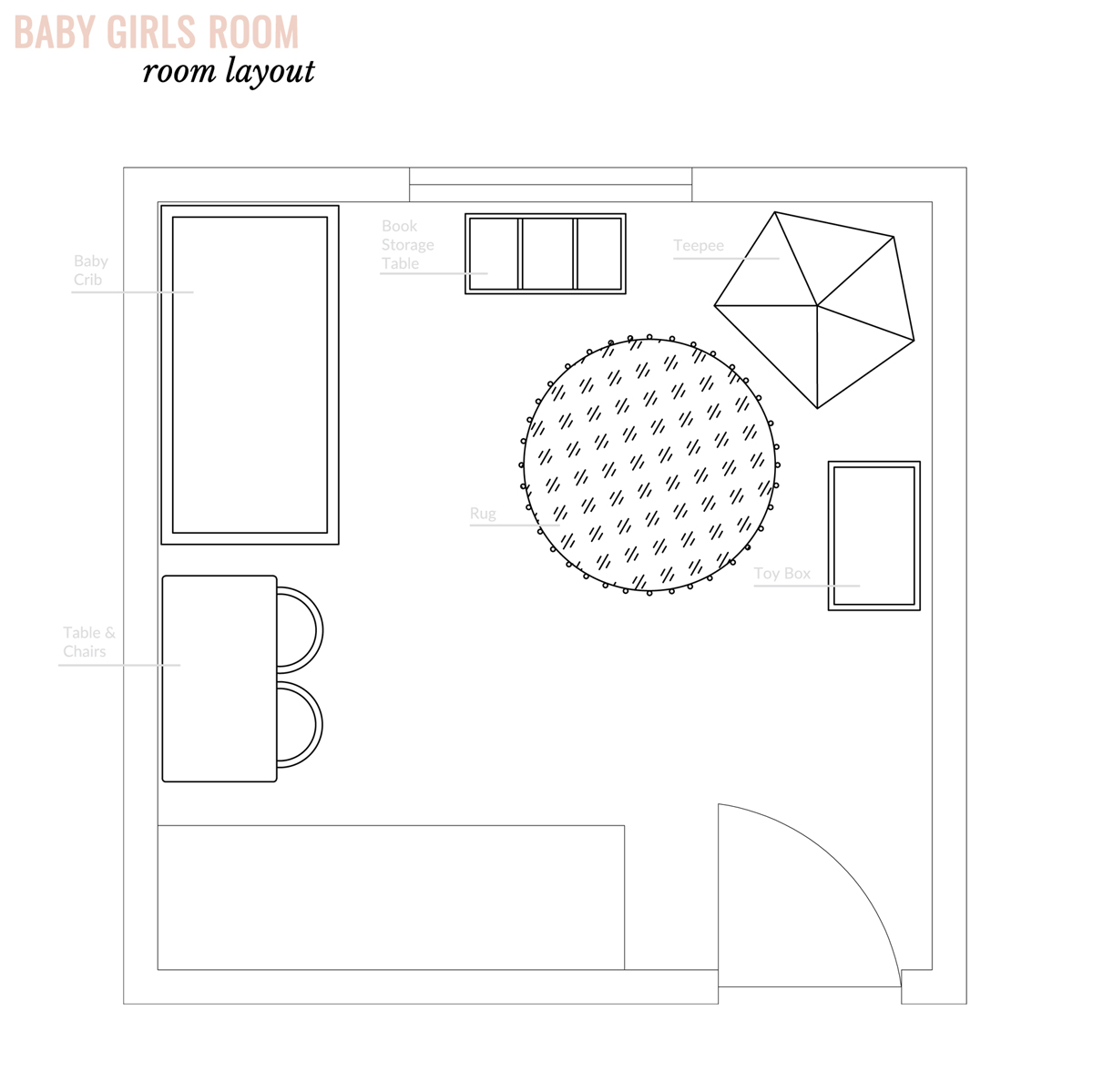 So now we have the the inspiration board and colour story, as well as the floor plan for the space. Watch this space for the finished room reveal.
SaveSave
SaveSaveSaveSaveSaveSaveSaveSave
SaveSaveSaveSave
SaveSaveSaveSaveSaveSave
SaveSave
SaveSaveSaveSave
SaveSave
SaveSave