Happy hump day. And what better way to have a mid week pick me up than inspiration from these bathroom reveal pictures from our AirBnB apartment renovation.
Just a reminder… this is where we started.
before // KIDS BATHROOM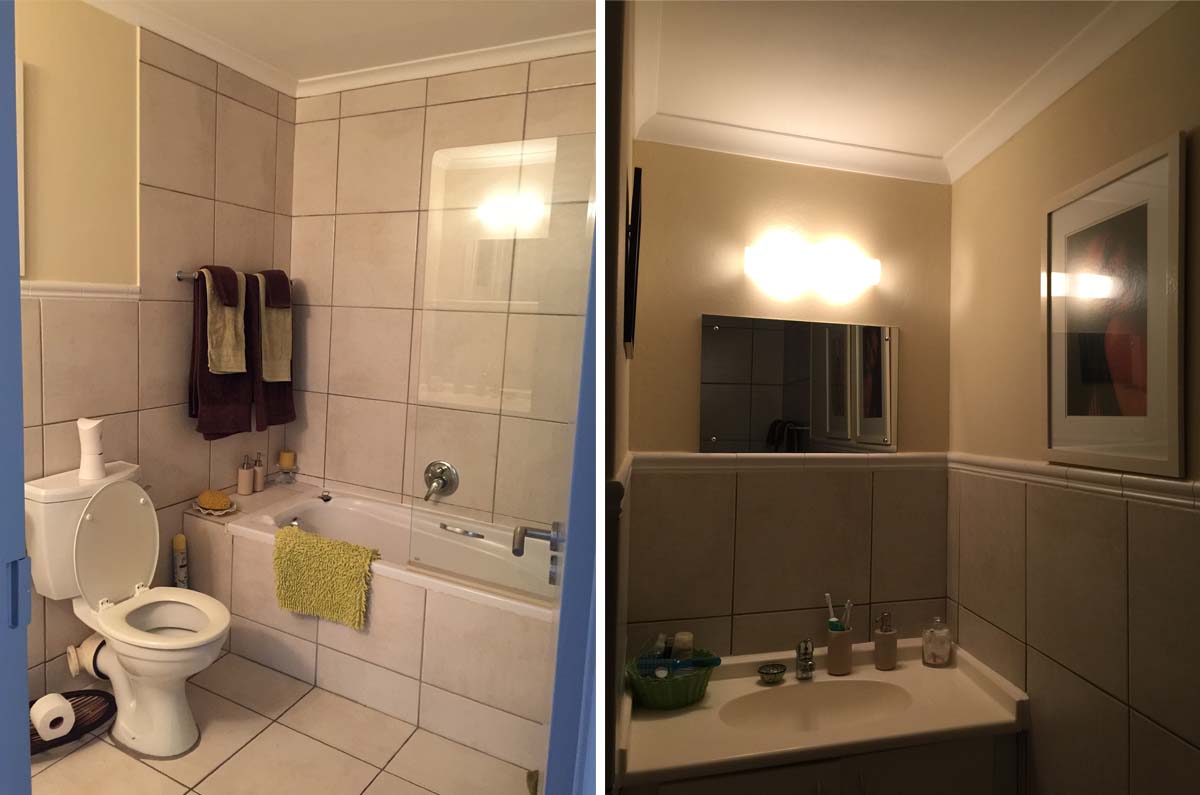 in progress // KIDS BATHOOM
Here we are with the shower bath gone and repositioning the toilet to be on the back wall of the room.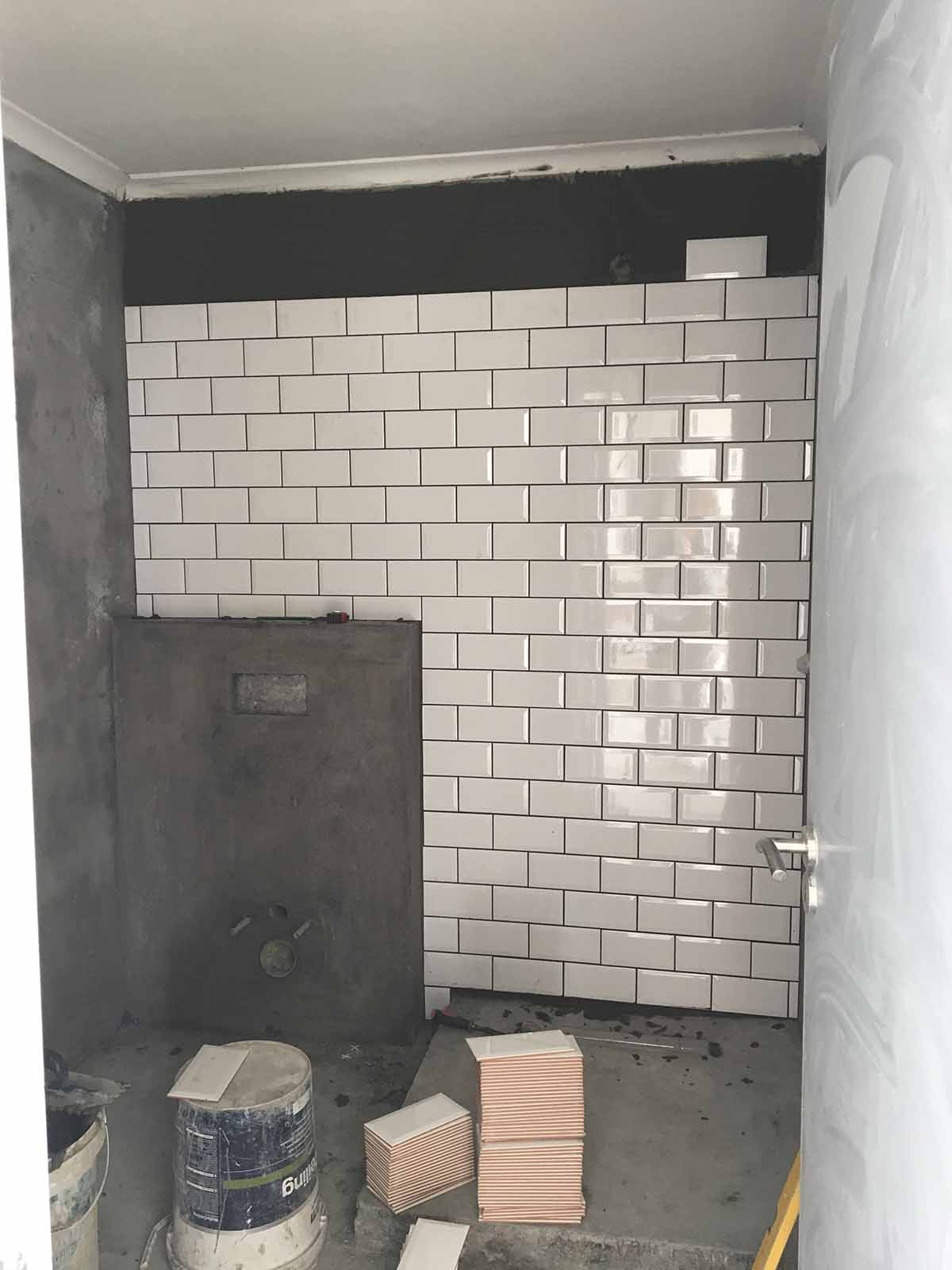 after // KIDS BATHROOM
What a beauty! As you can see we used the horizontal staggered subway tile pattern on the walls. For added interest we chose a bevelled edge tile with a gloss finish, which we felt was necessary to add extra brightness to what could otherwise be a very dark bathroom.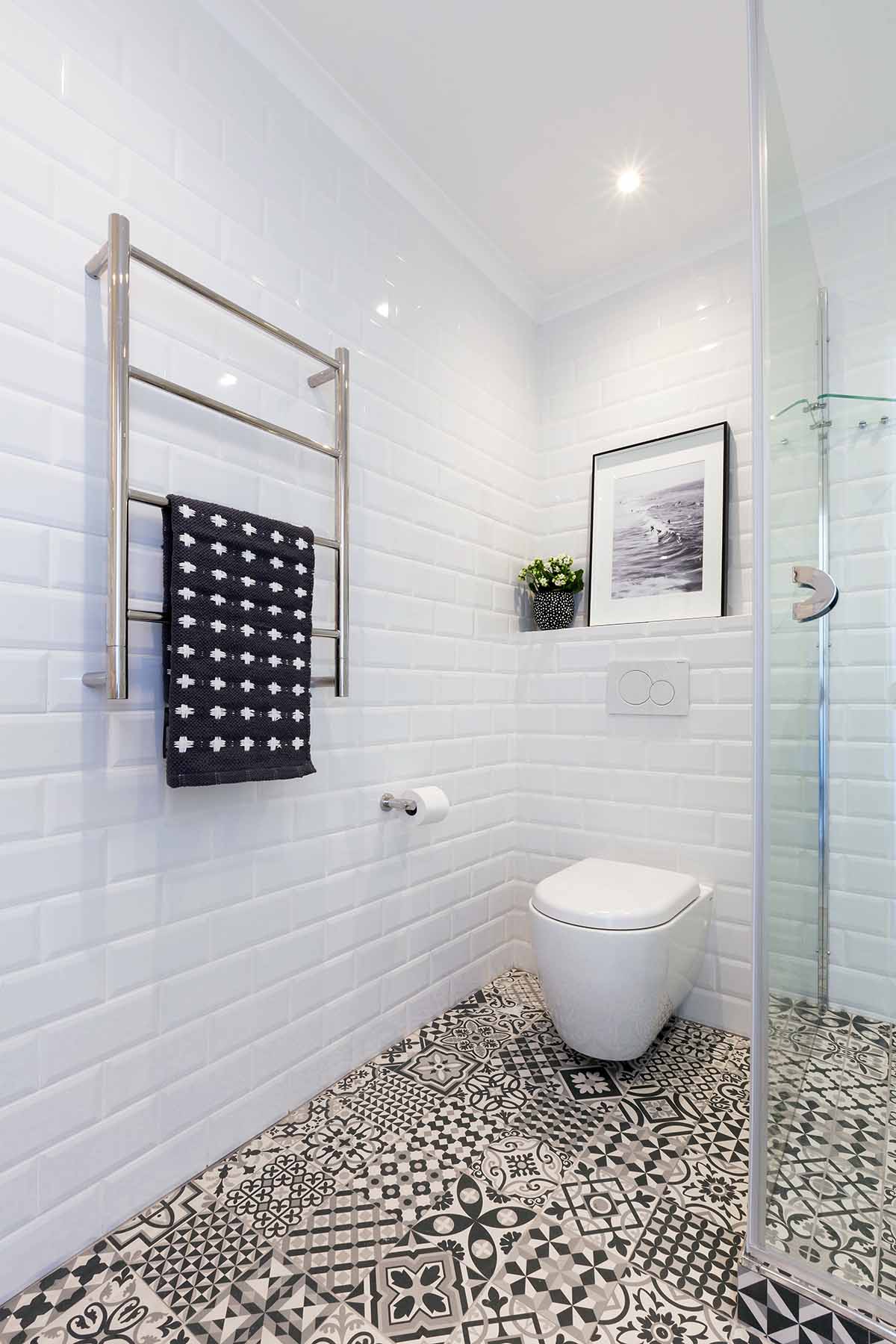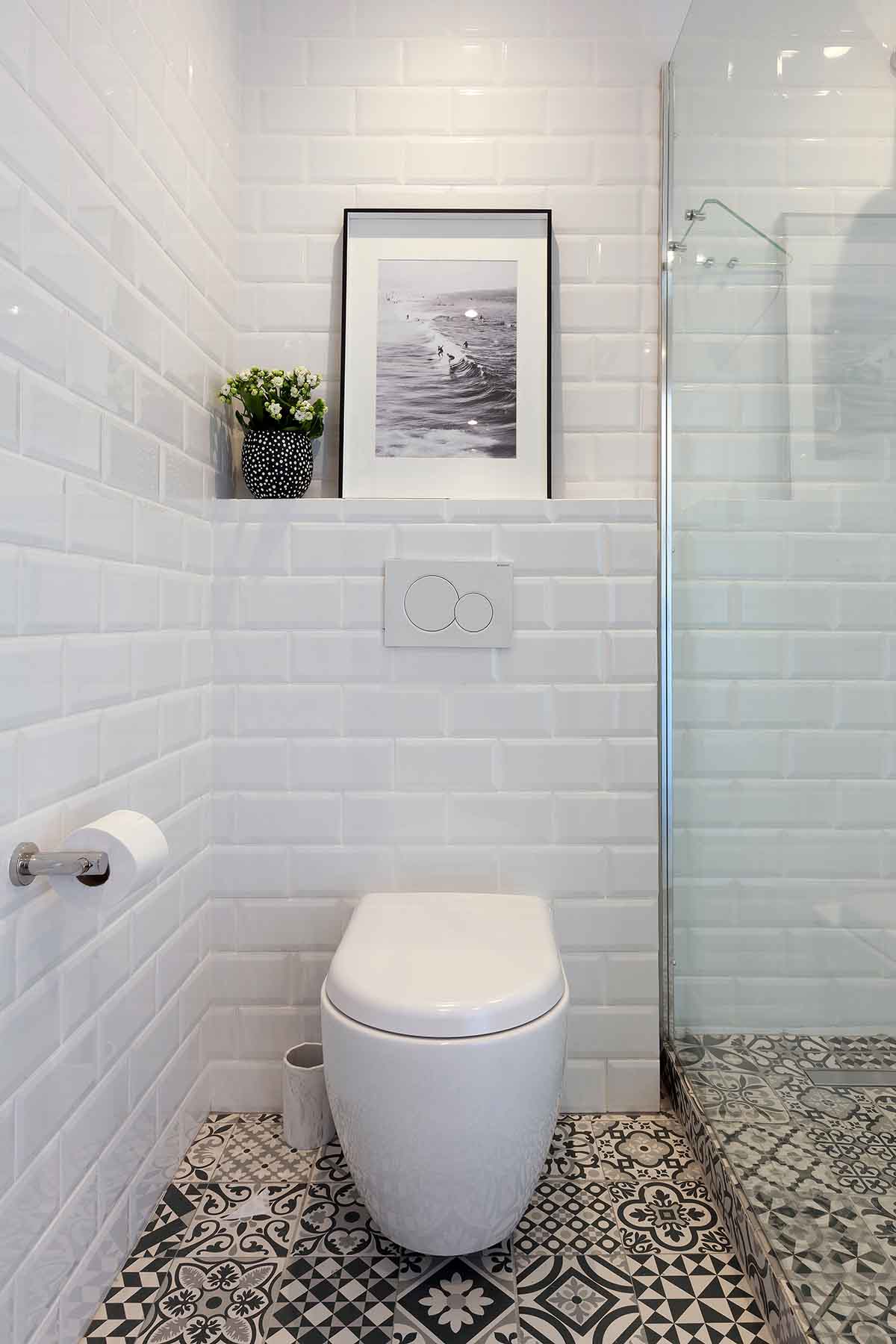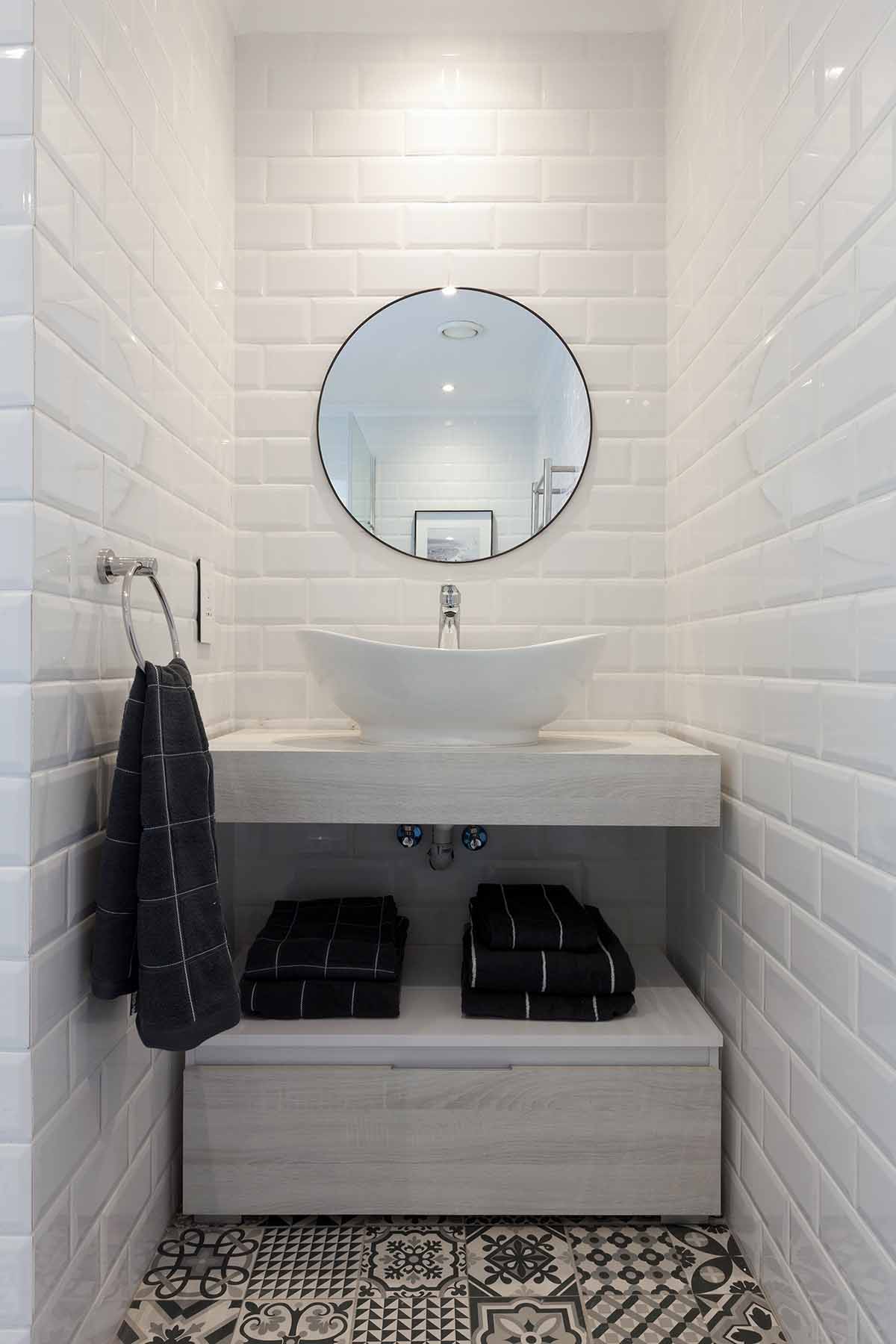 We wanted the vanity to provide an open ledge where we could stack towels for guests, and also to provide additional surface for guests to place their toiletry bags, clothing etc when using the bathroom.
However our favourite finish in the bathroom has to be the flooring. While firmly sticking to our monochrome colour palette, the tiling adds playful interest to the room with its geometric shaped patterns and black and white colour tones.
get the look // KIDS BATHROOM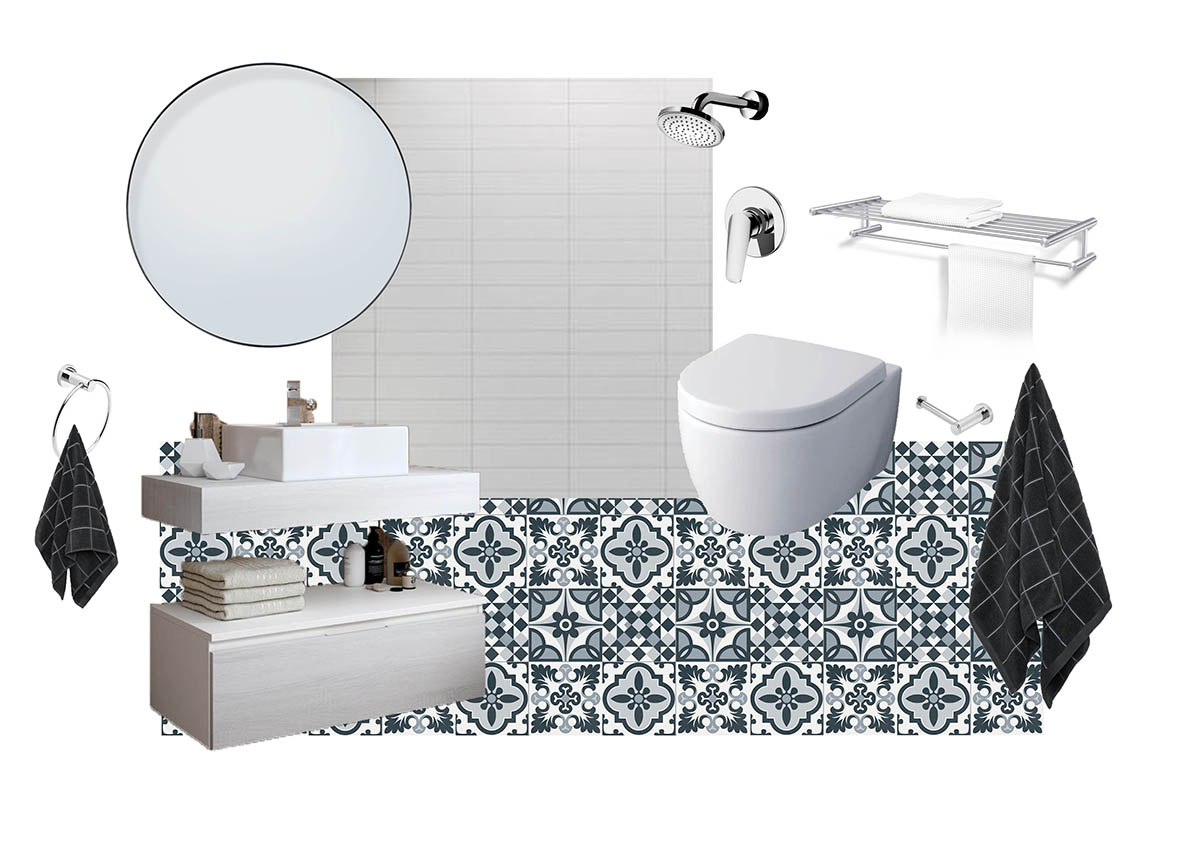 Flooring – Heritage Black Tile from Womag | Wall Tile – Blanco Biseldo Gloss Glazed Ceramic Wall Tile from Italtile | Vanity – Soria Hiberian Floating Shelf and Bench Floor from Italtile | Toilet – Geberit Icon from CP&B | Mirror – Classic Circular Mirror from Knus | Towel Rail – Liquid Red Rail (Not Heated) from Handles Inc | Towels – Madison Check Bath Towels from Woolworths
before // MASTER BATHROOM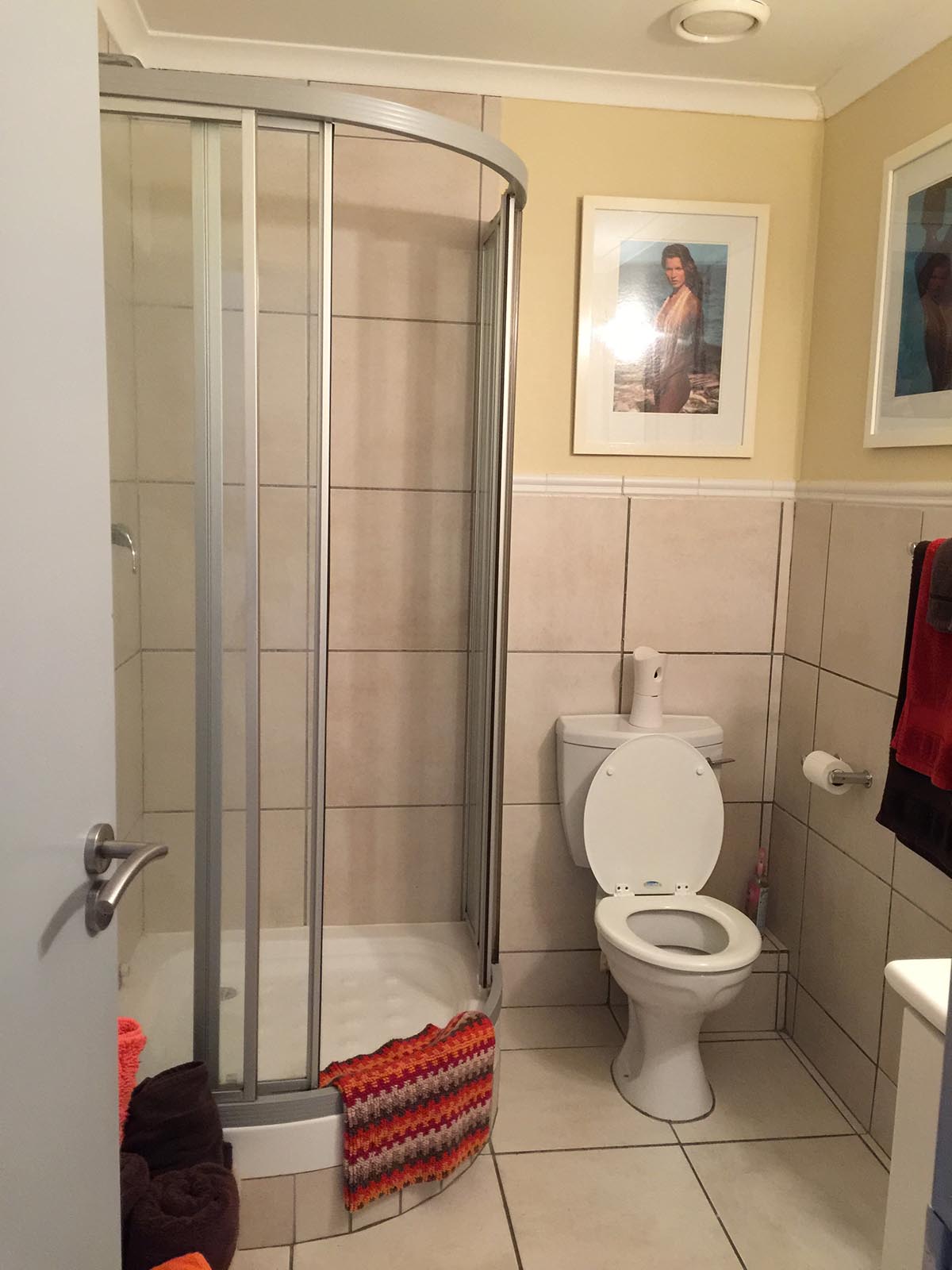 in progress // MASTER BATHROOM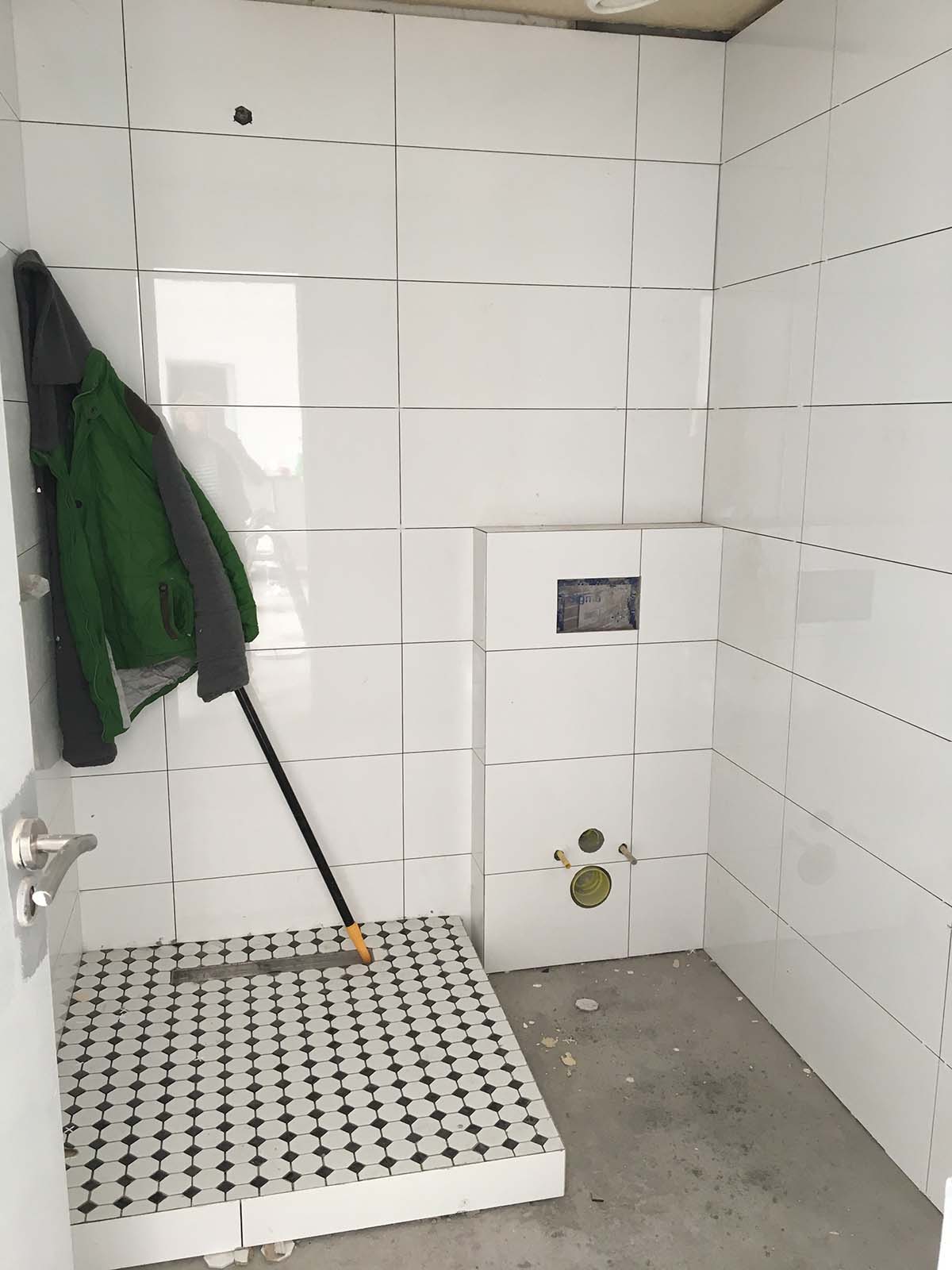 after // MASTER BATHROOM
Originally we were going to put dark tiles on the floor, but boy are we glad we went with a lighter colour option. It makes the room feel a lot more spacious than it really is. This bathroom is small and tight (which also makes it very awkward to photograph).