Moroccan interiors have historically been characterised by intricate carvings, arched doorways, vibrant colours and heavily printed fabrics – a style with a very bohemian flair, which is why we will forgive you for being confused when we put it next to a word like "minimalism" – seemingly the complete opposite.
However, as we saw in our armchair travel of Riad 42 Marrakech, the two styles can compliment each other beautifully, with a focus on neutral settings and natural textures such as wood, rattan, leather, stone and metal.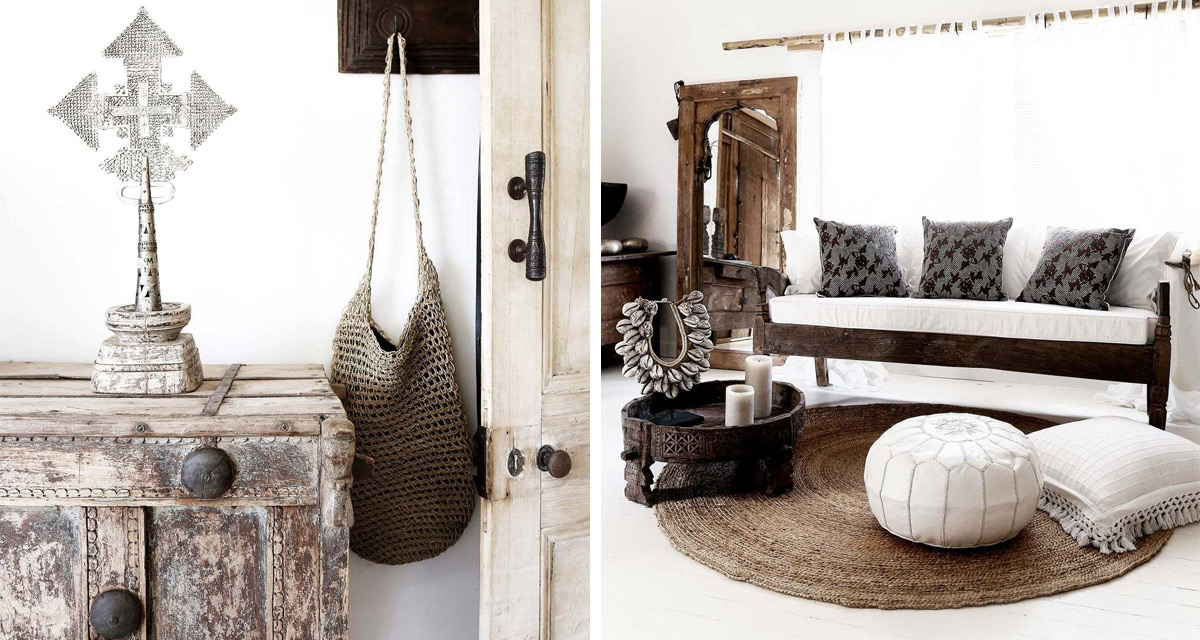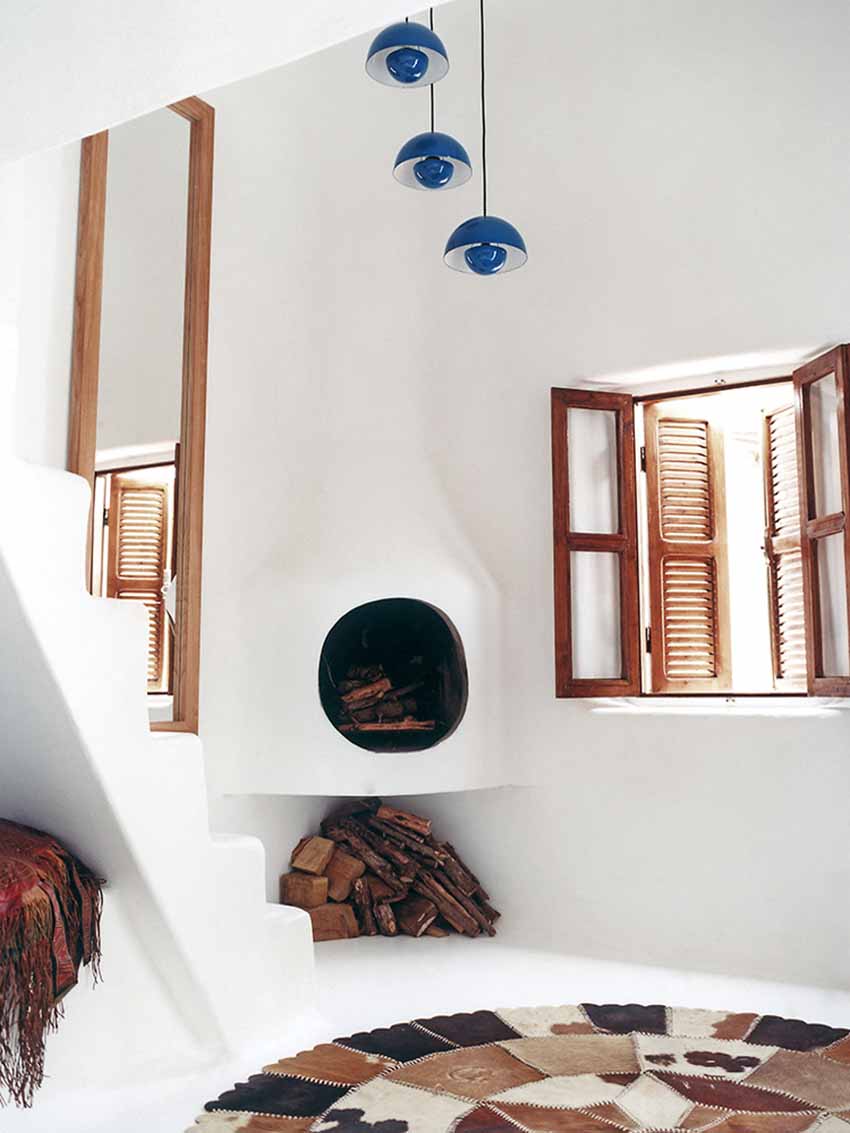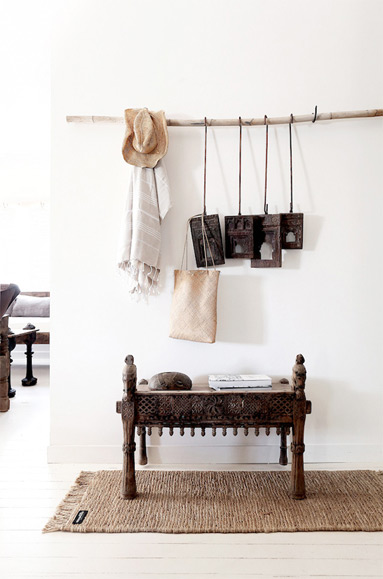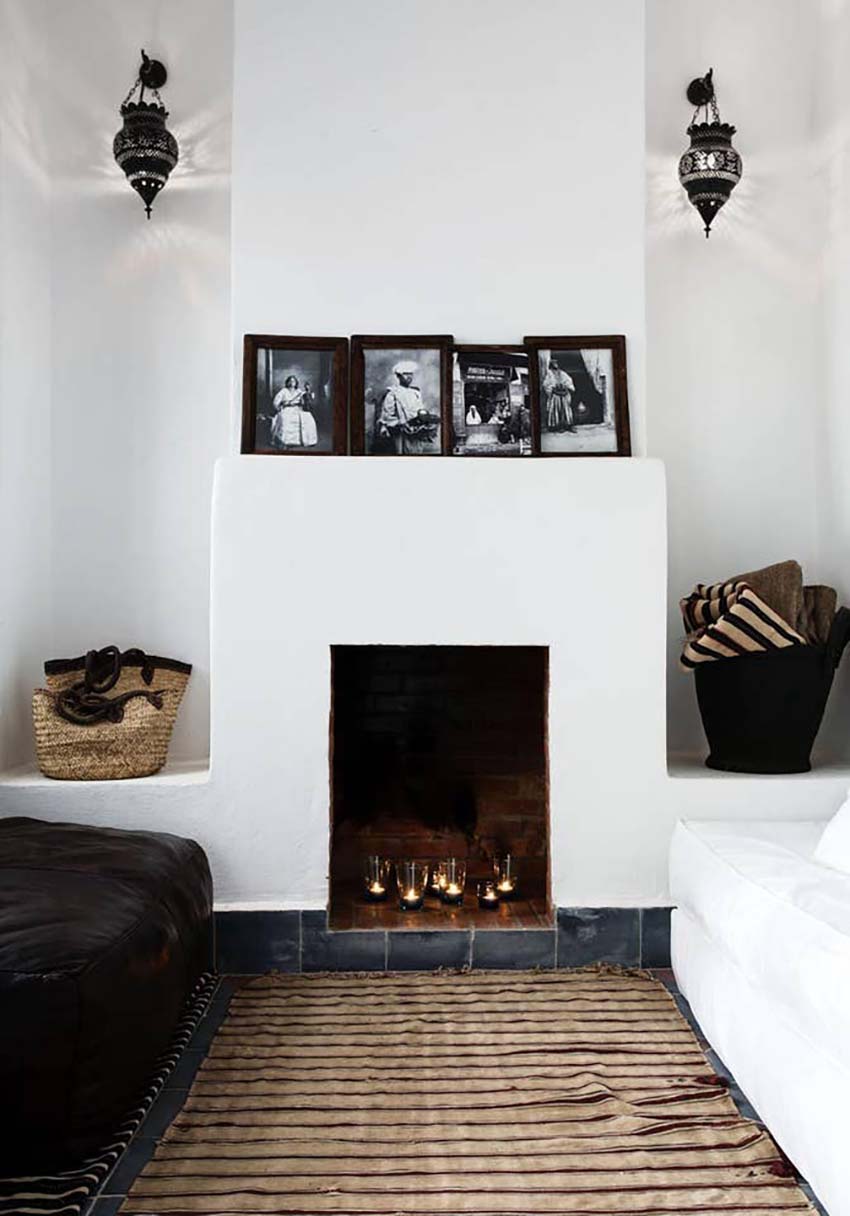 Riad 42 shows us how, when applied to a white backdrop serving as a blank canvas, one can showcase the beauty and intricacy of Moroccan texture and materials in a restrained and minimalistic way.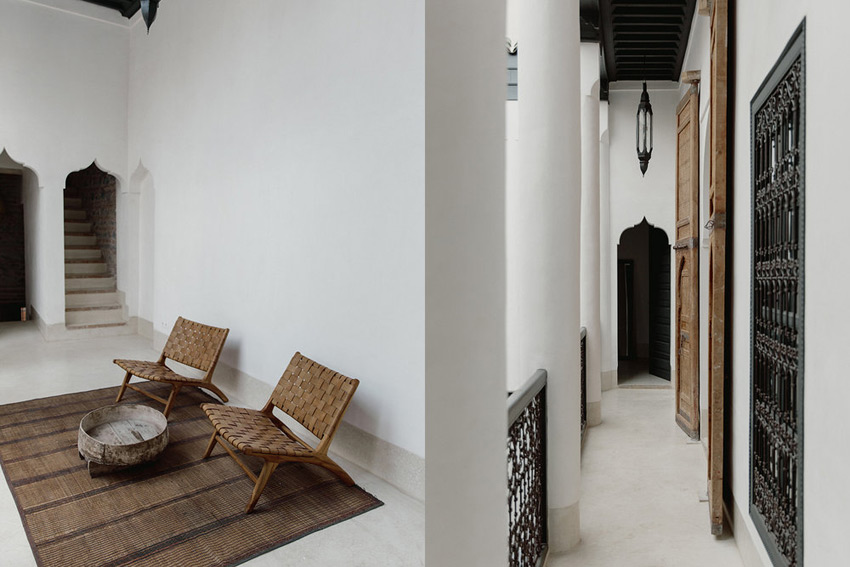 Today we have sourced a few of our favourite Moroccan-inspired decor elements to help you bring a touch of this exotic style into your home.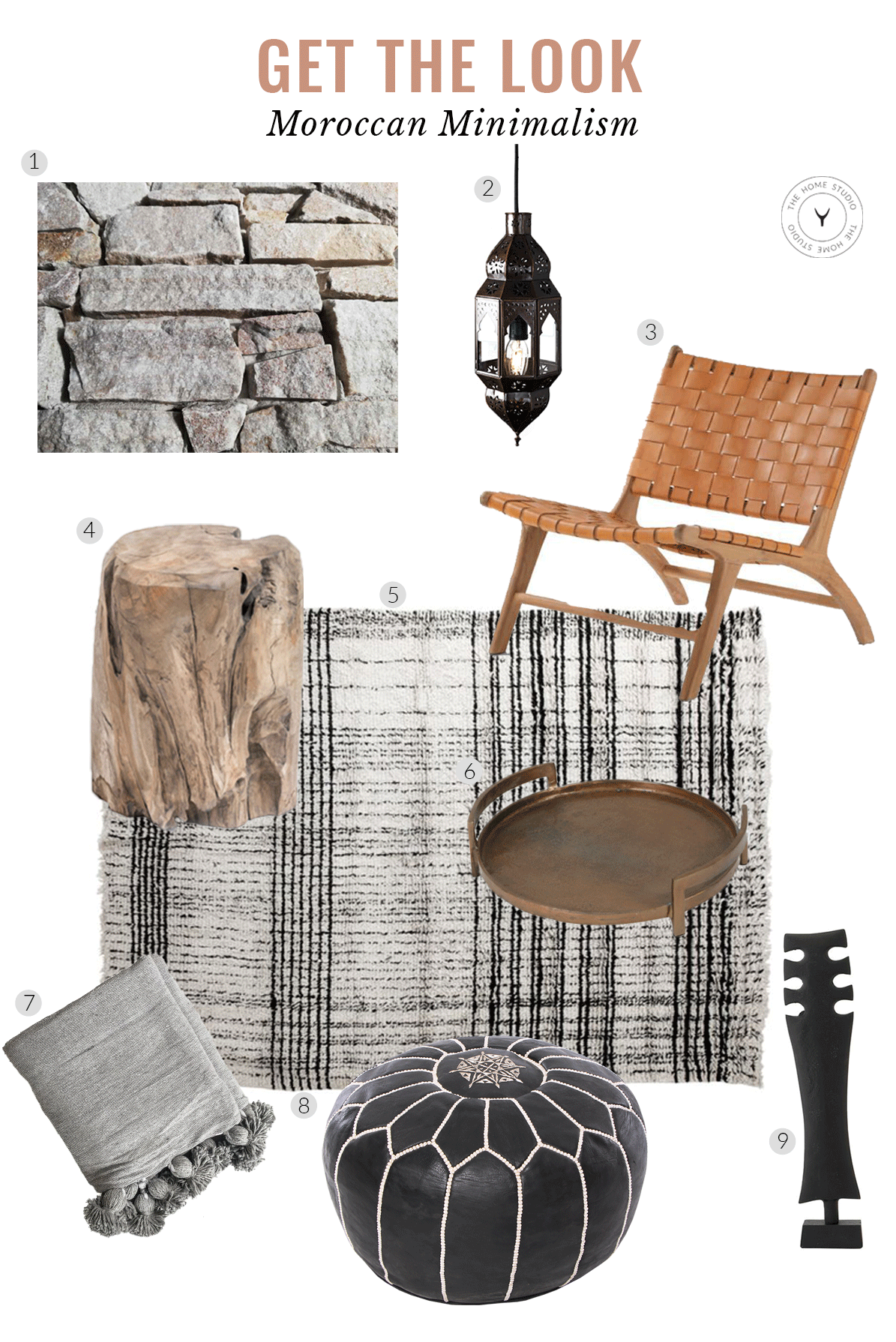 1. Natural Stone Cladding from Italtile | 2. Bhawra Bronze Pendant from SHF | 3. London Armchair from Esque | 4. Natural Teak Root Side Table from La Grange Interiors | 5. Moroccan Wool Carpet from Weylandts | 6. Vintage Copper Tray from La Grange Interiors | 7. Moroccan Throw from The Home Studio (contact us for pricing and stock) | 8. Leather Pouffe from Modern Moroccan | 9. Totem Sculpture from Weylandts