As you know we are all about outdoor living this month, and we loved the inspiration provided from this outdoor renovation.
A private outdoor oasis was created using a wrap around privacy screen and a U-shaped deck. A modern pergola was erected in order to frame the space and allow for some hanging chairs.
The dark walls highlight the greenery and furnishings that were carefully selected in order to allow the outdoor space to feel like an integrated extension of the indoor. The separate areas for dining and lounging make this the perfect outdoor space for any occasion.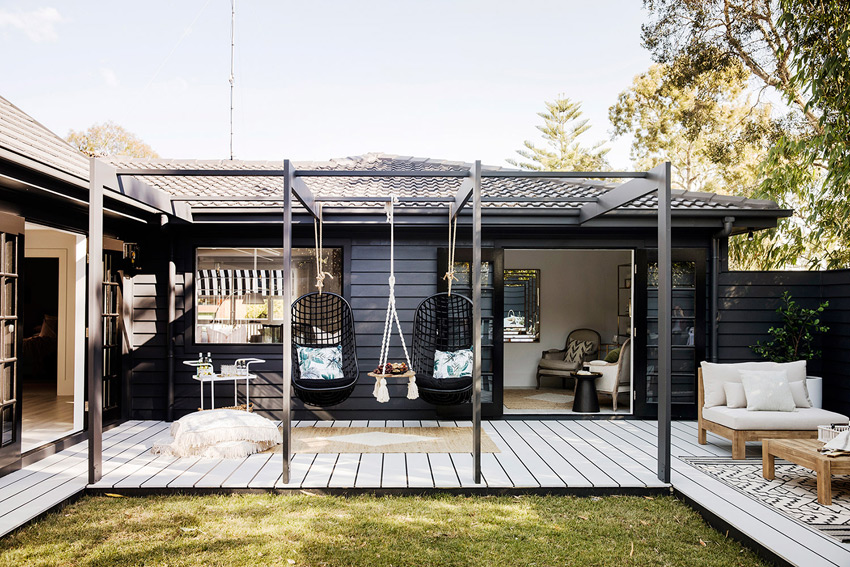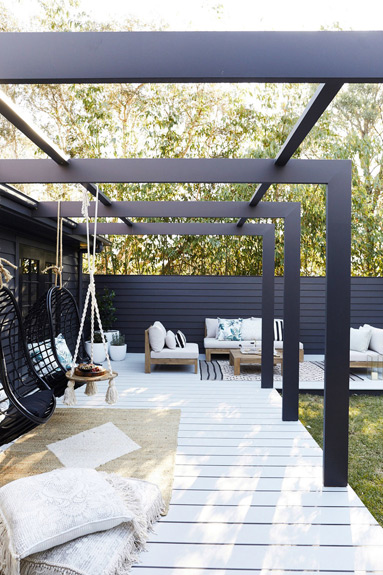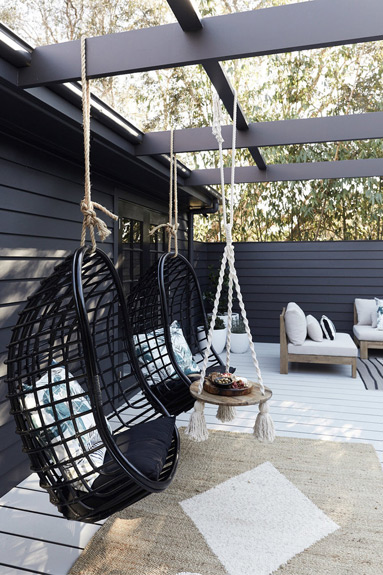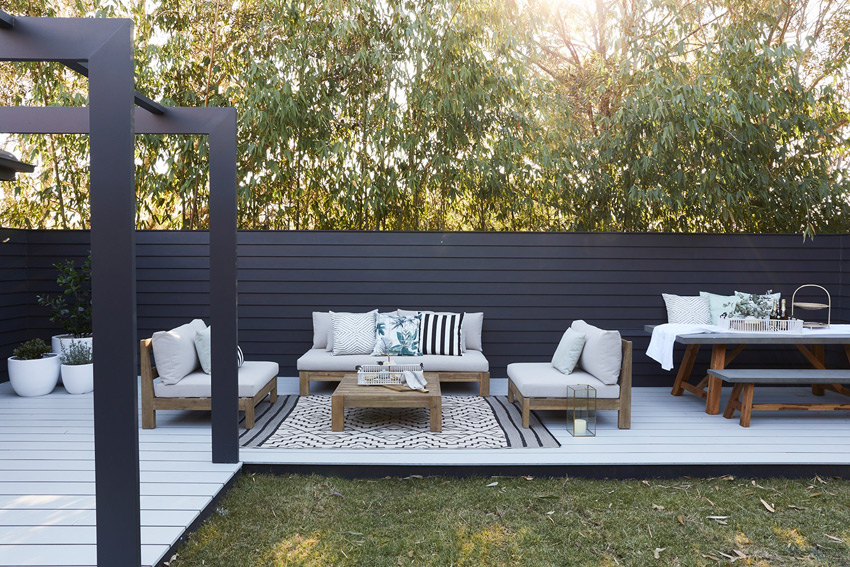 As if that wasn't good enough, the very talented ladies from Three Birds Renovations had the idea to connect the new alfresco area to the indoor entertainment spaces. We're calling it 'The Gin Room'
The feature wallpaper, use of gold accents and the neon "Gin & Tonic" sign make this a really fun space that leads seamlessly into the alfresco area.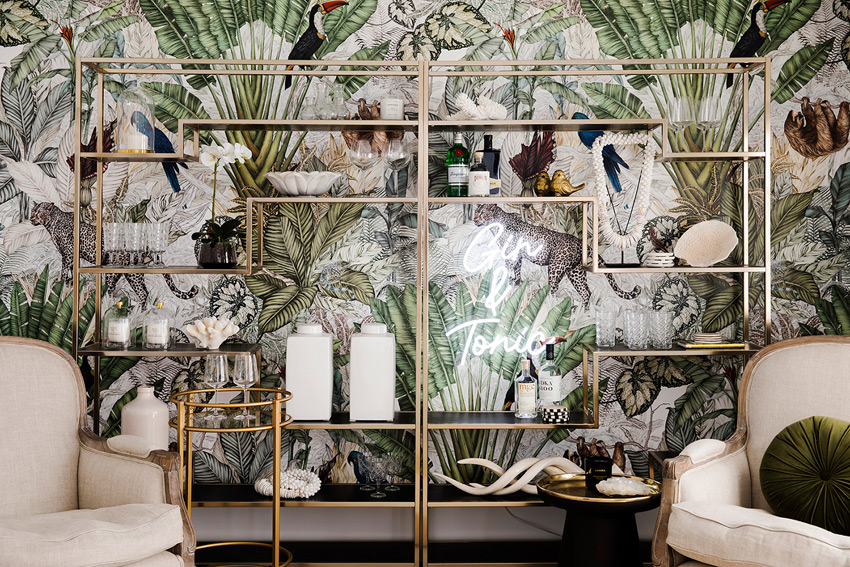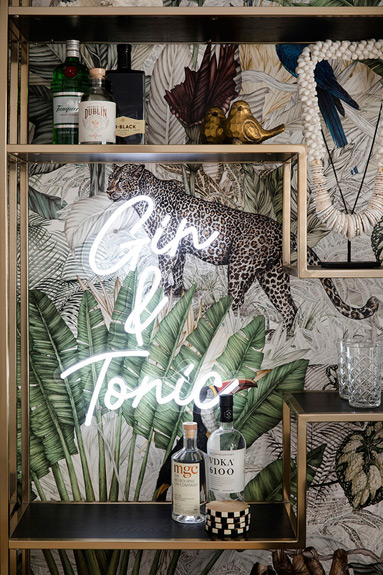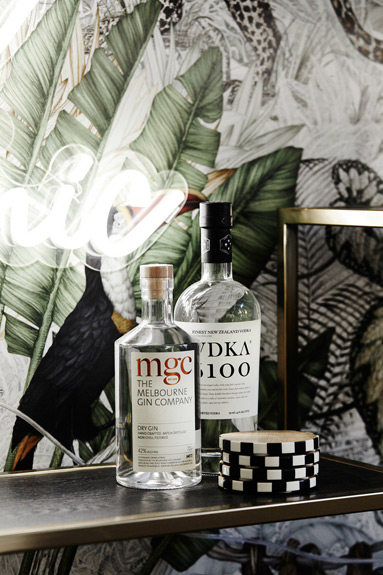 The very clever part about this bar room is that it can be closed off from the other areas with the use of bi-fold shutters making it a multifunctional space that can either form part of the open plan entertainment area or be closed off, functioning as a guest bedroom or study at a later stage.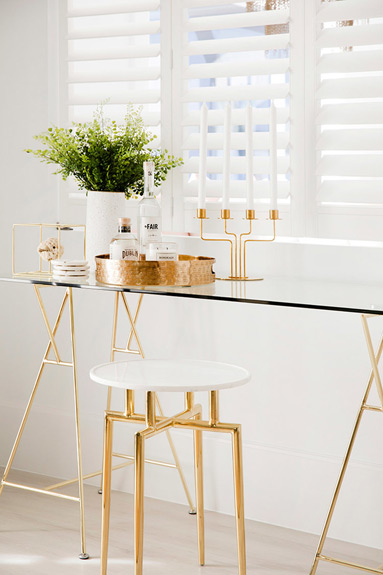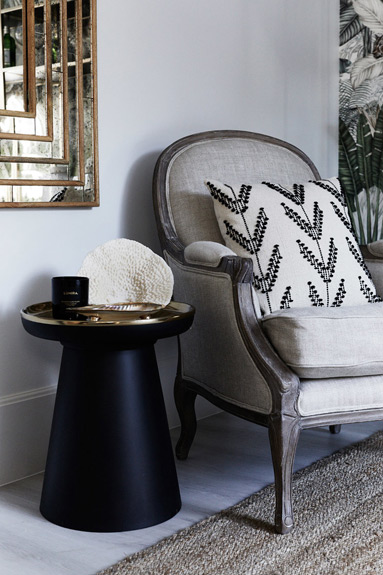 Images | Three Birds Renovations