Situated within the Norval Foundation, a centre for art and cultural expression, Skotnes Restaurant and Bar is making a big impression, not only for its delicious cuisine, but also for its exquisite interior, which is an extension of the art gallery.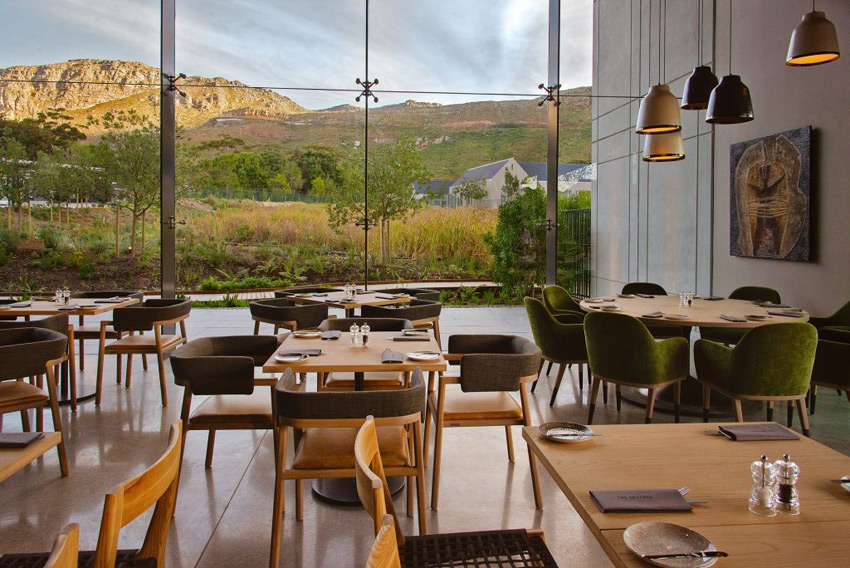 The hand-woven light fixture forms the focal point of the restaurant space, drawing ones eye upwards to the textured ceiling. Floor to ceiling glass doors ensure the space is bright and open and allows one to take full advantage of the spectacular views of the sculpture garden, the Constantiaberg mountains and the forests and vineyards of Steenberg. Brass-edged marble tables, green velvet chairs and tan leathers give the restaurant an elegant and contemporary feel whilst creating a relaxed and homely atmosphere.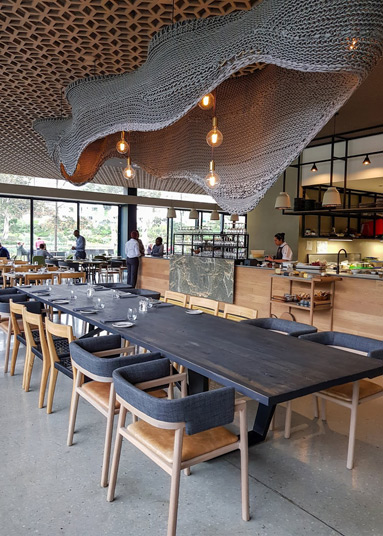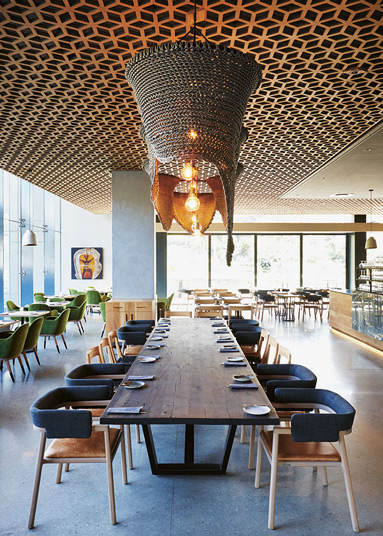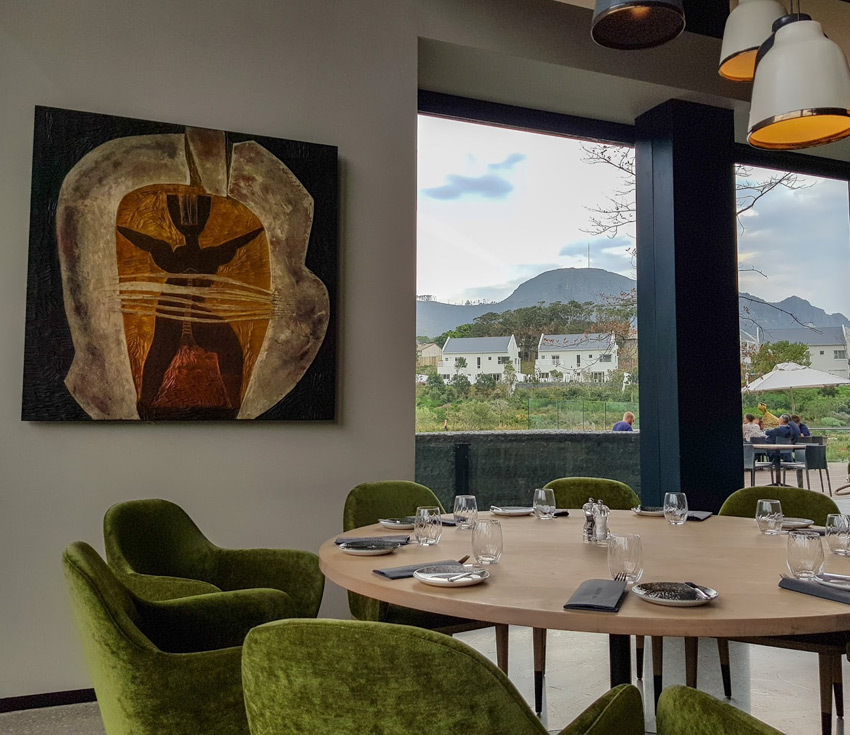 The kitchen, overseen by executive chef Phil de Villiers, produces a menu using mainly locally sourced ingredients with the intention of uplifting and supporting local communities and serves some of South Africa's favourite traditional dishes with a modern twist.