If you're in Cape Town and looking for something different for your next evening out, try The Athletic Club and Social, a new dining and bar venue on Buitengracht Street.
Decorated by Studio Parkington, the space is pure opulence; featuring tasselled bucket chairs and curtains in velvet, ornate wallpapers, herringbone wooden floors, layers of Persian carpets, leather booths with French rattan screens, and marble countertops with mint-coloured legs.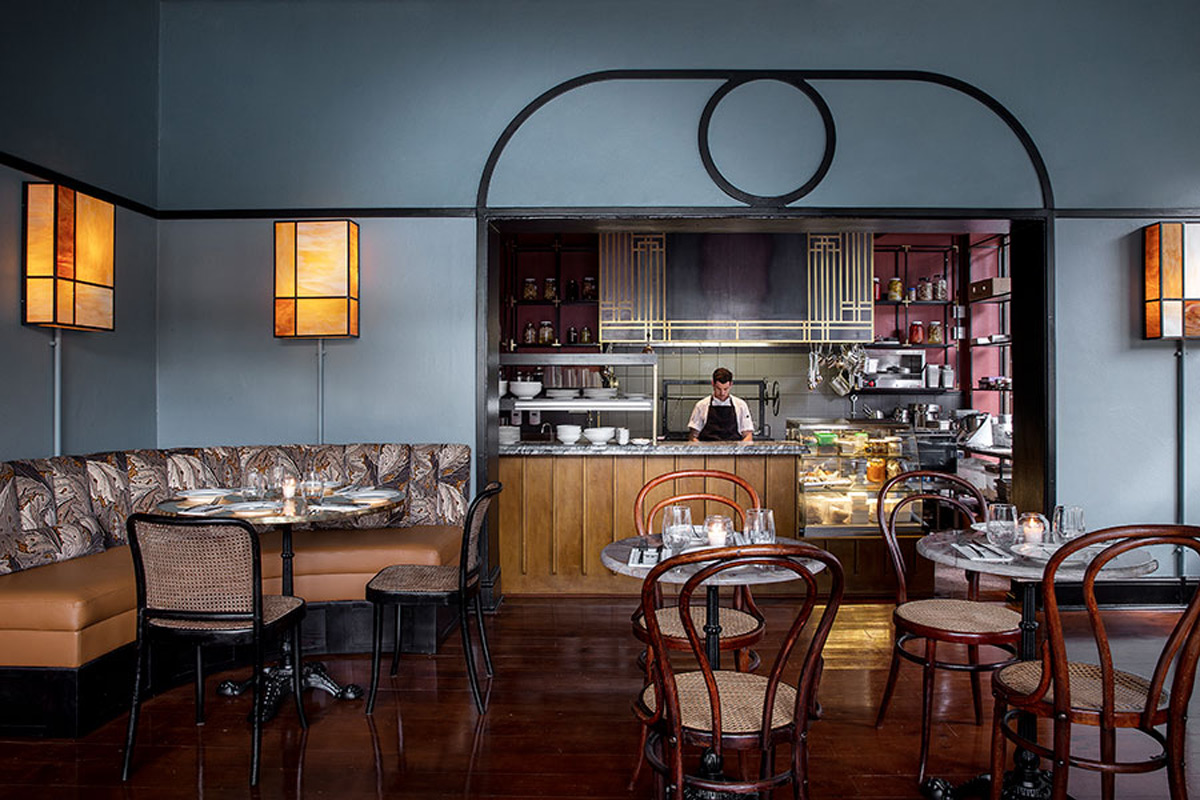 The establishment spans three floors of a historic Victorian building built in circa 1900. Some trivia for you – the underground level was originally a speakeasy for mixed groups of sports stars and fans to socialise during the Apartheid era.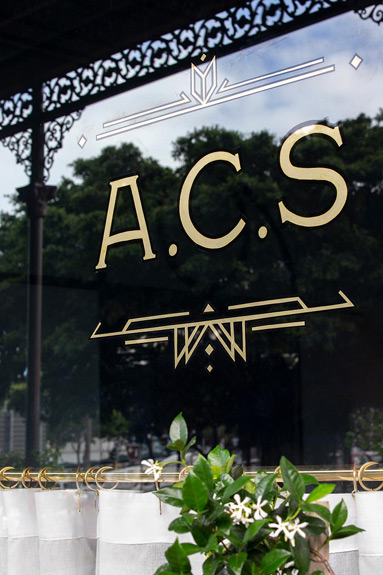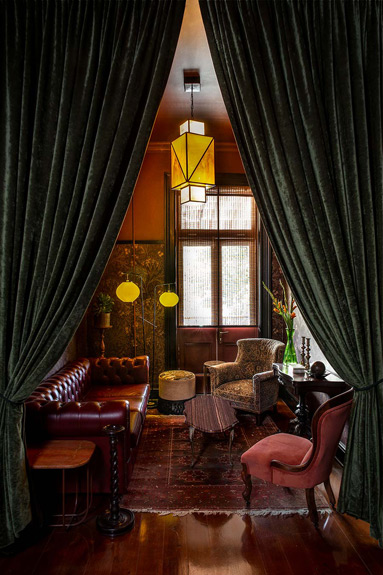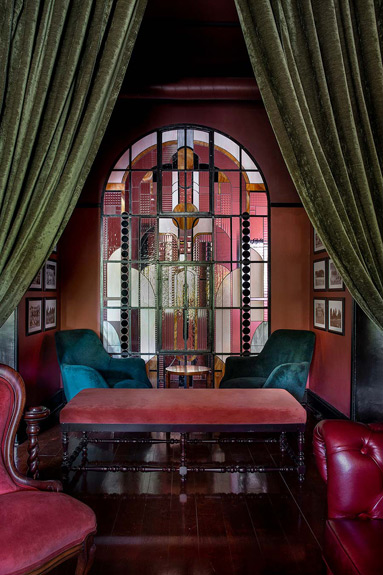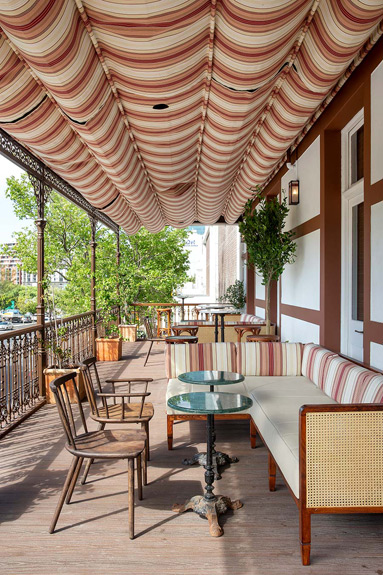 The over-the-top and playful feel of the space is counterbalanced by the nostalgic tone of a bygone era highlighted by the vintage sports memorabilia and team photographs adorning the walls.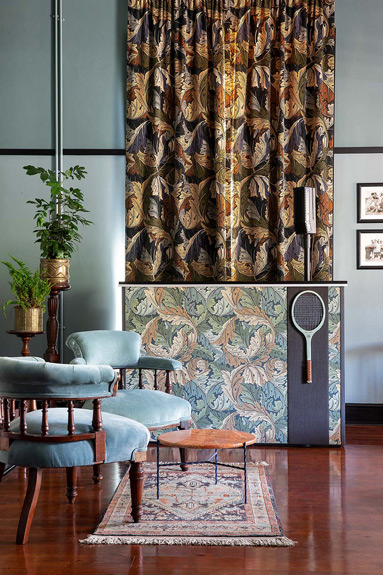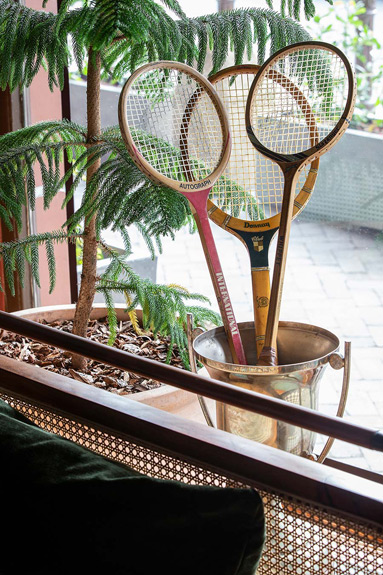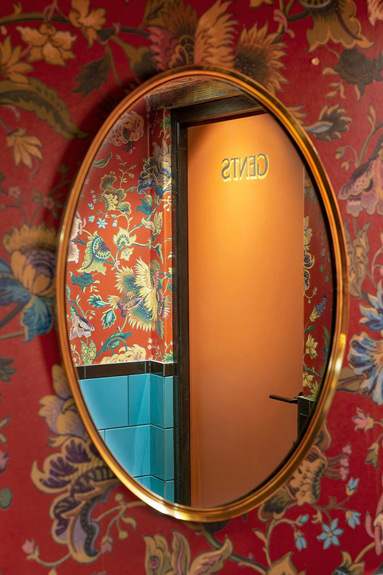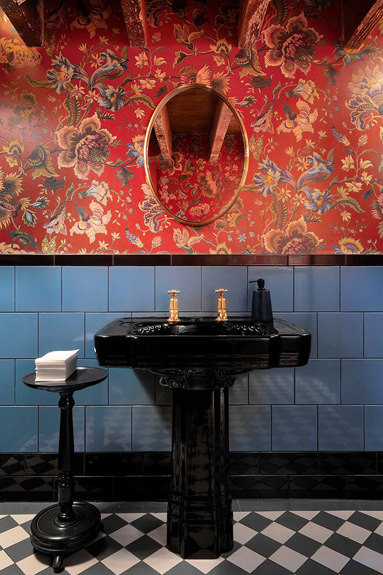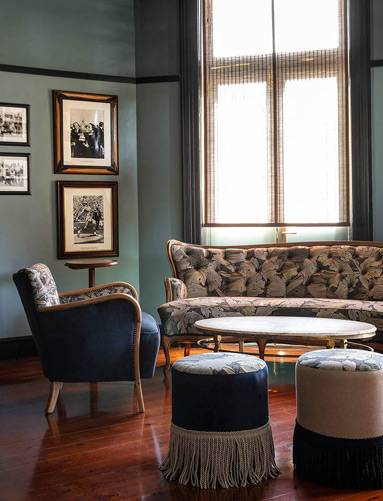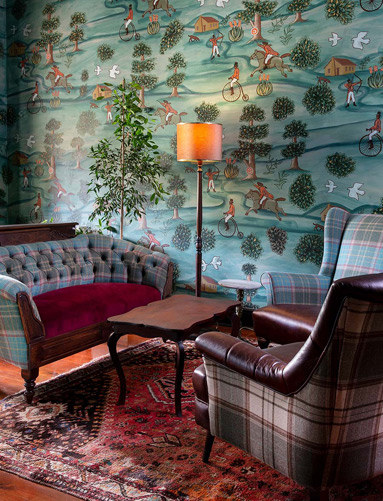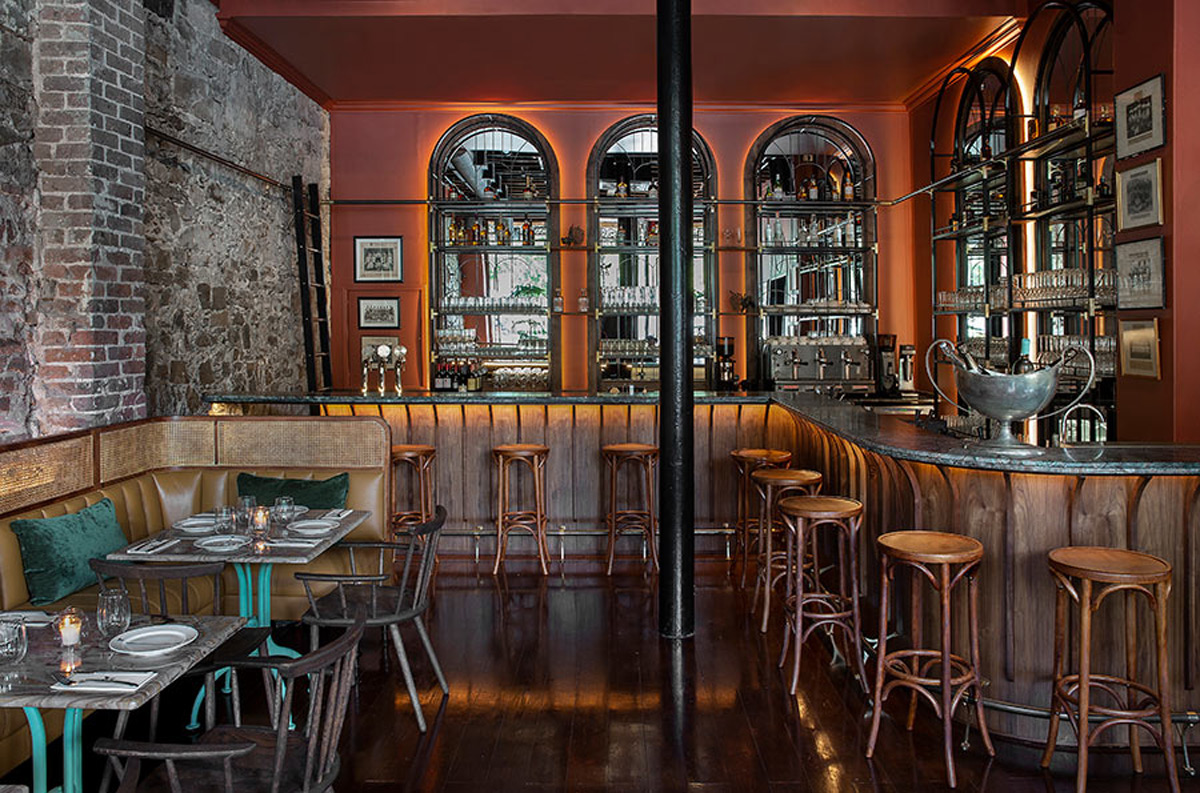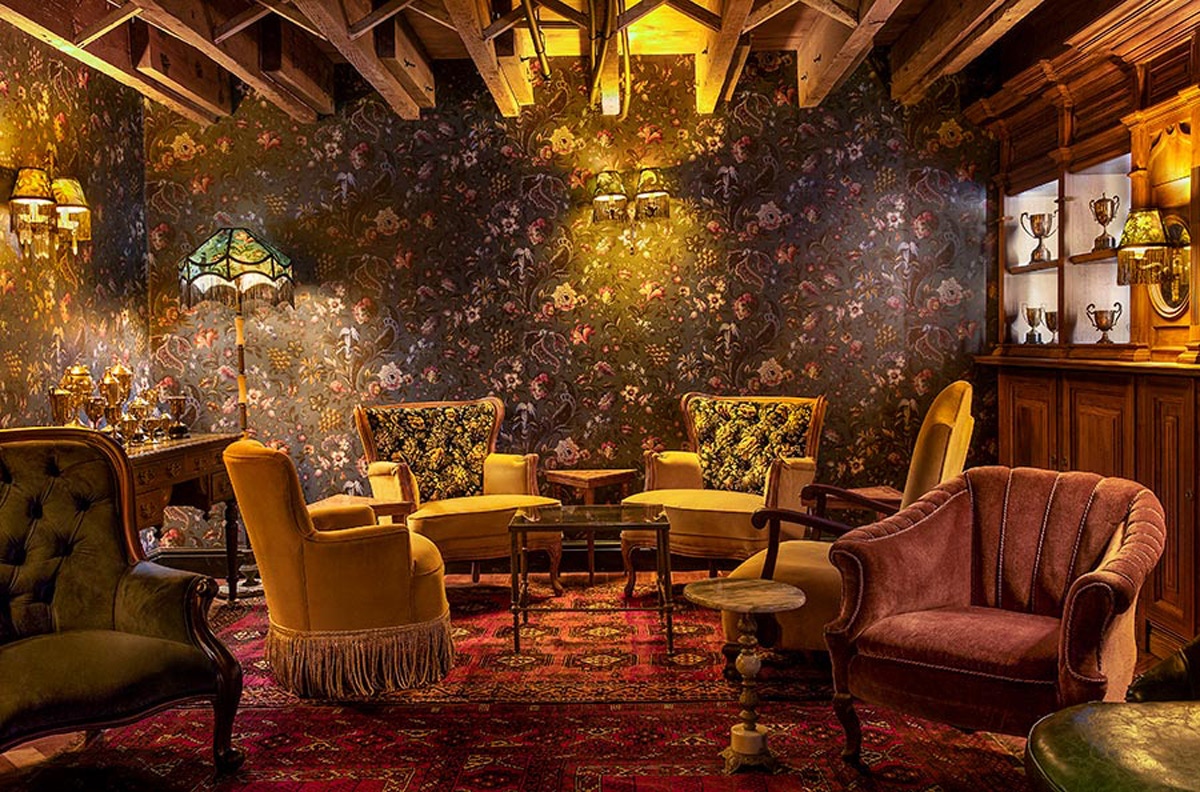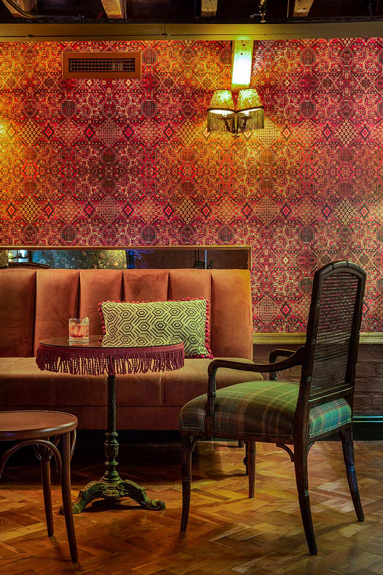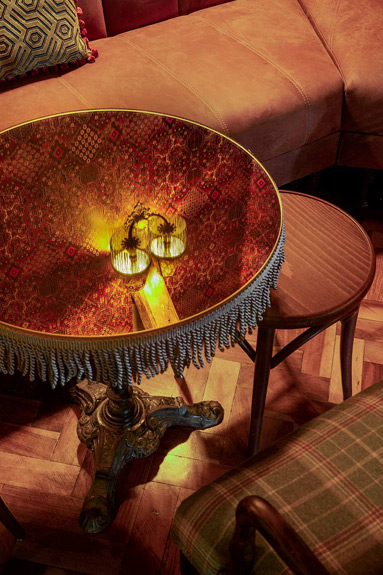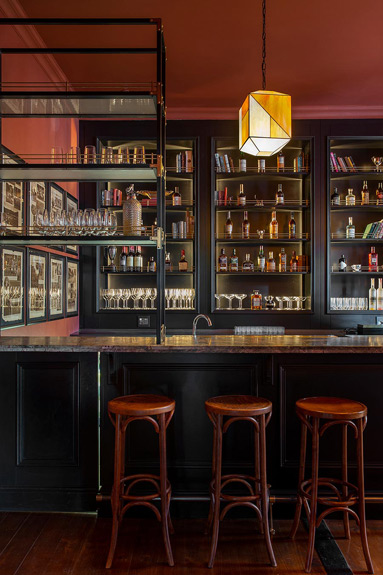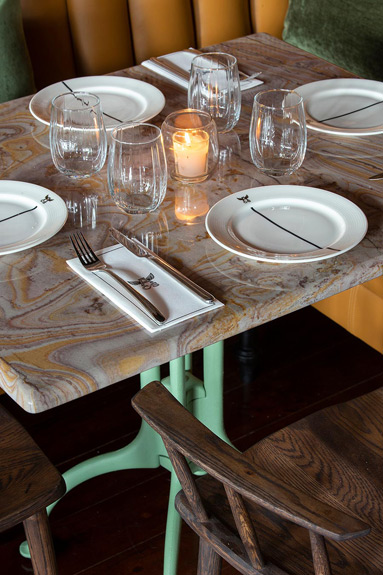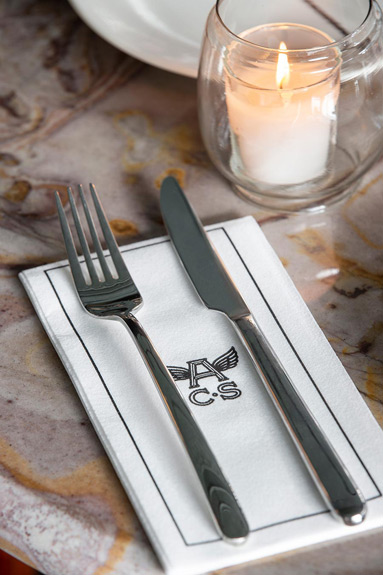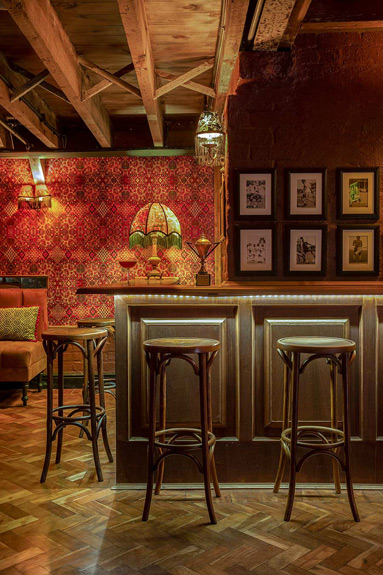 Images from Studio Parkington
Photography by Karl Roger Photography