Just last year we were talking about the resurgence of the feature wall. It was something I used to embrace in every rental home I ever lived in. A safe and easy way to bring colour and interest to a room. A little fun without much of the commitment.
But to some people they just don't look good. They can feel random and jarring in a space. Or possibly make one feel that you've wasted a perfectly lovely blank wall – not to mention your time spent installing it.
No longer a coat of paint slapped on a random wall, the feature wall has evolved to be more purposeful and more considered. These Pro's and Con's should help you decide if a feature wall is right for you.
PRO: Can Define A Purpose
Creating a feature wall in a space is a great way to separate different functional areas of a room. This is especially true if you have an open plan living arrangement, when a feature wall can help signify, for example, where the living and dining areas end. It is also a great way to highlight a design feature, like a fireplace or large bookshelf.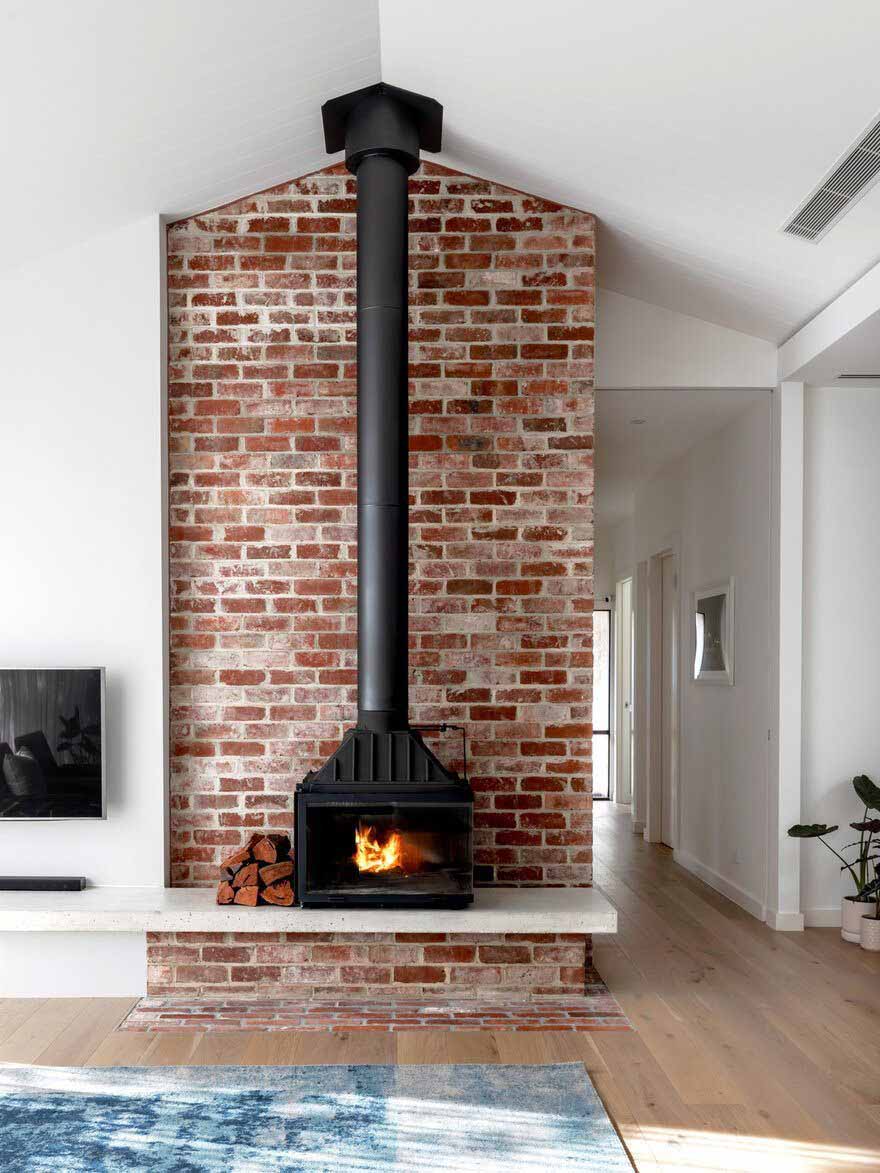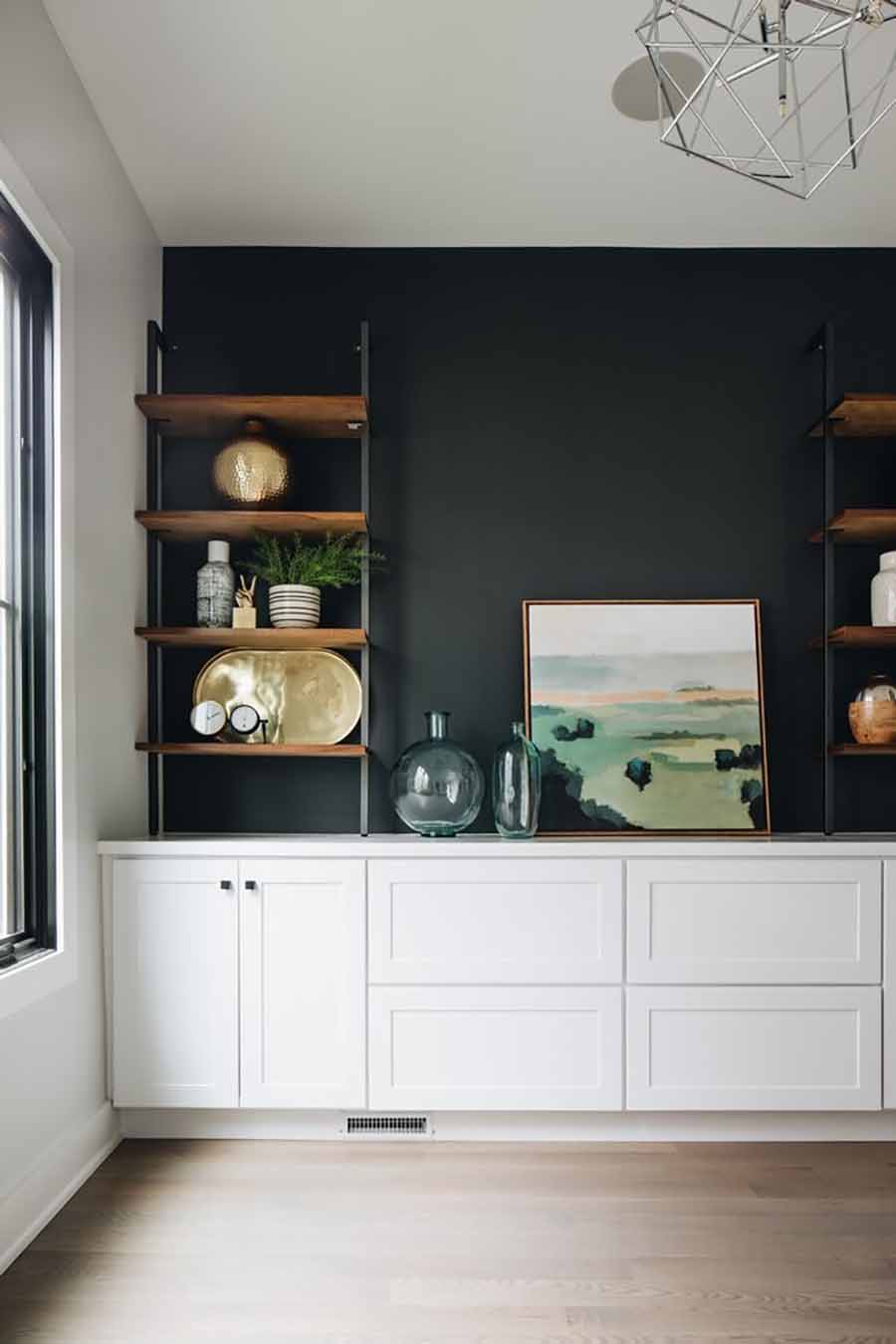 Images Via Home World Design | Amanda Katherine
PRO: Tackles Awkward Spaces
The same can be said for an awkward transition space often look a little lost. Using a contrasting colour or feature to bring attention to the area, helps make it look more purposeful. It gives the space a much needed confidence boost. Incase you didn't know, this is the entrance area…. hang your coat here.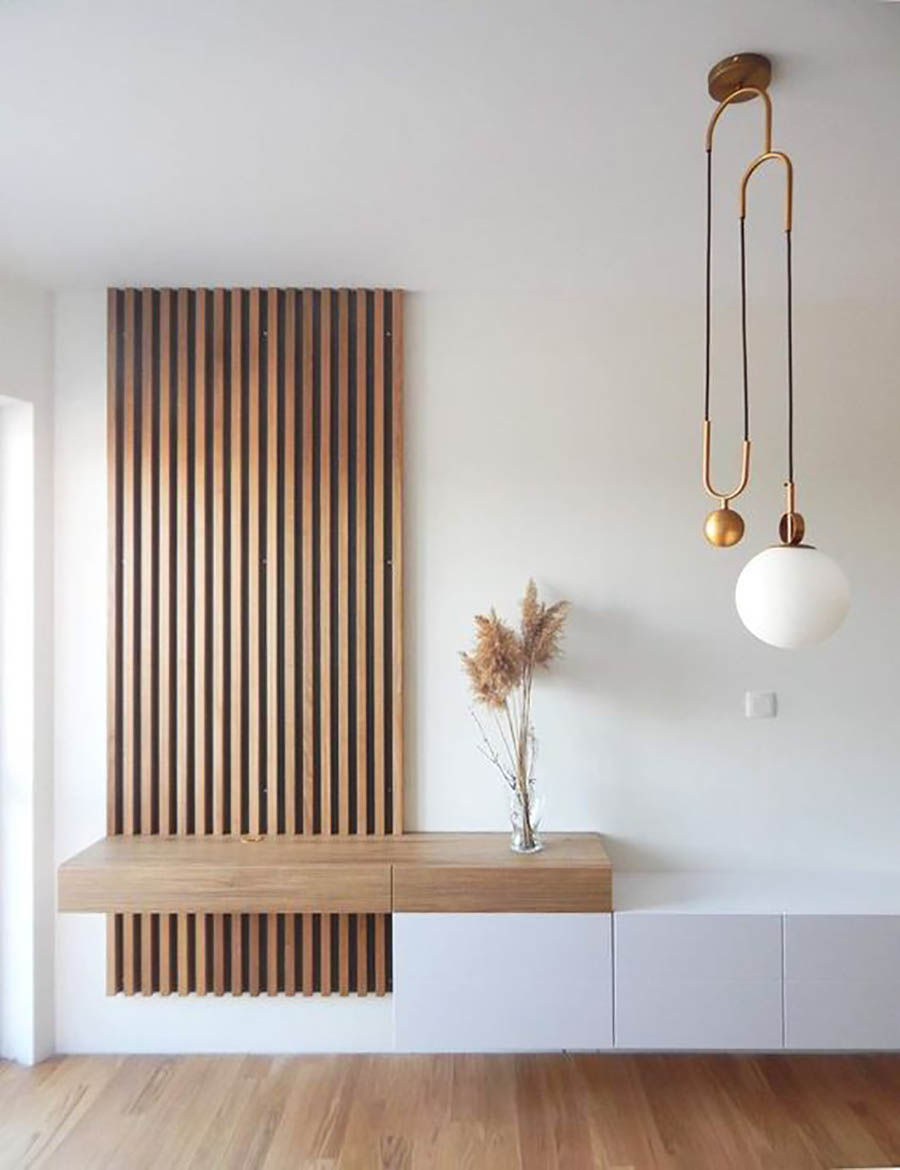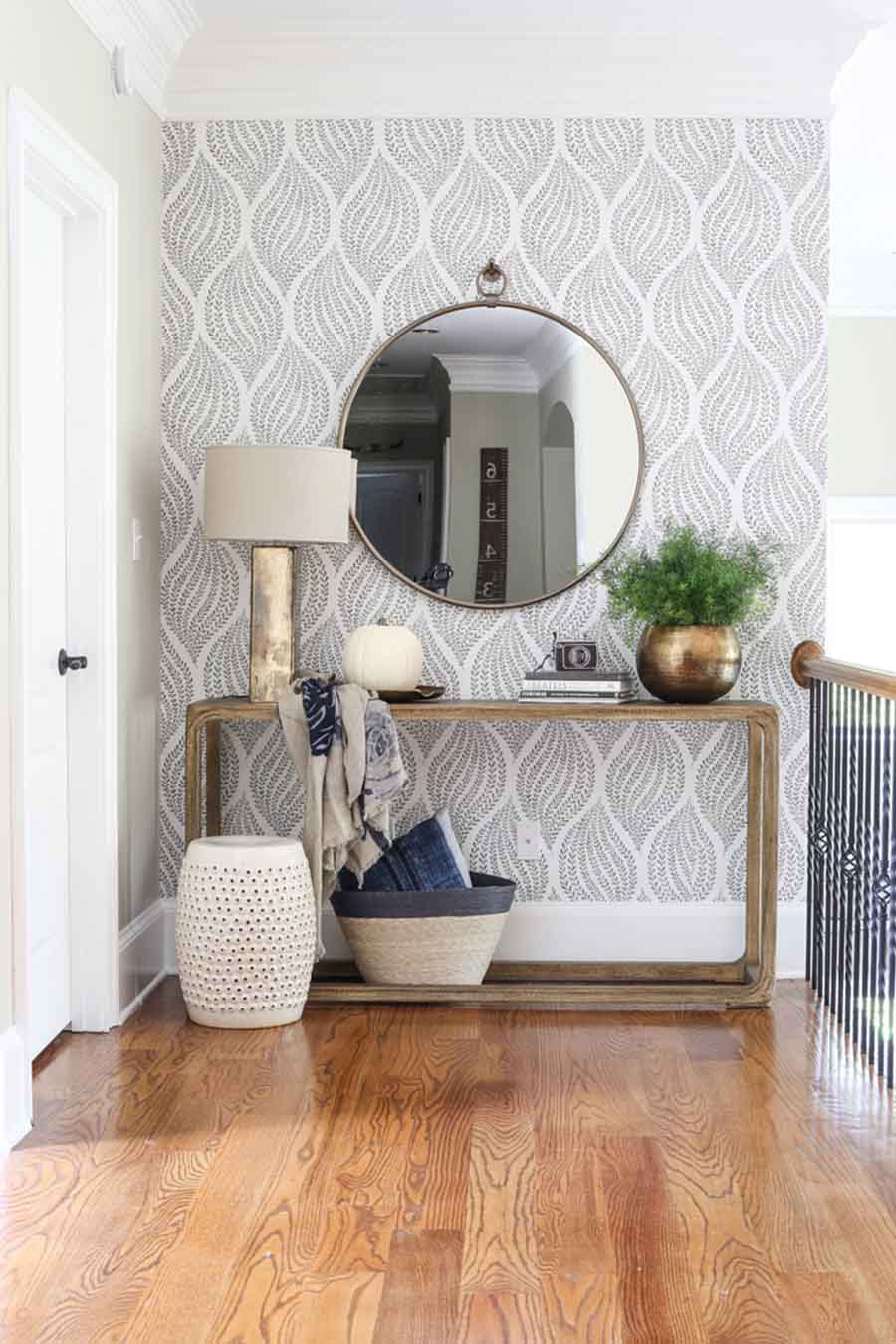 Images via Pinterest | Bower Power
CON: Can Date
We all know that design trends do come and go, so this feature wall buzz kill is a real possibility. One day you're loving the drama of your deep green entryway, and the next you're just over it. Firstly if you embrace the idea of creating a feature wall you need to prepare for the future possibility of changing it. Alternatively choose a neutral option that is both timeless and beautiful.
PRO: Pulls Your Design Together
Using a feature wall as a backdrop to a room where you want to tie different pieces of furniture together, is a great design move. Depending on your choice of feature wall, it can bring in a new texture, add the illusion of depth or bring in some natural materials to the space.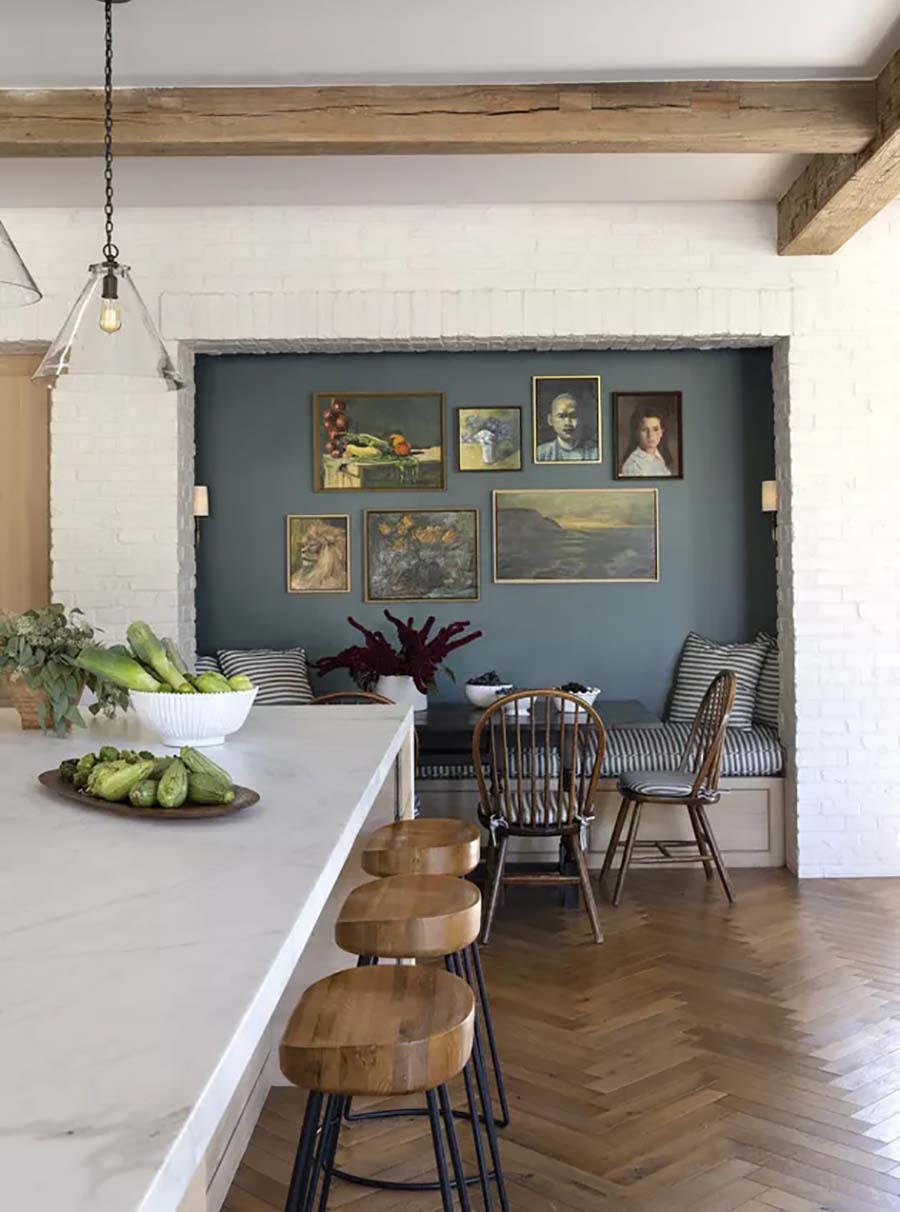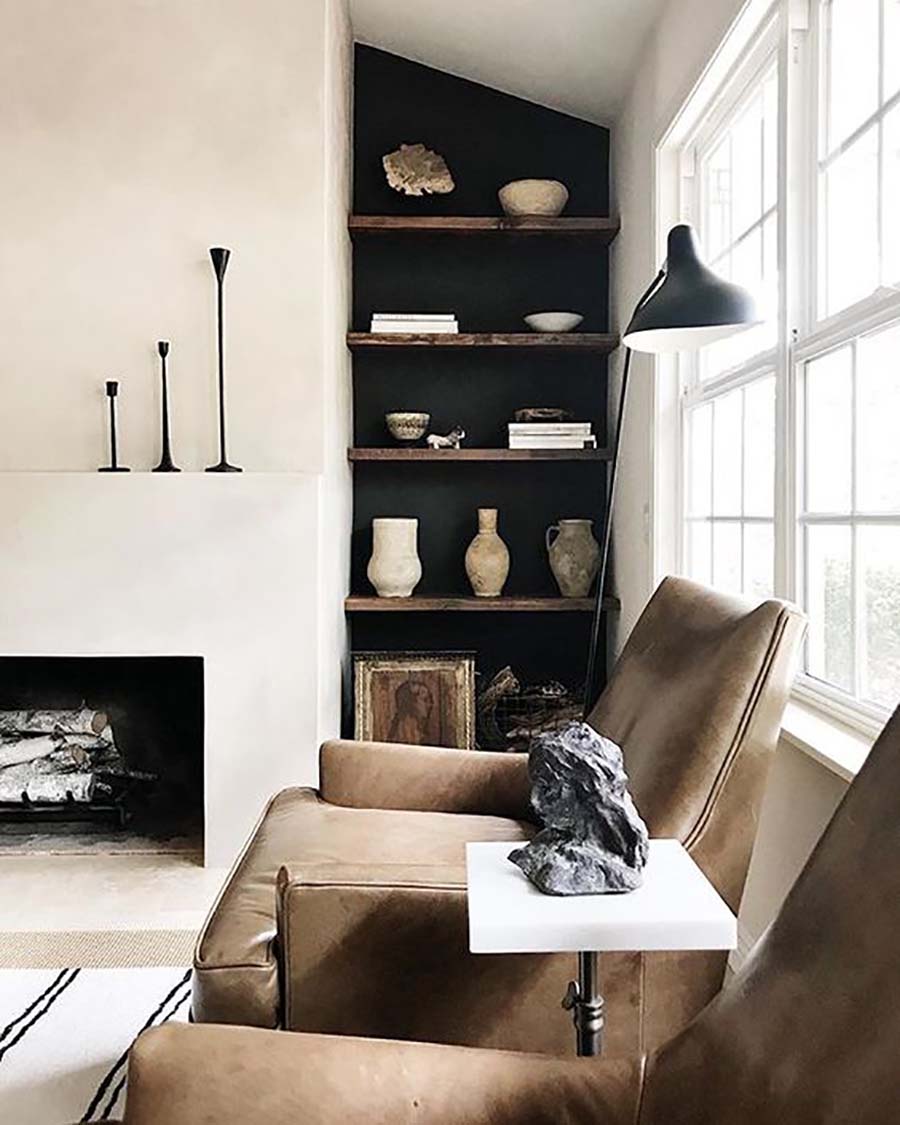 Images via Hunker | Create Enjoy
PRO: Showcase Your Personality
Bringing your personality to your home is one of the most exciting parts of interior designs, so if you are after a palm tree clad bathroom wall, then go for it!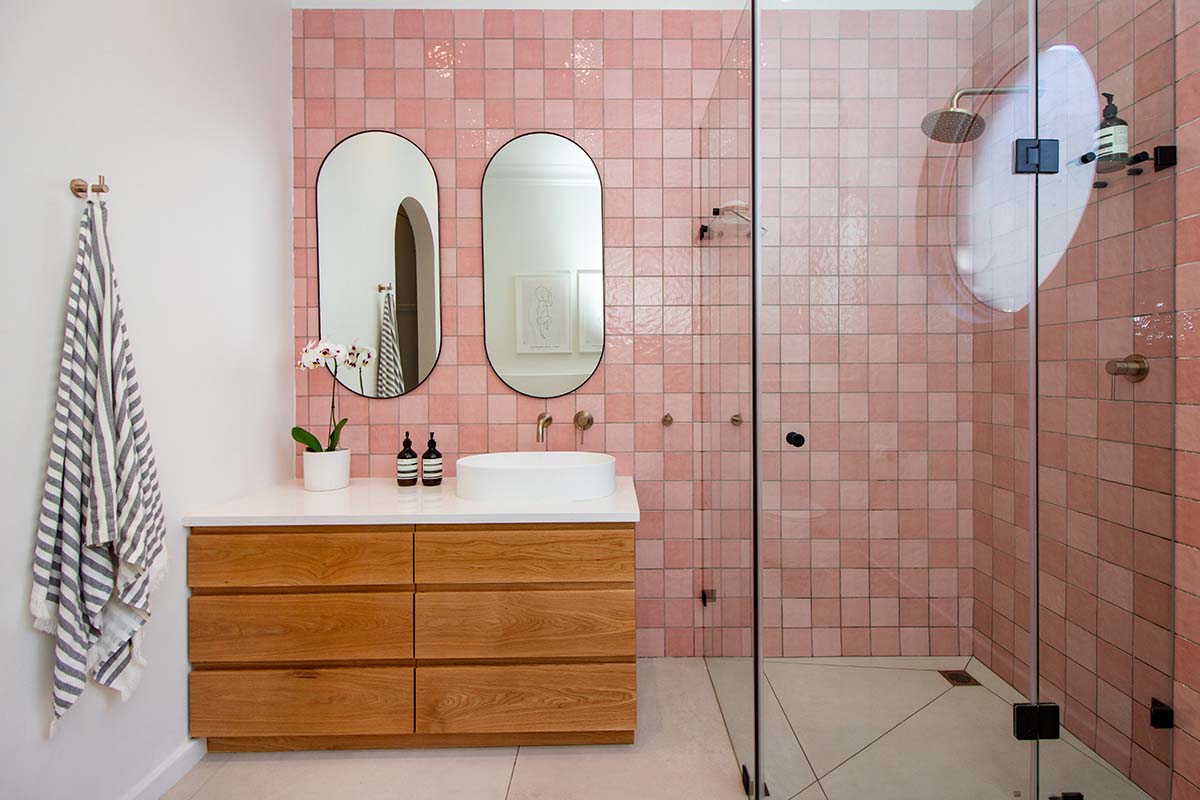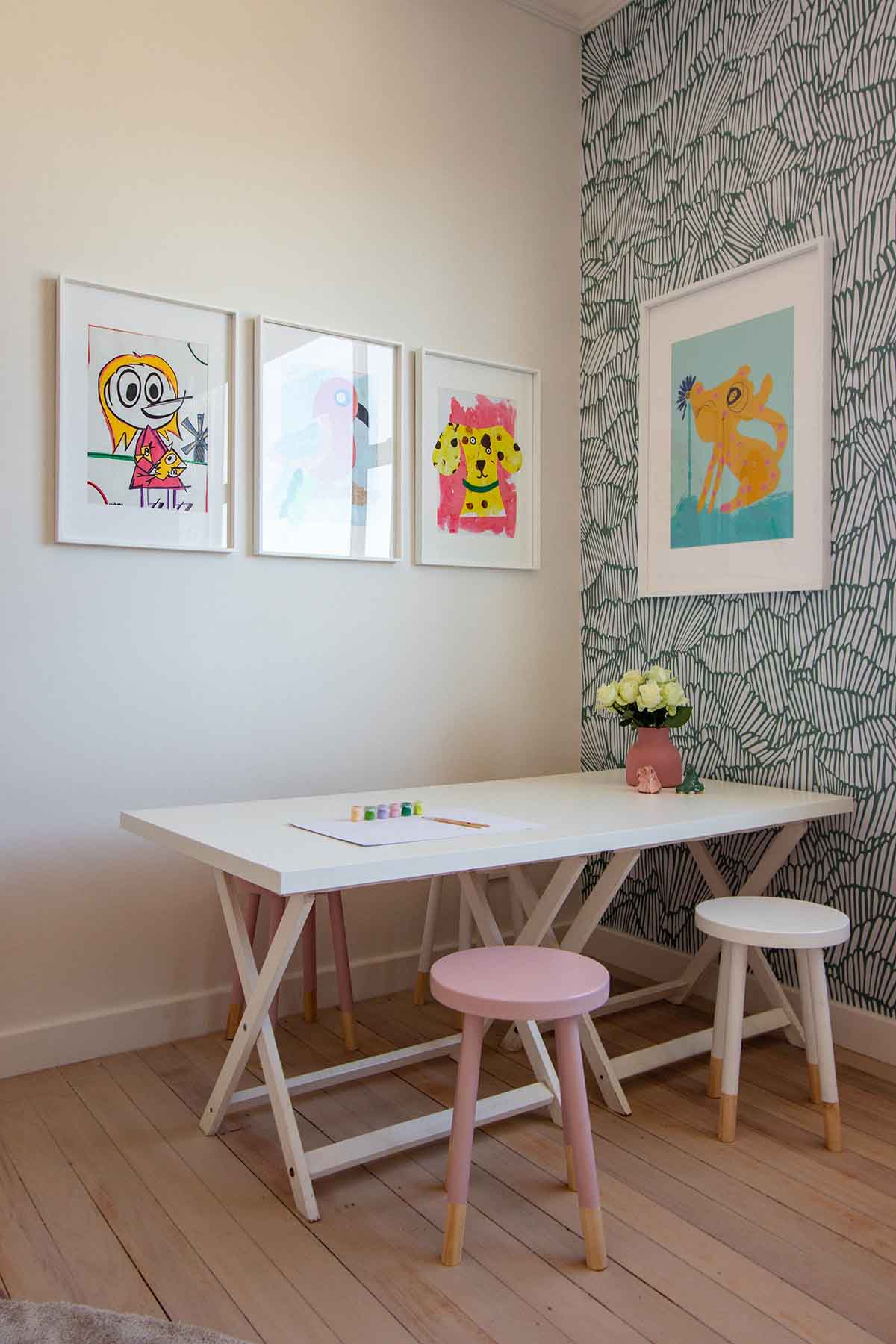 Images via The Home Studio
CON: Can Be Off-putting To Others
While we say embrace and show off your personality in your home, the reality check is that if you intend to sell your home in the short-term future, then it is wise to act with restraint when it comes to the design of your feature wall. Simply and stylish is the way to go, with a subtle design that won't be off-putting to potential buyers.