Hands up who made a 'To Do' list this weekend?! If you're the kind of person that reads our blog and follows us on instagram, we bet that at least half of that list revolved around interior design ideas, and possibly even the odd DIY and gardening suggestion too.
The Home Studio has always offered our clients E-Consultation and E-Design services, but what does that really mean? Basically we offer remote interior design services where we will help you redesign your space – while you're sitting in your home and while we're sitting in our office.
So how does it work, you might ask….

E-Consultation
Feel like you can't find the right lamp for your nightstand? Maybe the rug under your dining table isn't working? Don't worry, The Home Studio can help with all your design dilemmas.
This one-day, two-hour design service is ideal for small projects such as finding design inspiration for a room; assistance with sourcing furniture; creating a layout or selecting paint colours. You can run all your ideas or concerns past a professional and get expert design advice.
We will weigh and provide interior design consulting services, assessing your needs and providing you practical interior design solutions you can implement on your own time and when your budget allows.
E-Design

Looking to make big changes on a budget? We will help you redesign your space digitally, saving you time and money. It is an efficient way to work with our team without having to commit to the full design service.

This more detailed service is ideal for when a whole room (or house) requires help from conception through to installation. We can create the interior design concept for your space, put your space planning and layout together, sourcing all required materials and finishes, and even put an installation and styling plan into place for you.

We simply scale the level of detail to suit your project requirements and budget.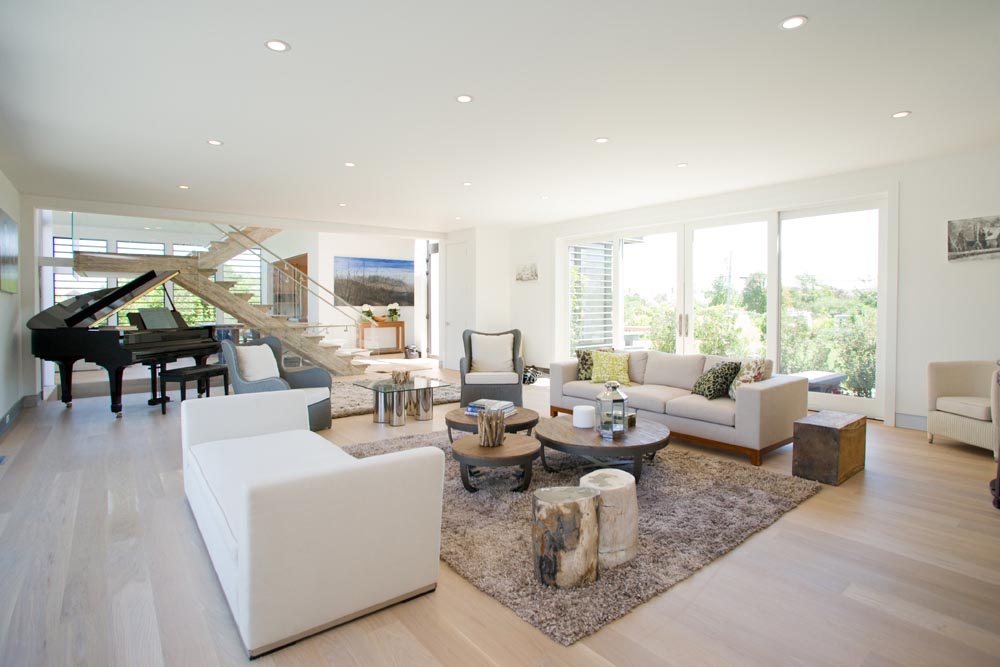 Our E-Services are based on working with you remotely, starting with a complimentary telephone consultation where we can learn more about your project needs and how we can best help you.
Once your project plan has been created and the number of design hours have been confirmed, all you need to do is sit back and wait for your design plan to arrive in your inbox.
You will have the final design plan which includes everything you need to transform your room, without paying the price of our full design service.
To find out more about our E-Consulation and E-Design services, contact us on hello@thehomestudio.co.za
Not convinced? This beautiful Hamptons home was finished using our E-Design service! To see more of our projects look here