You'll quickly come to realise that not only do I love to eat, and to eat good food, but even more so I love eating good food in beautiful spaces. Naturally on the blog we will touring some of the best looking restaurants South Africa has to offer.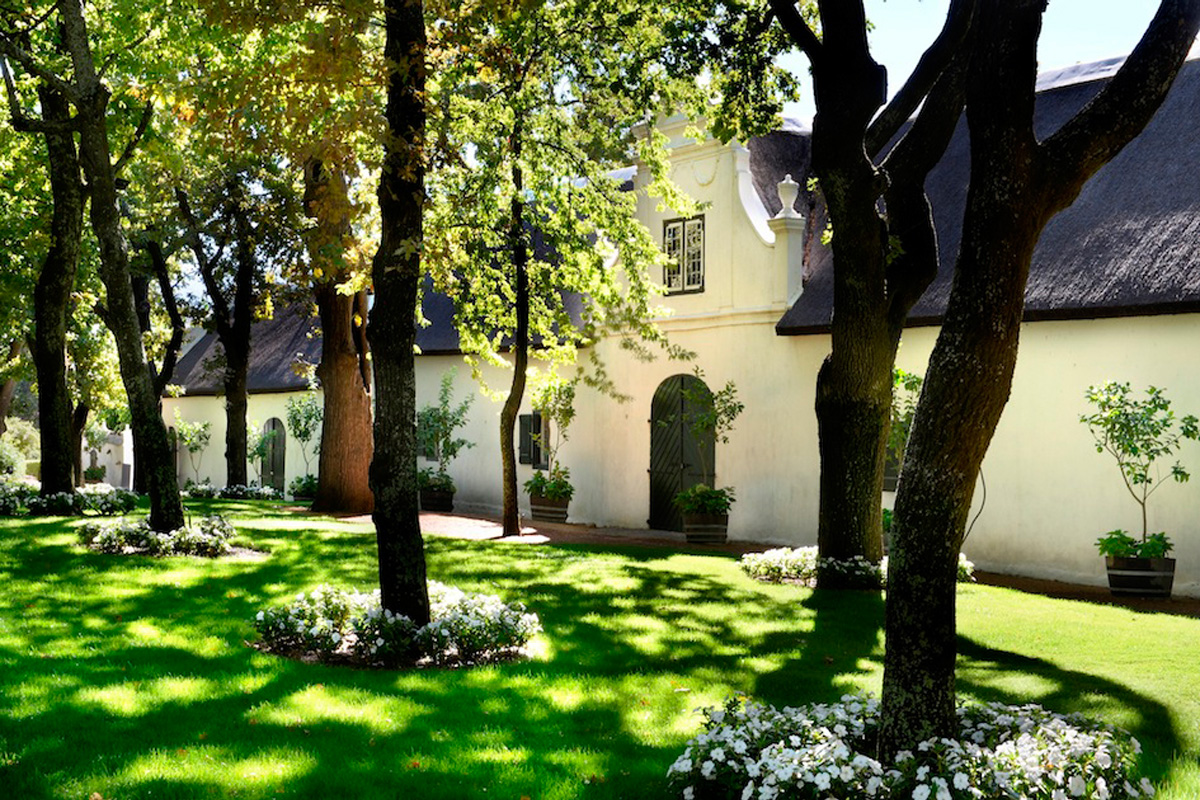 One of the most amazing meals I've had this year was at The Werf restaurant on Boschendal wine farm in Franschoek. Their focus is on providing flavourful and nourishing farm-to-table food; celebrating the bountiful produce of Boschendal and the Franschhoek valley with menus that shift with the seasons. Much of the fresh produce you'll find on your plate is sustainably grown right there on Boschendal Farm.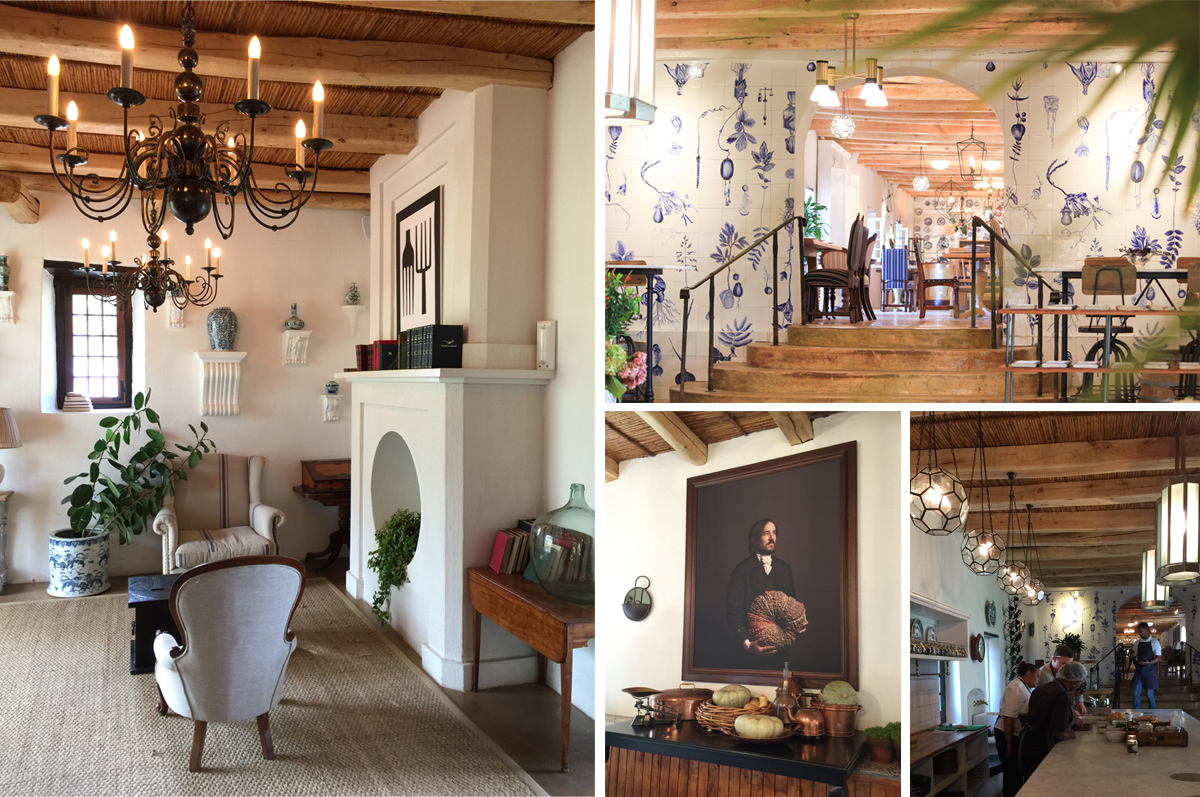 Set in a redesigned cellar of the Manor House, the inviting interiors feel more like a casual and eclectic kitchen than restaurant setting. Designed as a large open plan setting, the country style has Spanish influence seen in the blue and white tiles used. Striking features include the oversized, dark portraits adorning the walls, as well as the light filled bathrooms overlooking the working gardens.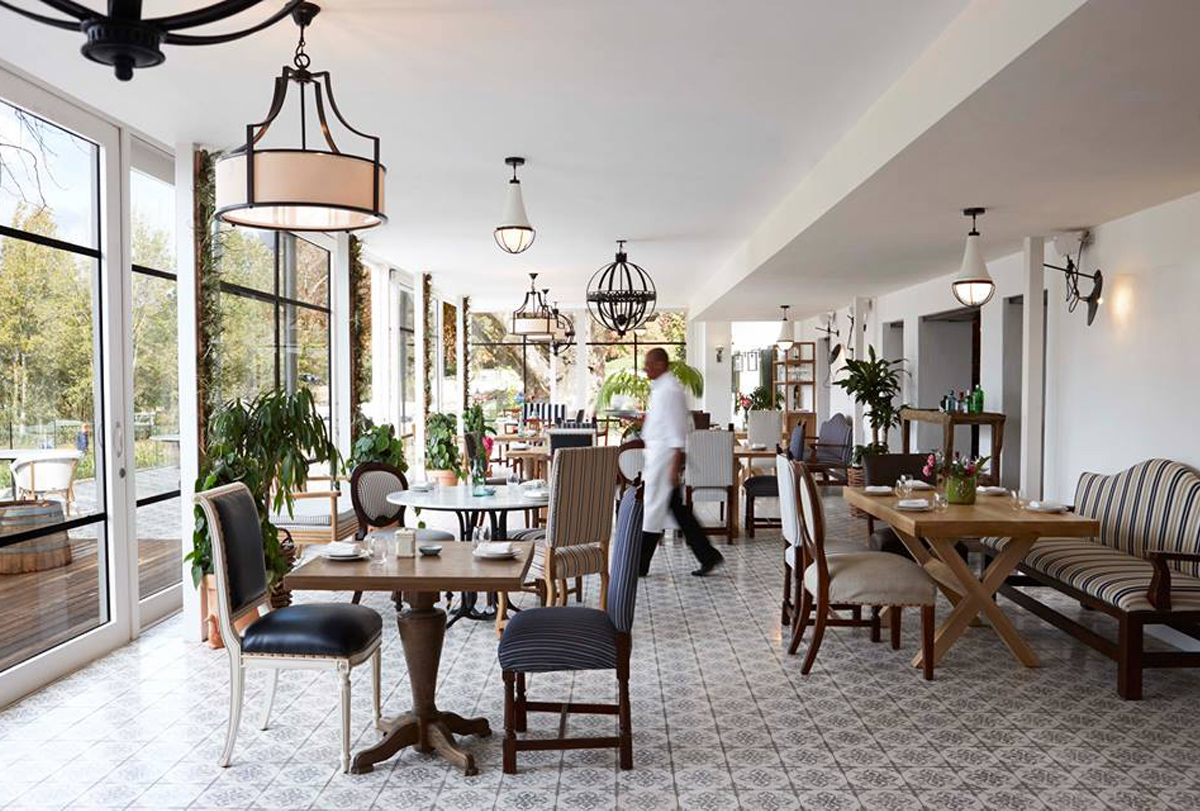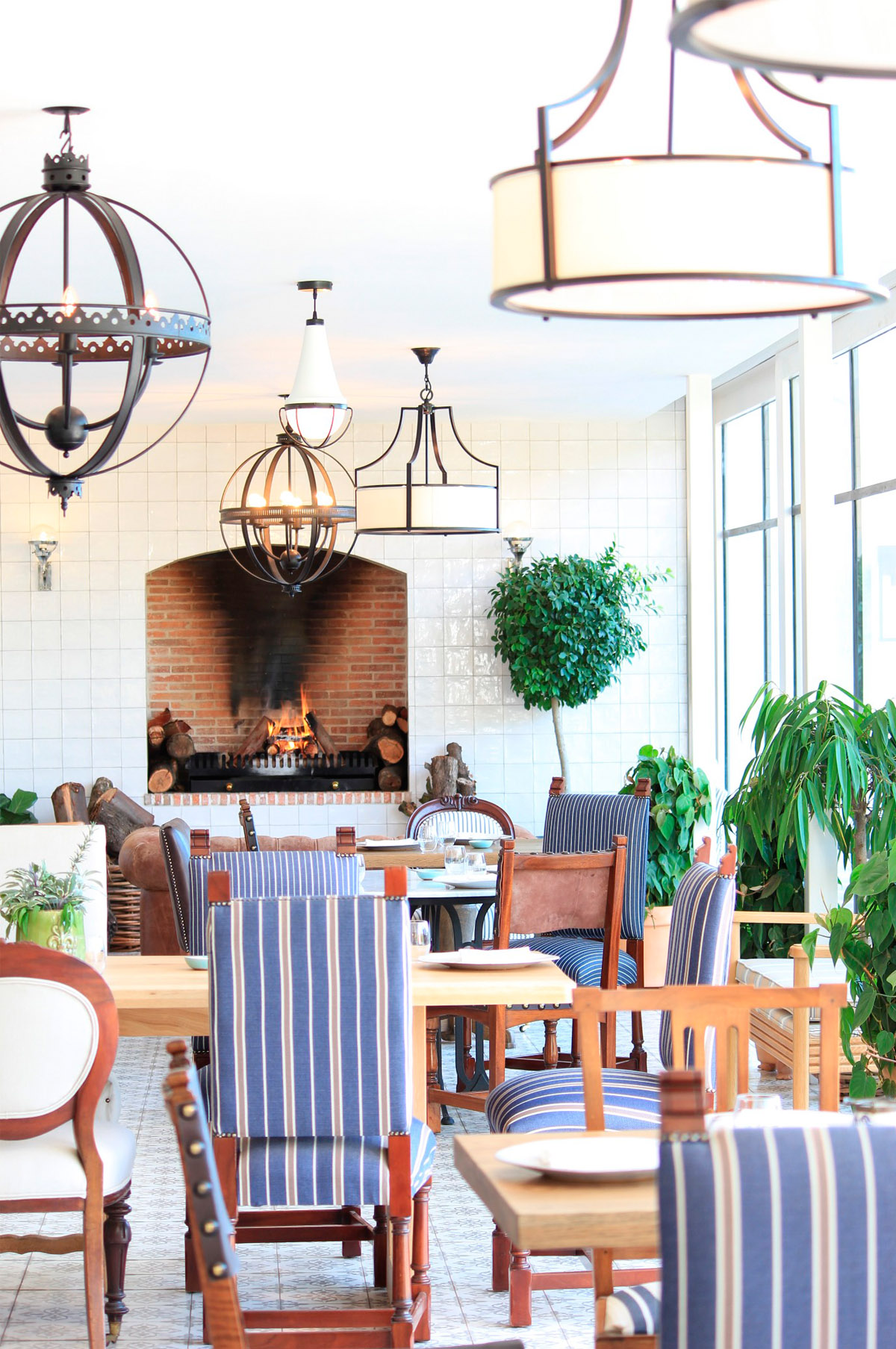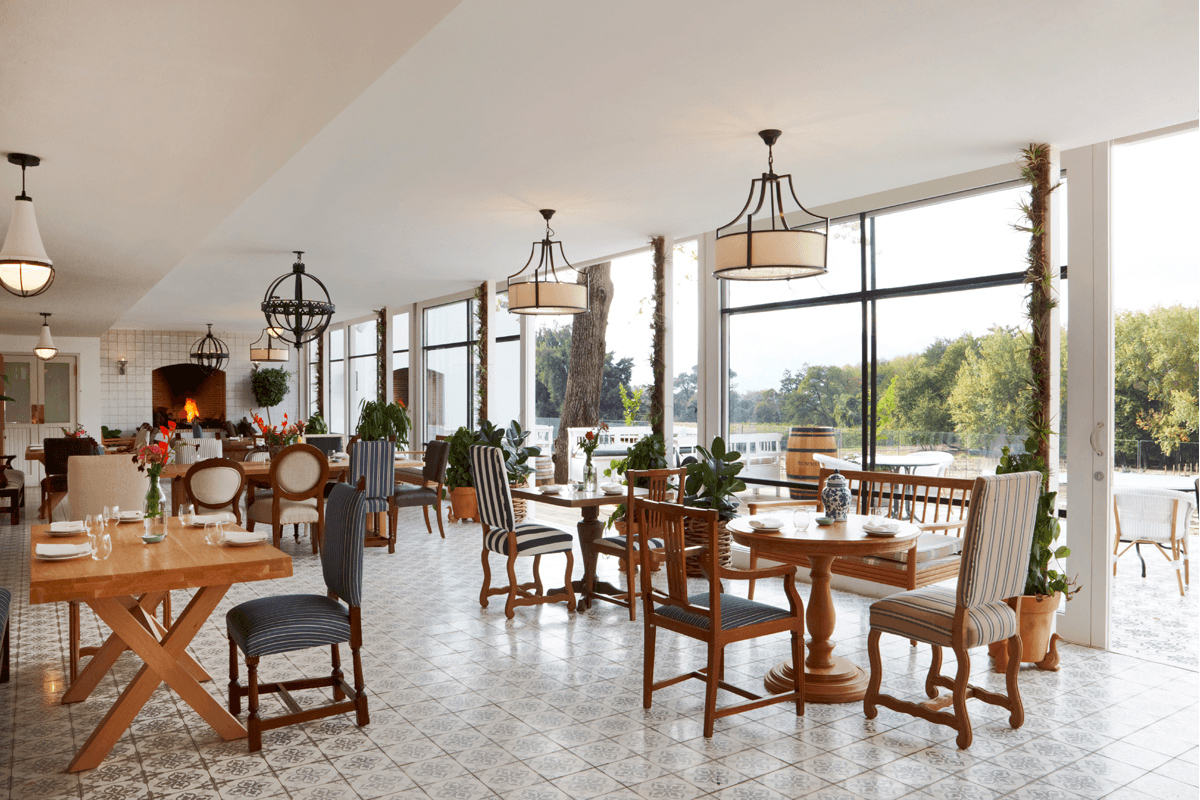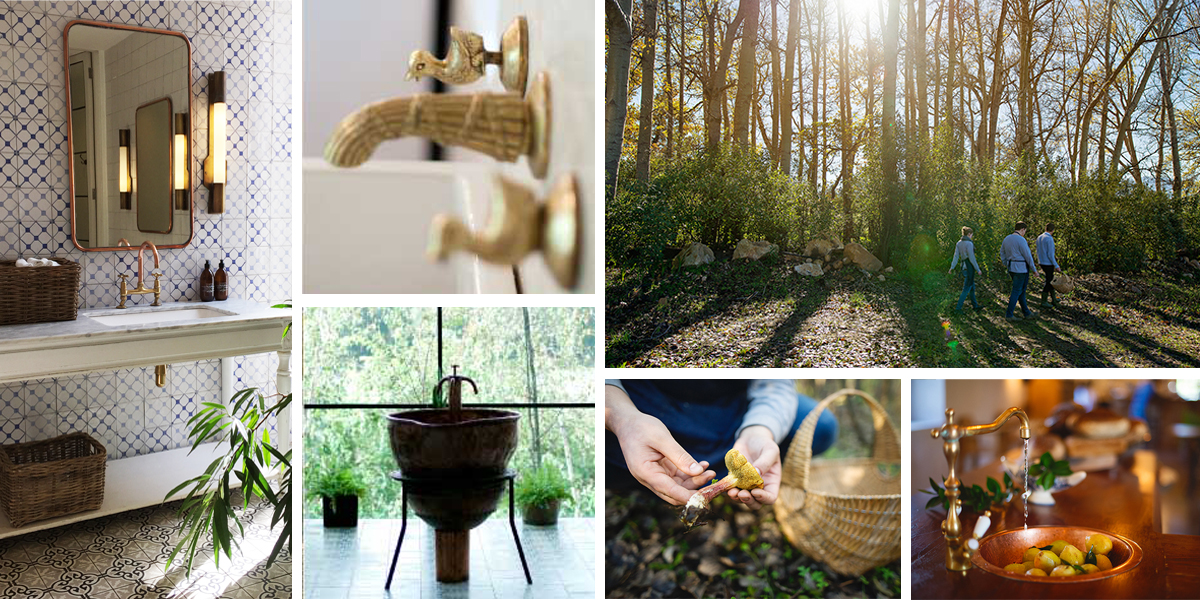 Our starters included the lamb three ways and steak tartare. It was with that first mouthful of the lamb dish that I knew this was going to be an exceptional meal. Add to it the fresh bread to start, the creme brûlée for dessert and the exquisite wine list, and well….. food heaven!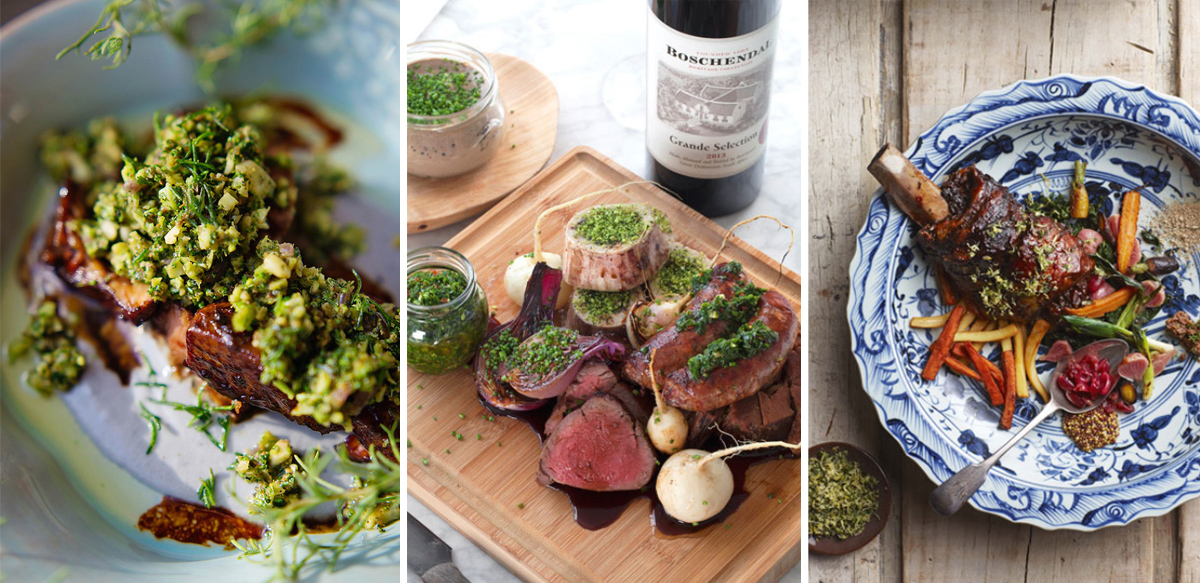 images via 1 | 2-5 | 6-8 | 9 | 10-11 | 12-17
SaveSave
SaveSaveSaveSaveSaveSave
SaveSave
SaveSave