Our designer Claire recently worked on the bedroom makeover for 4-year old Noah. The room is a small space at 10.52m2, with two major windows, wooden flooring and built-in cupboards. The room as a whole was dated and Claire was tasked transforming the space into a bright and friendly bedroom for Noah.
BEFORE

She knew that they would be losing one of the windows, which was being bricked in as part of the overall renovation work happening on the house, so she slightly enlarged the remaining window to compensate and maximise the amount of light coming into the room.
The wooden flooring was being reclaimed to another part of the house, so Claire chose to move forward with soft carpeting for the bedroom, knowing Noah like to play with his cars on the floor. She also recommended removing the built-in cupboards and instead created an open closet for the room, which ultimately made it feel more spacious.
INSPIRATION
1 | 2 | 3 | 4 | 5 | 6
The overall feeling for the room is a Scandinavian inspired minimalist white space, with dark teal and mustard acting as the colour injection.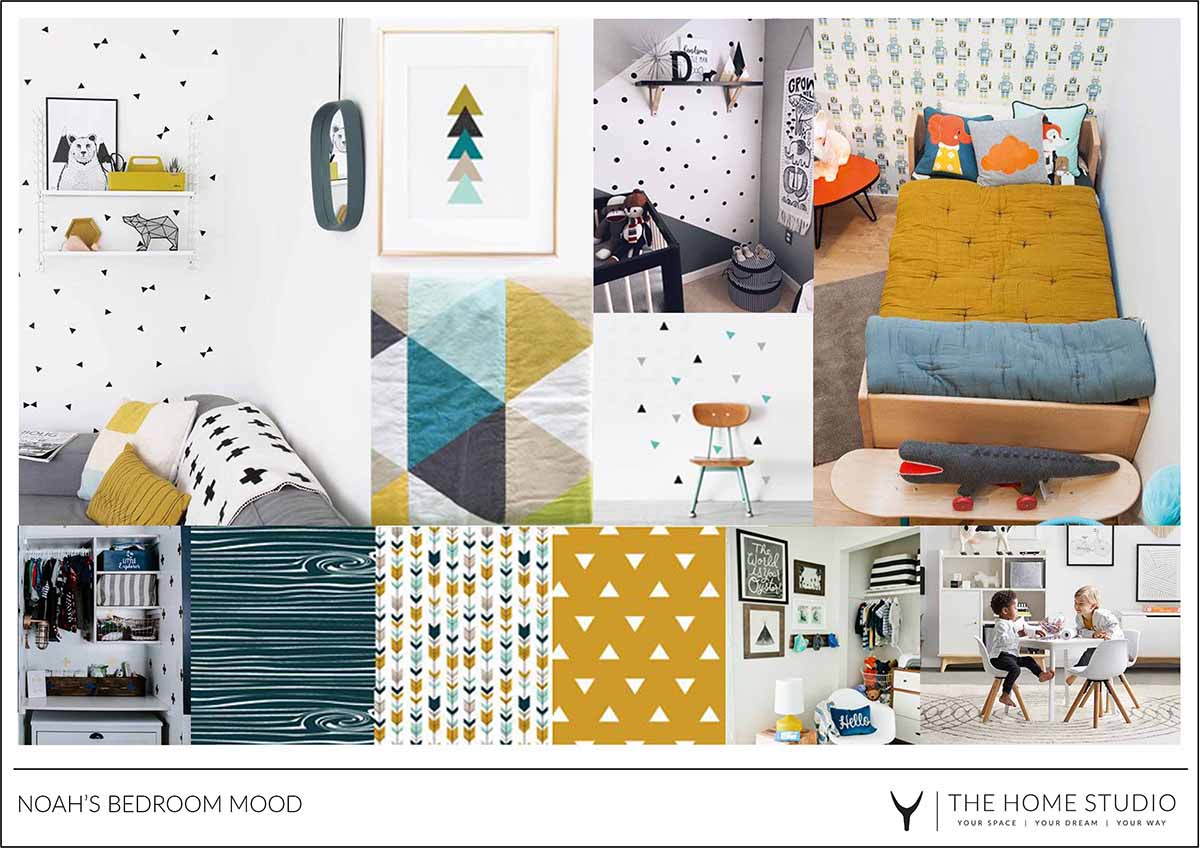 Given the smaller room size, Claire opted to group all the bigger furniture pieces along the main solid wall in the room. This maximised the open floor space, giving Noah plenty of floor space to play on.

Join us here tomorrow when we you show 'The After"!