Even if your precious little ones have small bedrooms, there is no reason their space shouldn't as well thought out and carefully planned. In fact the smaller the space the more you need to prioritise and decide which elements are really essential to the room – and its little occupant.
We've gathered our input on what key elements you need to consider when designing your little one's little room.
1. CREATE A FEATURE WALL
When it comes to designing tiny spaces, don't think small. We simply love feature walls, wallpaper and wall accents to cosy up a small bedroom space. It creates the feeling of a majestic wonderland for your little ones, and what a fun way to get their imaginations moving.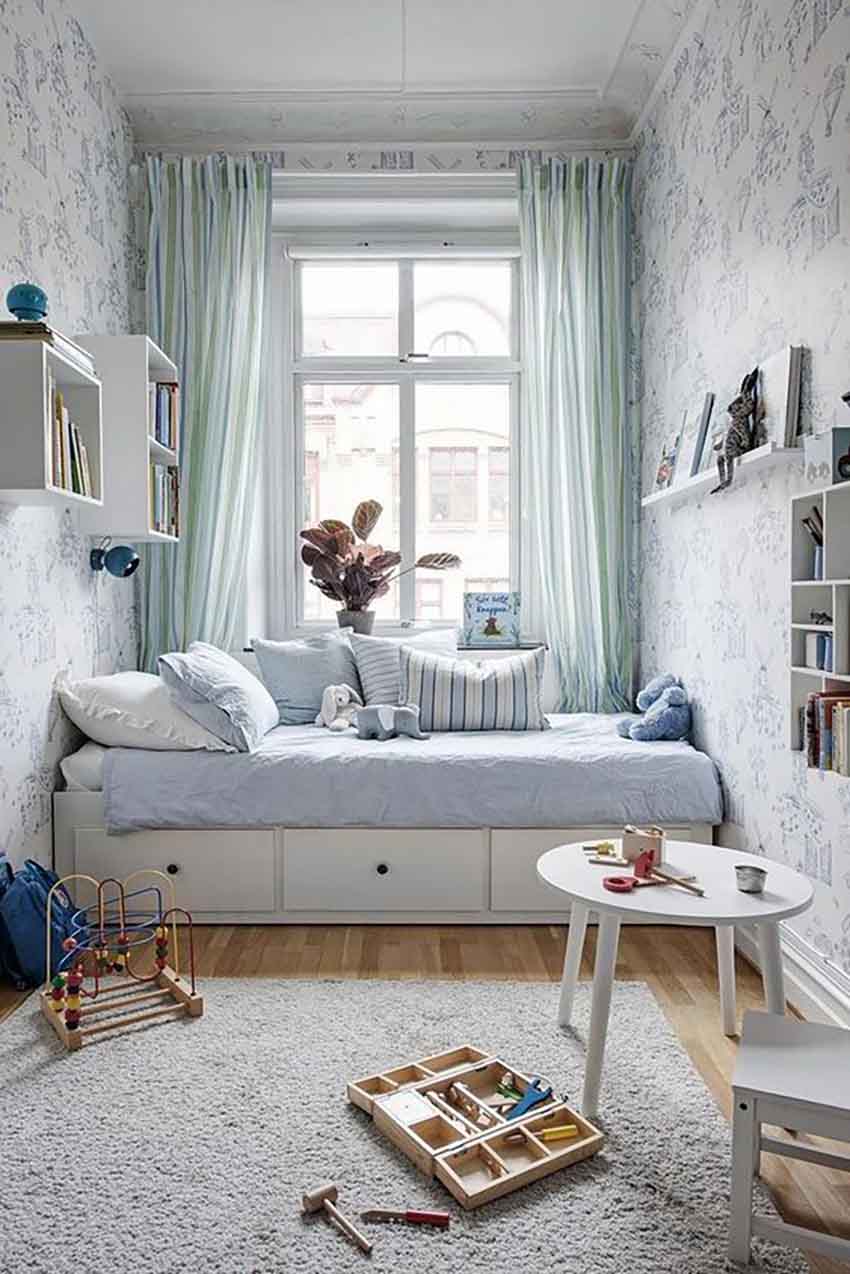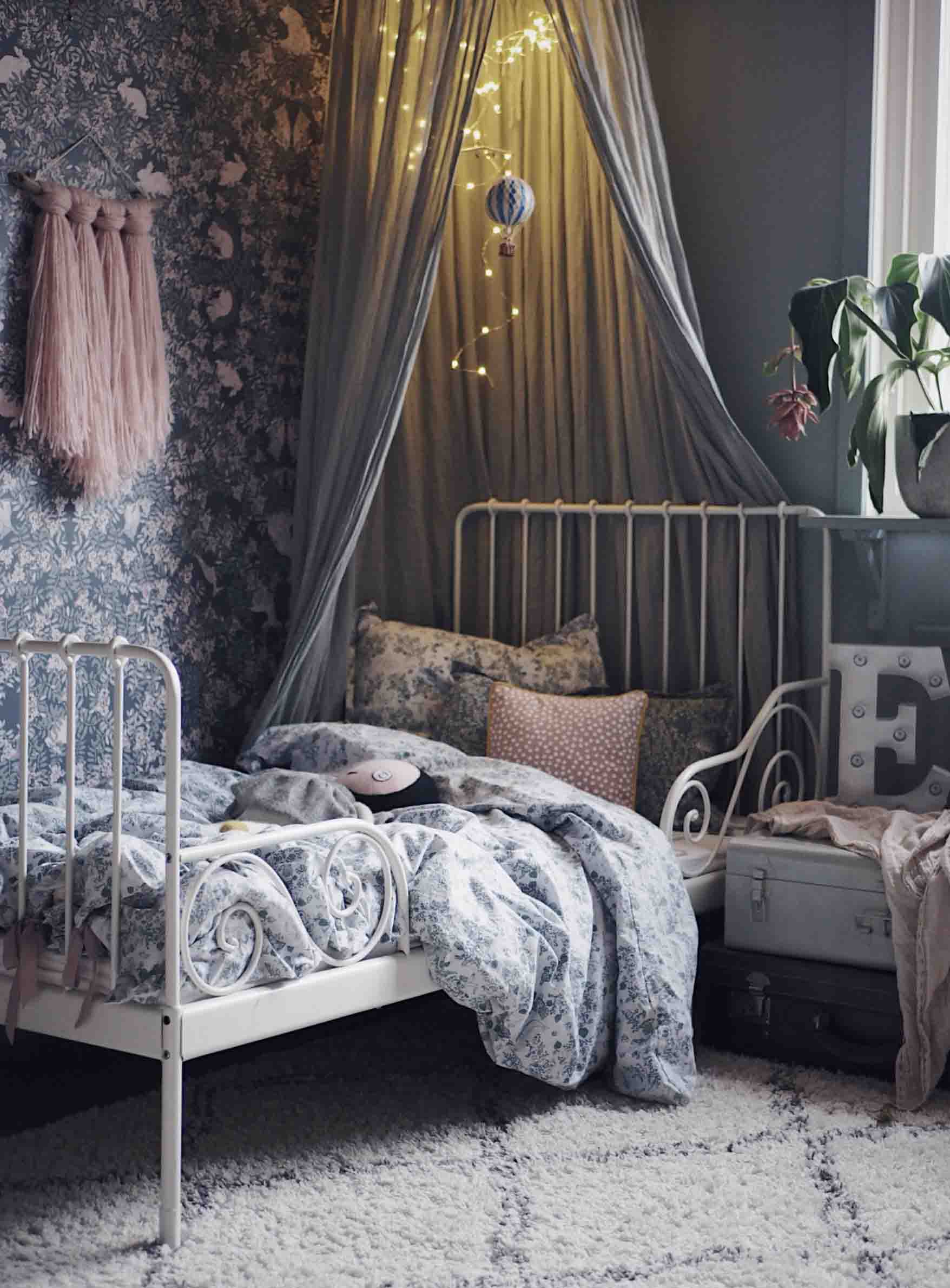 2. STORAGE, STORAGE AND MORE STORAGE
Clever storage in small bedrooms is an essential part of the process. We may have mentioned this before, but one of our favourite options are beds with storage below. Invest in a bed with underbed storage and you'll wonder how you managed without it. It is also ideally accessible to little people.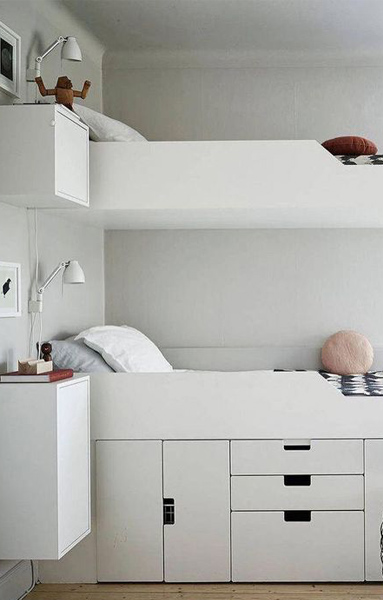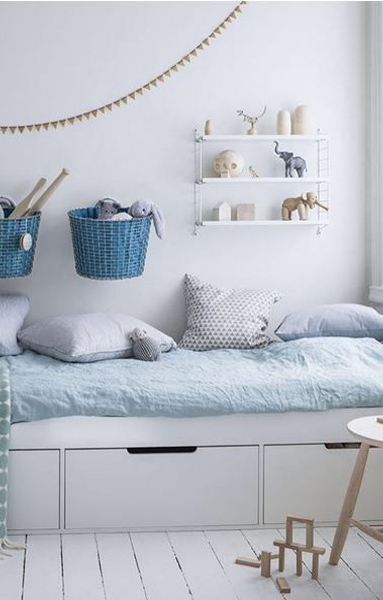 Built-in cupboards that can be used for clothing as well as book and toy storage or seating are ideal in kid's rooms. With a combination of closed and open storage, these units are perfect for hiding away clothes, shoes and unsightly items whilst allowing easy access and visibility to often used items and pieces you want on display.
3. LOFT BEDS
While we're on the subject of underbed storage, we would like to mention that we are also HUGE fans of the loft bed in kids rooms. The floor space it frees up doubles as amazing hideaway play area for your child too, or the perfect place for a desk and homework. Obviously the caveat here is that your child is old enough to be able to climb up and down the stairs to the bed – and don't forget the safety rail!.
While we know there are some crazy loft bed creations on Pinterest that we would love to install, there are also plenty of regular off the shelf options that are just as ideal for small spaces.

4. CREATIVE WALL
Create a dedicated space on the wall for fun activities such as lego boards, chalk paint, cork boards or paper rolls. We particularly love the idea of chalk board paint on cupboard doors, thus providing double duty.
5. WALL STORAGE
There are so many great wall mounted storage units available from book ledges and floating shelves to hooks and rails, there's no excuse not to utilise walls and free up precious floor space.