Images via YouTube and The Local Project
Often one of the last considered items on the project list, selecting the right front door for your home is crucial in setting the tone for your home's style – whether it's a contemporary or classic home. If you need to keep your project budget in check, then we suggest turning to off the shelf options rather than the custom route, which isn't to say that you can't get yourself a beautiful front door off the shelf. In fact we believe that you can.
Take a look at these great options.
WOOD DOORS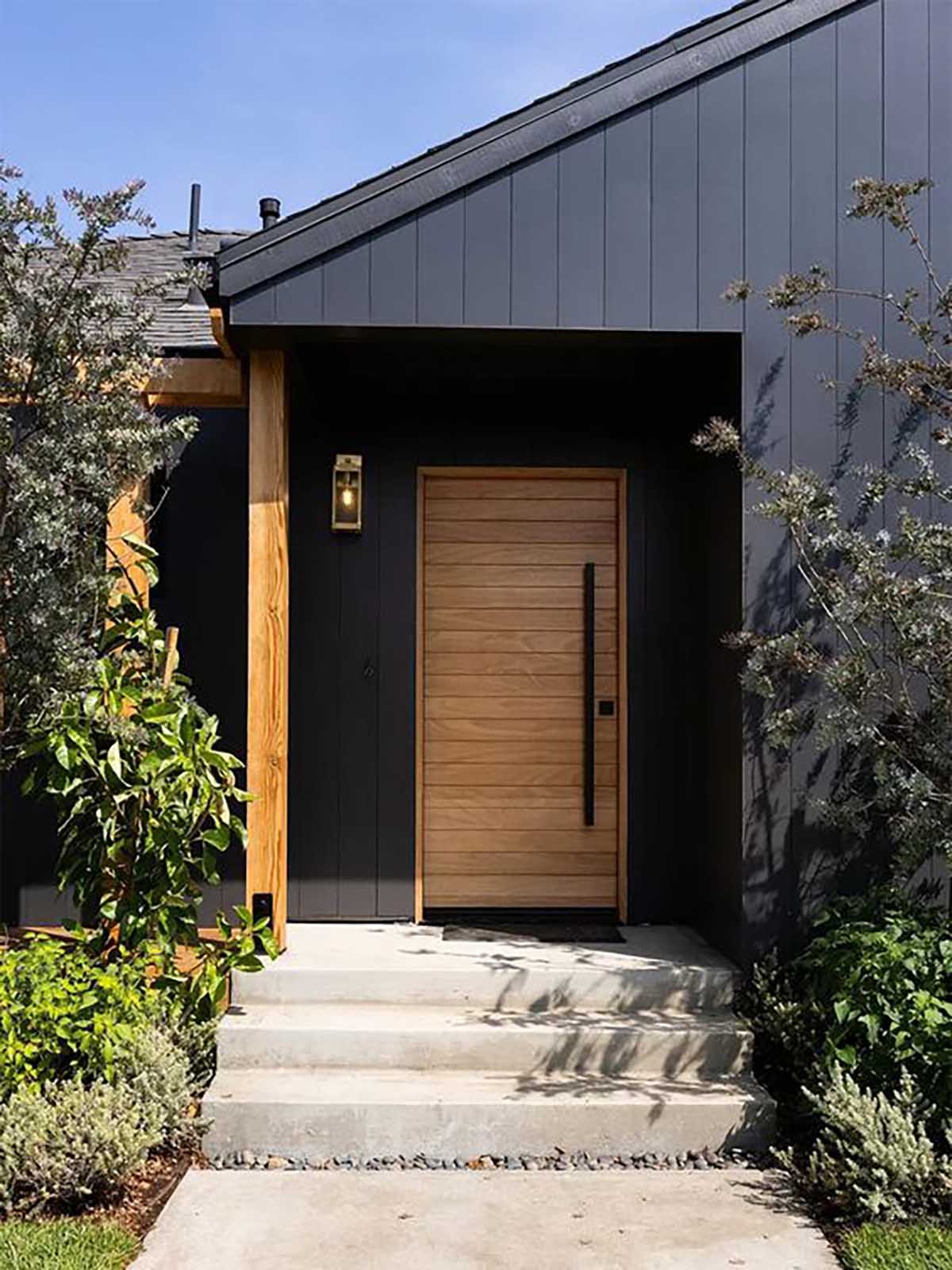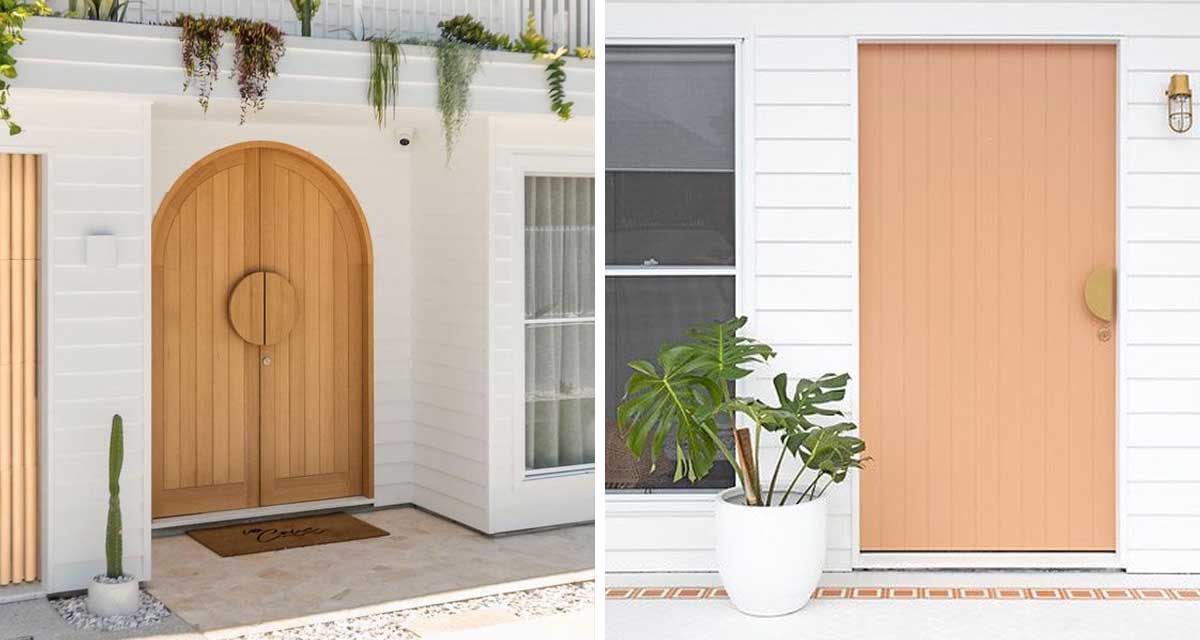 Images via Domino, The Design Files, and Pure Locations
For a contemporary looking front entrance – go for a solid timber door. Pair it with a statement door handle and simple. For extra wow factor choose a bold paint colour.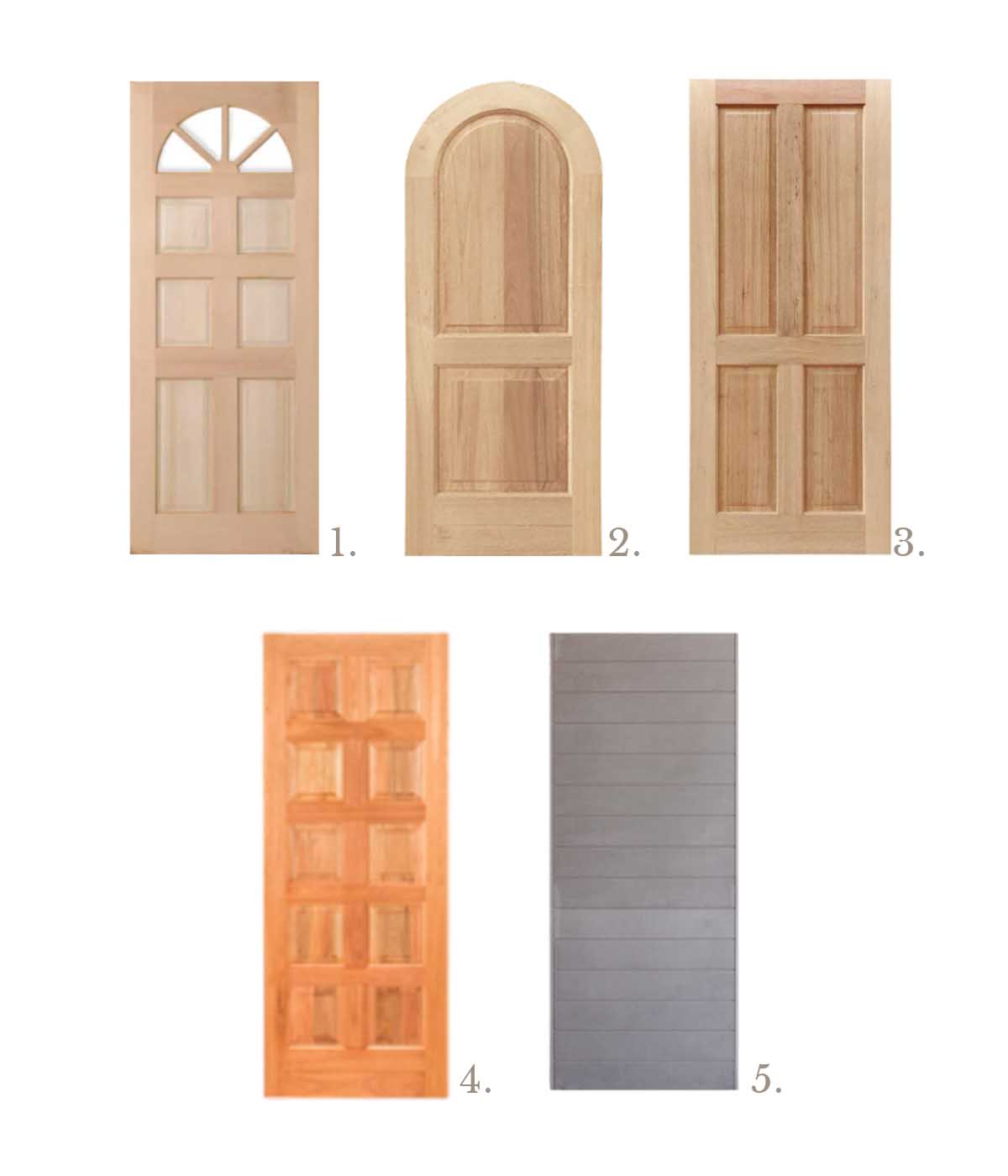 1. Exterior Door from Leroy Merlin | 2. Panel Arched Top Door from Van Acht | 3. 4 Panel Door from Doors Direct | 4. Panel Hardwood Door from Megadoors | 5. 15 Slat Exterior Door from Van Acht
GLASS DOORS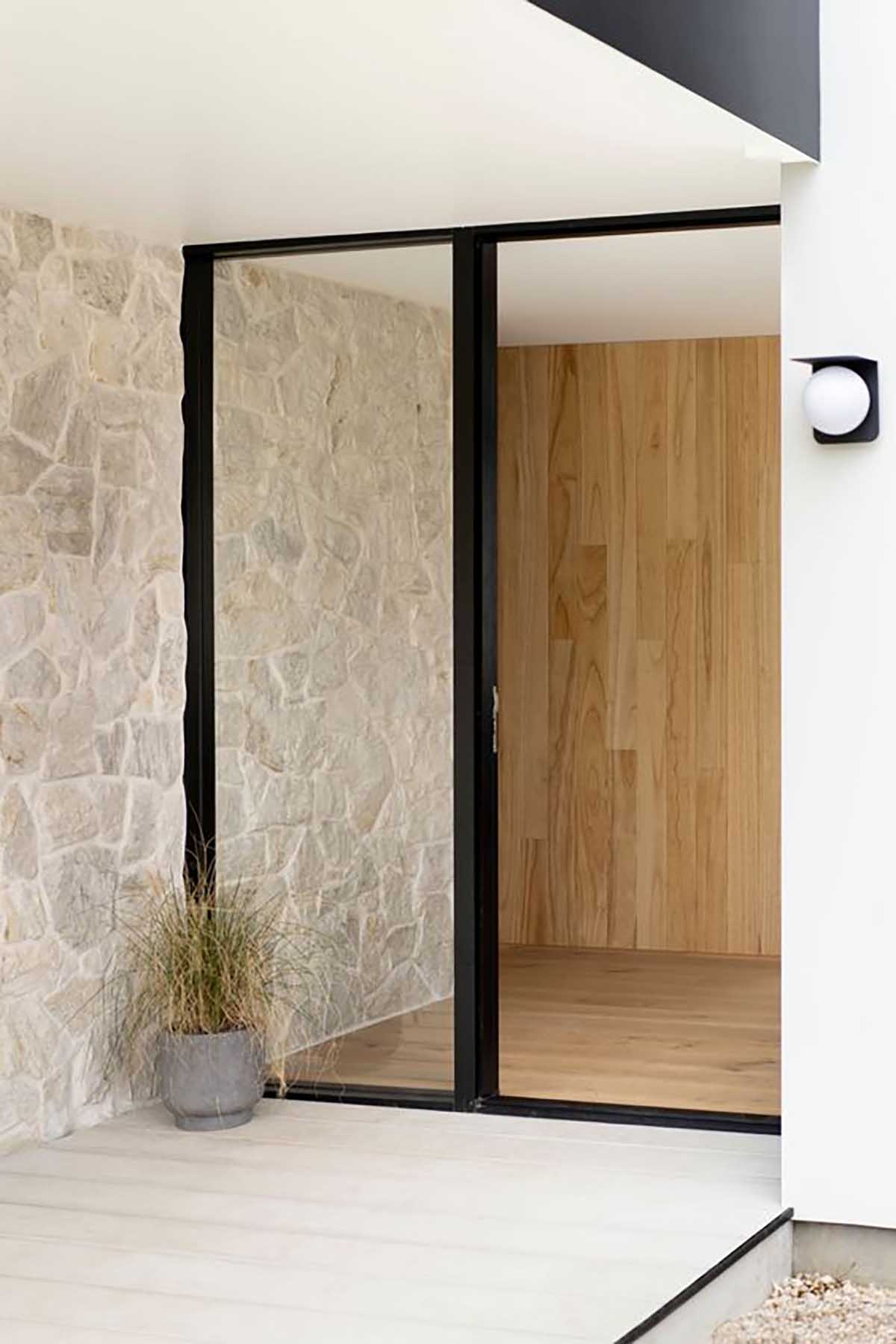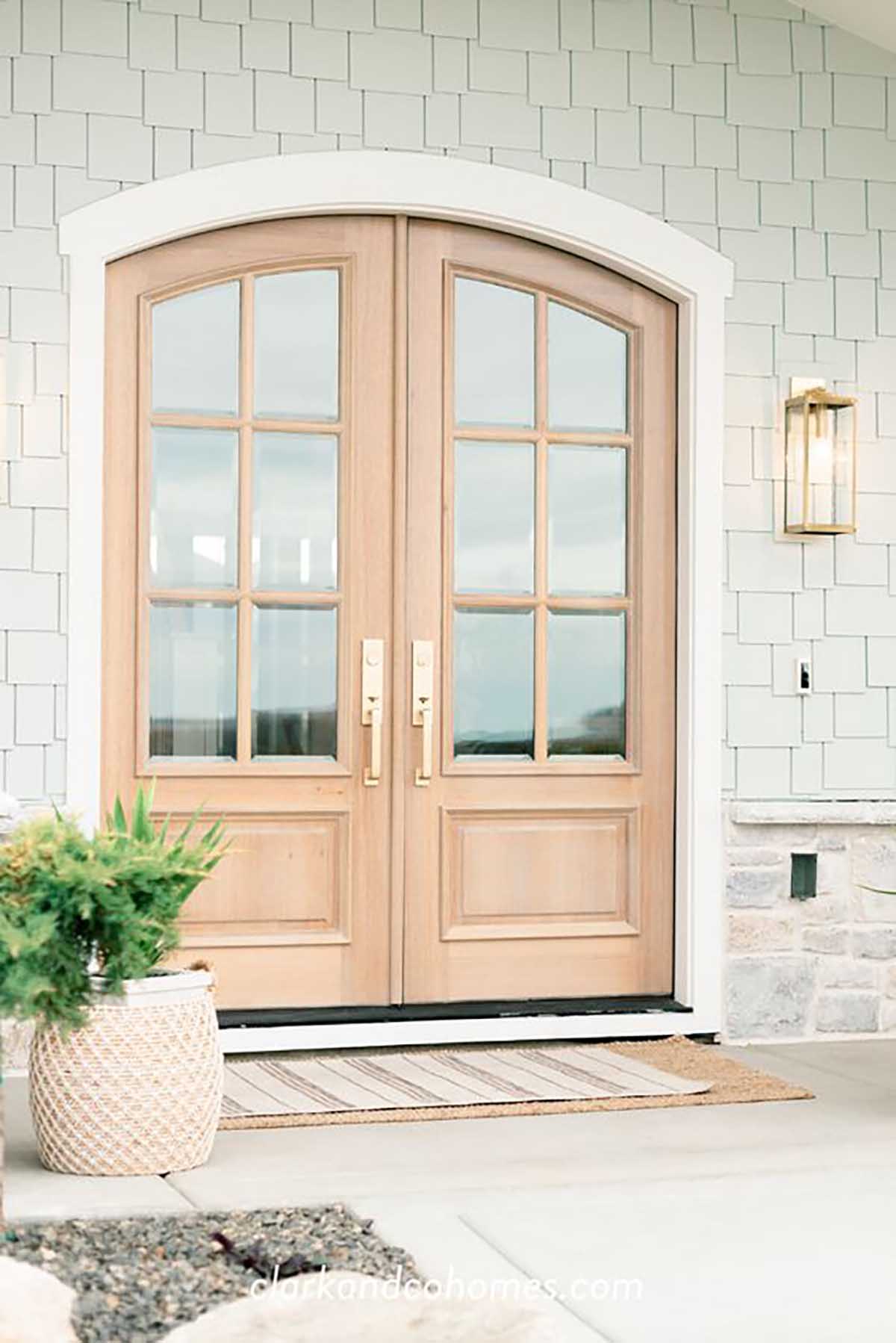 Images via Houzz and Clark and Co Homes
When it comes to classic homes, a traditional-style door is the way to go. Obviously if you've been blessed with a good solid front door that's in good condition, it's always best to keep and restore. Sometimes a new coat of paint in a lovely colour can bring a door back to life, along with new door hardware and hinges. If your original front door is in need of replacing these are a few options for your consideration.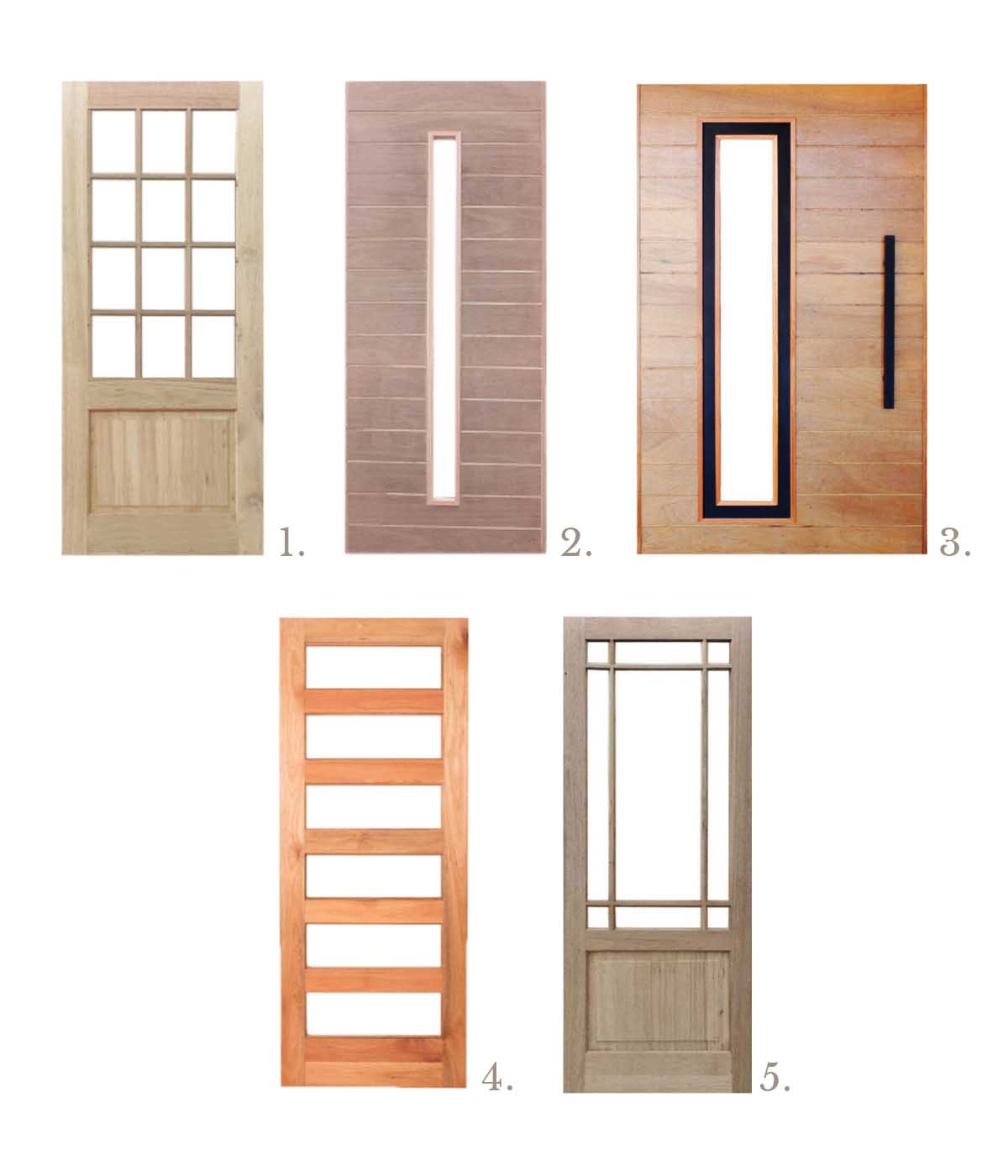 1. 12 Light French Door from Van Acht | 2. Horizontal Slatted with Vertical Slit Door from Van Acht | 3. Vertical Viewing Panel Pivot Door by Van Acht | 4. 6 Light Panel Door from Mega Doors | 5. Happy Door by Doors Direct
PIVOT DOORS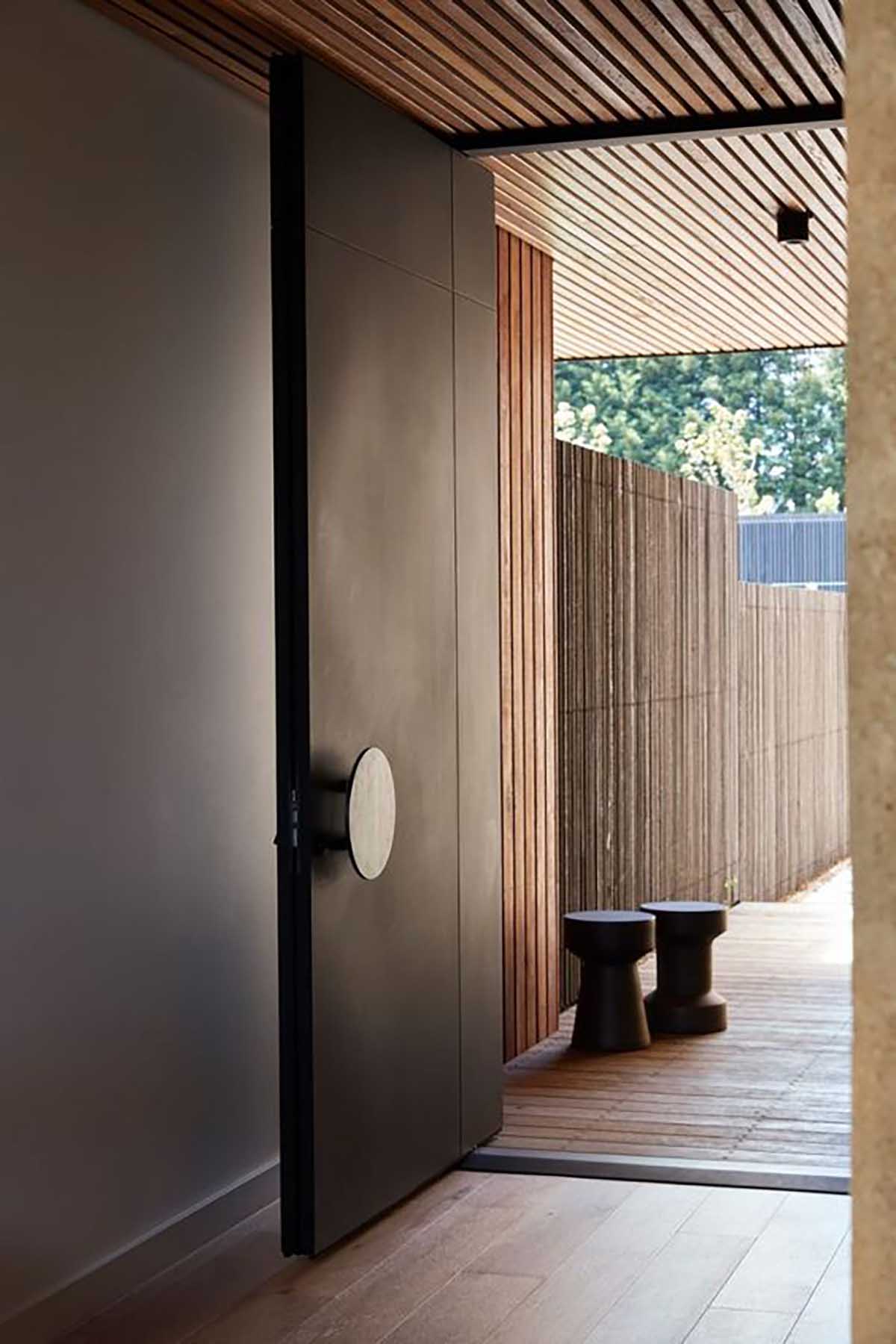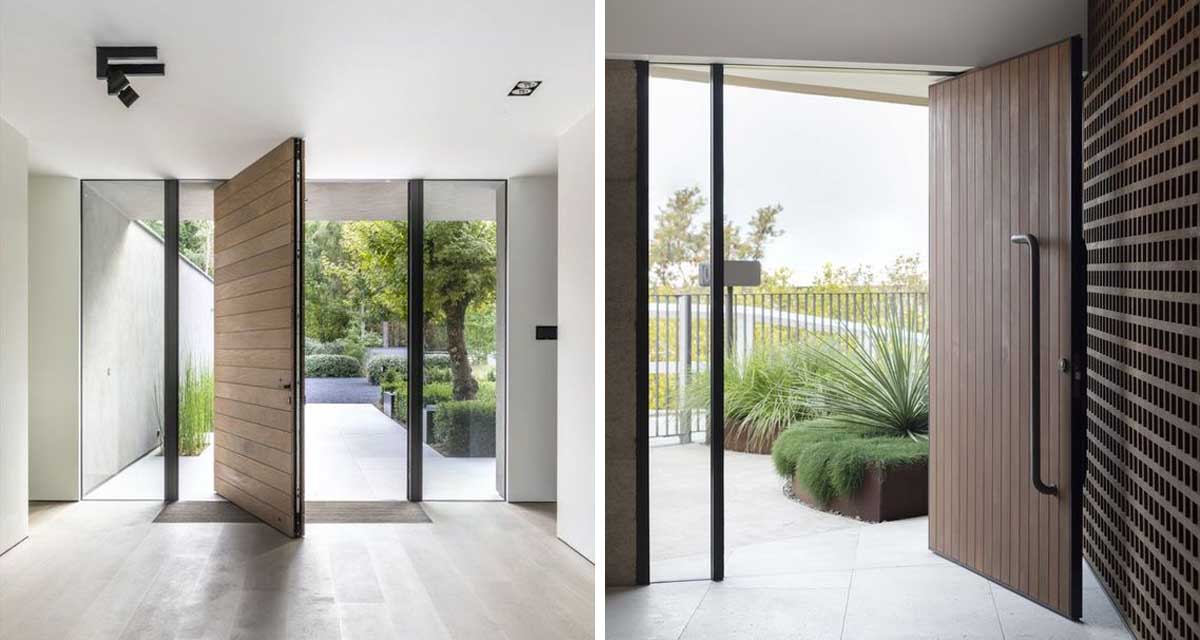 Images via Home Beautiful and The Local Project
Pivot doors are big and bold, and ideal if your home has the space to make a statgeent. If you're looking to bring in natural light, and privacy isn't a concern, choose an option with an element of glass. Paired with a statement brass door handle and lock, it really sets the tone for the inside of the home.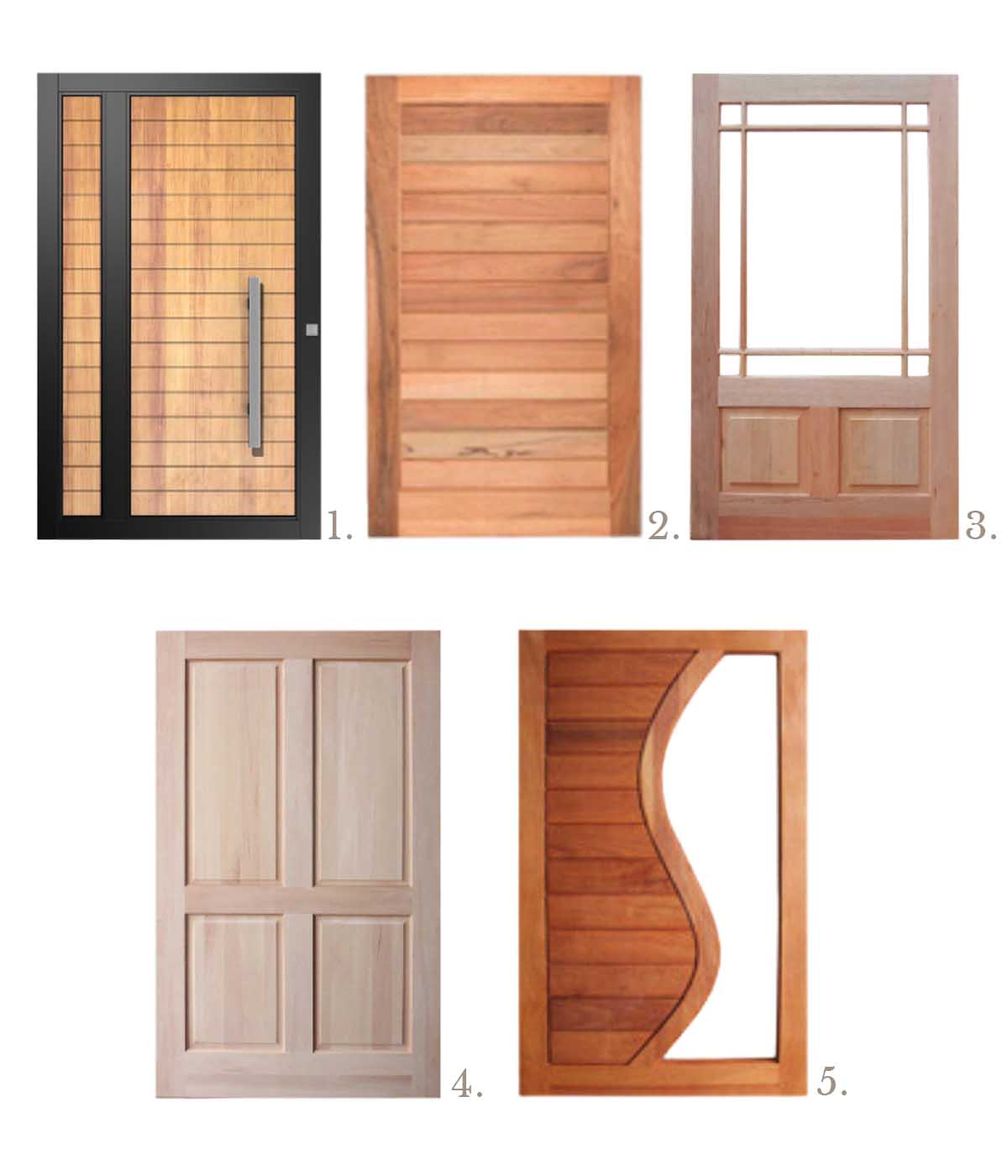 1. Double Slatted Pivot Door from Van Acht | 2. Horizontal Pivot Door from Megadoors | 3. Glass and Meranti Pivot Door from Van Acht | 4. Pivot 4 Panel Door from Van Acht | 5. Horizontal Pivot Door by Mega Doors