We've long been fans of checkered flooring here at The Home Studio. While we consider this style of flooring a timeless staple, the application has come and gone out of mainstream trends over the years.
When you think of checkerboard flooring, you probably think of courtyards and kitchens in traditional style residences, however the application has found its way into mudrooms, dining rooms, entryways and bathrooms (a personal favourite) of any style home.
We've also seen some of favourite designers from Australia to the US putting their own spin on the checkerboard floor concept, just proving the staying power of classic and timeless design!
Here are a few of favourite applications, starting with this stunning entry and its own personal take on the classic black and white design.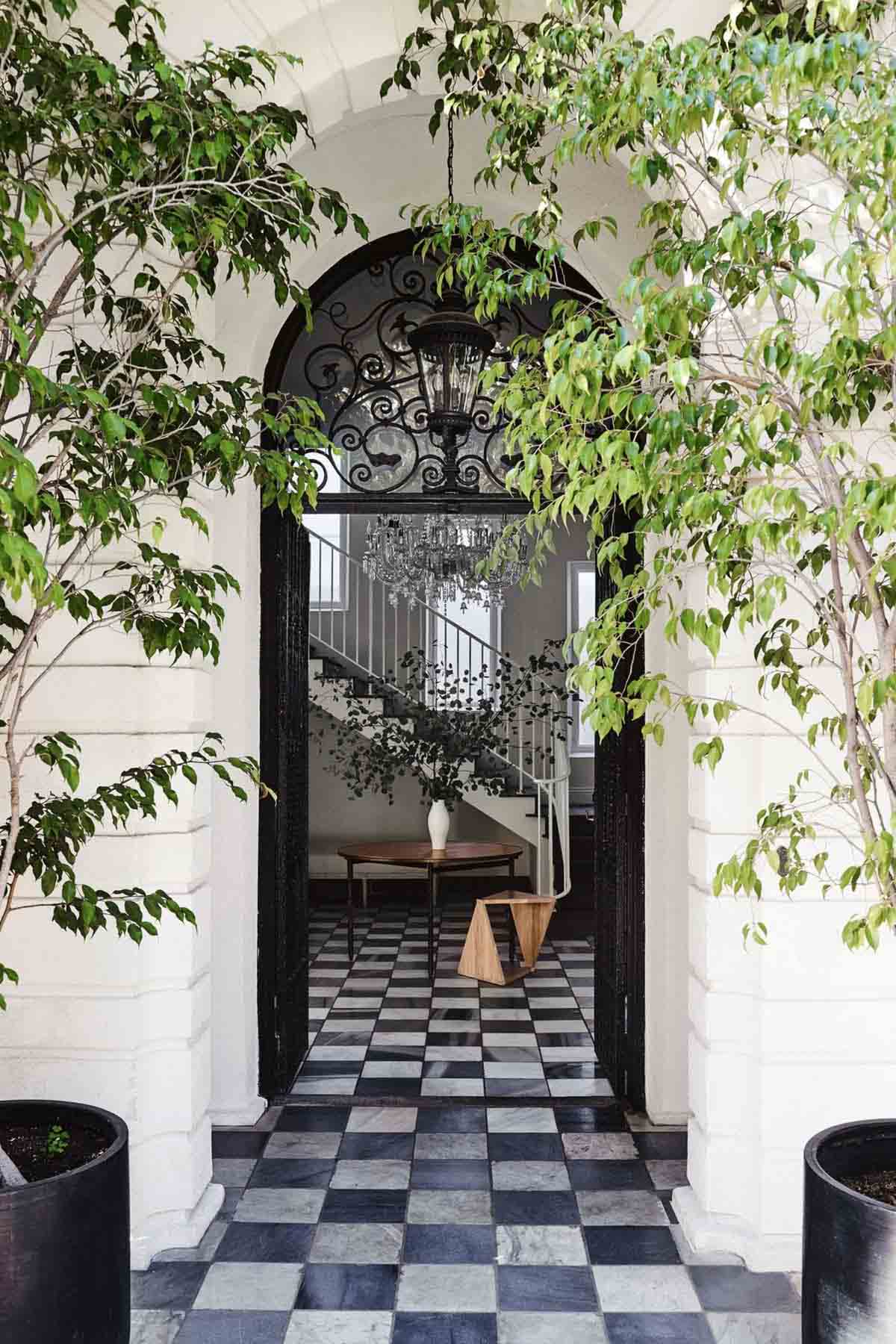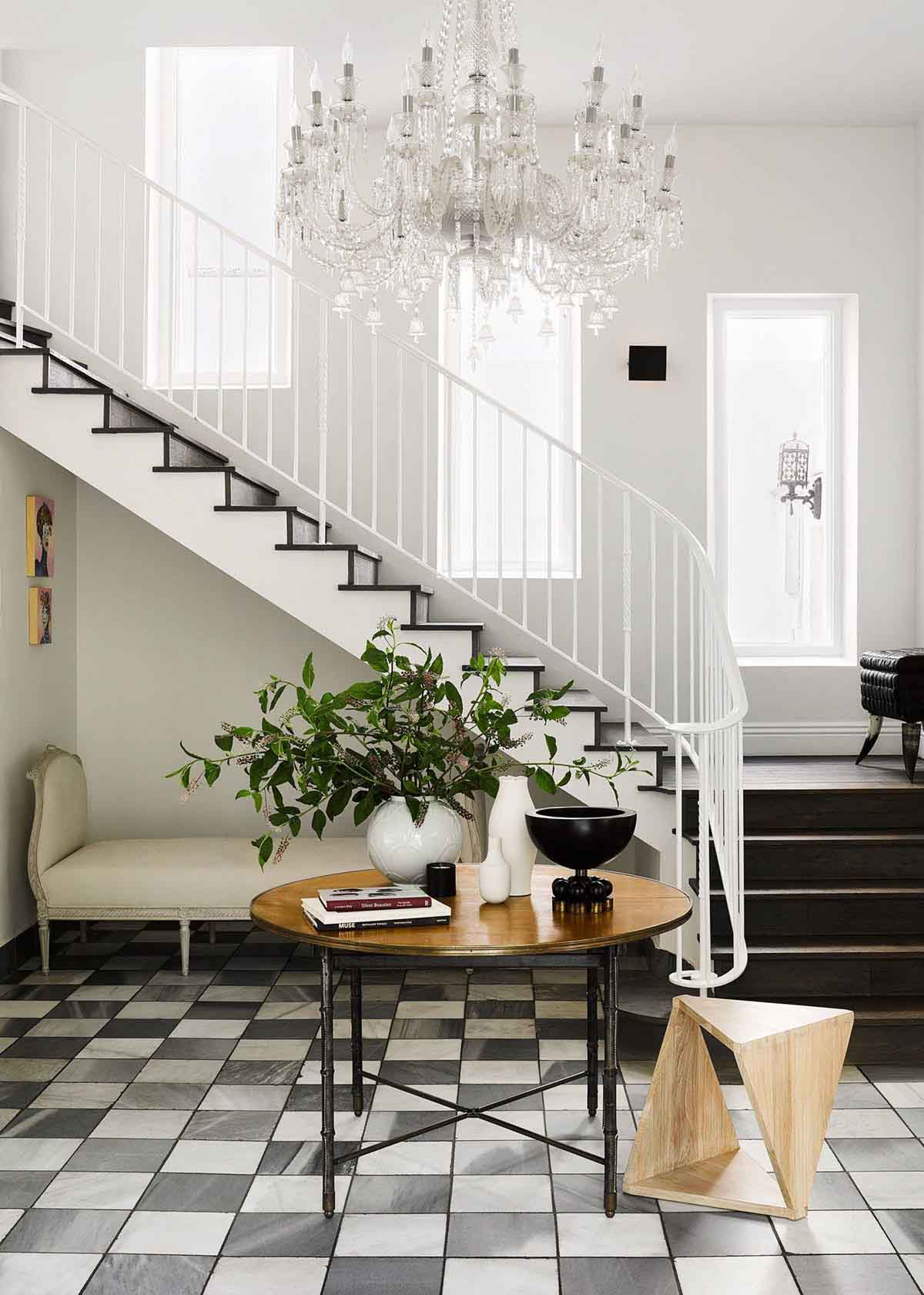 Images via Architectural Digest
Notice how these floorboards have been upskilled into a checkerboard format. Such a great mix of traditional meets contemporary style in a historic home.
Images via Town and Country Living
If you worried about how to transition from your checkerboard flooring to another material, this image shows us how the change is in fact a powerful design tool, allowing to change style and 'mark' the entrance of the new space.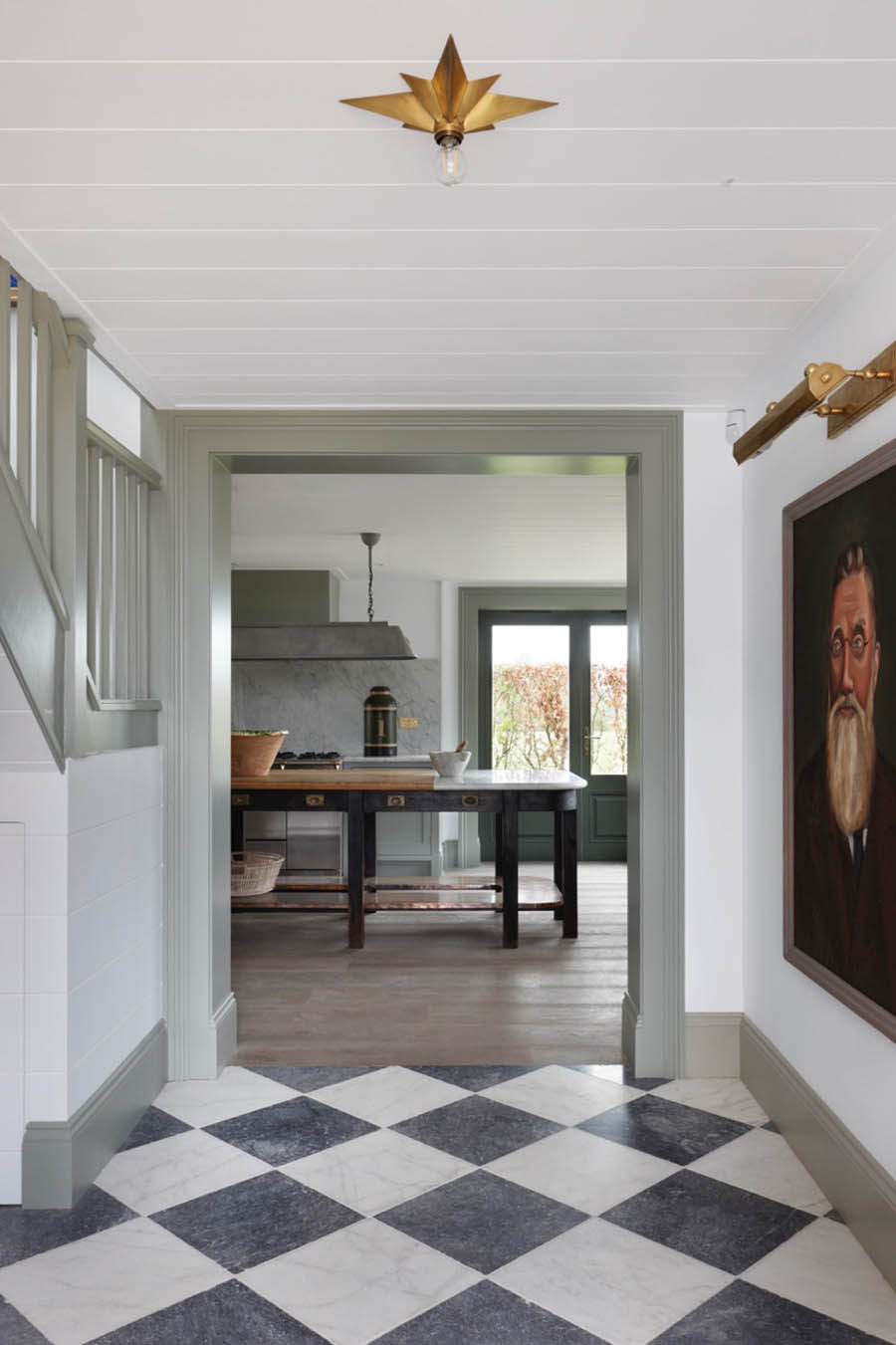 Image via Tom House
Not only is this bathroom bathroom using a version of my favourite dusky green-grey colour, but it has taken the design up a notch with the checkered flooring pattern.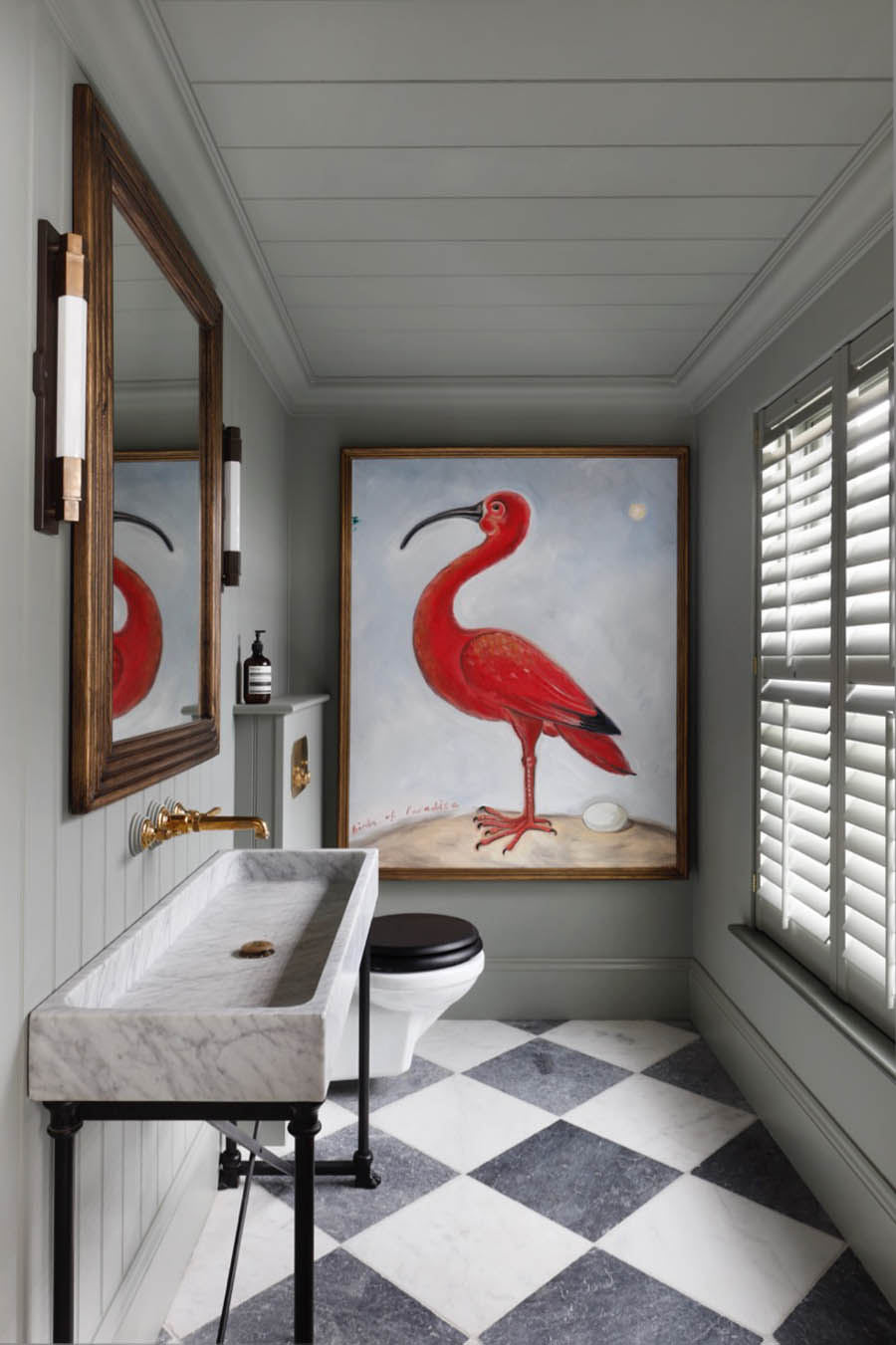 Image via Tom House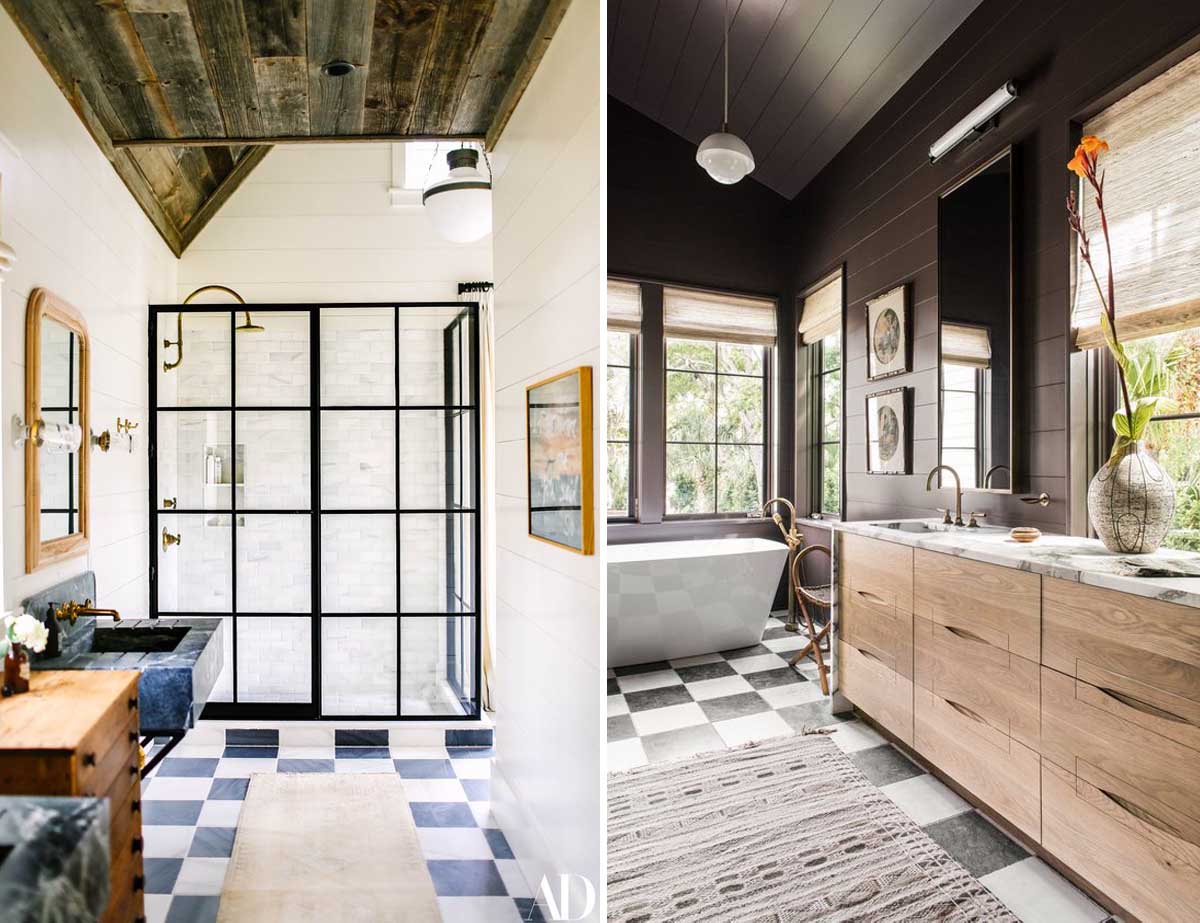 Image via Architectural Digest
I love the concept of bringing checkered flooring into your living and dining spaces, where it gives the room a very European feeling. I love feeling like I'm on holiday all the time!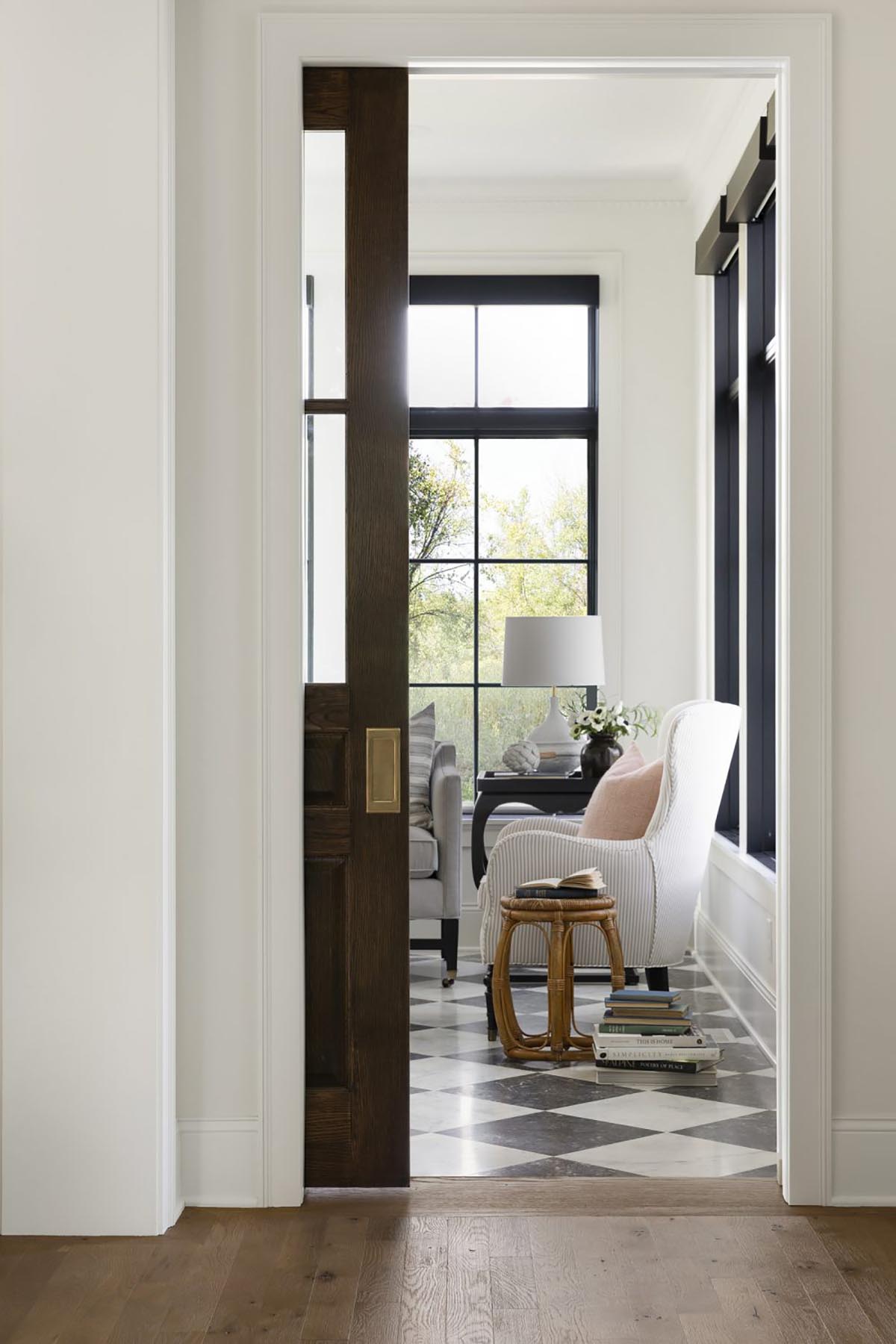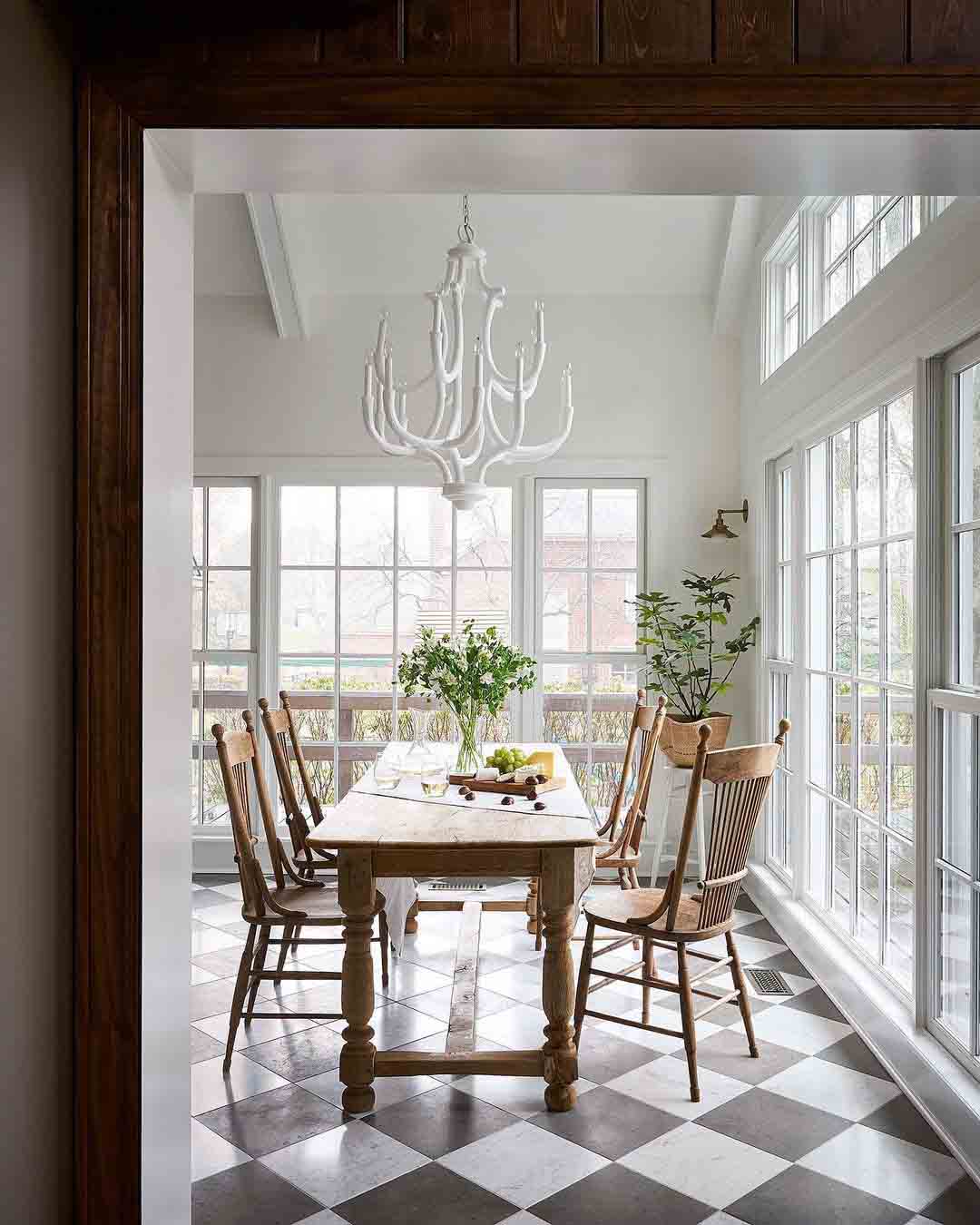 Images via Brie Hammel Interiors
Of course, there is absolutely no reason why you need to stick a black and white colour palette when it comes to checkered flooring. We seen bright blues, greens and reds all making an appearance, but I have to be honest when I saw this pink and white checkered flooring that the ladies from Three Birds installed in their latest project I kind of lost my mind! It is so simple and so flipping stunning, it left me wondering why had I not thought of that?!?!?! It would have been perfect for somewhere, anywhere at House G!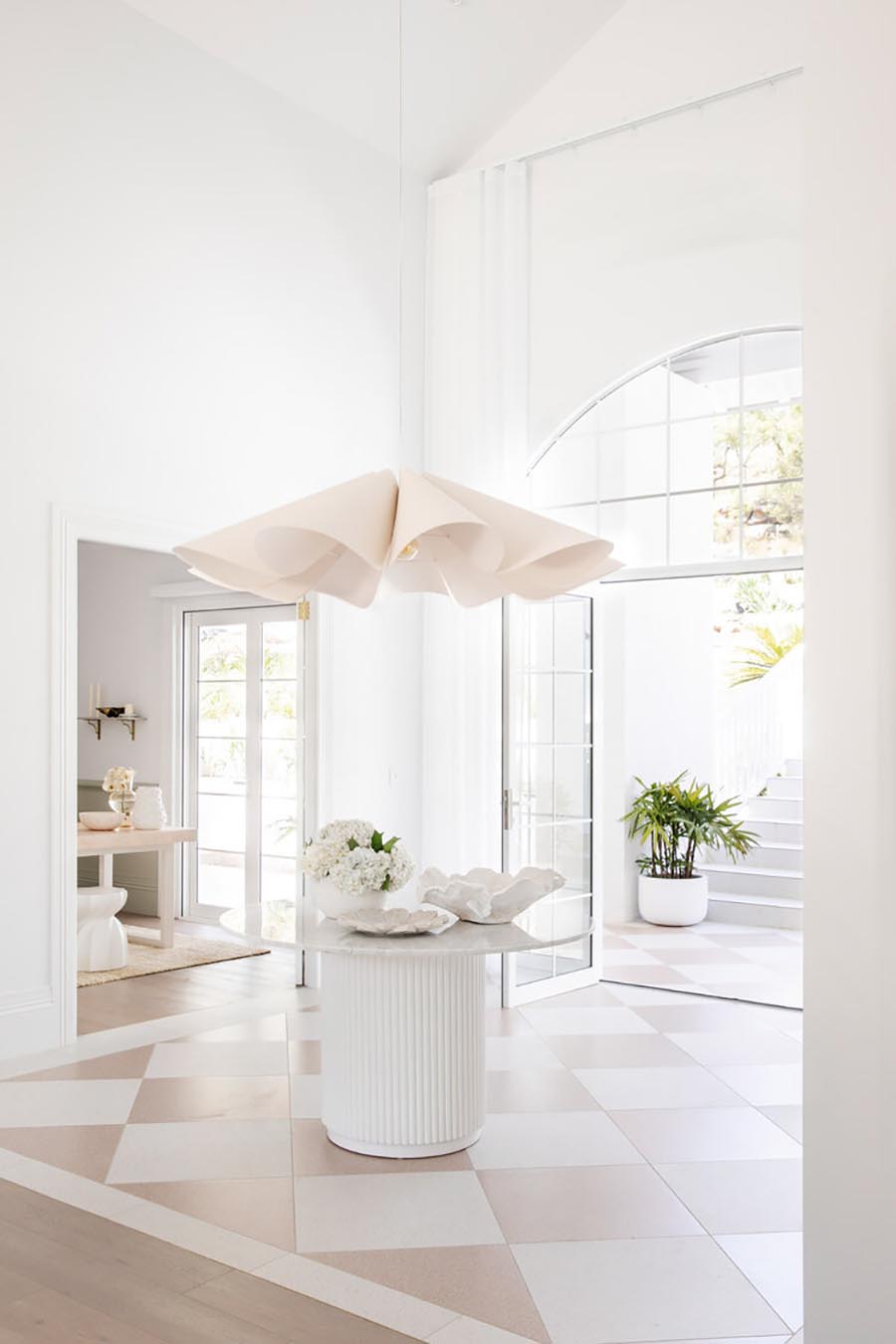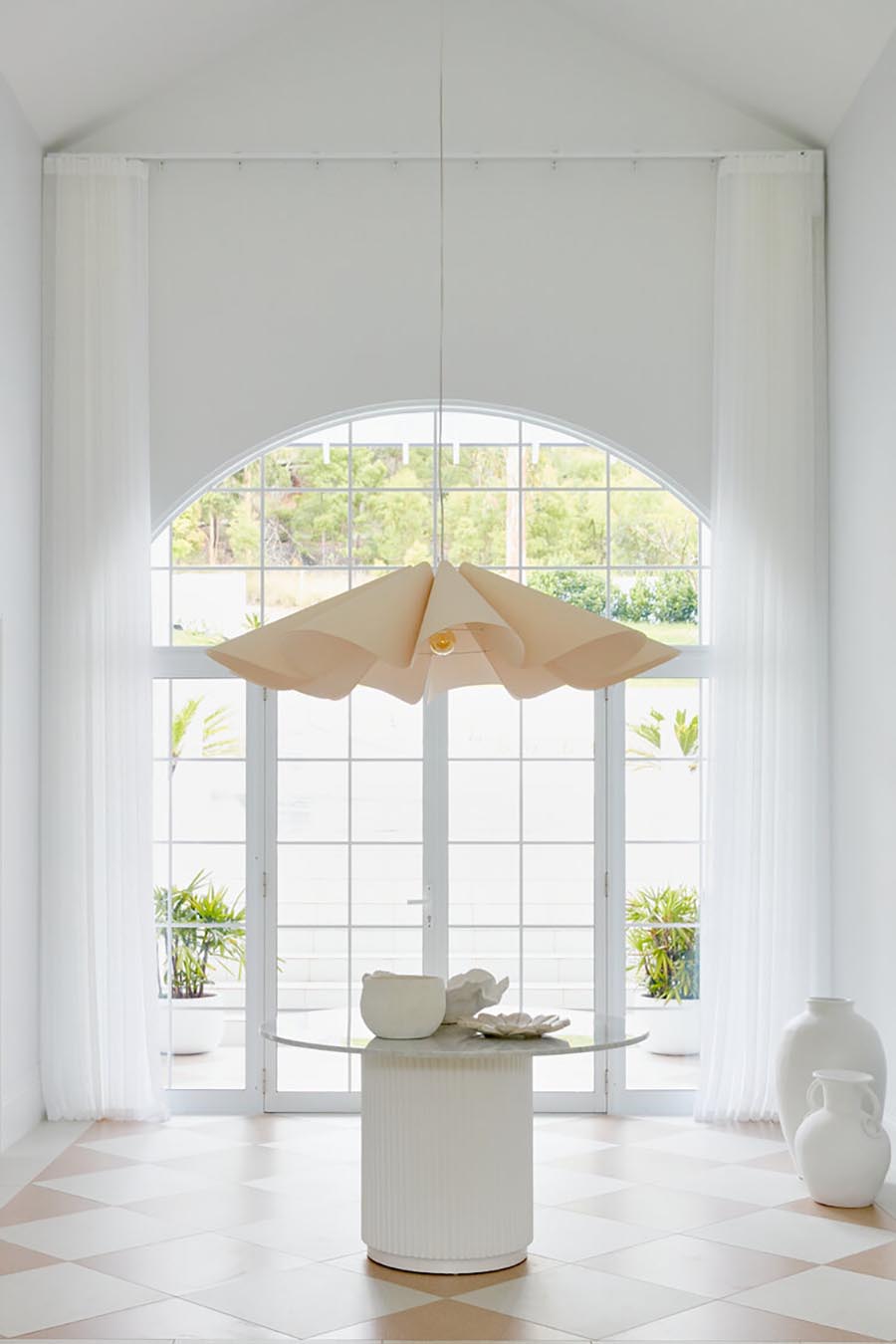 Images via Three Birds Renovation
It goes without saying that I am currently plotting and planning on how to bring checkered flooring into House G!