If you're in the market for new dining chairs and are unsure on style, colour or finish, we say choose wood. Wood is a classic material choice as it comes in a wide range of finishes and tones, sizes and silhouettes, and can instantly add warmth to any space.
But more than that, a wood chair gives the feeling of a quality, handcrafted piece of furniture and that "just out of the workshop" feel. They also tend to suit most dining tables, whether also made from wood, or something more modern like glass, marble or concrete.
Whether you choose a blonde tone or a darker walnut hue, a wood chair is a classic, timeless, minimalistic and oh-so-chic.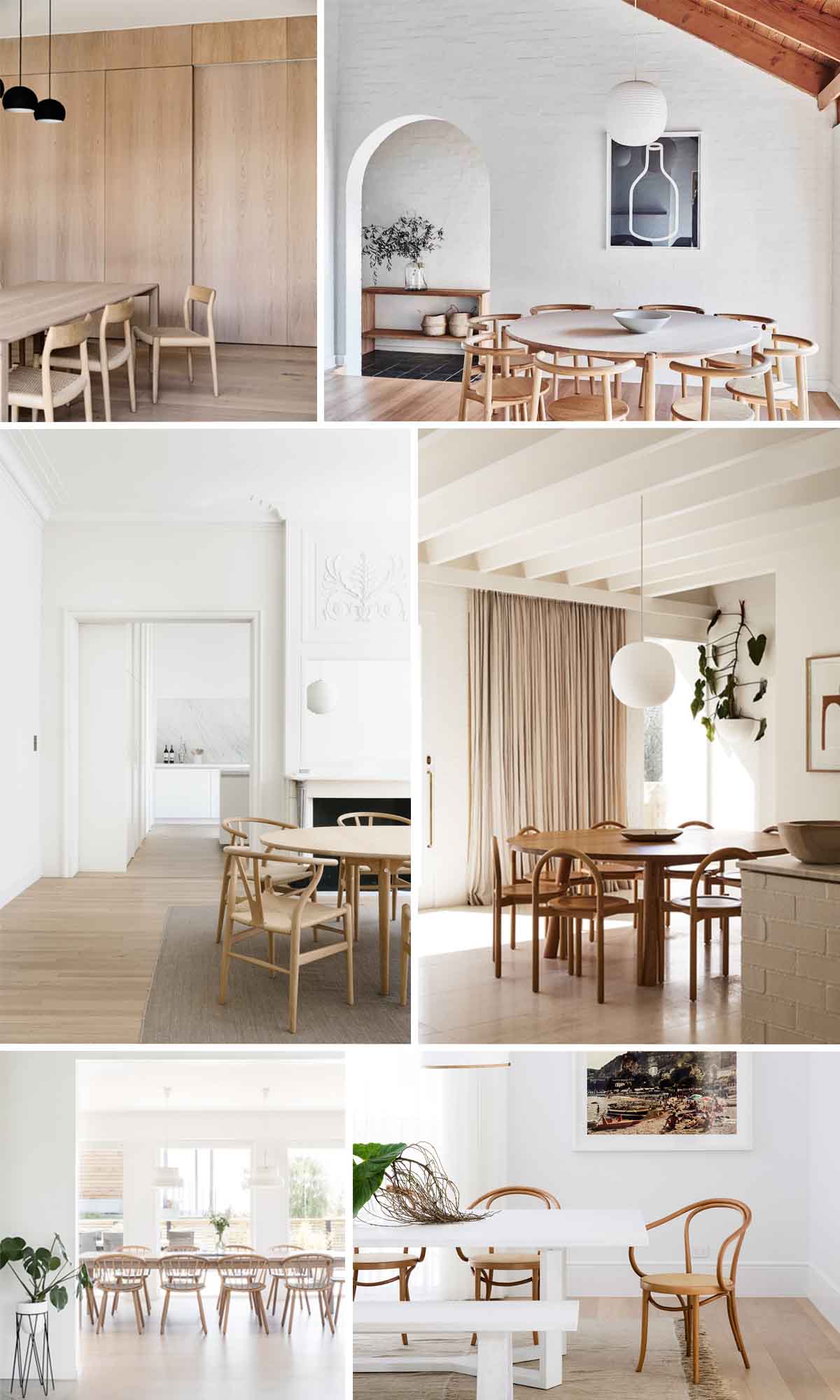 Images F | 1 | 2 | 3 | 4 | 5 | 6
To help you with your selection, today we've rounded up a few classics that are bound to work in your dining space.
Round Up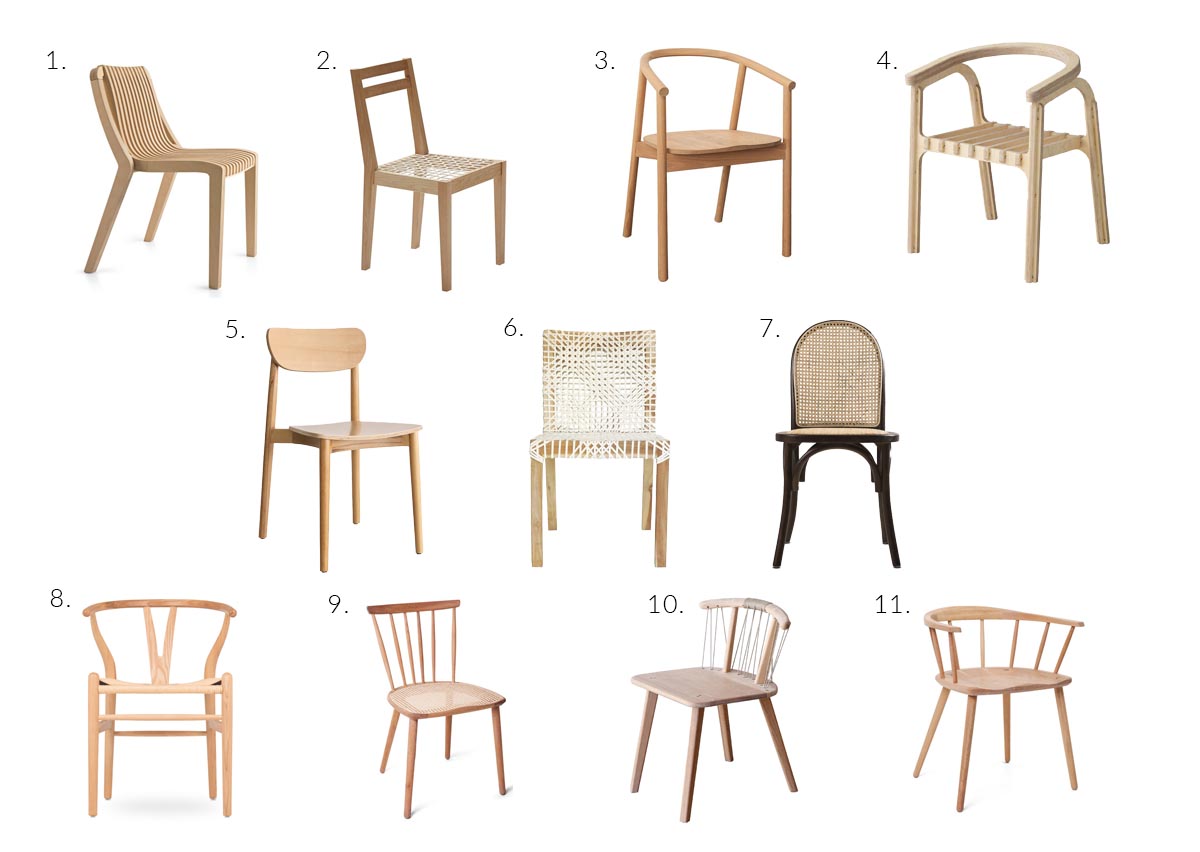 1. The Radius Dining Chair from Knus | 2. Oak Riempie Chair from Design Store | 3. Natural James Chair from Design Store | 4. Koro Chair from Aura Interiors | 5. Chase Dining Chair from Aura Interiors | 6. Evon Dining Chair from Weylandts | 7. Wick Dining Chair from @home | 8. Wishbone Dining Chair from @home | 9. Spindle Back Diner from Houtlander | 10. Nosh Diner from Kipekee Studio | 11. Low Back Diner from Houtlander