With many of our clients reaching out about updating their outdoor entertaining spaces, we are feeling the push to get summer ready. We recently talked about our three tried-and-tested outdoor looks, but today we're going one step further and sourcing the 'Wood and White' look for you.
Nothing says "absolutely classic" quite like a wood and white outdoor space. These base pieces can work in just about any setting, and once in place you can personalise each space with accessories to match your style.
We've pulled this simple and stylish concept together over 3 budgets, for your shopping pleasure!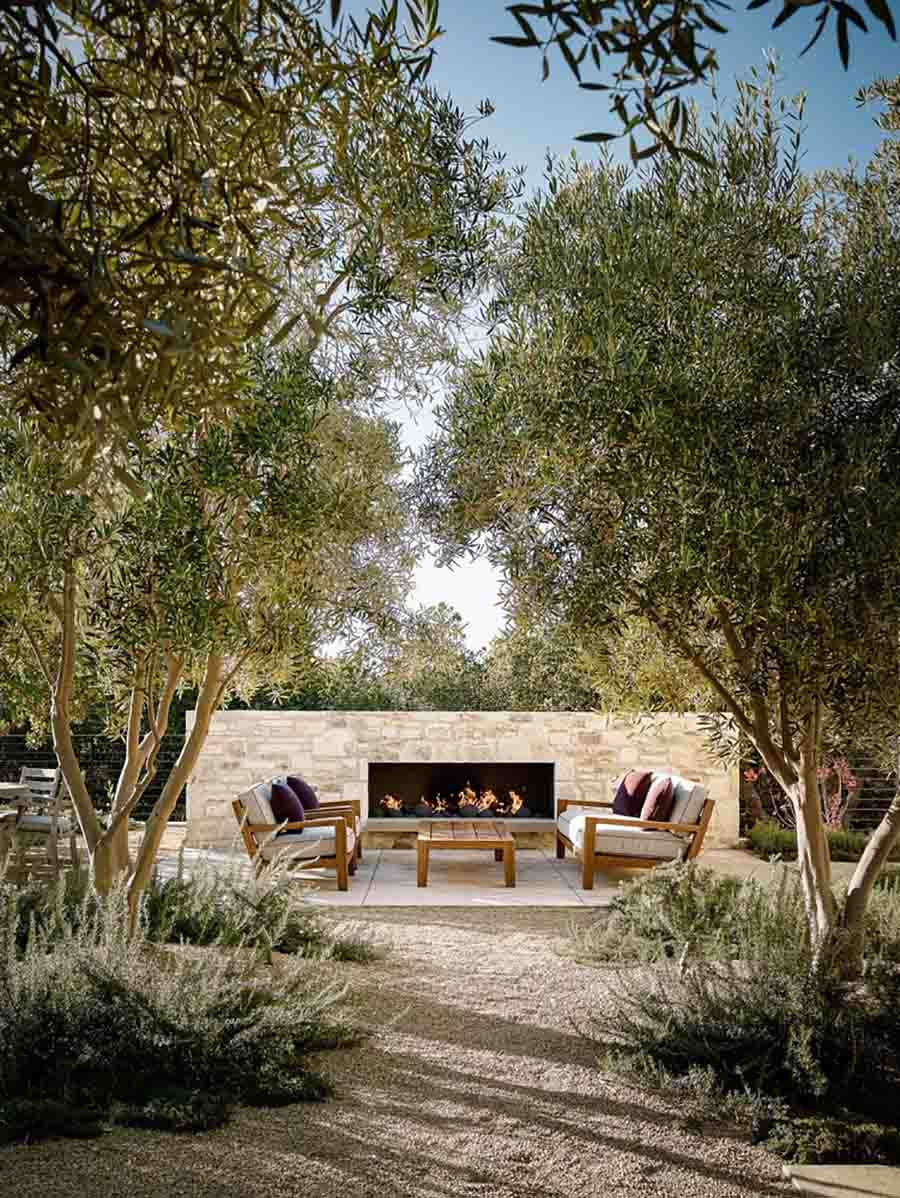 Image Via Images Via 1 | 2 | ArchDaily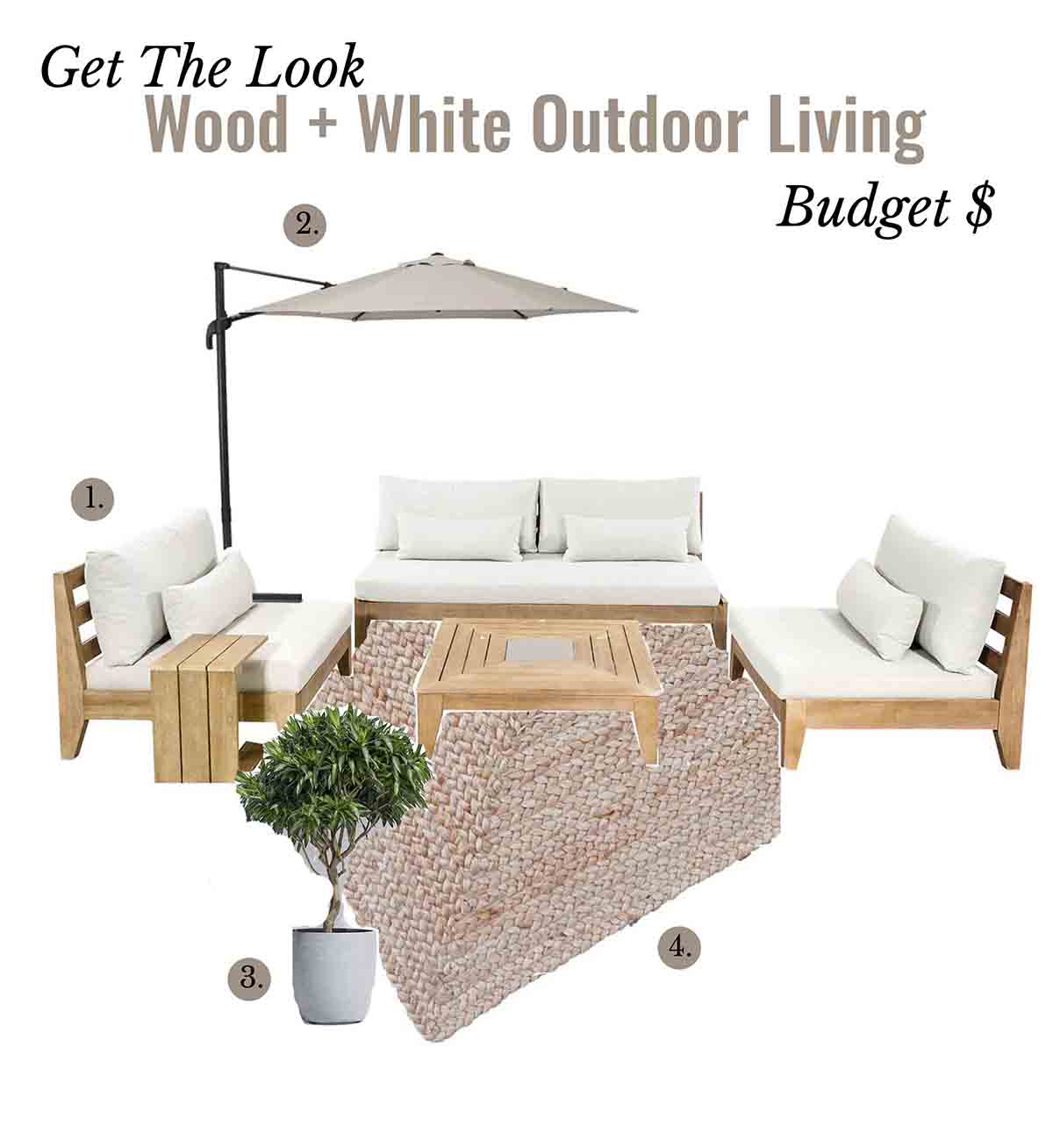 1. Cano Acacia Wood 5-Piece Lounge Sofa Set from Patio Warehouse | 2. Naterial Cantilever Umbrella from Leroy Merlin | 3. Helsinki Planter Pot from Parc Haus | 4. Ronda Jute Braided Rug from Leroy Merlin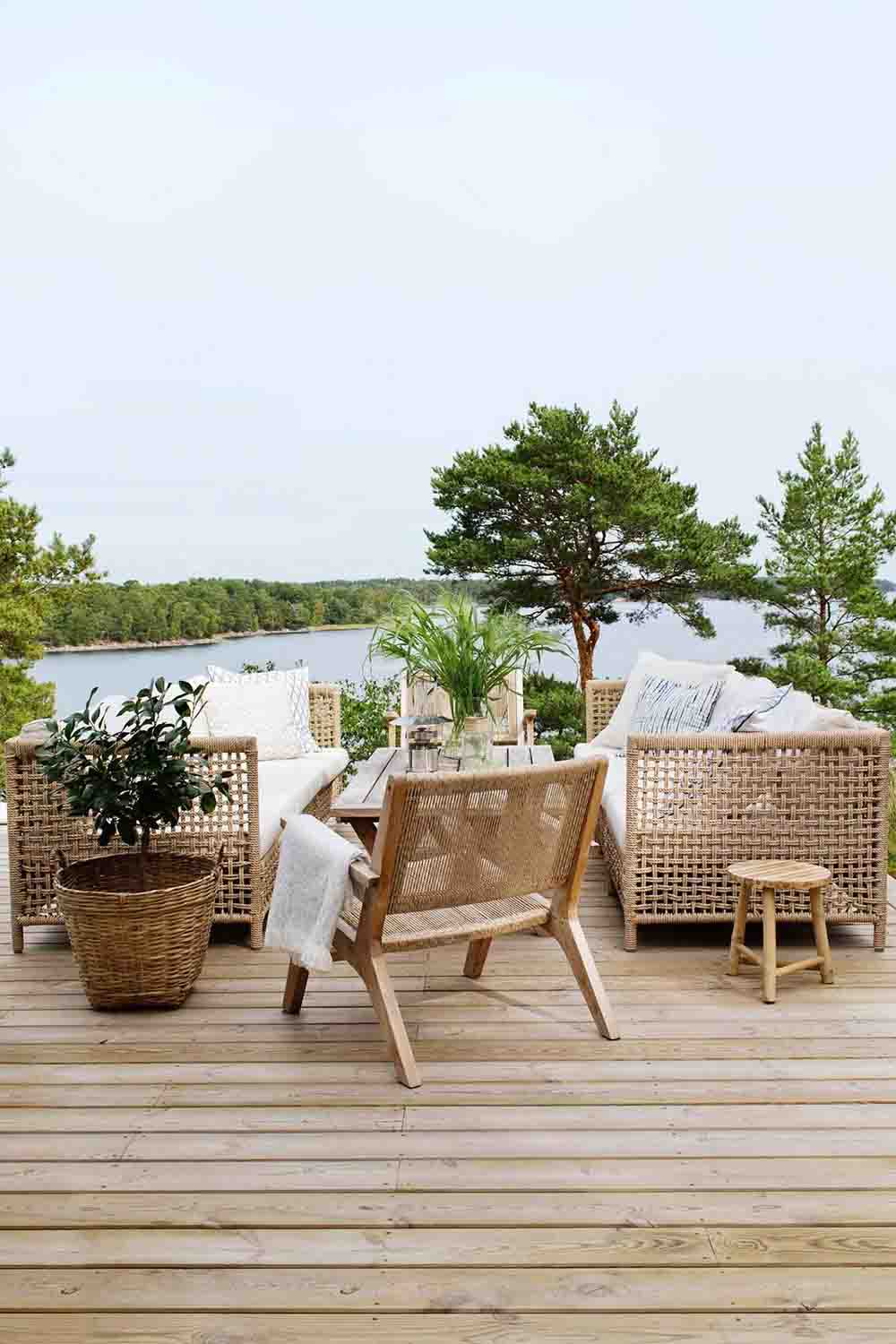 Image Via Planete Deco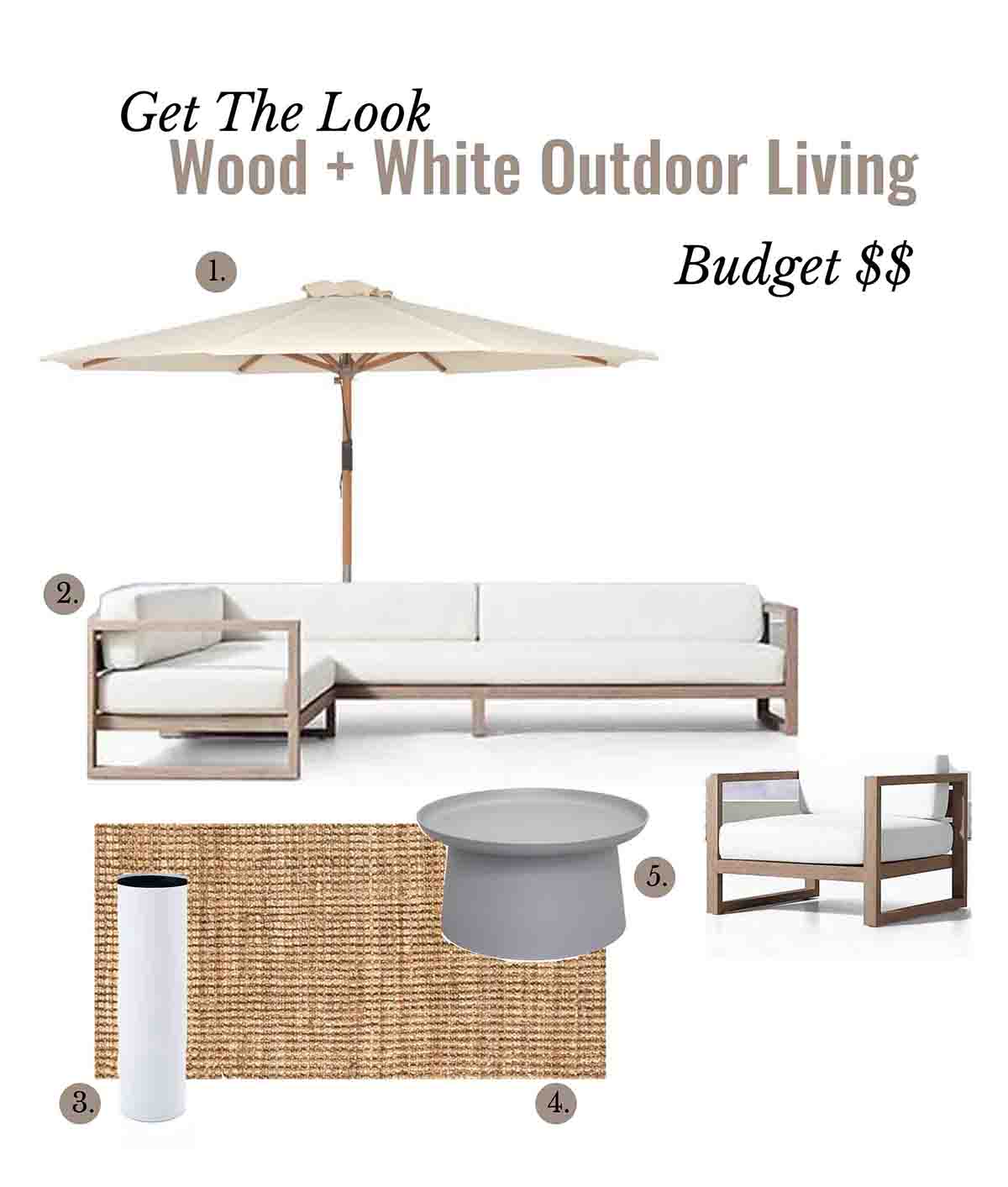 1. Panama 3M Hardwood Umbrella from Mon Exteriors | 2. Bailey Outdoor Seating from Bailey & Co | 3. Fiberglass Plant Pot from Green Design | 4. Classic Jute Carpet from Coricraft | 5. Sumo Coffee Table from Eleven Past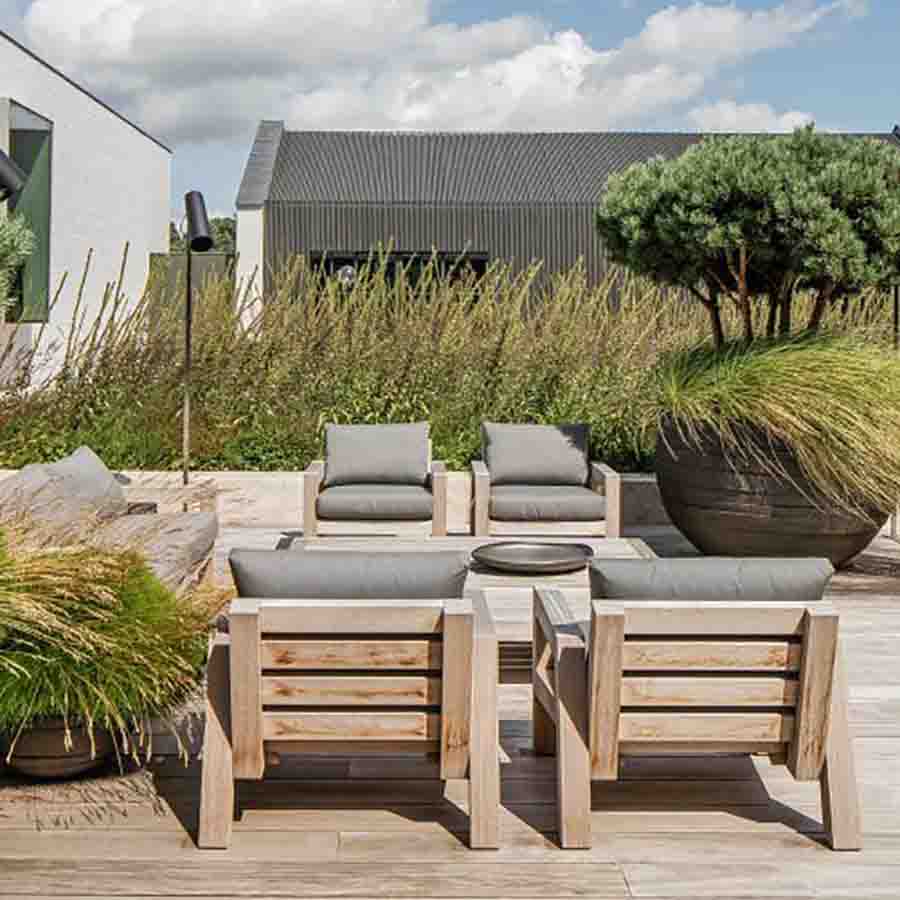 Image Via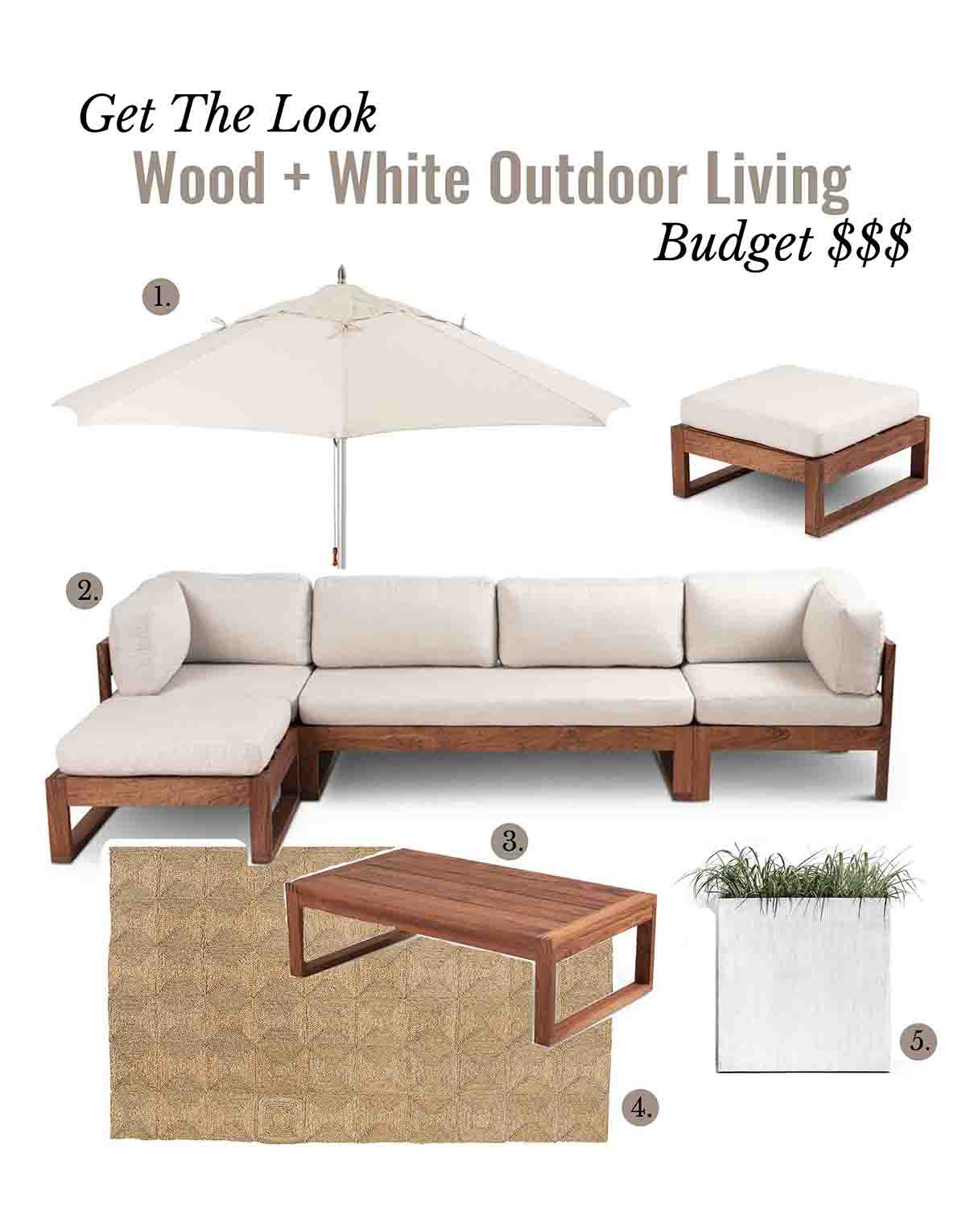 1. Aluzone Parasol from @ home | 2. Cabo Outdoor Sofa Set from @home | 3. Cabo Outdoor Coffee Table from @home | 4. Seagrass Rug from Homestead Decor | 5. New York Planter from Parc Haus