This Hamptons beach house got a full makeover. While the structural changes to this home were quite extensive, with nearly every room affected, the cohesive design of the interiors have created a space that is style-conscious and timeless. A beautiful home retreat that blends classic Danish design with a chic modern touch.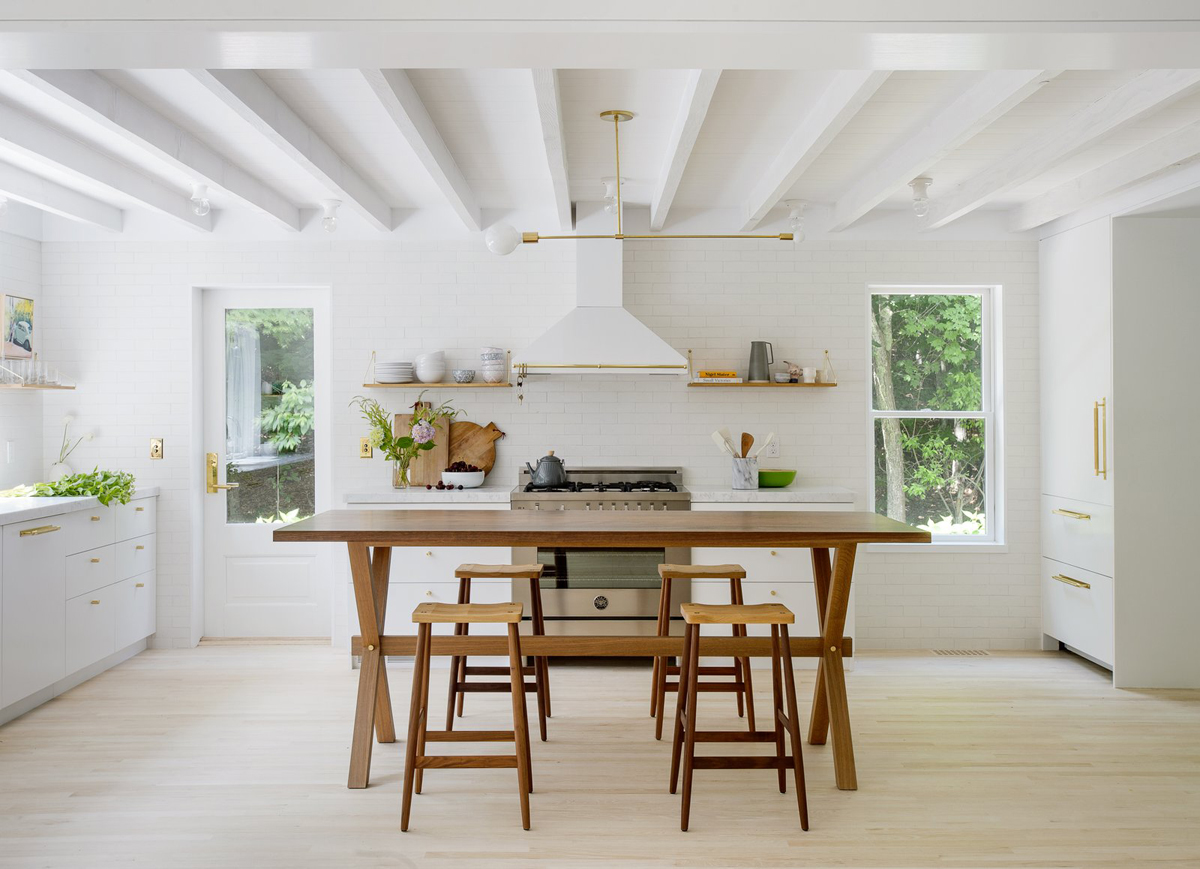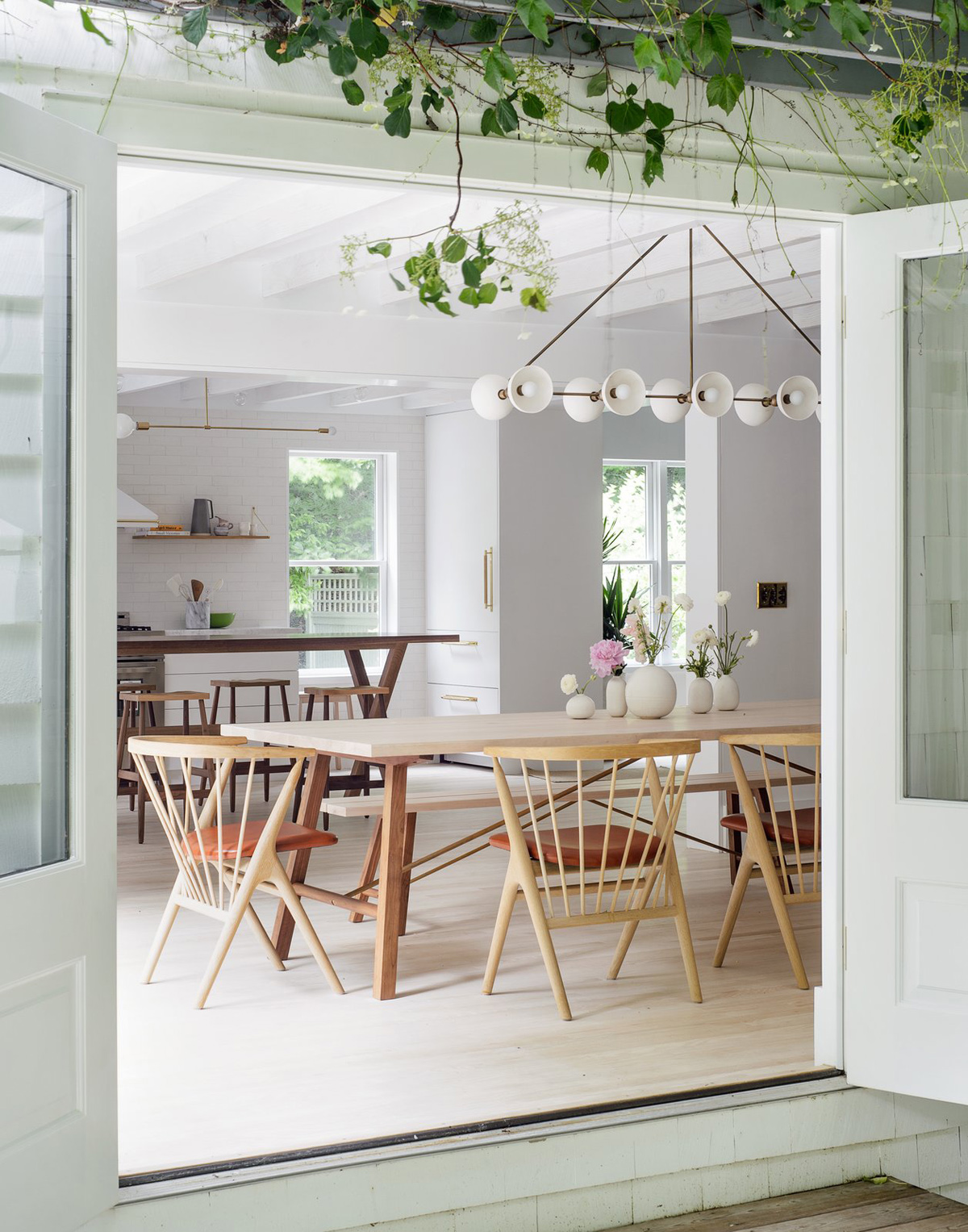 To add texture and diversity to the all white palette wood planks and beams were added to the ceilings, tiling and white painted brickwork were used in living spaces, and wood panelling was added to some of the smaller rooms.
The original oak floors were bleached for a lighter, modern look and pale wood furniture was used throughout to achieve the desired minimal Scandinavian style.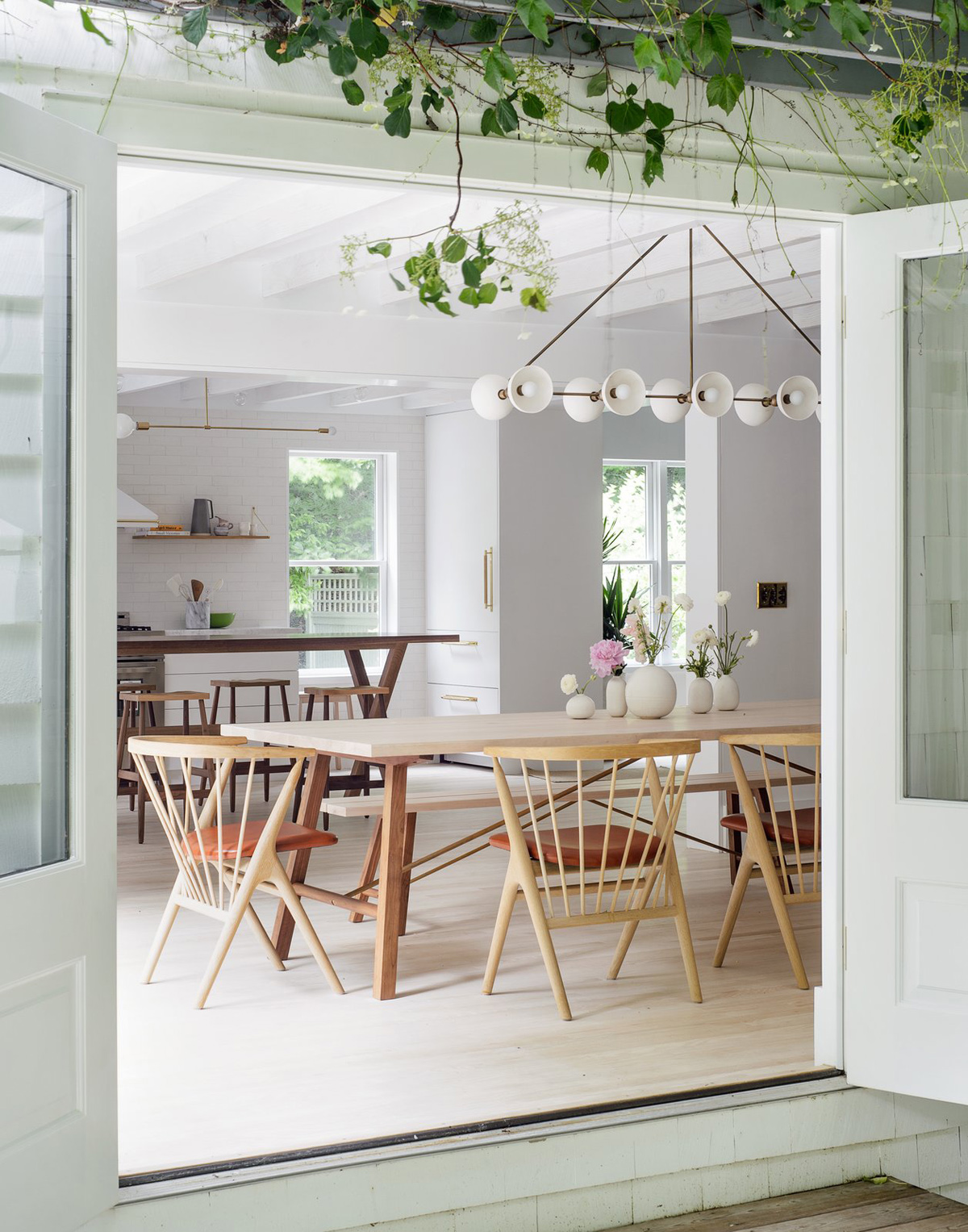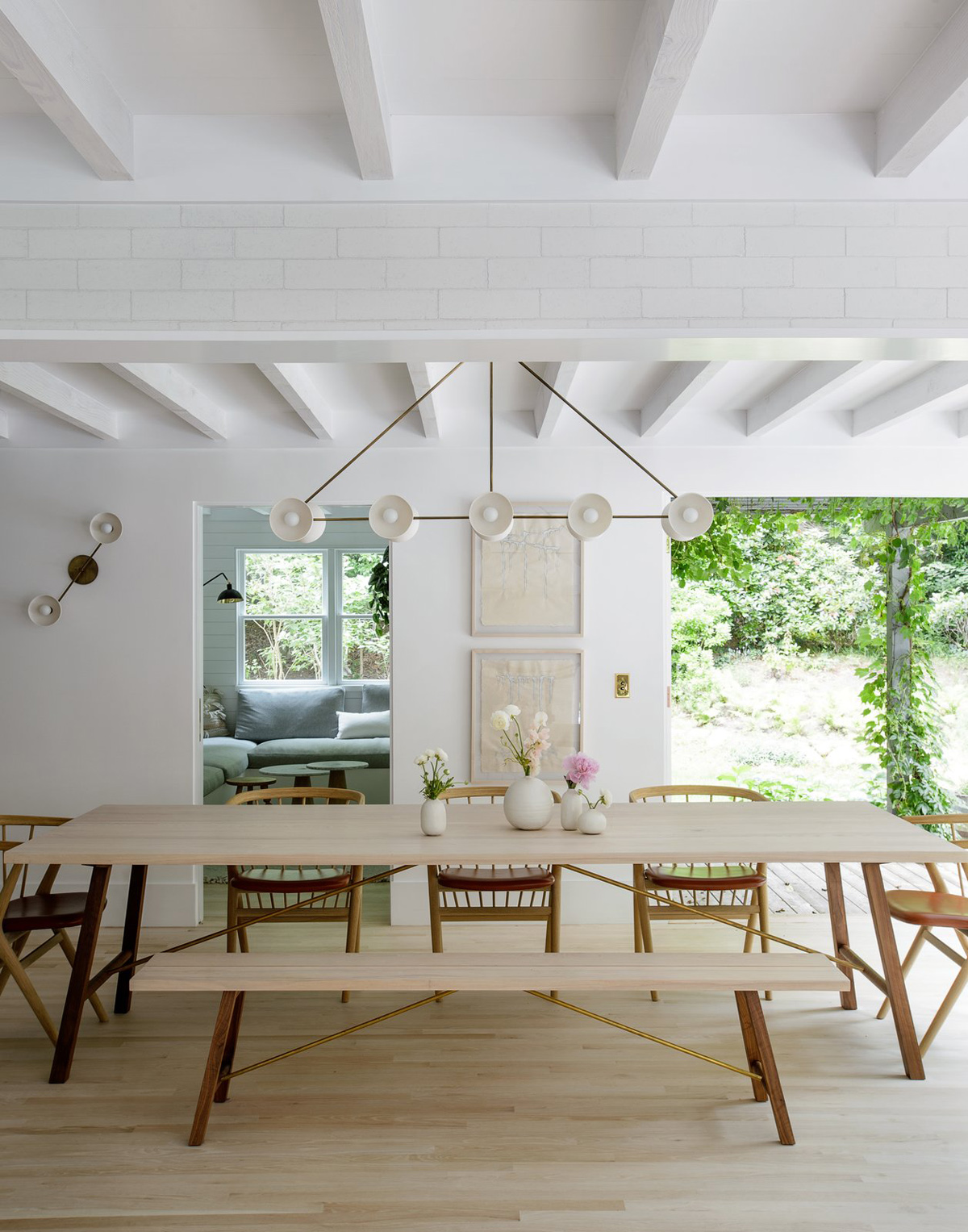 Neutral natural leathers, nubby wools and wood add warmth and an organic quality to the mix, while the brass fixtures bring in understated elegance.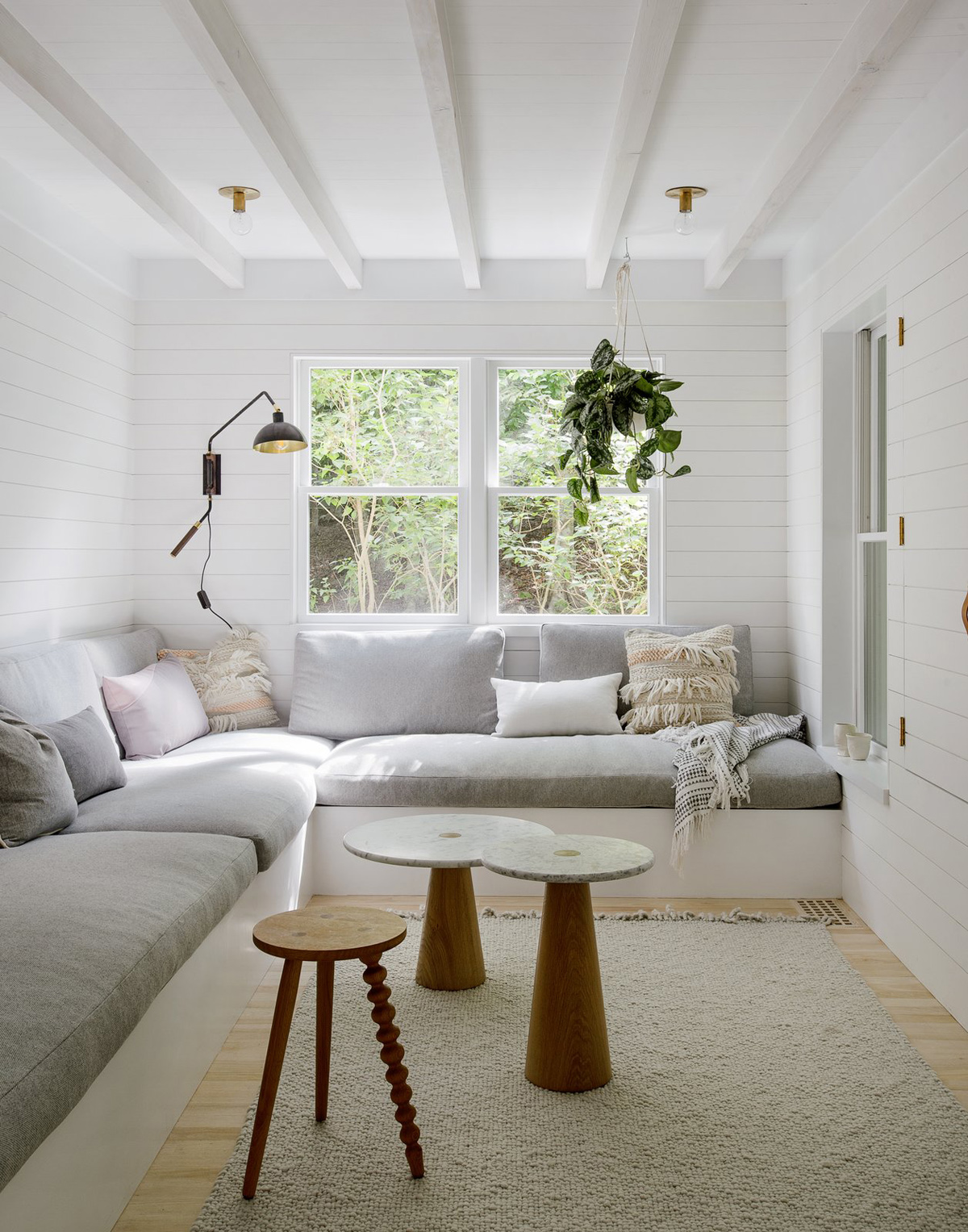 I love the simplicity and beauty of this staircase and its railing.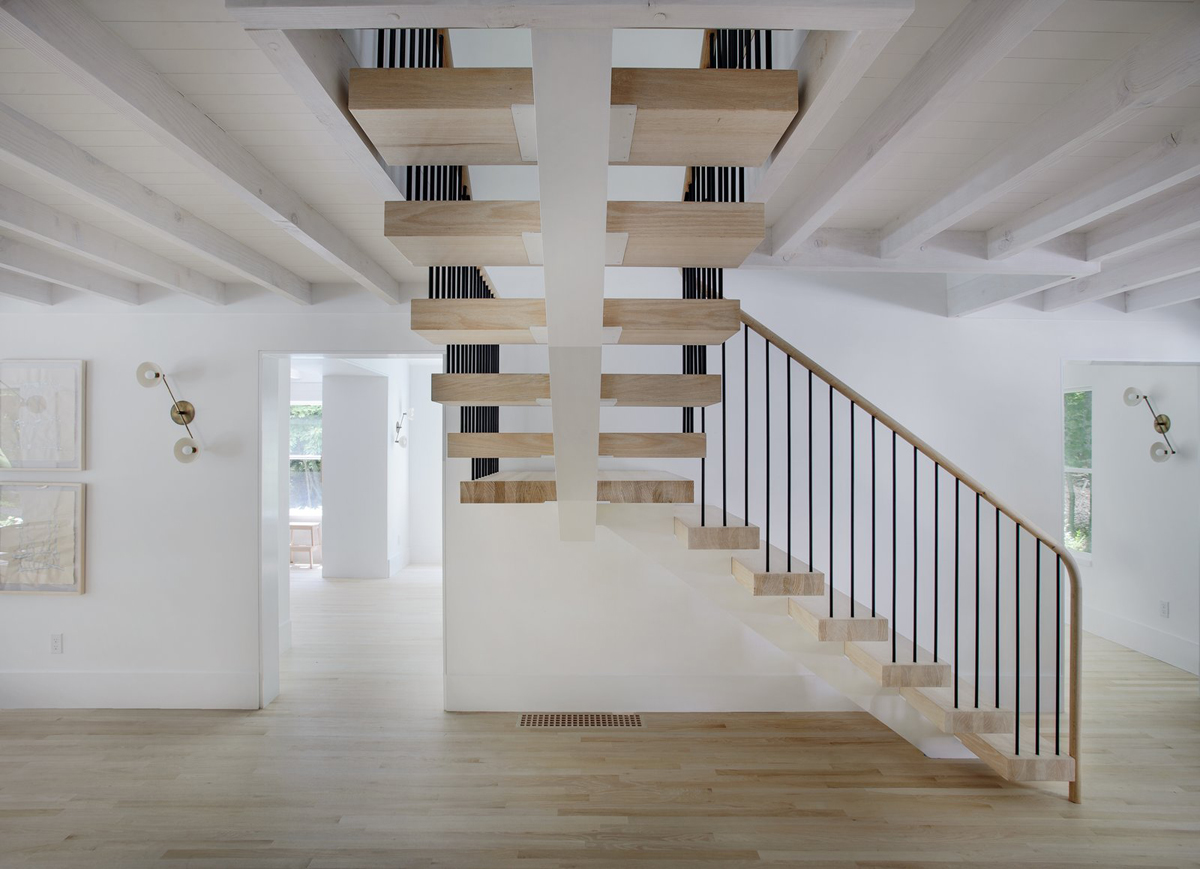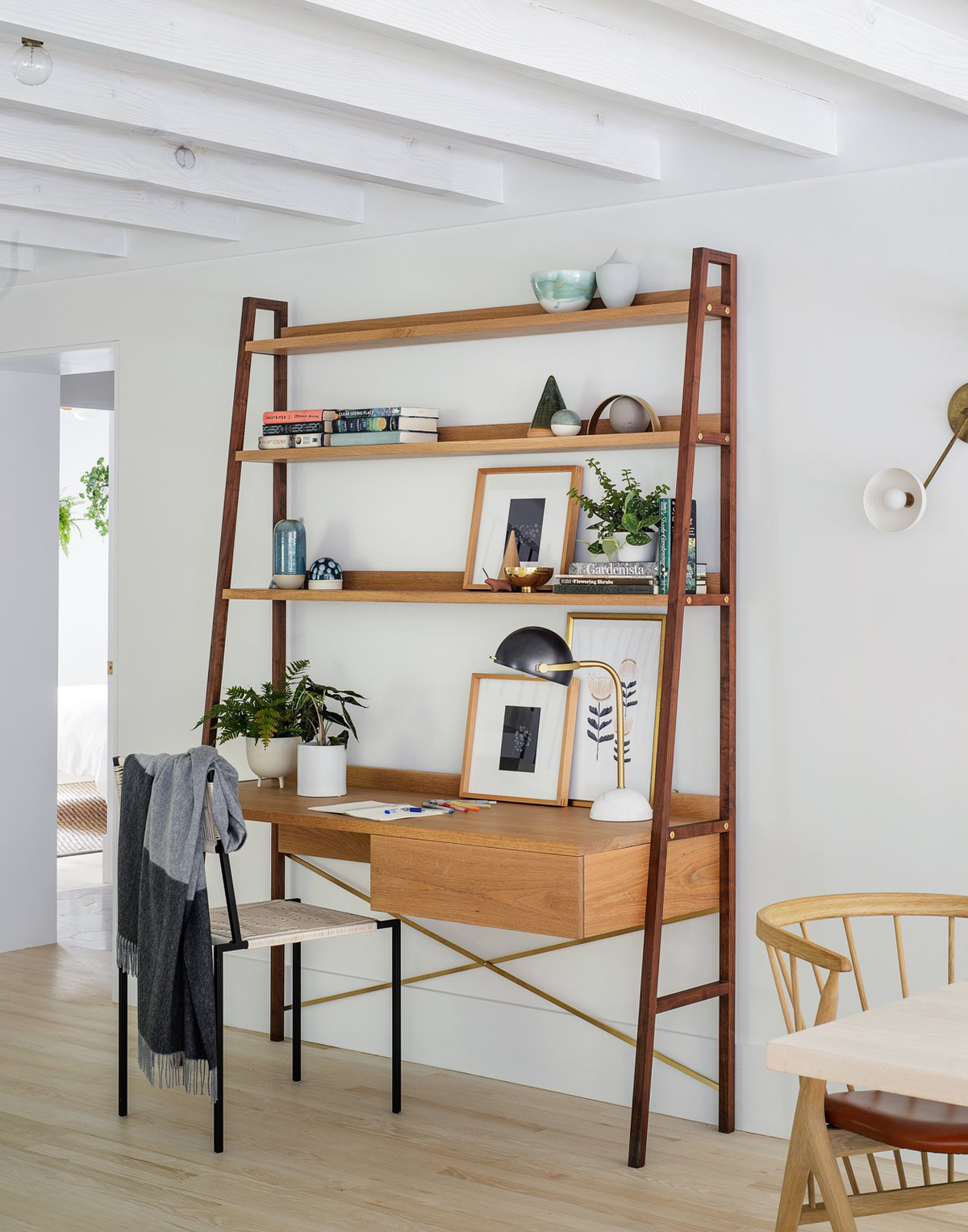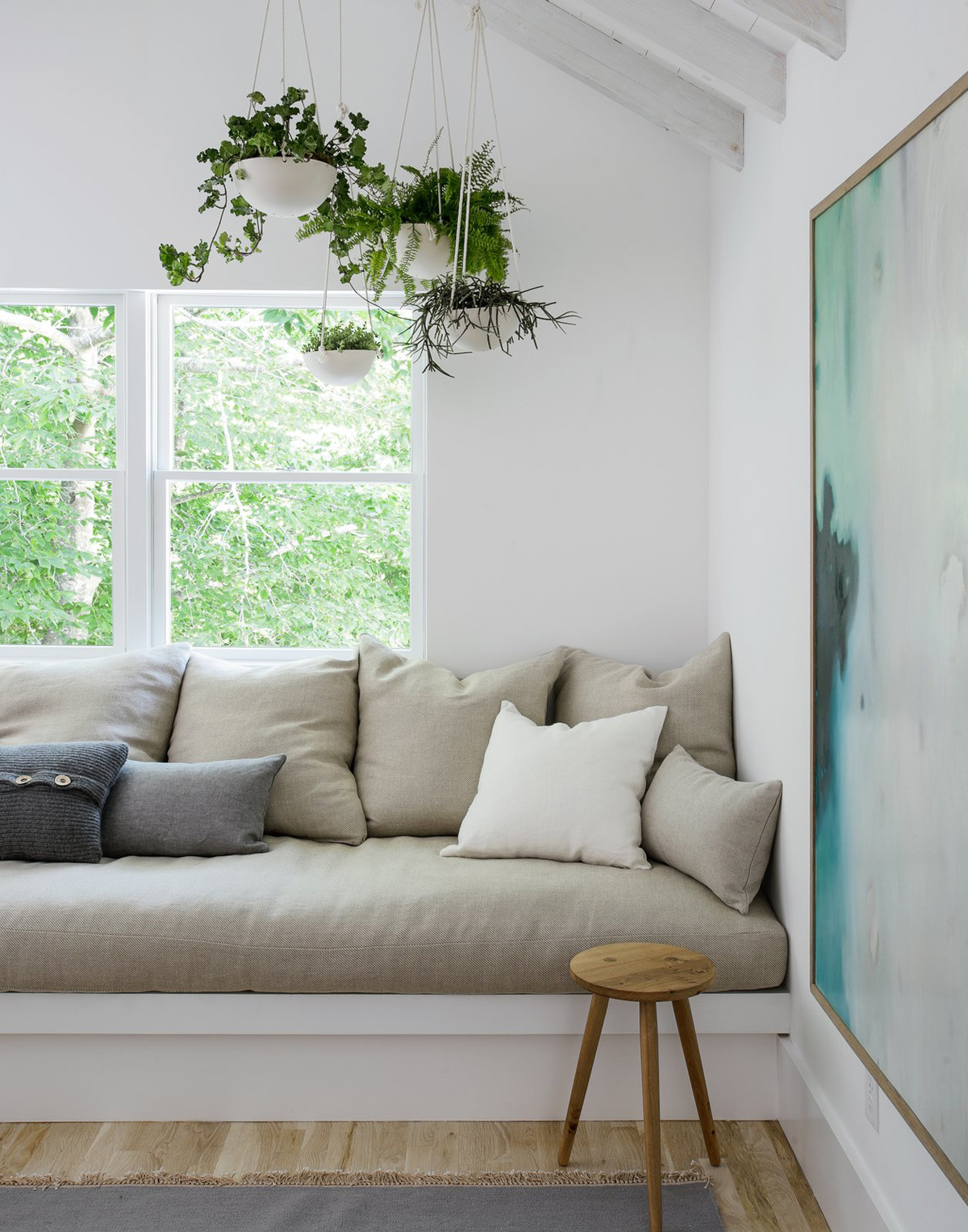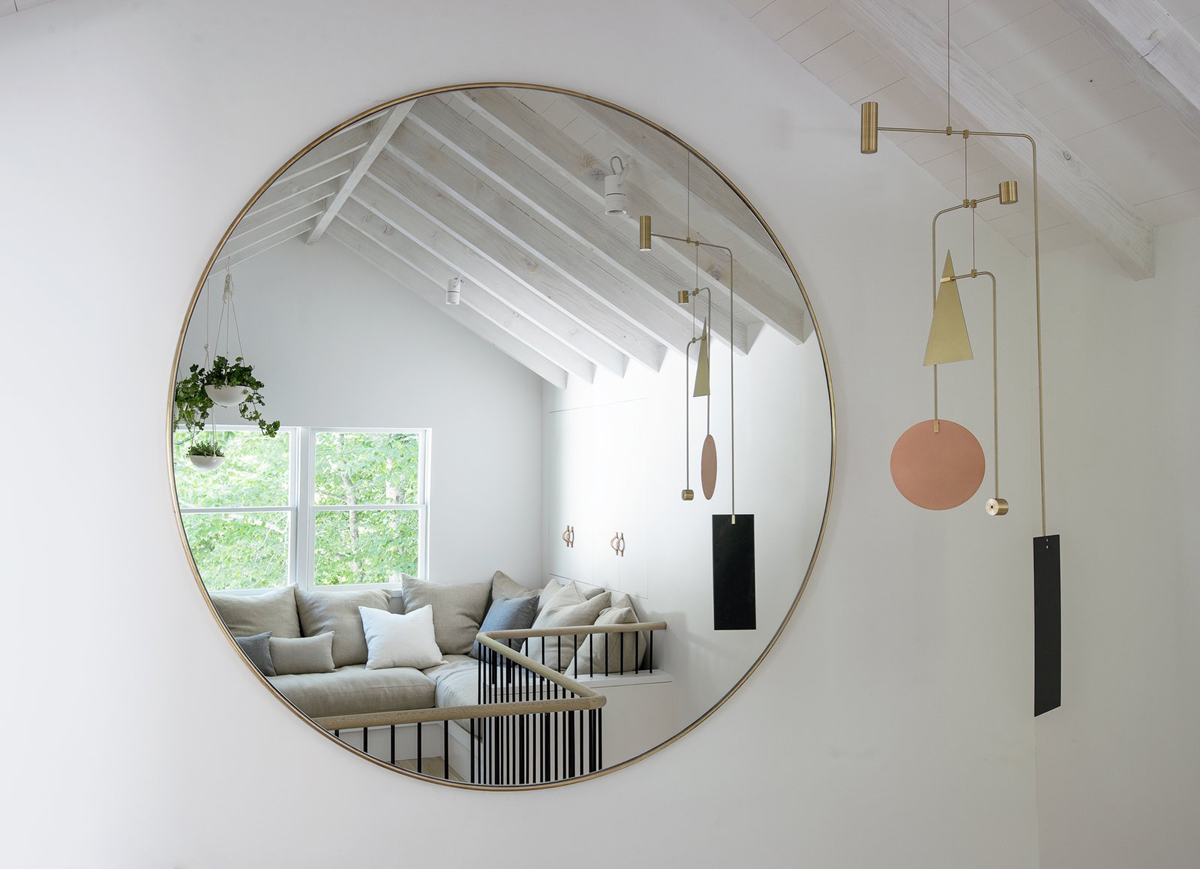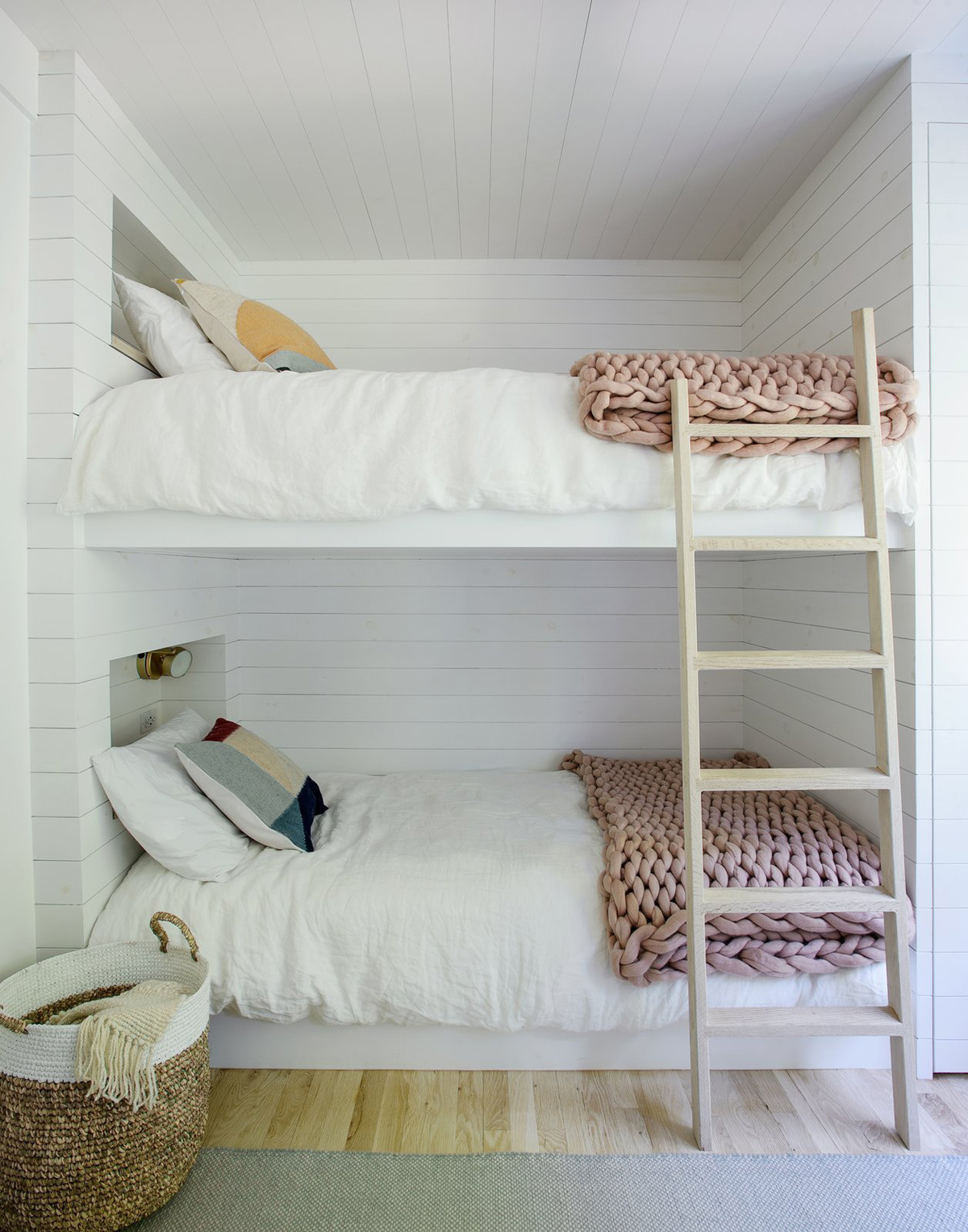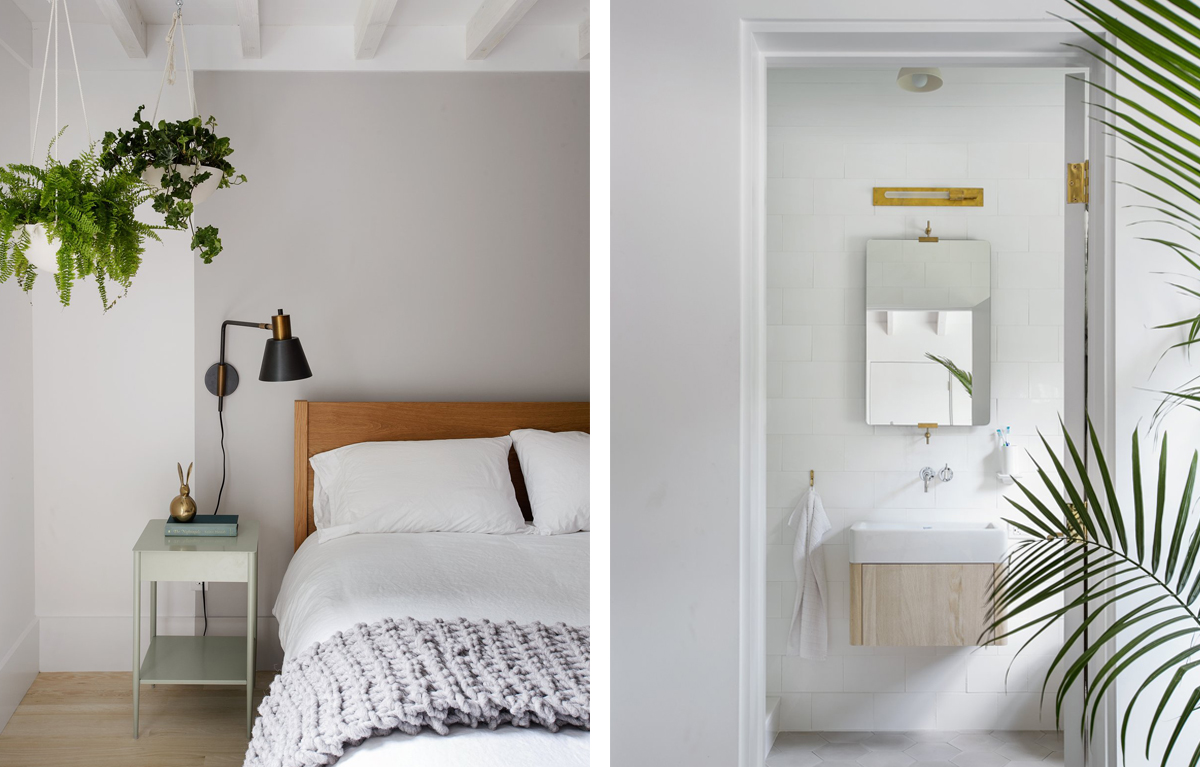 My absolute favourite feature of this home has to be the painted circle on the wall behind the master bed. Such a seemingly simple thing to do, yet the impact and symmetry created in the room is incredible.