Yesterday we toured this chic and stylish beach house. Today we're helping you achieve a similar look in your own dining space.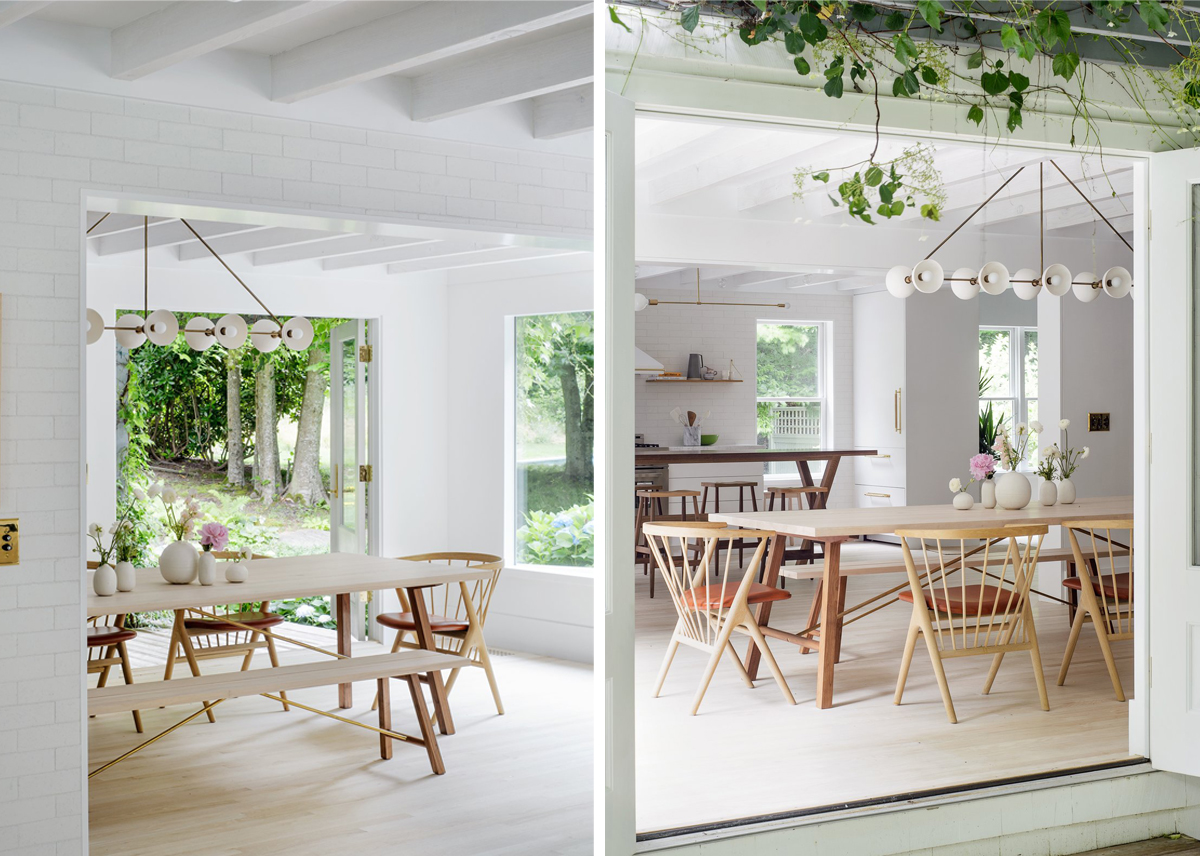 We pulled out our calculators and worked some magic, creating the same space with two budgets – one a lot more than the other – to show you once again that you don't need a big budget to create stylish interiors.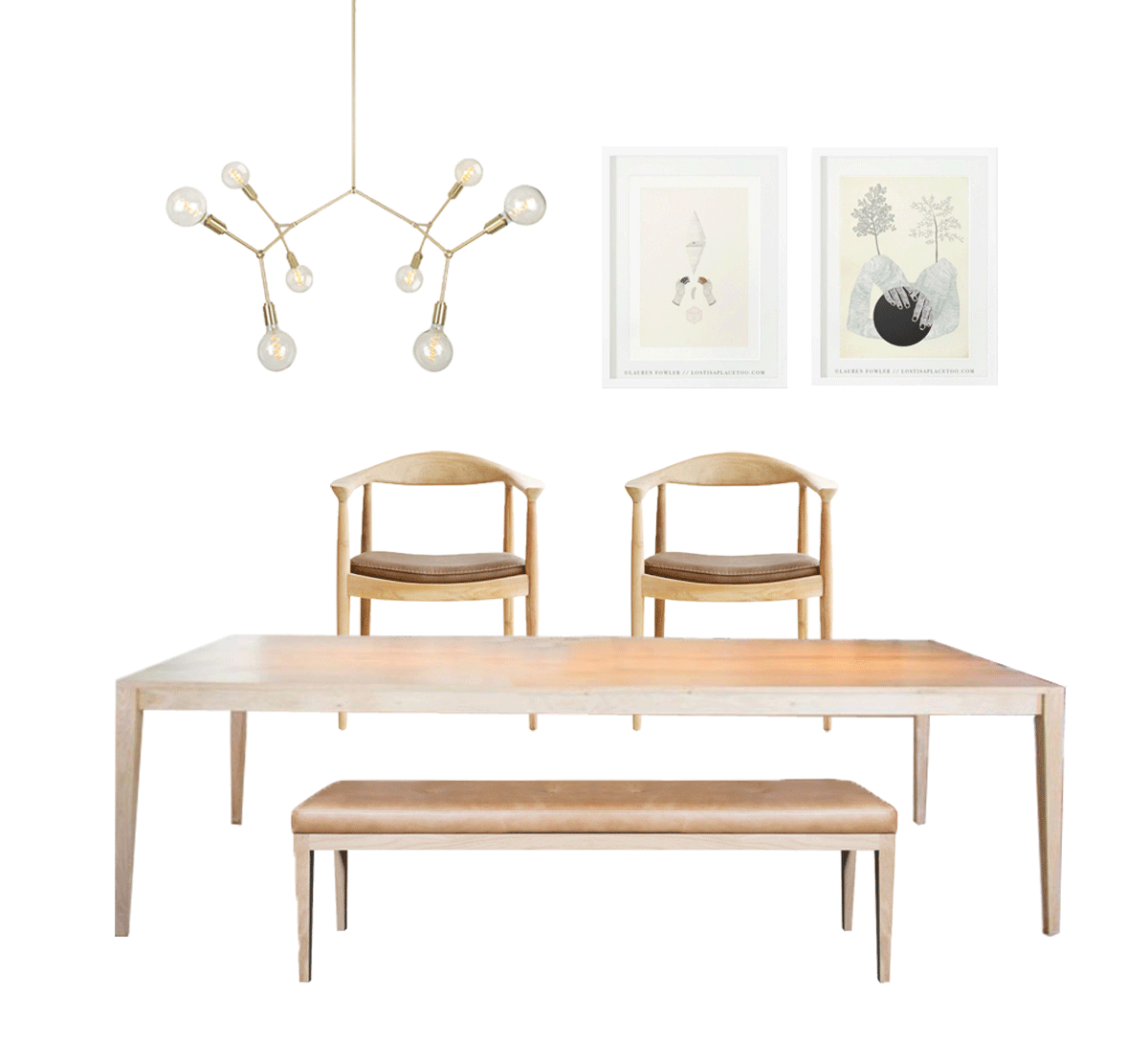 First up we used our bigger budget allowance to create this effortless look. Also note when we totalled up the room costs we budgeted for 4 dining chairs and 1 dining bench in each of the designs. The lighting feature from Hoi P'loy is a room favourite!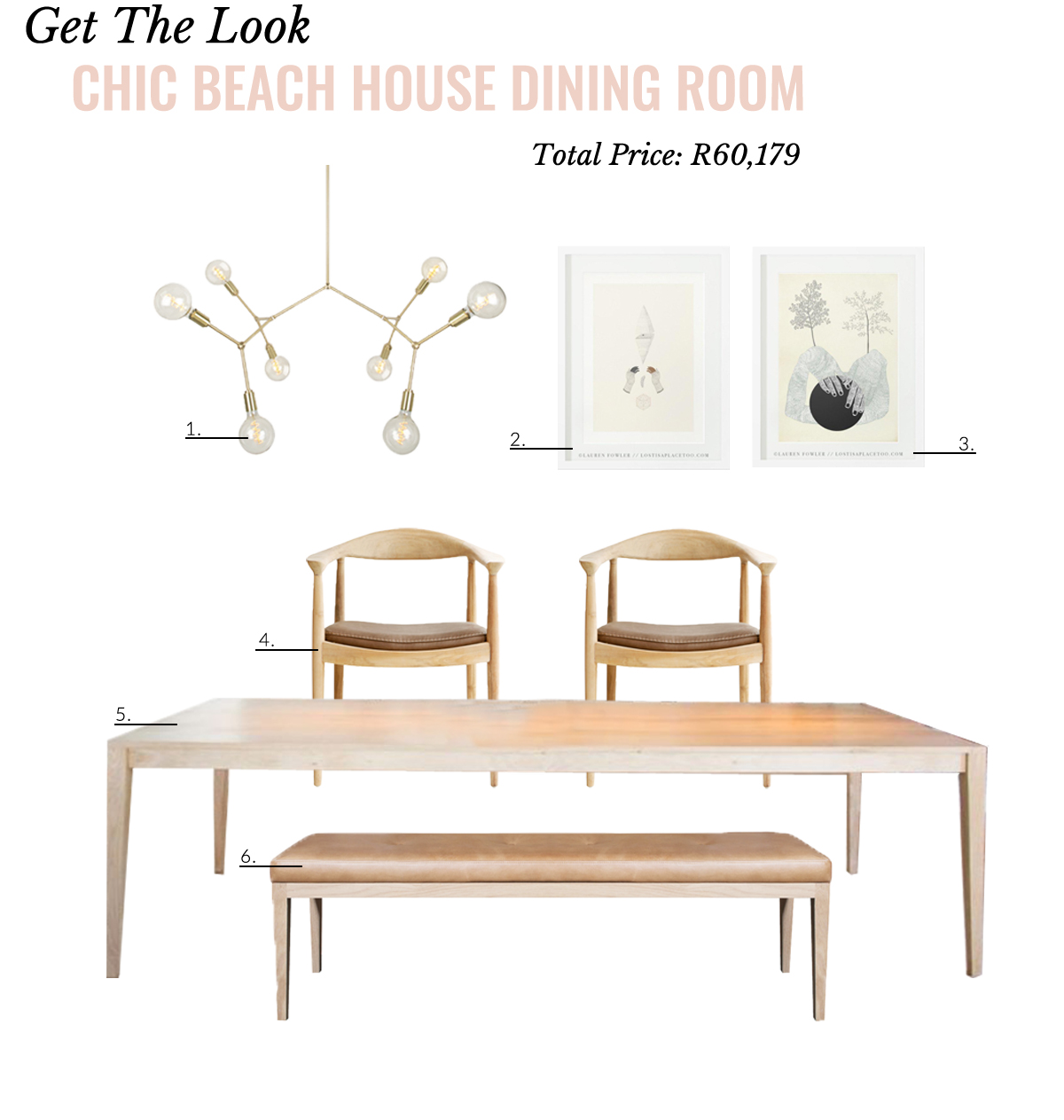 1. Molecule 8 Brass Pendent from Hoi P'loy | 2. Print from Knus | 3. Feather Hands Print from Knus | 4. Punto Dining Chairs from Weylandts | 5 . Twiggy Dining Table from Stokperd | 6. Leather Button Bench from LIM
Introducing our much more budget conscious dining space. Still embracing the Scandinavian sentiment and casual minimalism, we pared back the lighting somewhat to really bring costs down and replaced it with two simple (and very affordable) hanging pendants. The space comes in under R20,000, which we love!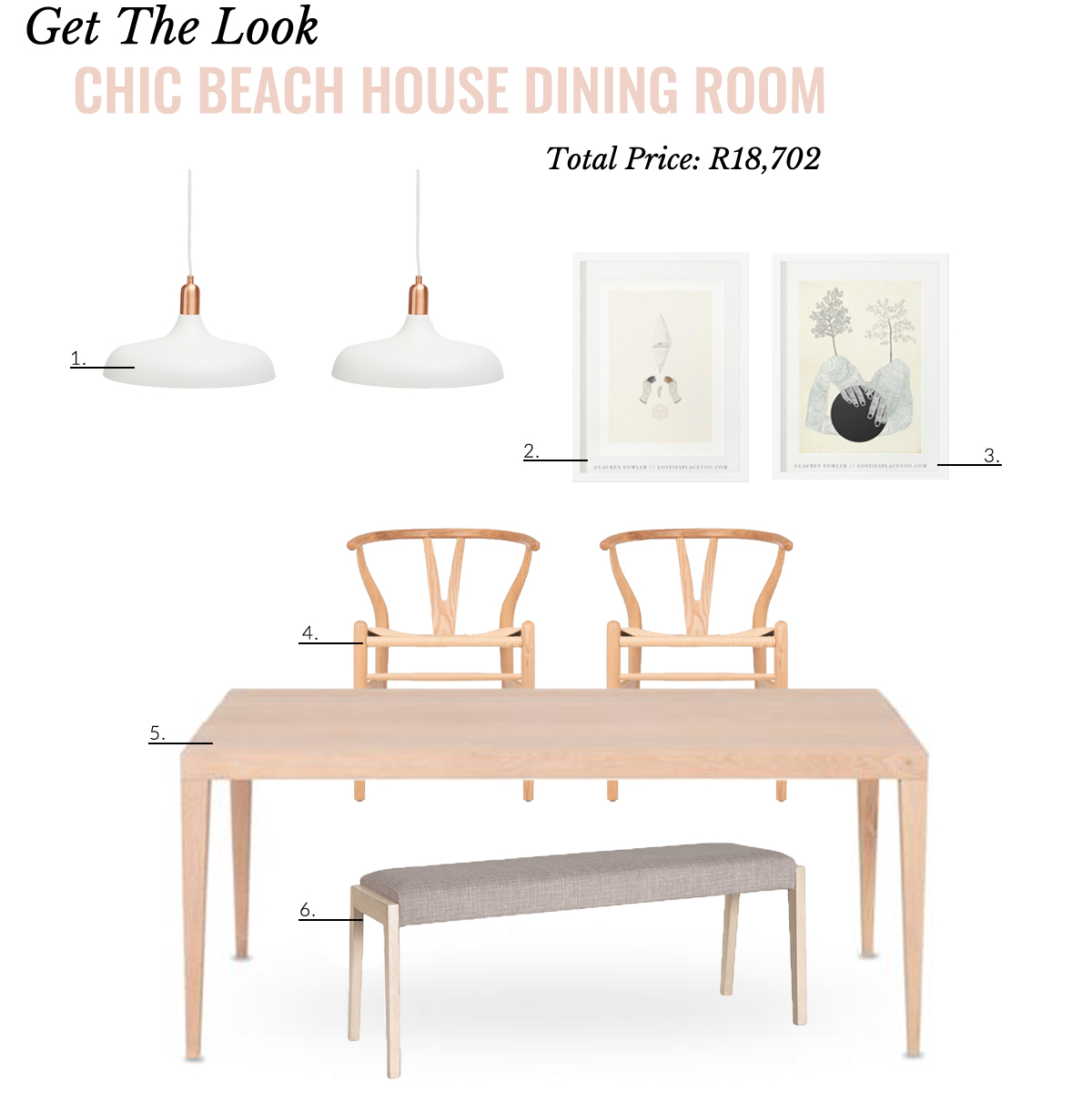 1. Curva Pendant from Superbalist | 2. Print from Knus | 3. Feather Hands Print from Knus | 4. Wishbone Dining Chair from @Home | 5. Oak Dining Table from @Home | 6. Malacca Dining Bench from MRP Home
SaveSave
SaveSave