After reading about Liam Mooney's work at Bosjes Kombuis I looked into more of his work, specifically his residential design work.
Apartment Burg is a studio loft situated in the Cape Town CBD. The all white palette is the perfect backdrop for the art and furniture collection including pieces by Arne Jacobsen, Charles Rennis Mackintosh, James Mudge and Rowan Smith.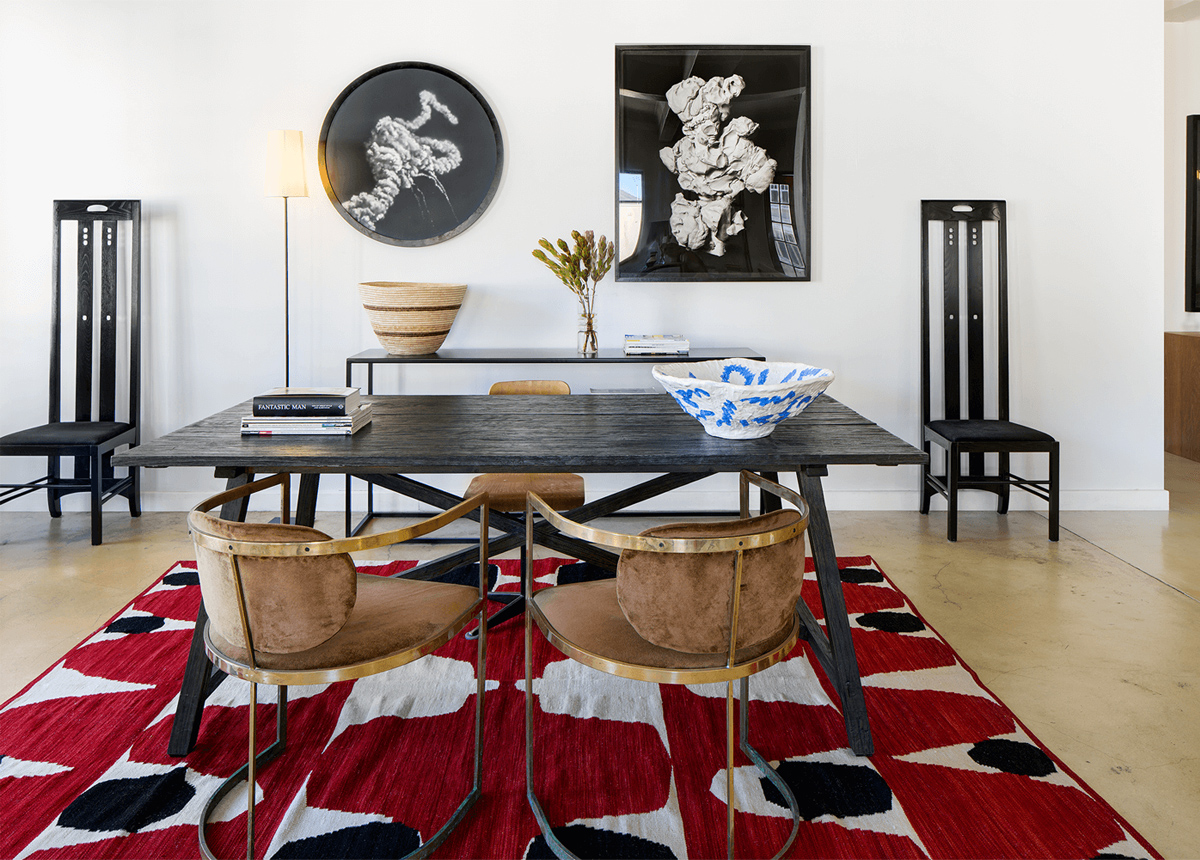 Pops of vivid colour are brought in through the rugs and accessories, adding layers to the space and creating an eclectic look. Seemingly so simple in execution, the space is carefully curated to showcase the beautiful pieces it houses.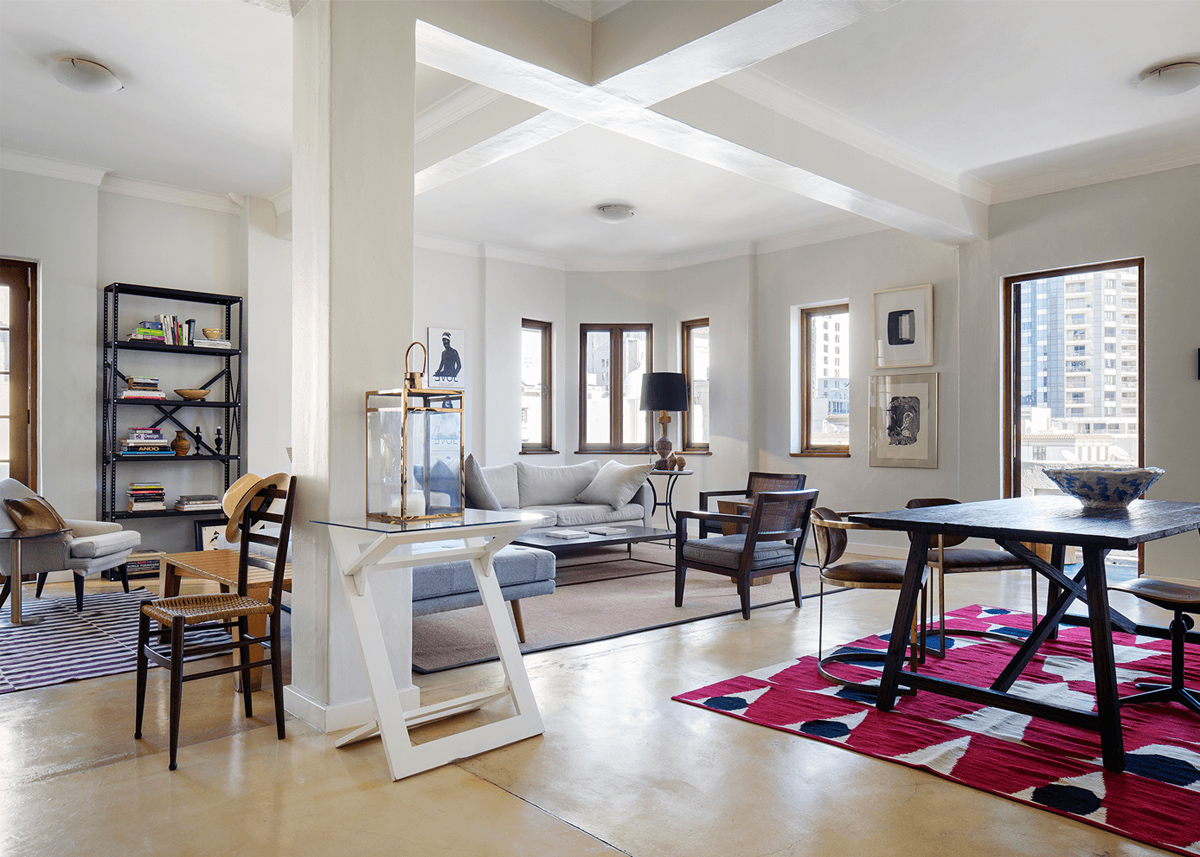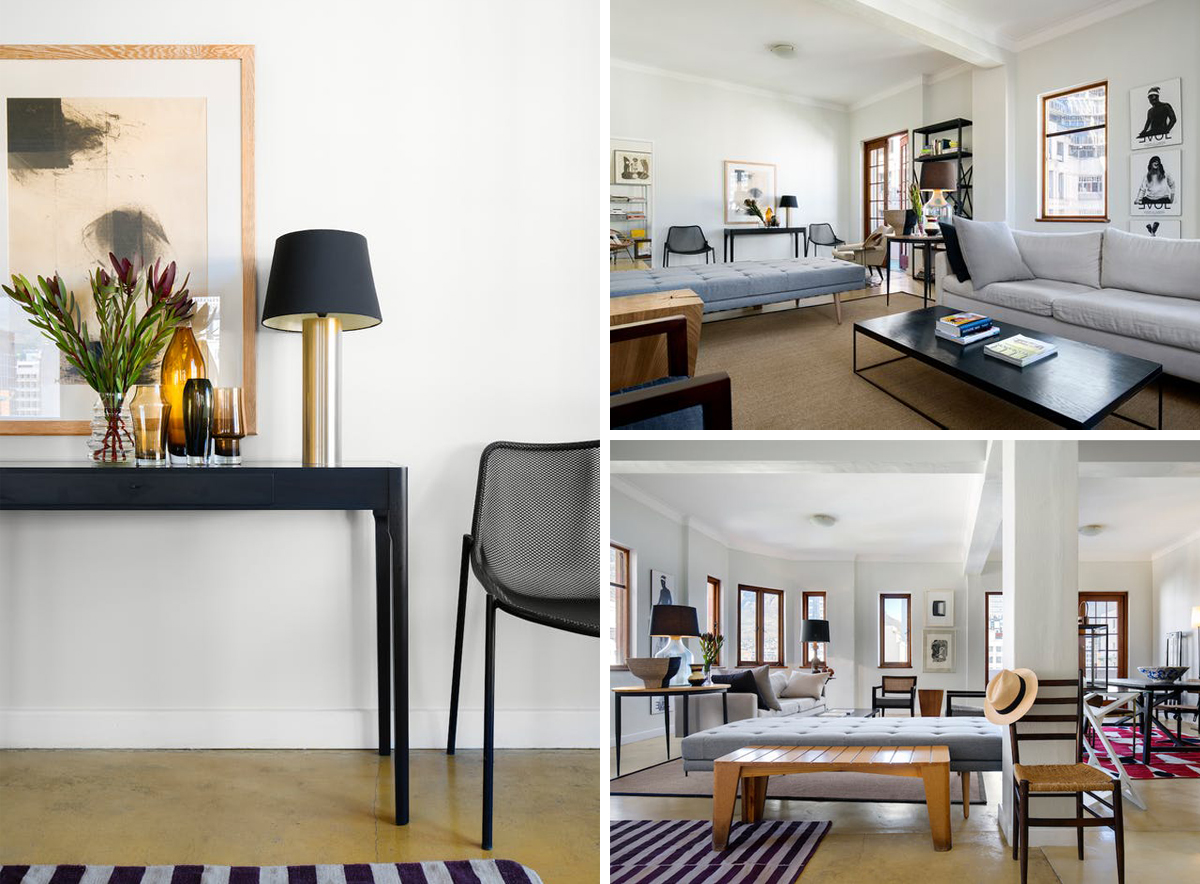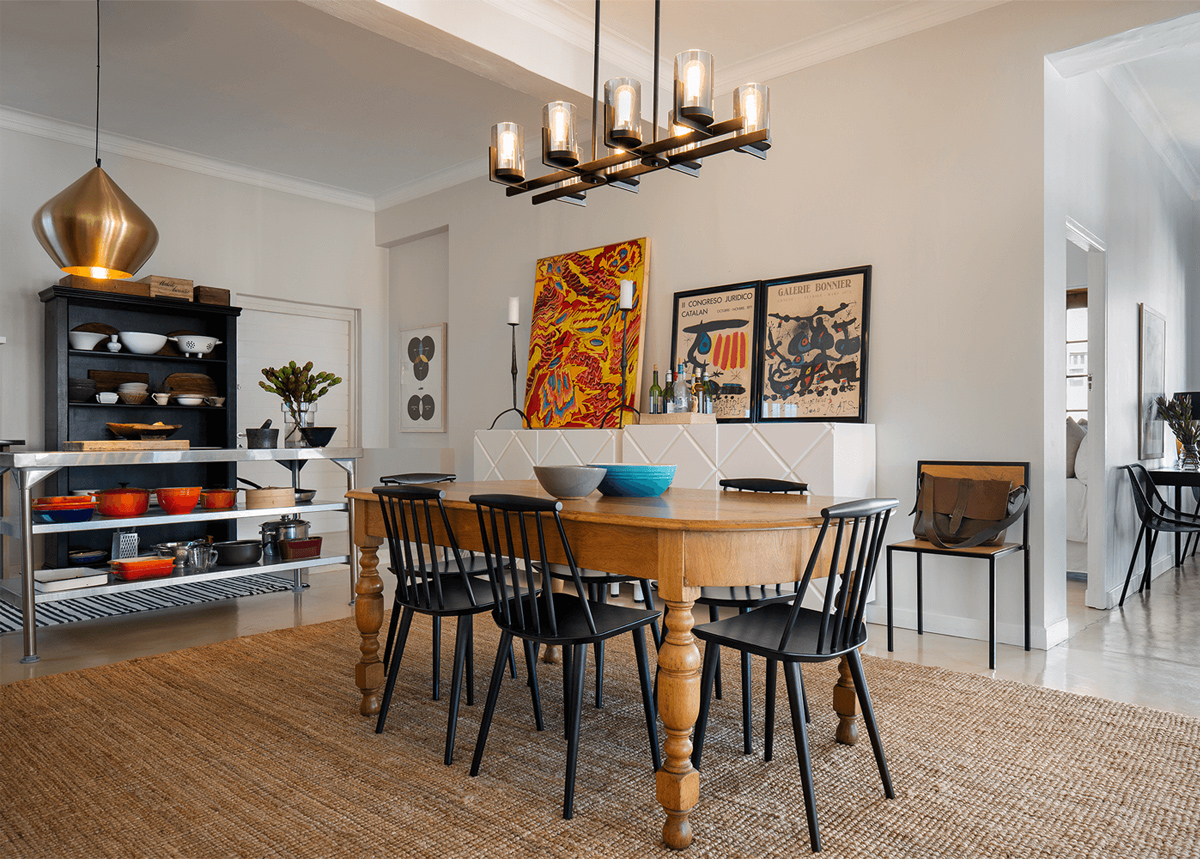 On Thursday we will show you how you can get a similar look in your own dining room.
SaveSave
SaveSaveSaveSave
SaveSaveSaveSave
SaveSaveSaveSave
SaveSave
SaveSave