August is women's month, and throughout South Africa we're celebrating women's achievements and the important role that women of all races and religion play in our society. On a much smaller and closer to home scale, here at The Home Studio throughout the month of August we will take the opportunity to shout out to all the Women Entrepreneurs inspiring us (whether they realise it or not) and crushing it out there!
And because every girl boss needs a power office, we've lined up some serious cloffice inspiration on the blog today. The Cloffice is our favourite "IT" girl because she does it all. She gives us a place to feel smart and beautiful.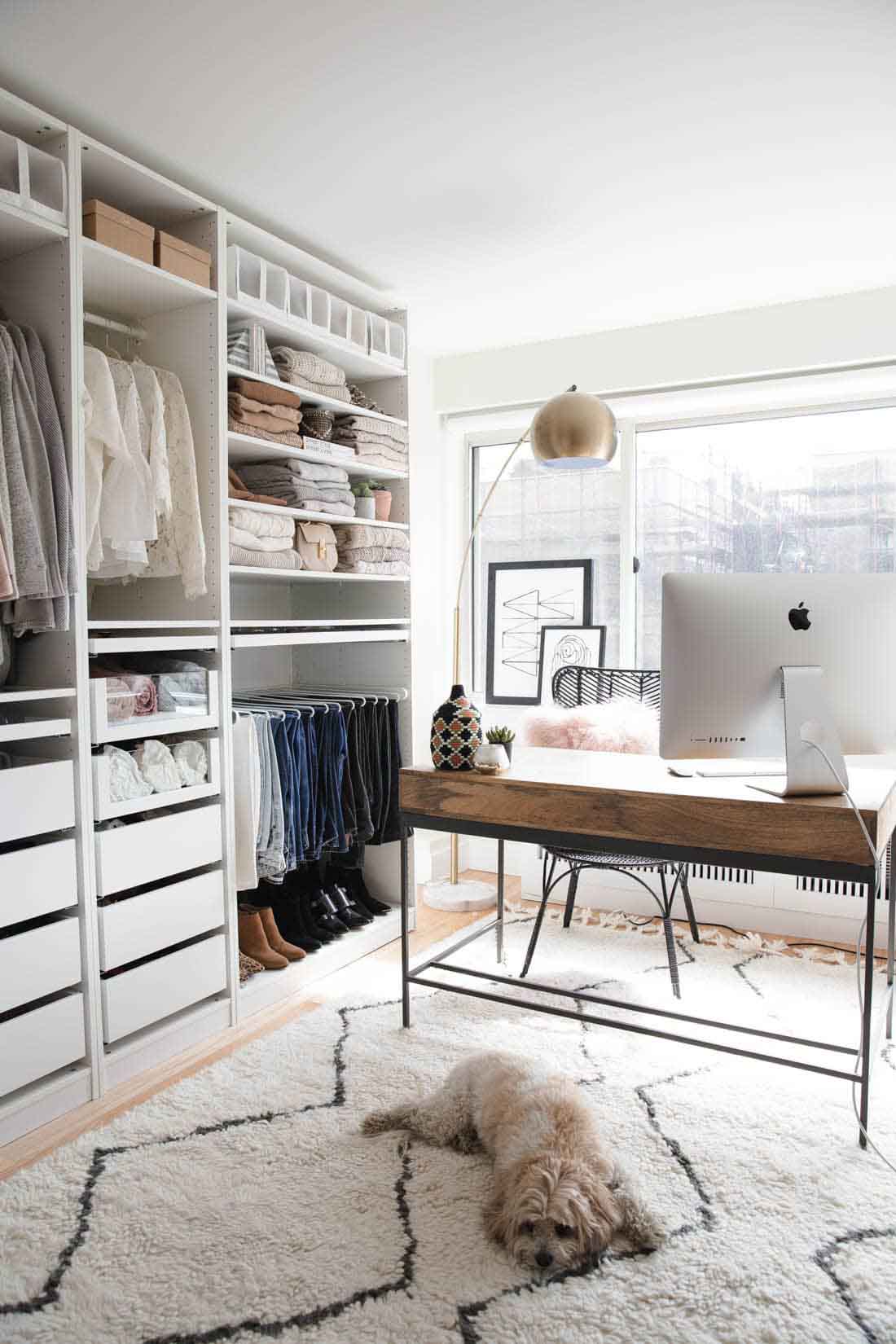 Let's be honest, most of us girls love the idea of a beautifully styled walk-in closet. And whether its a case of wondering if that extra bedroom could be use more wisely used as an office than a closet, or if your bedroom closet is overflowing, we're here to tell you that you can have your cake and eat it! The cloffice is the ultimate girl cave.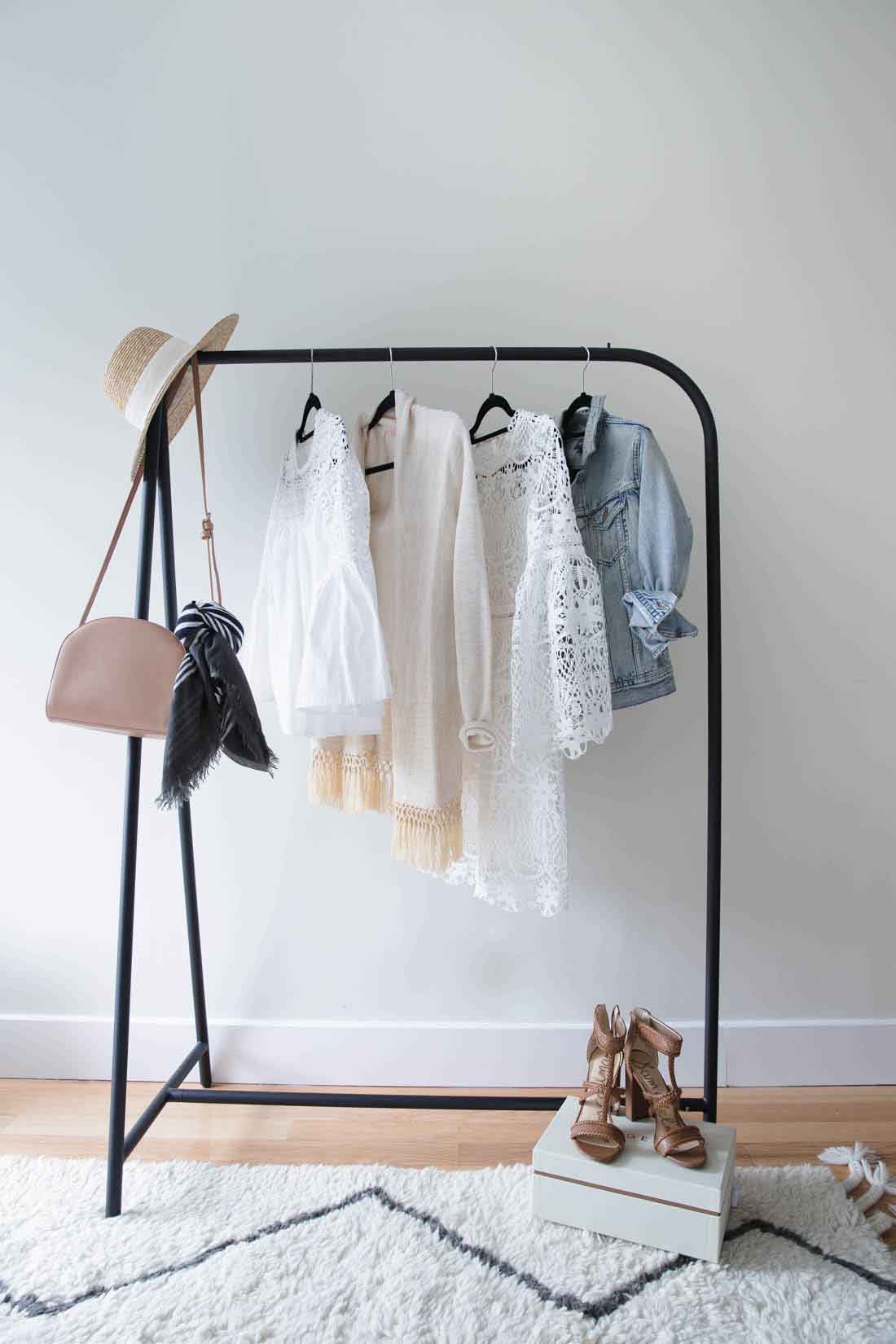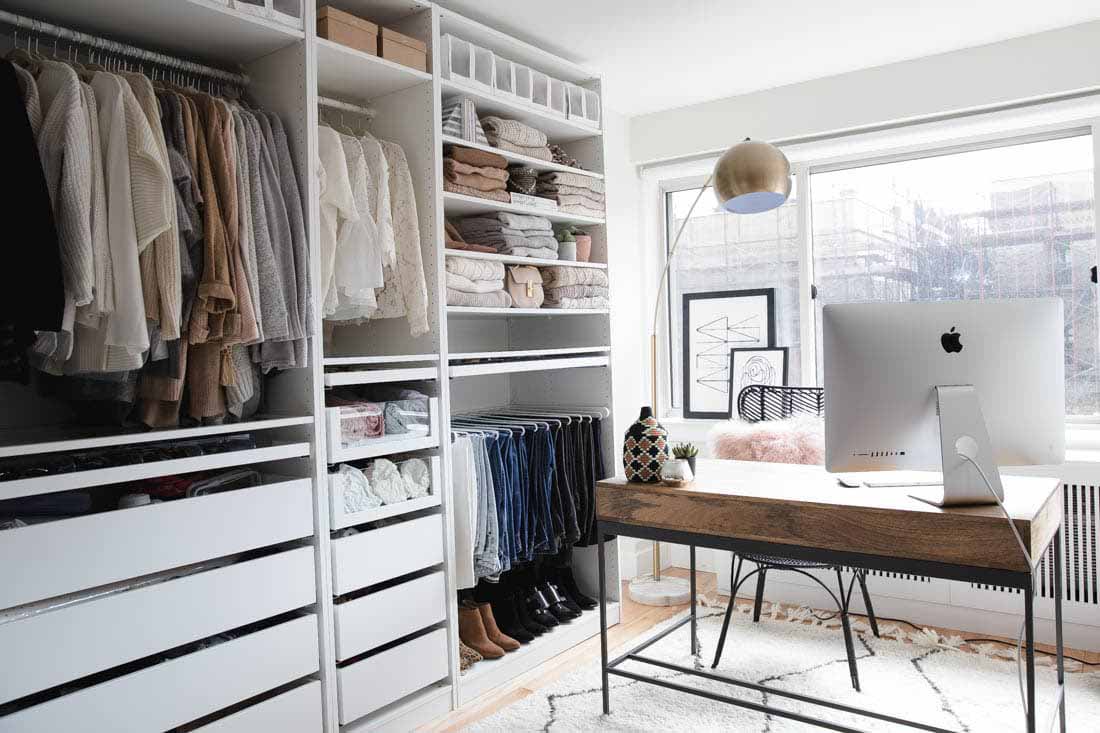 Images via Styled Snap Shots
One of the keys to making this concept work in your own space is organisation and presentation. There is no shame is packing gym clothes behind closed dorms, while putting your favourite pieces on display. I also suggest a healthy dose of colour coding throughout your entire wardrobe, to make the space feel tidy and calm. If you need a little inspiration to get started, these few chic cloffice basics should get the ball rolling.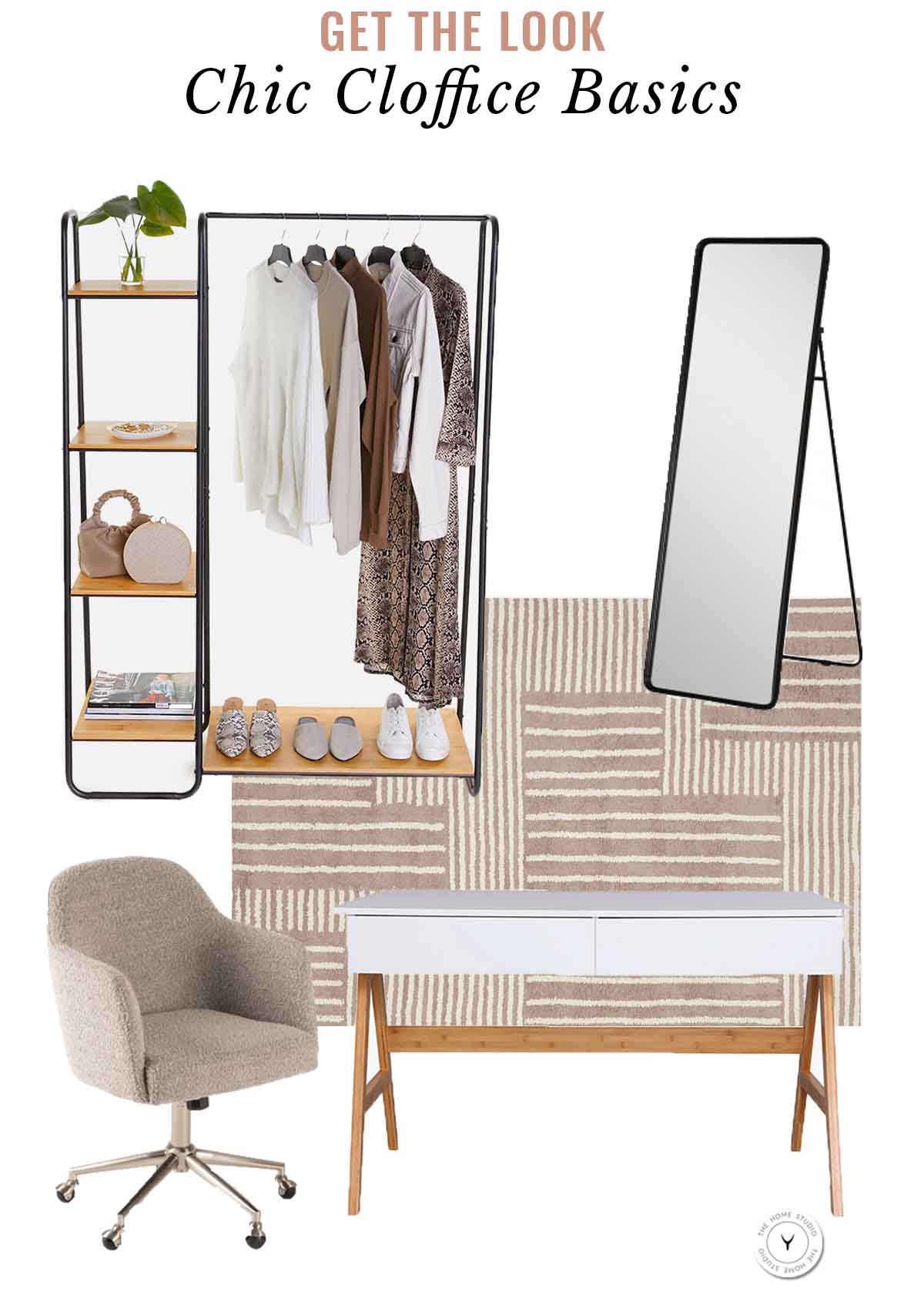 Bamboo Clothing Rail from Superbalist | Jordan Floor Standing Mirror from Block & Chisel | Amy Tufted Rug from Superbalist | Adele Office Chair from @home | Sion Desk from MRP Home