Say hello to the Cloffice. She's the new "it" girl in town. She does it all… she gives you a place to work and a place to feel pretty, all at the same time! We are majorly crushing on her.
There is little that us girls love more than a walk-in closet – am I right? But perhaps lockdown had you wondering if that space could be more wisely used as a home office. Or conversely, perhaps you have the home office, yet your bedroom closet is overflowing and disorganised. Well never fear, we are here to tell you that you can have your cake and eat it by introducing the Cloffice – a closet-office hybrid. You're Welcome!
Canadian fashionista, Stephanie Sterjovski, has expertly incorporated her office into her closet, showing us just how functional and beautiful this space can be.
And let's be honest, what's not to love about working in an environment surrounded by all your lovely, feminine possessions. This might actually be the ultimate girl cave.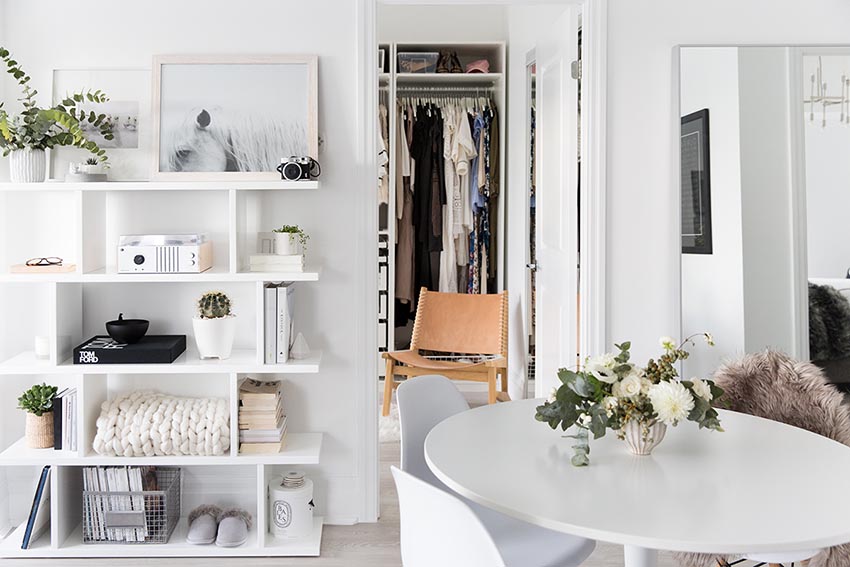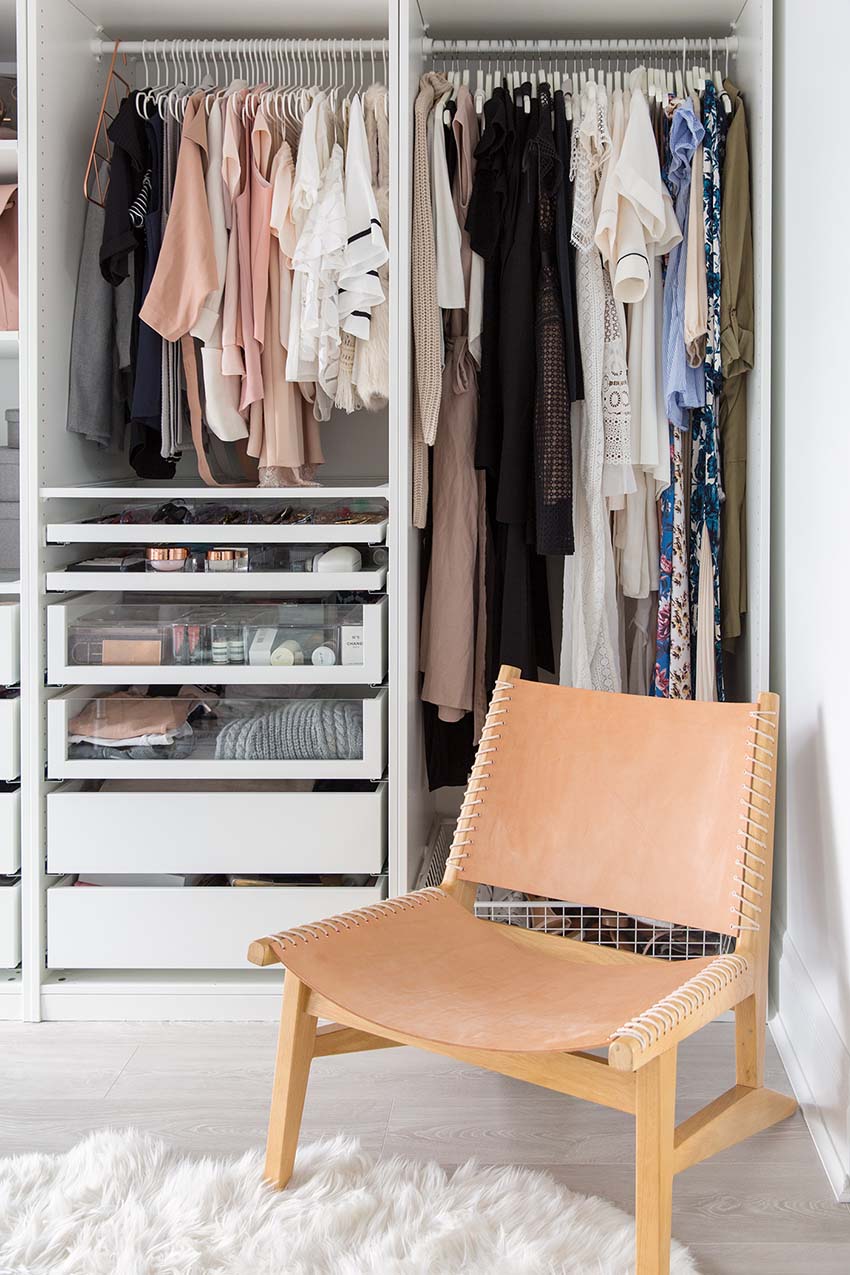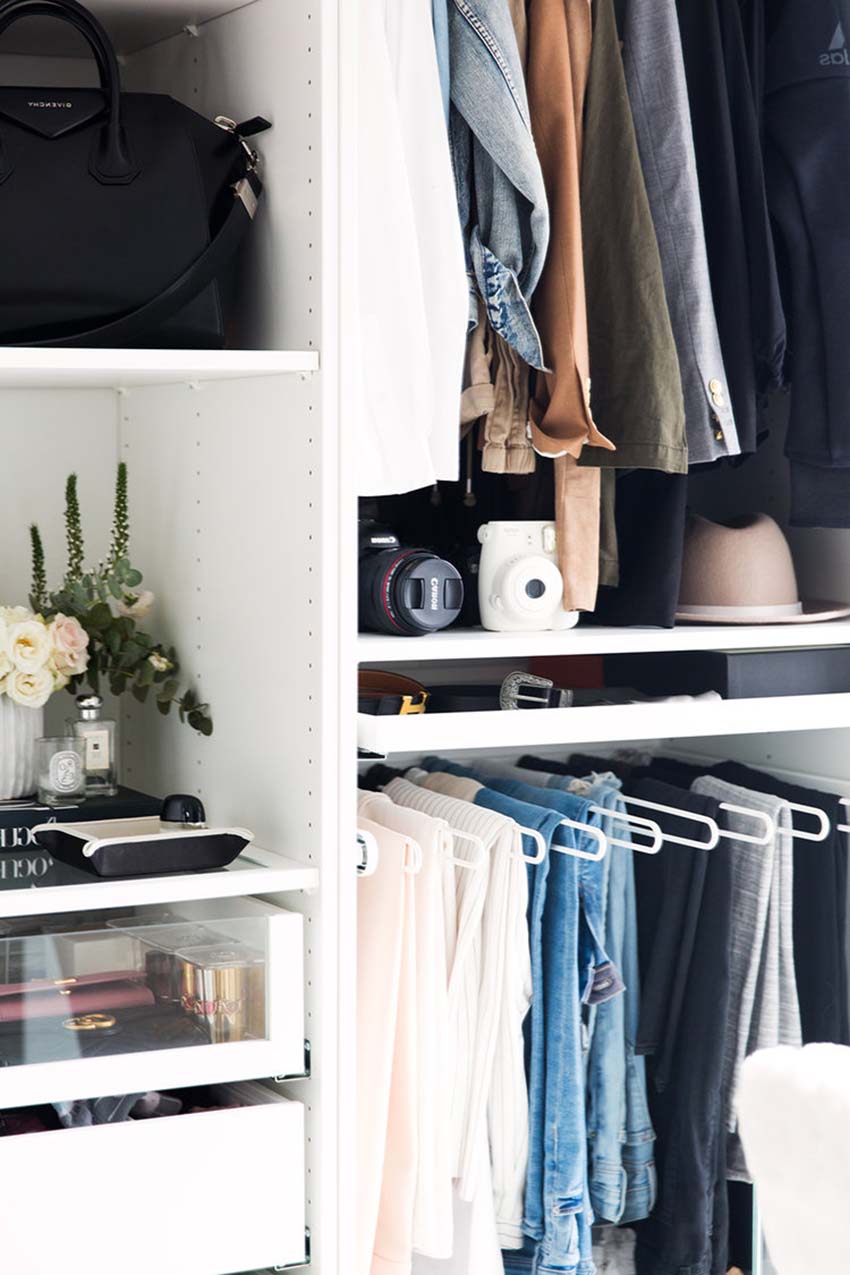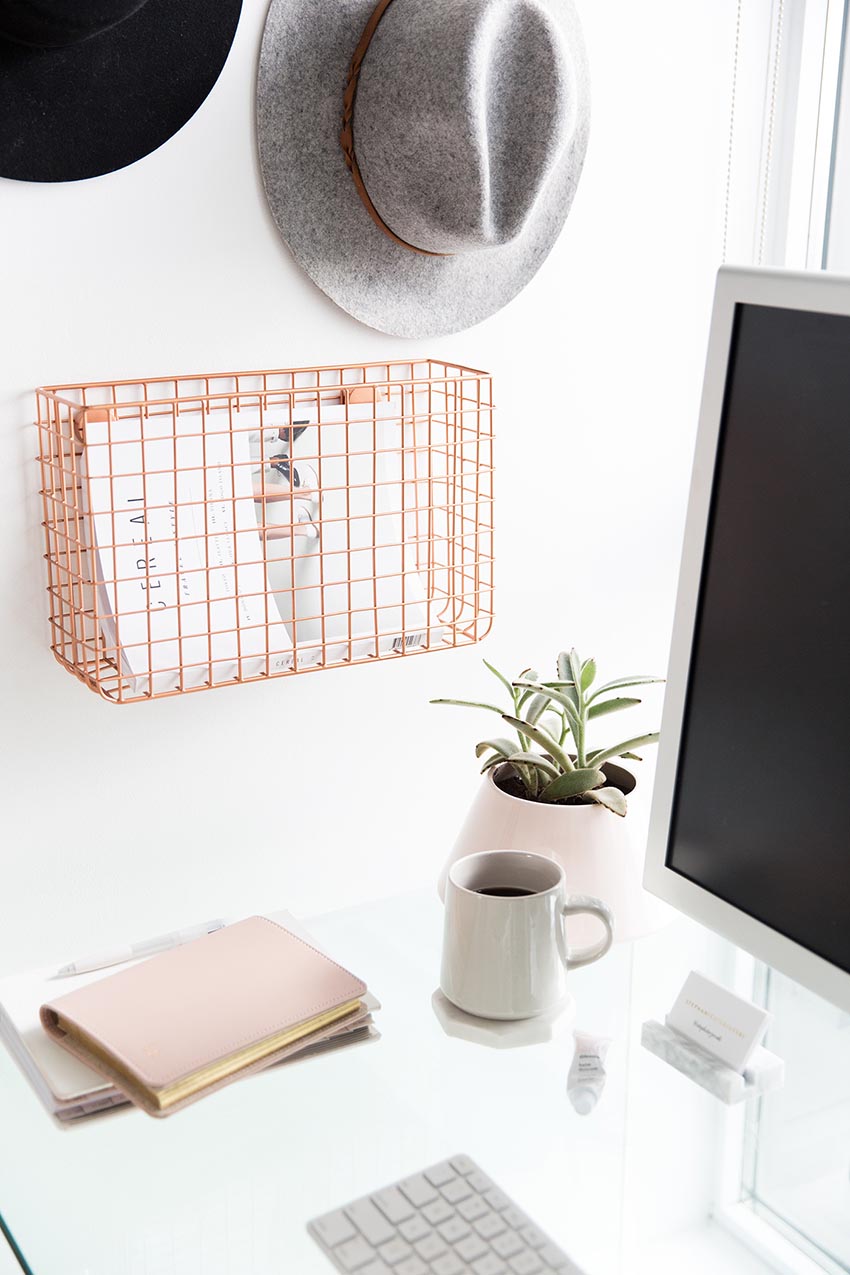 Images | Adore Magazine
The key to making this concept work, is organisation and tidiness, packing all the unsightly items away behind closed doors, whilst keeping the more attractive pieces on display. Here are a few Cloffice essentials to help you on your way.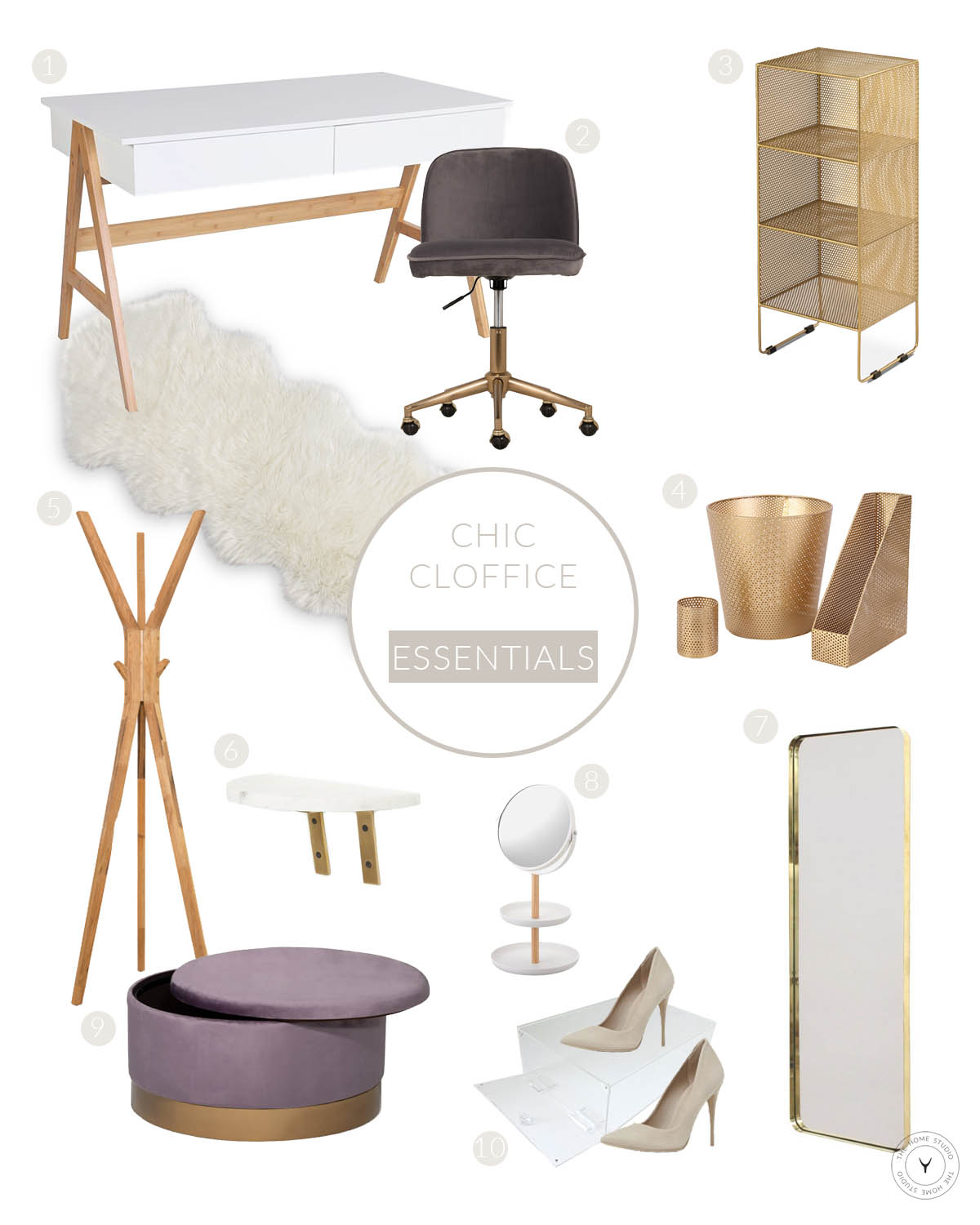 1. Sion Office Desk from MRP Home | 2. Serina Office Chair and Long White Shaggy Rug from @home | 3. Gold Mesh Storage from @home | 4. Office Accessories from MRP Home | 5. Coat Stand from @home | 6. Davi Marble Shelf from Superbalist | 7. Brass Deep Frame Soft Edge Mirror from Knus | 8. Tosca Make-Up Mirror from Superbalist | 9. Quince Ottoman from Cielo | 10. Acrylic Box from Takealot