Who doesn't love a good before and after?? They really make me feel that with good vision and planning there is hope for any space, no matter how dire. I find this attitude especially important when house hunting (yoh, that's a depressing story for another day).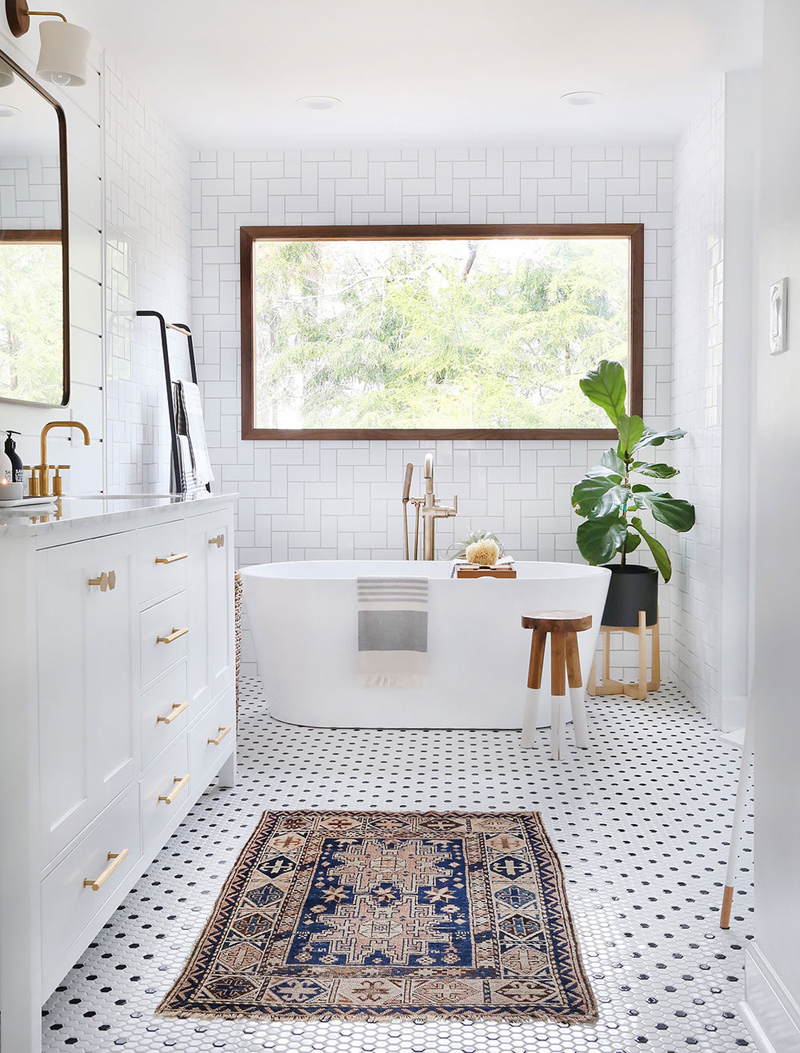 I found inspiring bathroom makeover on Sunny Circle Studio blog, and I think the all white palette and classic look will resonate with many of you. So let's start off with the Before, looking at what was….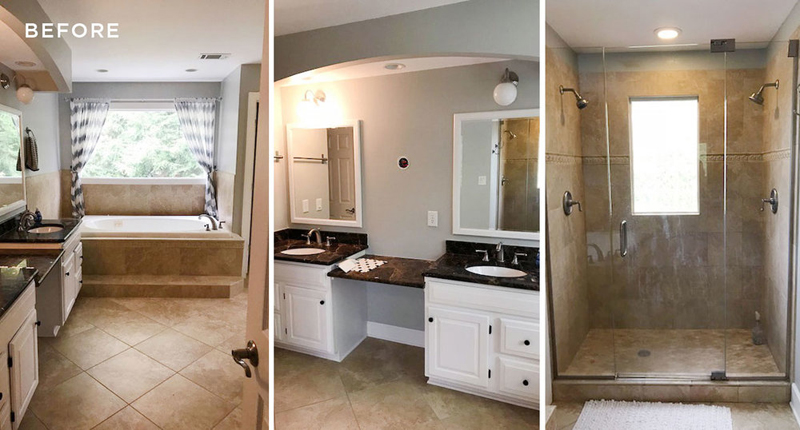 Ouch! Now, the After…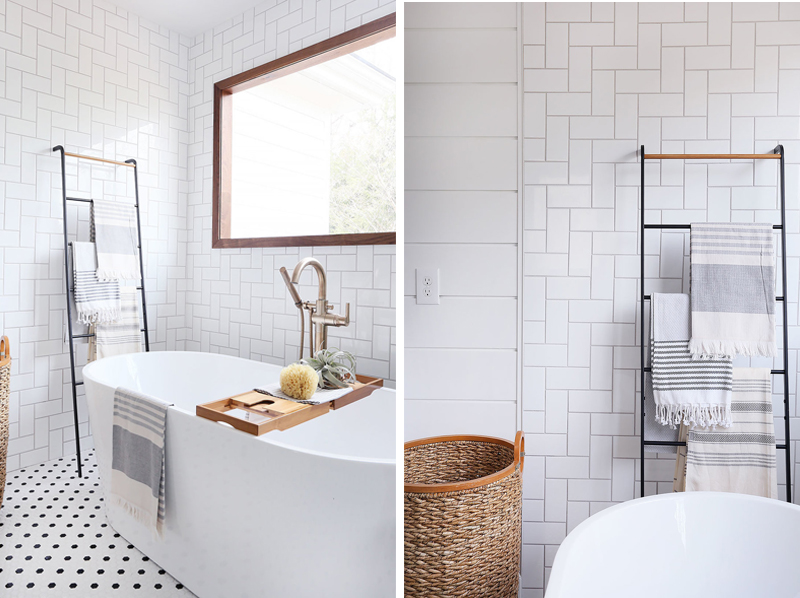 I really like what they have done with the subway tile. Instead of the standard horizontal pattern which we see everywhere these days (and while I agree it has a classic look that works anywhere, I'm a little bored of it already) they opted for a climbing stack, which creates so much more interest around their window and in the shower box too.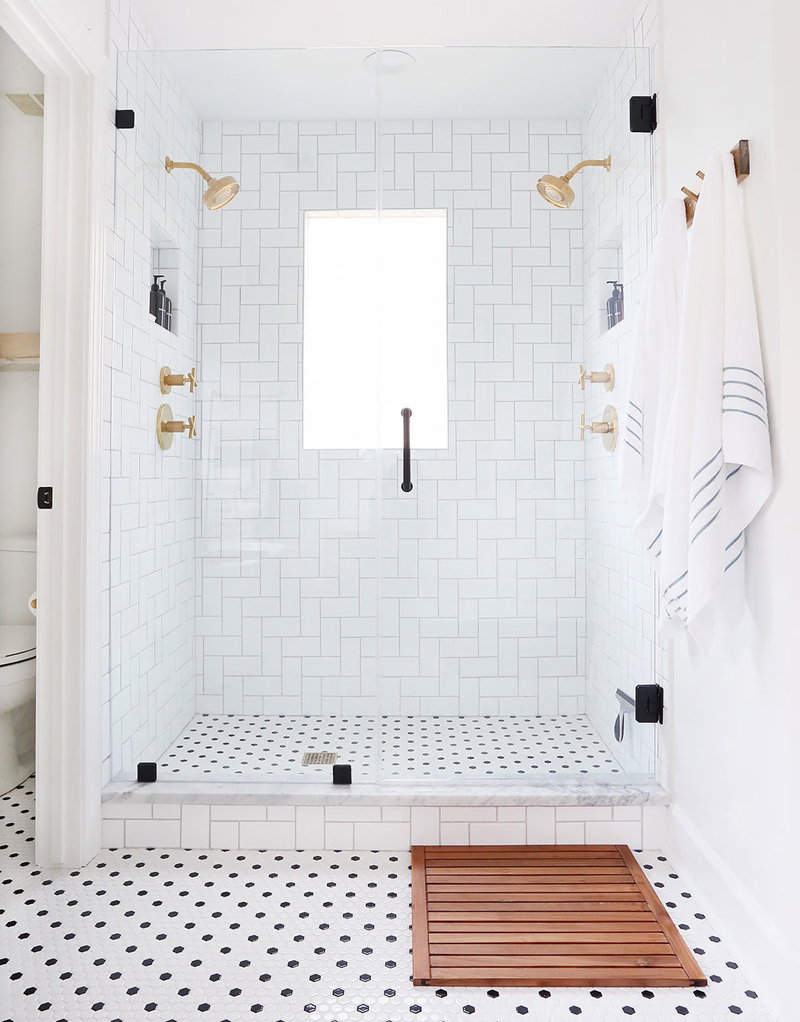 I'm also loving the mix of materials used in the fixtures – we've got gold, black and brass elements all working together, not forgetting the wood framing and rattan accessories.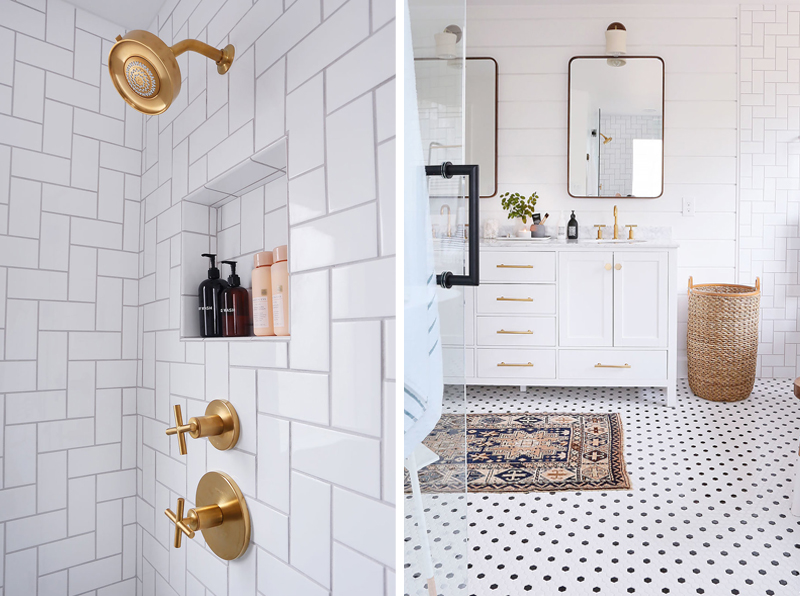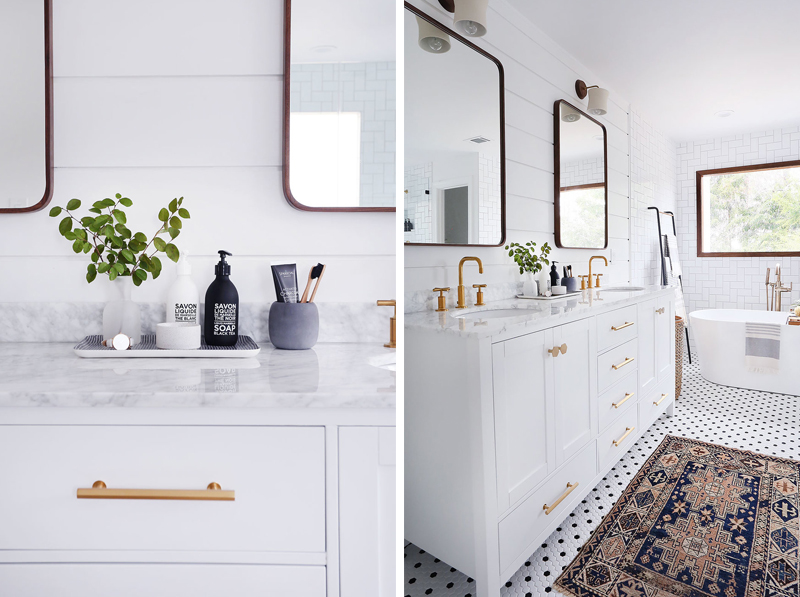 This next bathroom makeover from bre purposed hits all the right notes for me. I especially love the rustic wood elements used in the space, giving the otherwise all-white space a masculine edge. This entrance nook makes me feel like I'm visiting a hotel spa.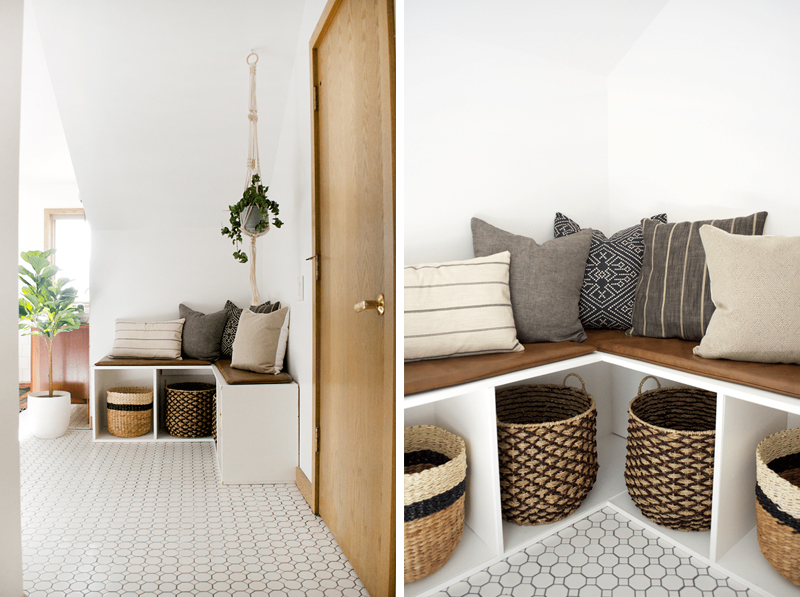 Let's have a quick look at the before pics so we know how far things have come….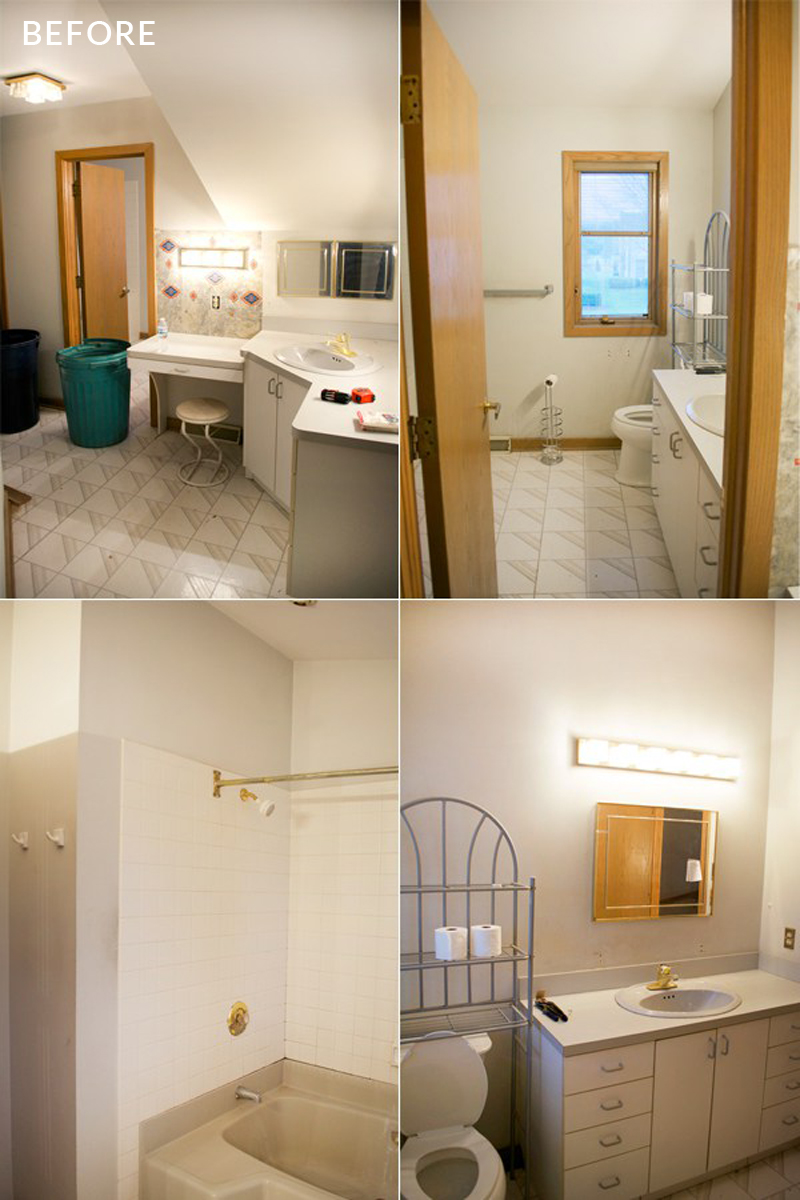 And for the After's….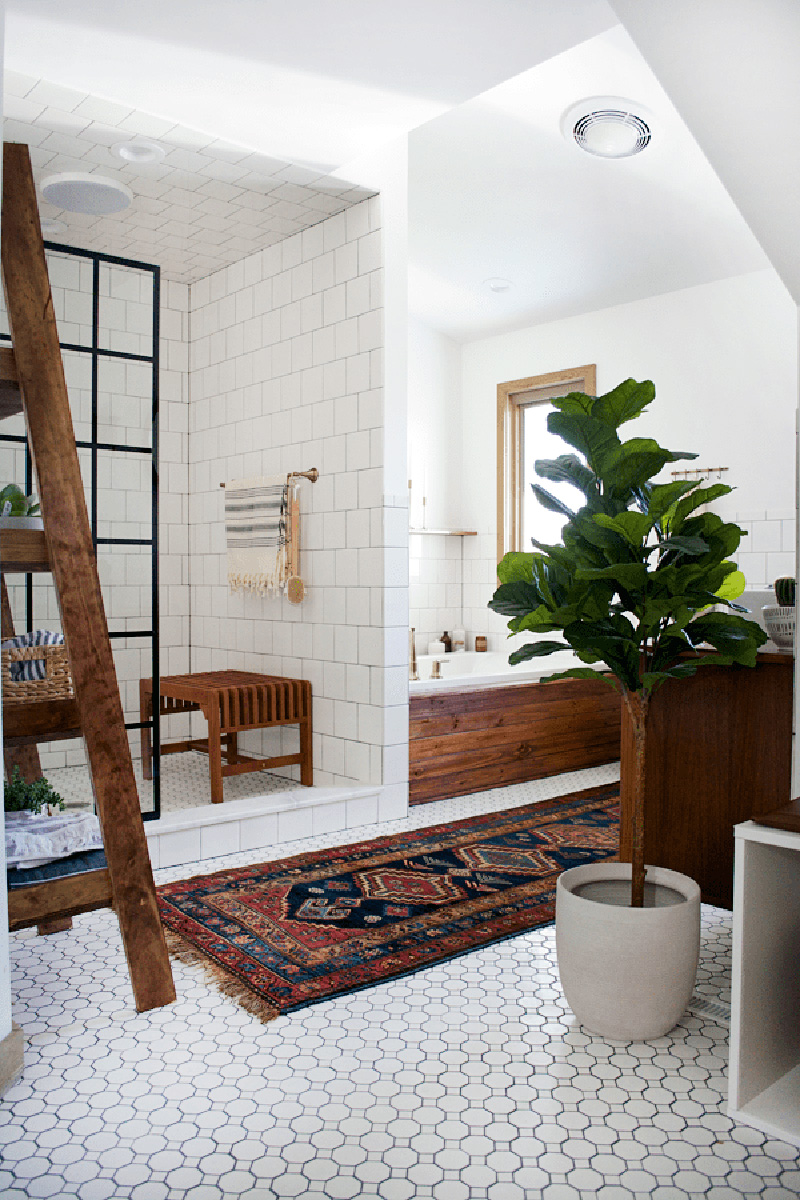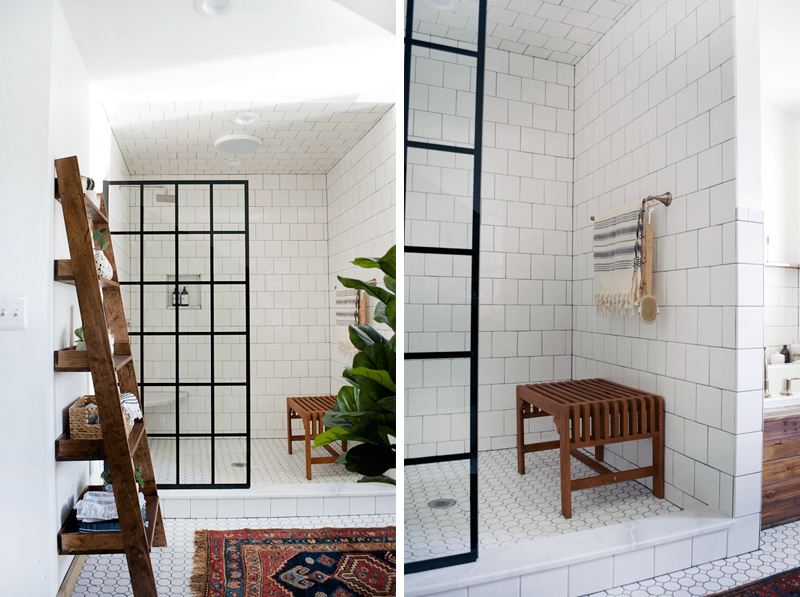 Love the rustic cabin vibes this bath is giving off. I'm also a huge fan of old dressers being repurposed into sinks and vanities. They add so much character to a bathroom, Am also totally all over the pebble style flooring tile happening and square subway tile used throughout (a nice change).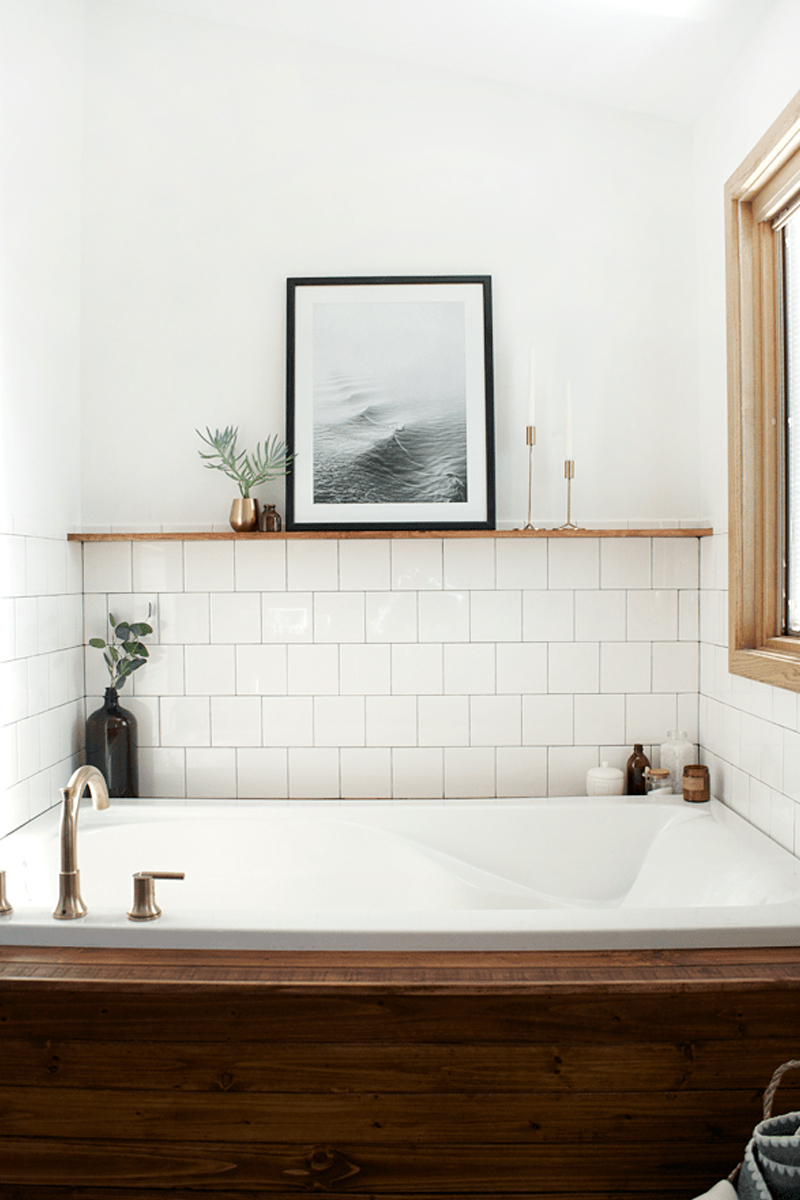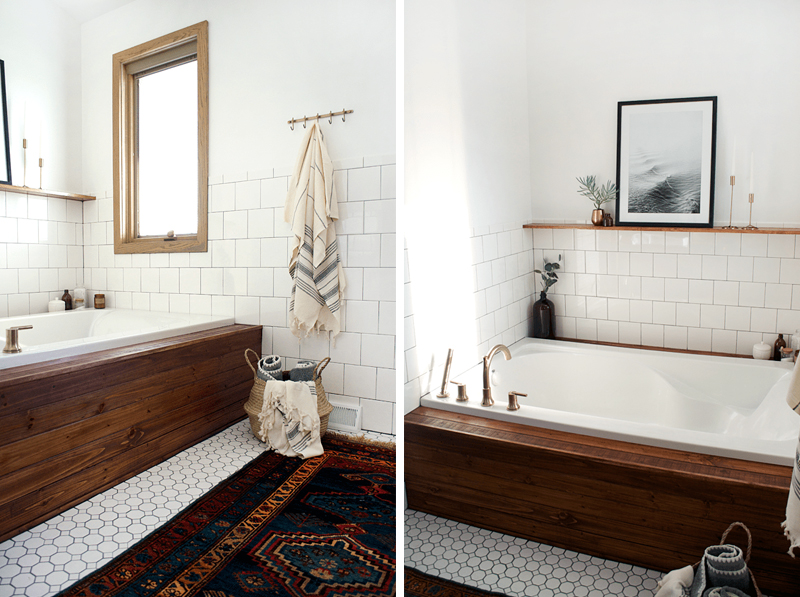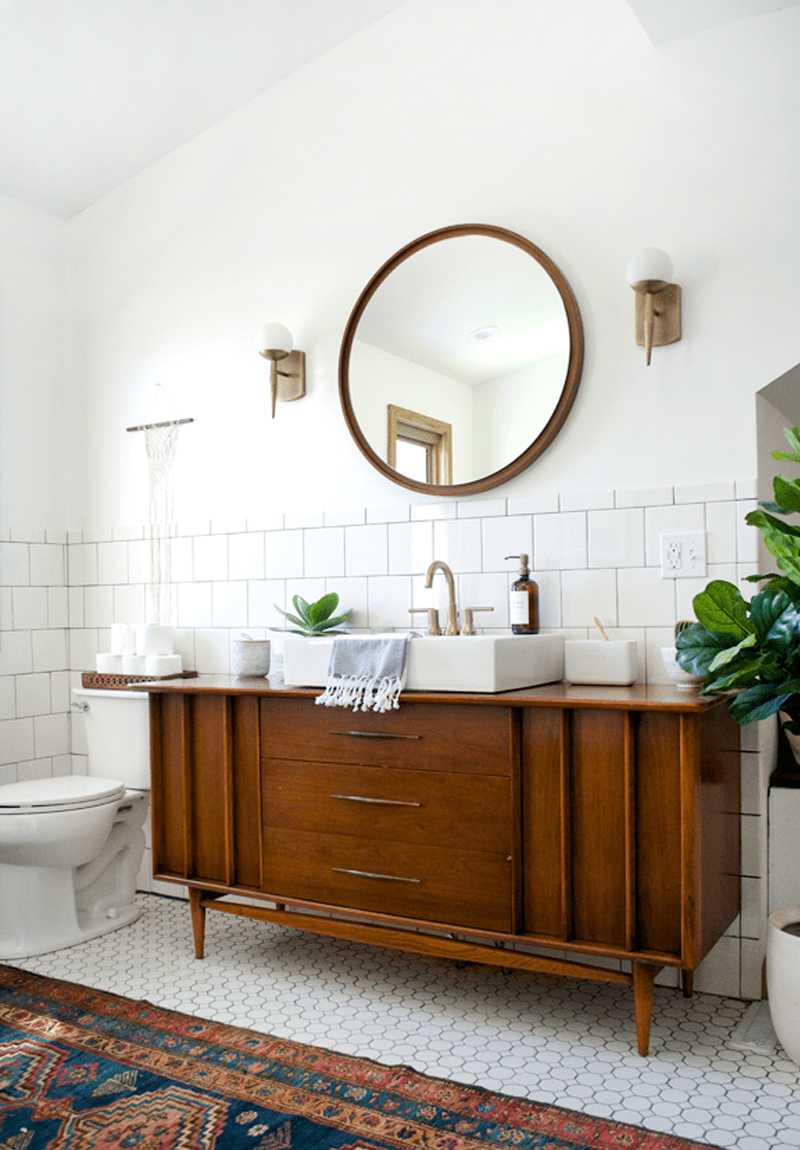 Lastly we have this rental bathroom redo, found on Apartment Therapy. What's good to know here is that NO MONEY was spent on any new fixtures!!! 'Major' changes include cleaning the tiles, painting the upper walls and laying an affordable vinyl floor. The renter then accessoried the space by swapping out the mirror and light fixture and added a little storage shelf. This just goes to show a little goes a long way!!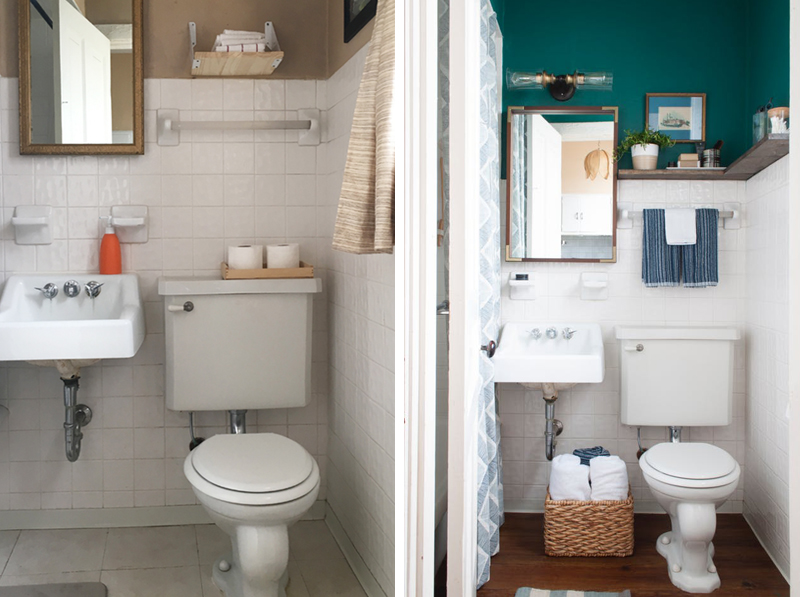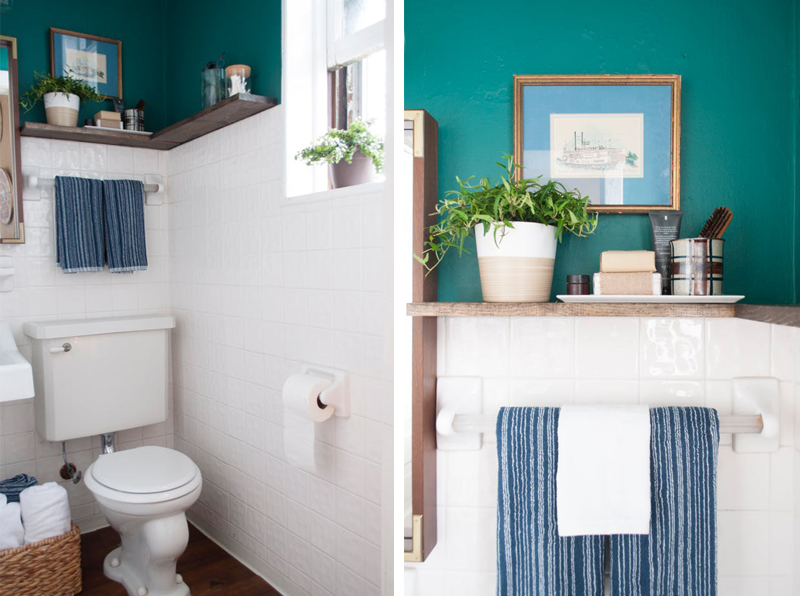 SaveSave
SaveSave
SaveSave
SaveSave
SaveSave
SaveSave
SaveSaveSaveSaveSaveSaveSaveSaveSaveSave
SaveSave
SaveSave
SaveSave