More and more bathrooms are valued for their simplicity and balance, a calming retreat in our homes away from life's stresses. However bathrooms can be expensive to build or renovate, so today we're looking at ways to stretch that bathroom budget.
PLAN YOUR DESIGN THOROUGHLY
Will the shower door be able to open fully? Once you step out where will you stand? Is there enough space between the sink and the bath opposite for people to stand and pass by? Does the bathroom door open in or out?
Having to make changes mid-construction because you realise your design isn't going to work in reality is a costly and unnecessary mistake. If you are not working with a designer, make sure you spend time going through your plans diligently paying special attention to measurements.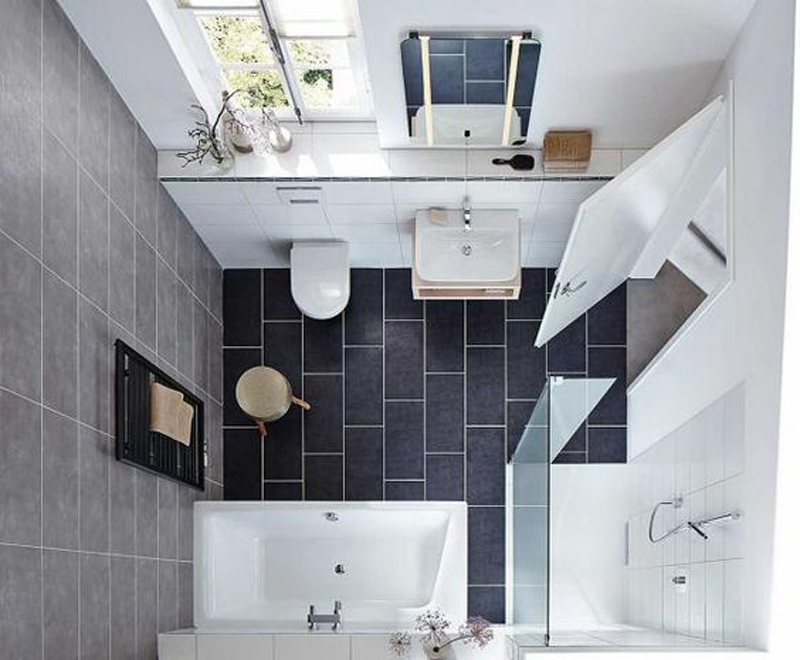 KEEP THE SAME FOOTPRINT
While it can be tempting to transform your bathroom with a new layout, one of the costliest parts of a renovation is moving plumbing and wiring around. If your current layout works well enough, consider focusing your efforts (and money) on upscaling the materials and finishes instead. By keeping your toilet, sink, shower and bath where they are you will save a lot of money (and time) on labour, plumbers and electricians.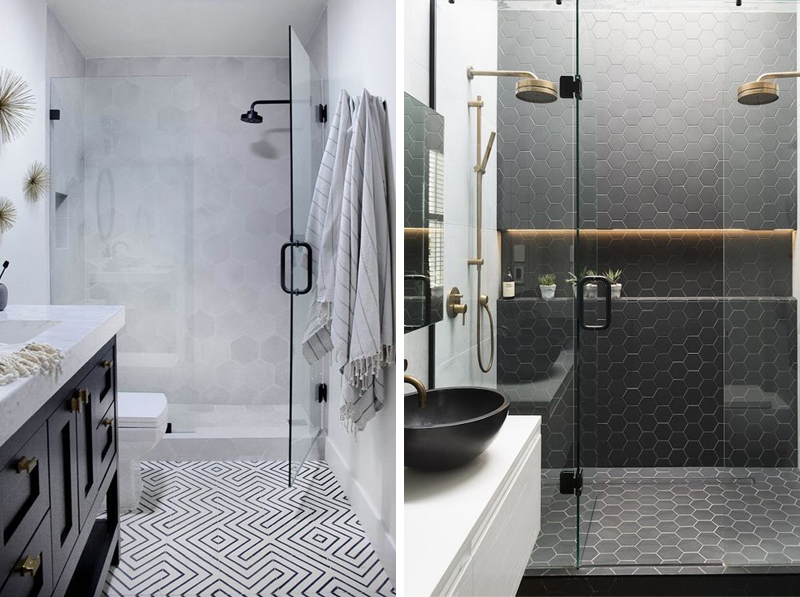 GET MULTIPLE QUOTES
on all your materials and fixtures, not forgetting to take into account hidden elements such as delivery costs, labour, VAT and installation. Remember a sink will come without the taps, and someone will need to put the two together. Once you know what all your costs it easier to decide where to save and where to splurge. You are also now in a position to go back to suppliers and see if they can offer you discounts on any favourite fixtures, based on competitor pricing.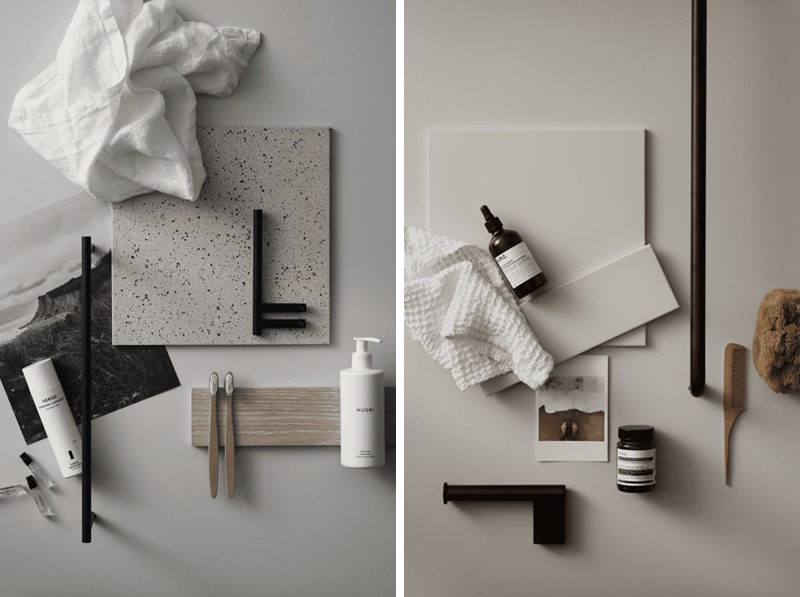 REPAIR, DON'T REPLACE
If your vanity or cupboards are in good condition, consider refreshing them with a coat of paint, inside and out, instead of replacing them all together. By simply adding a new countertop, at much less cost, you can give the piece a whole new look.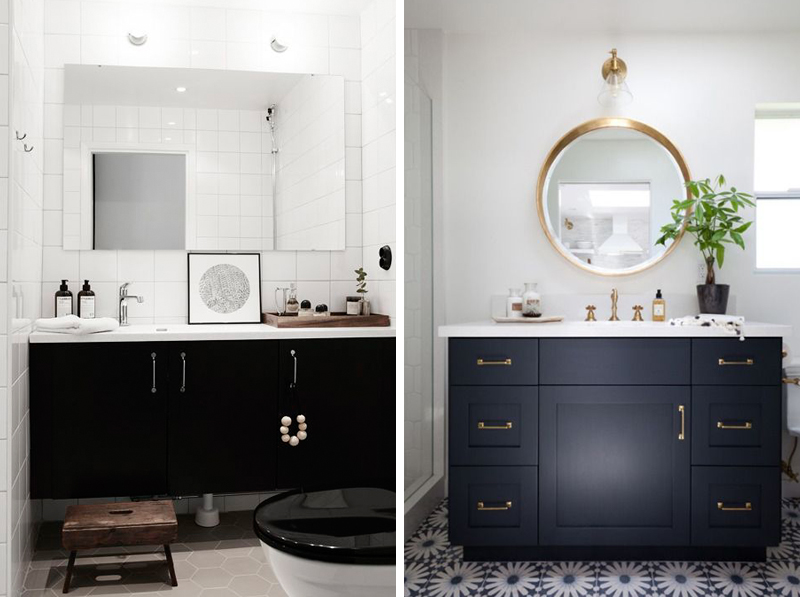 MIX HIGH AND LOW
One of my favourite design expressions creeping in again. Using a more expensive tile in a highly visible, smaller area – like a sink backsplash or shower floor – and a budget tile throughout the rest of the space will still provide your bathroom with a high impact look. Pre-built cabinets provide the best value over custom units (even if there is a small gap either side), and the overall look can be upscaled through smaller fixtures, such as taps and drawers pulls.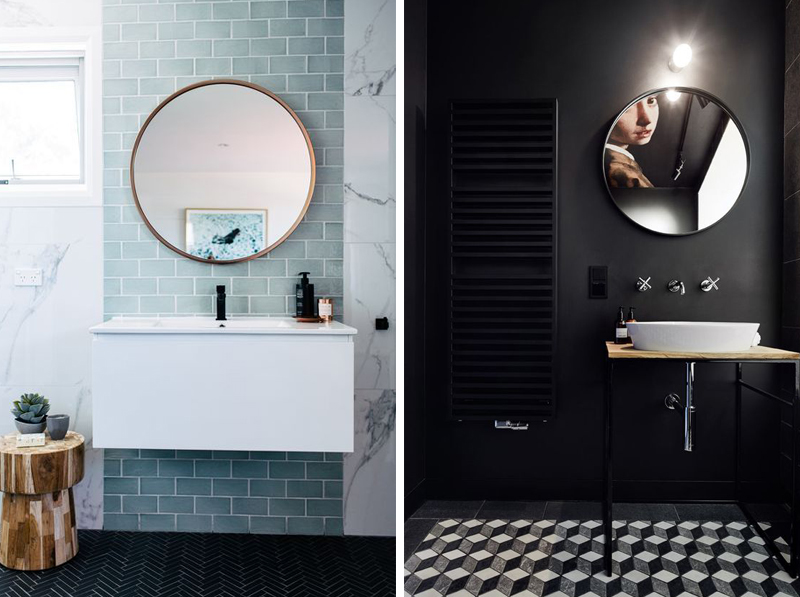 ACCESSORISE
Shopping outside bathroom supply stores not only brings prices down, but more often than not you'll end up with a more interesting and unique look in your space. This is especially true when it comes to lighting. A cool pendant or chic wall lights set the tone in the bathroom. Just be mindful that the bathroom is often where we do most of our primping and grooming, so a good lighting is still important. Other ideas include vintage vanity mirrors and using leaning ladders as towel rails.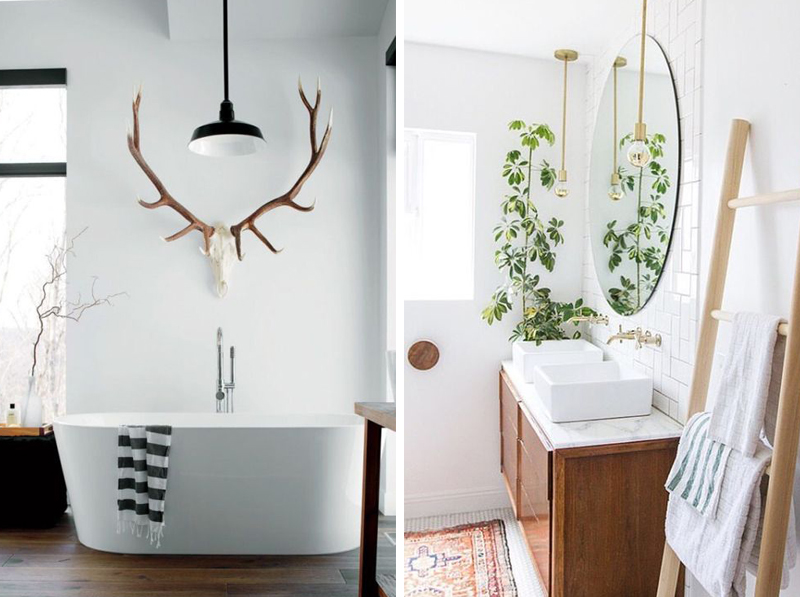 photo source: 1 | 2 | 3 | 4 | 5 | 6 | 7 | 8 | 9 | 10 | 11 | 12 | 13
SaveSave
SaveSave
SaveSave
SaveSave
SaveSave
SaveSave
SaveSave
SaveSave
SaveSave