We are working behind the scenes on a few fun residential projects at the moment, all of which are getting new bathrooms. During the process of working with new clients and discussing their requirements, as well as the research that goes into the concept phase, we start to notice and pick up a few new ideas. We're hesitant to call them trends, but for want of a better word we'll stick with it. These are our five current favourites.
Aysmmetrical Vanity Setup
The asymmetrical vanity setup might feel wrong to most people. However we are currently working on a similar set up for a client, and we love the extra accessible counter space this design provides. Rather than trying to balance makeup or tubes around the edge of your sink, this alignment offers so much practical space for your daily routine.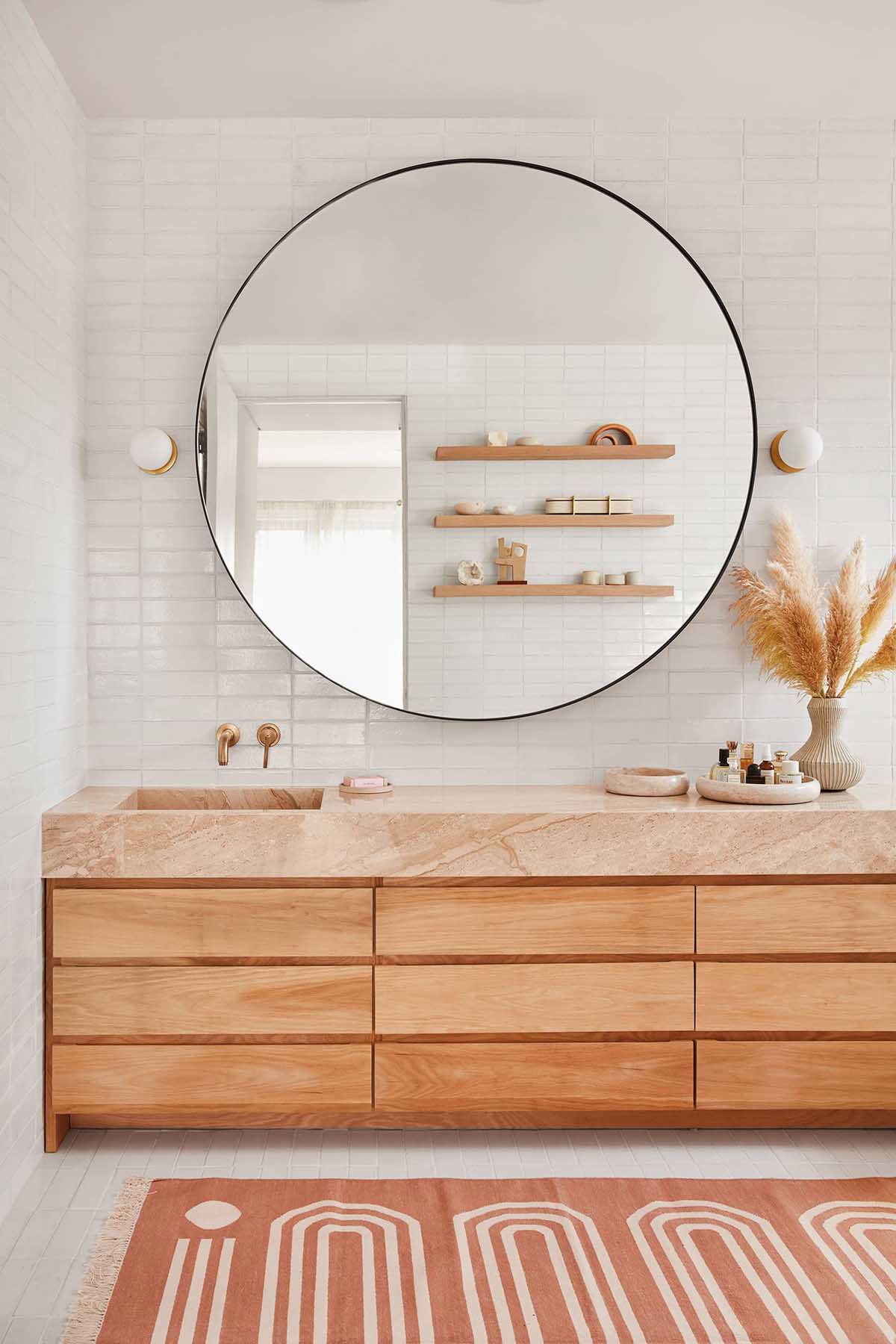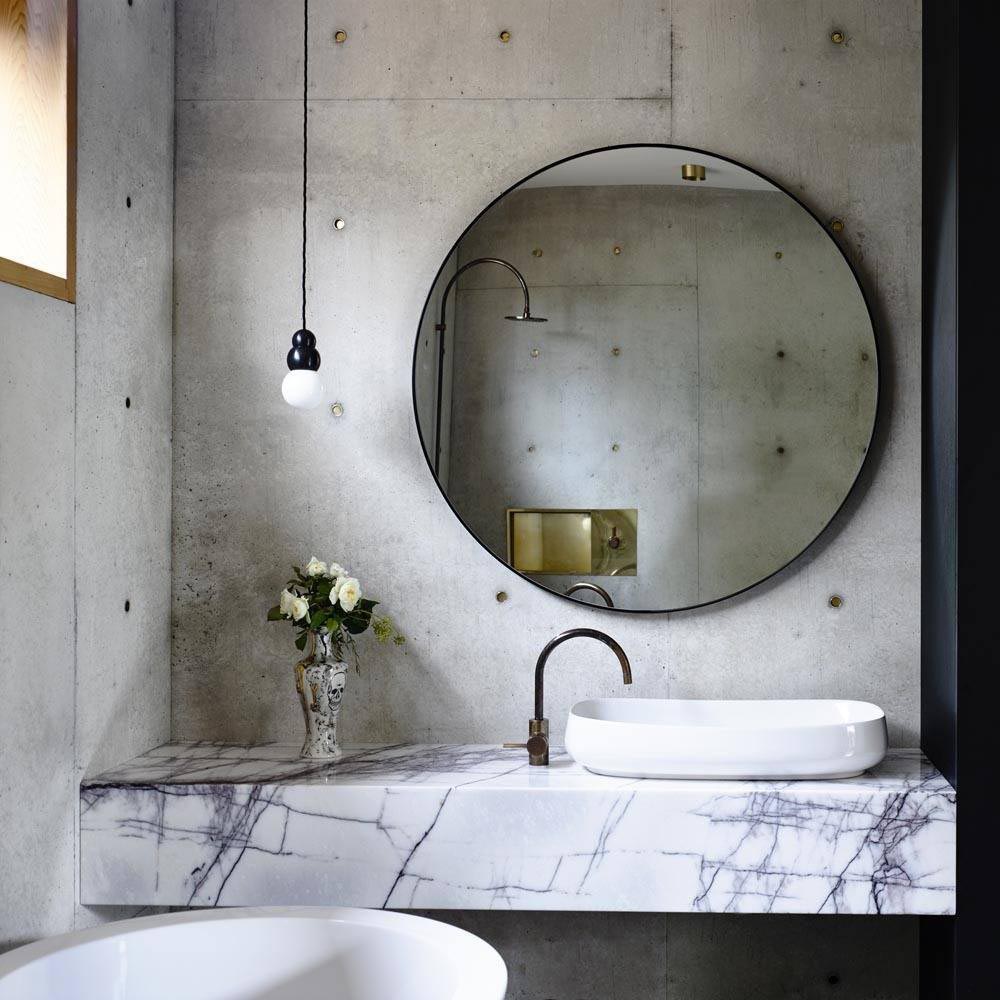 Wide Grout Line
Just last week I was deep in conversation with a client about the grouting for their new bathrooms. Grout lines will take your sleep away! More often than not people don't want to know about grout, but grout is actually an excellent tool to help showcase your beautiful tile selection. In this case, the bigger the better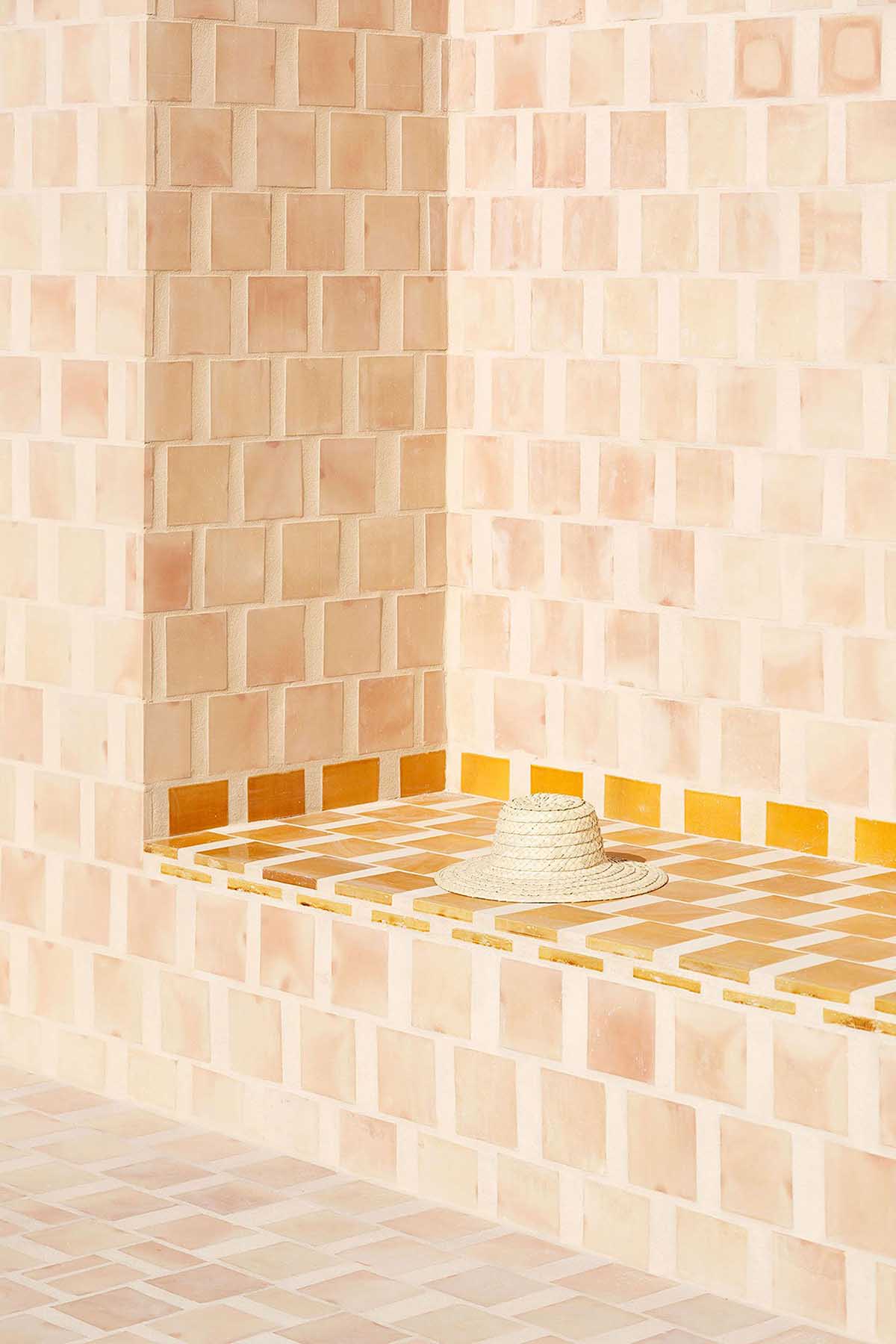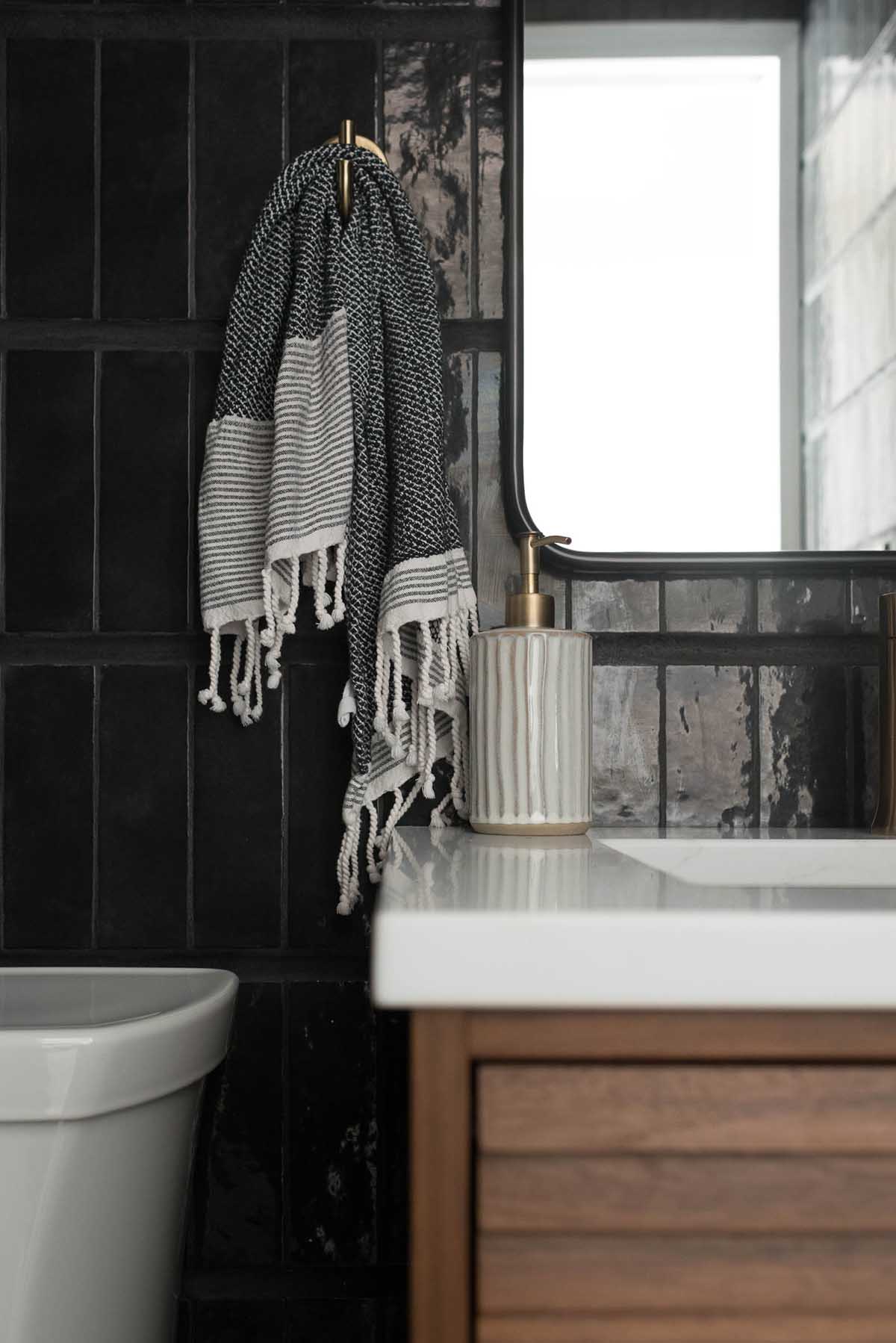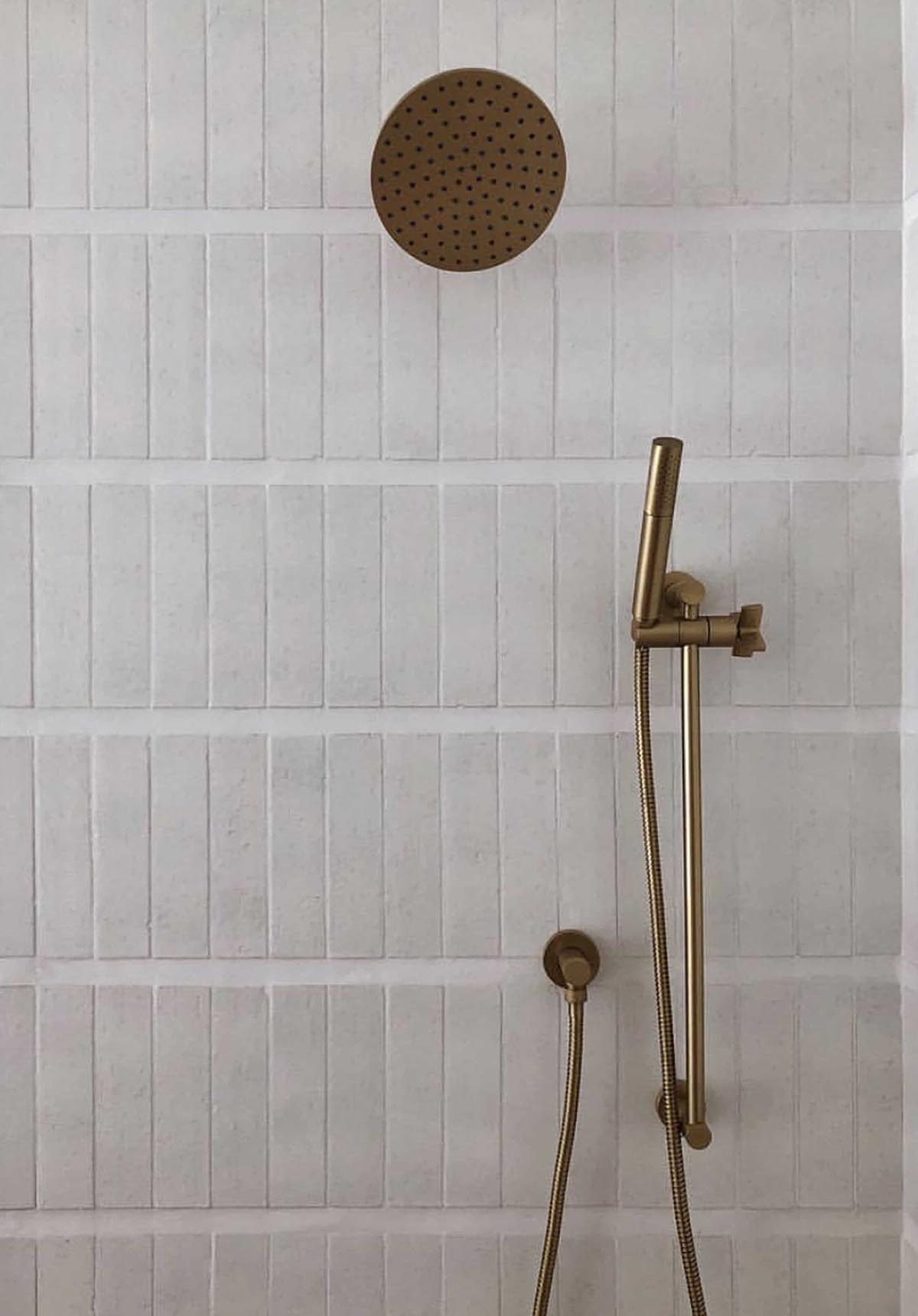 Freestanding Bath Shapes
Have you noticed new shapes and styles creeping into the freestanding bath world? When we were ogling Sarah Sherman Samuel's house renovation (as seen above too), we noticed the unique style of her bathtub. While most bathtubs are rectangular or oval in shape, with lip shapes typically the defining element. Here the simple tub is elevated by the contrasting base shape.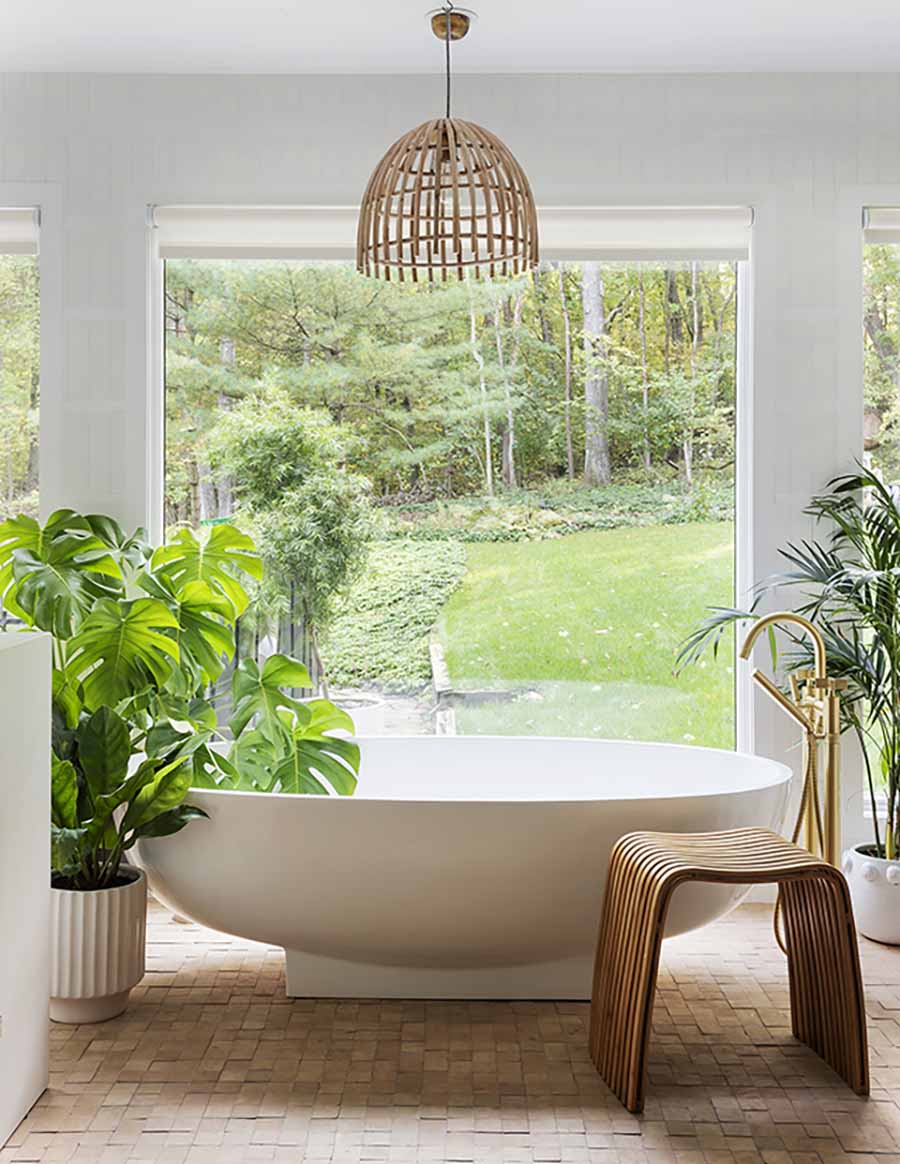 This bathroom is also designed by Sarah Sherman Samuel and we love the effect the round tub gives to a traditional 'shower bath' setup.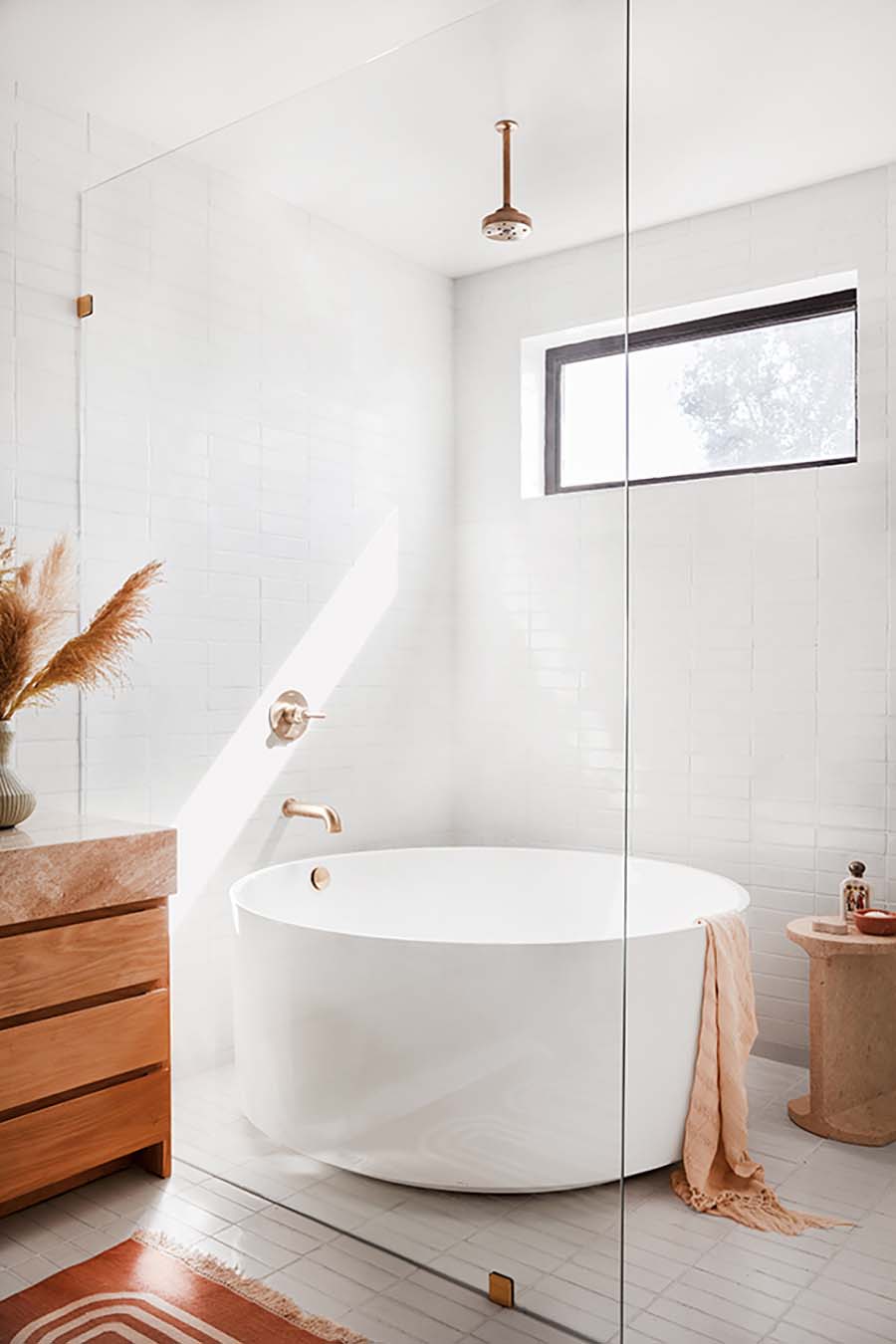 How about the chic and elevated look these metal legs give this bathtub. Something about raising the tub off the ground ever so slightly makes the whole effect seem a little less 'heavy' or imposing in the space.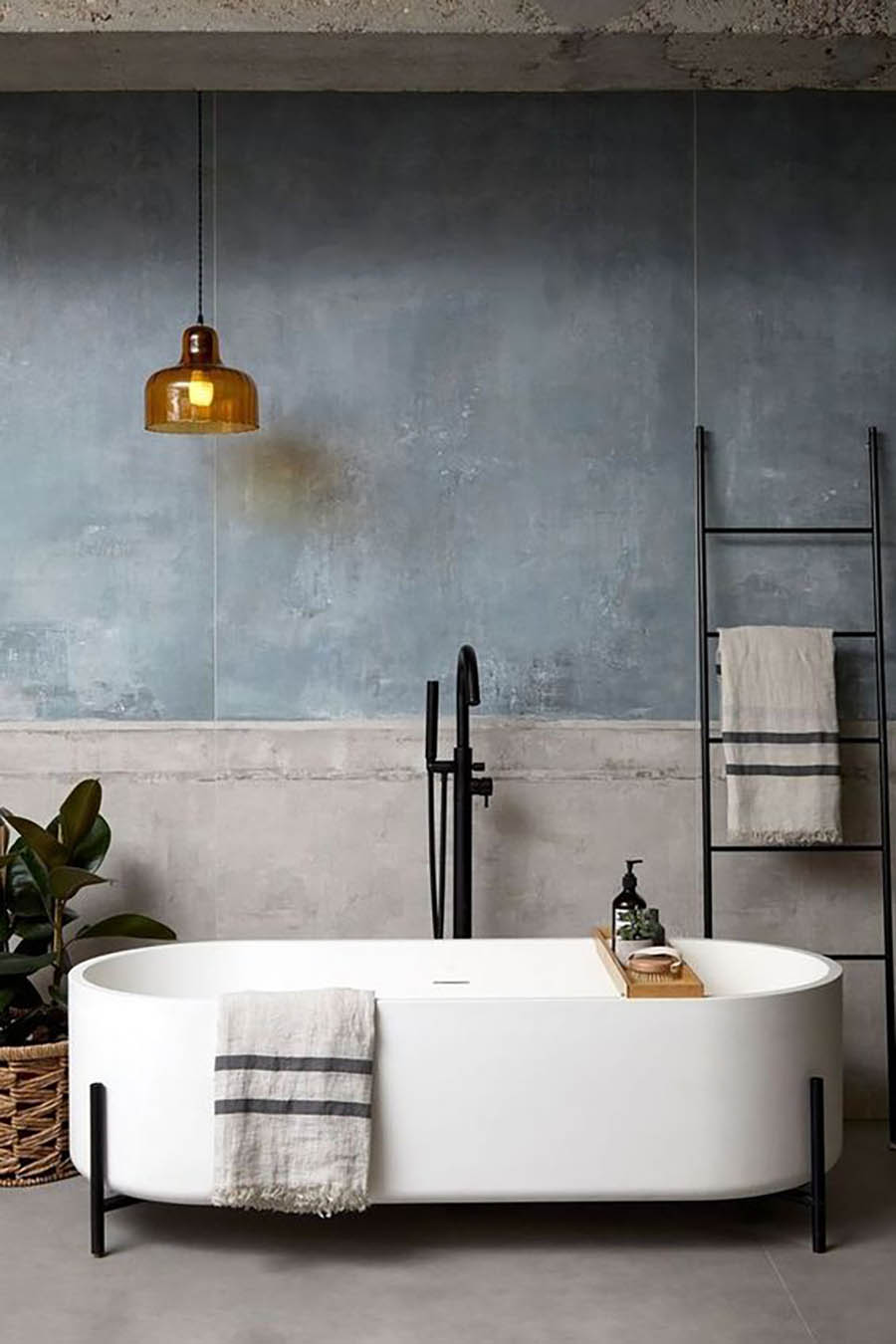 Raw Stone Basins
We love the contrast of a little rustic natural charm in a modern setting, so we are totally on board with these raw stone basins making their way into our bathrooms.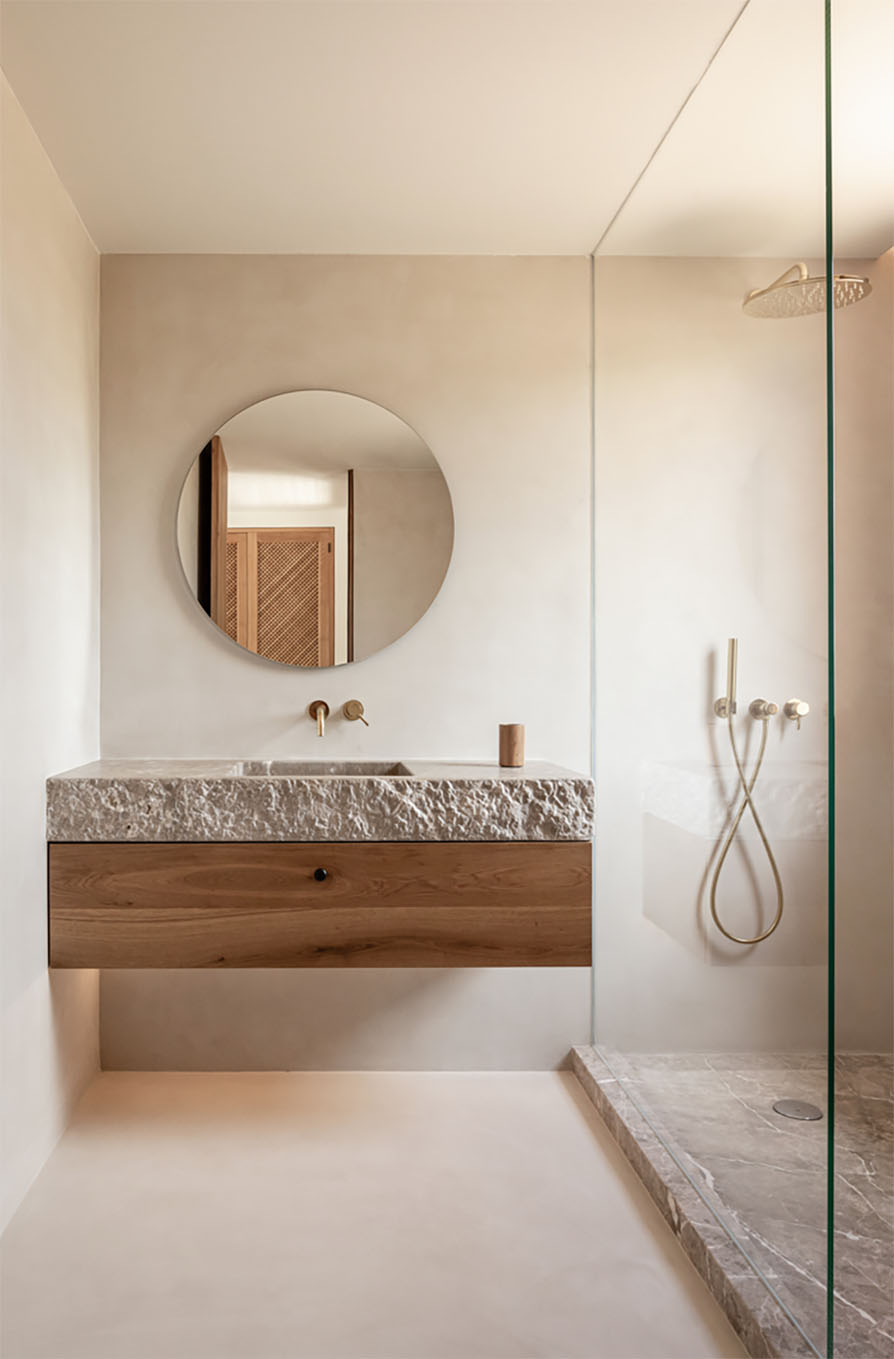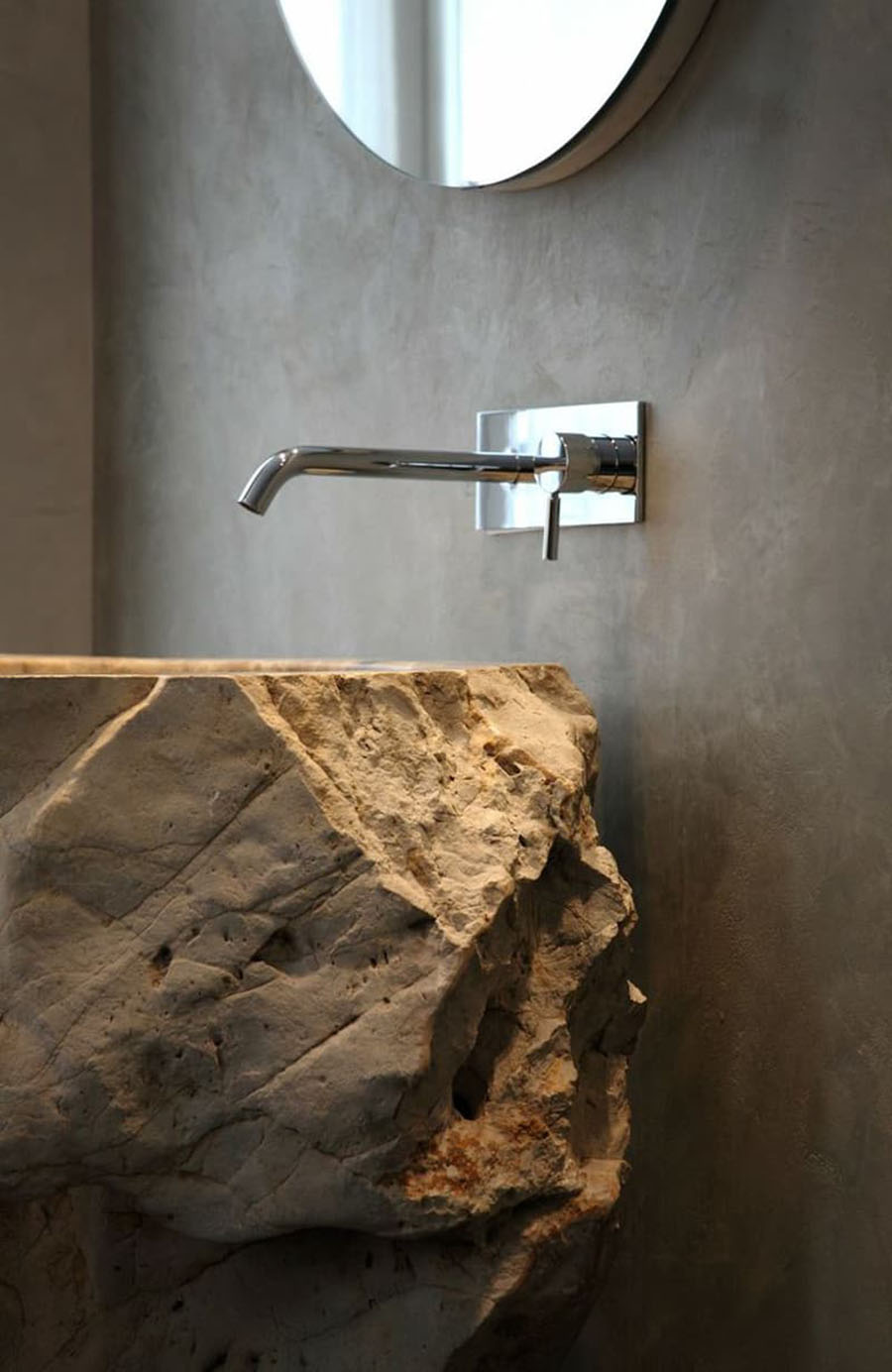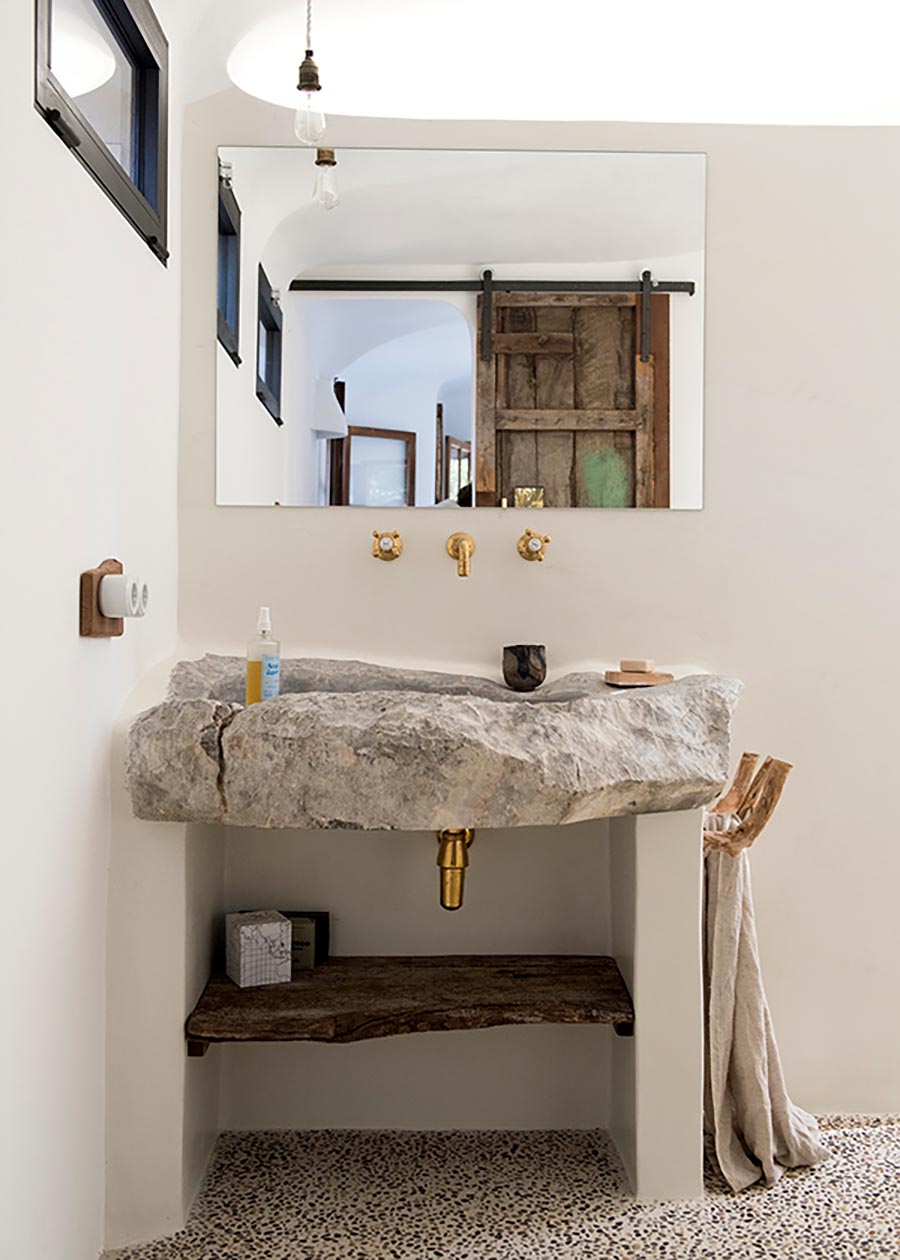 High Gloss Tiles
It seems that people are becoming bold and fearless this decade, and we love it! Typically tiles have a slight sheen, but it seems this super shiny finish is becoming more and more popular. What we are really into, are the deep, saturated colours that are coming through with this style.