Whether it's our neighbouring Namibian landscape or as far away as the Californian outskirts, the desert is a special place full of wonder, quiet and extraordinary nature. For this reason we love seeing the incorporation of desert inspired furniture and decor in homes. The style speaks of sun-drenched dunes, exotic plants and flowers and endless views untouched by mankind.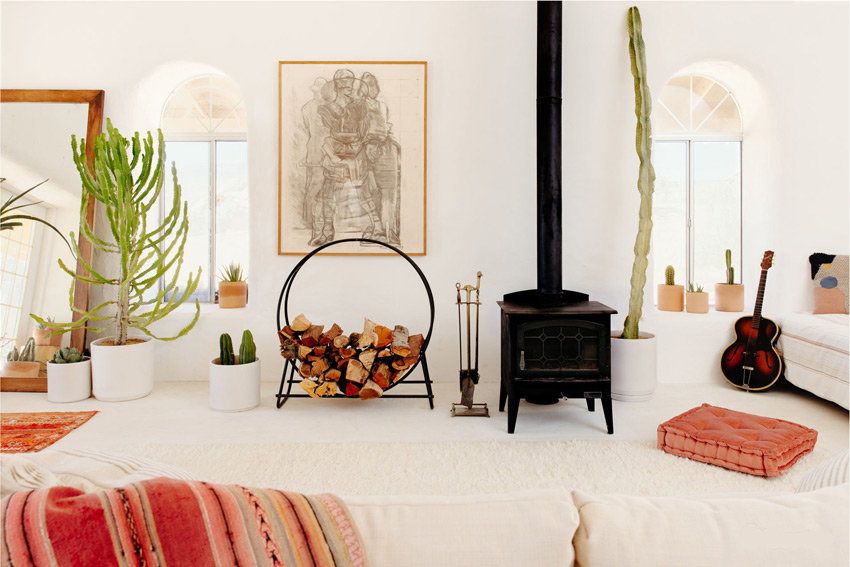 Desert style, as we're calling it, blends the popular bohemian look with a palette of rich earthy tones and natural textures. Whether you have an earthy backdrop or cool white, rust colours, shades of terracotta, pink, ochre and olive green all work together in this style. Layers of texture are adding through the use of wood, rattan, handwoven rugs and wall art, embroidered tapestries and desert plants.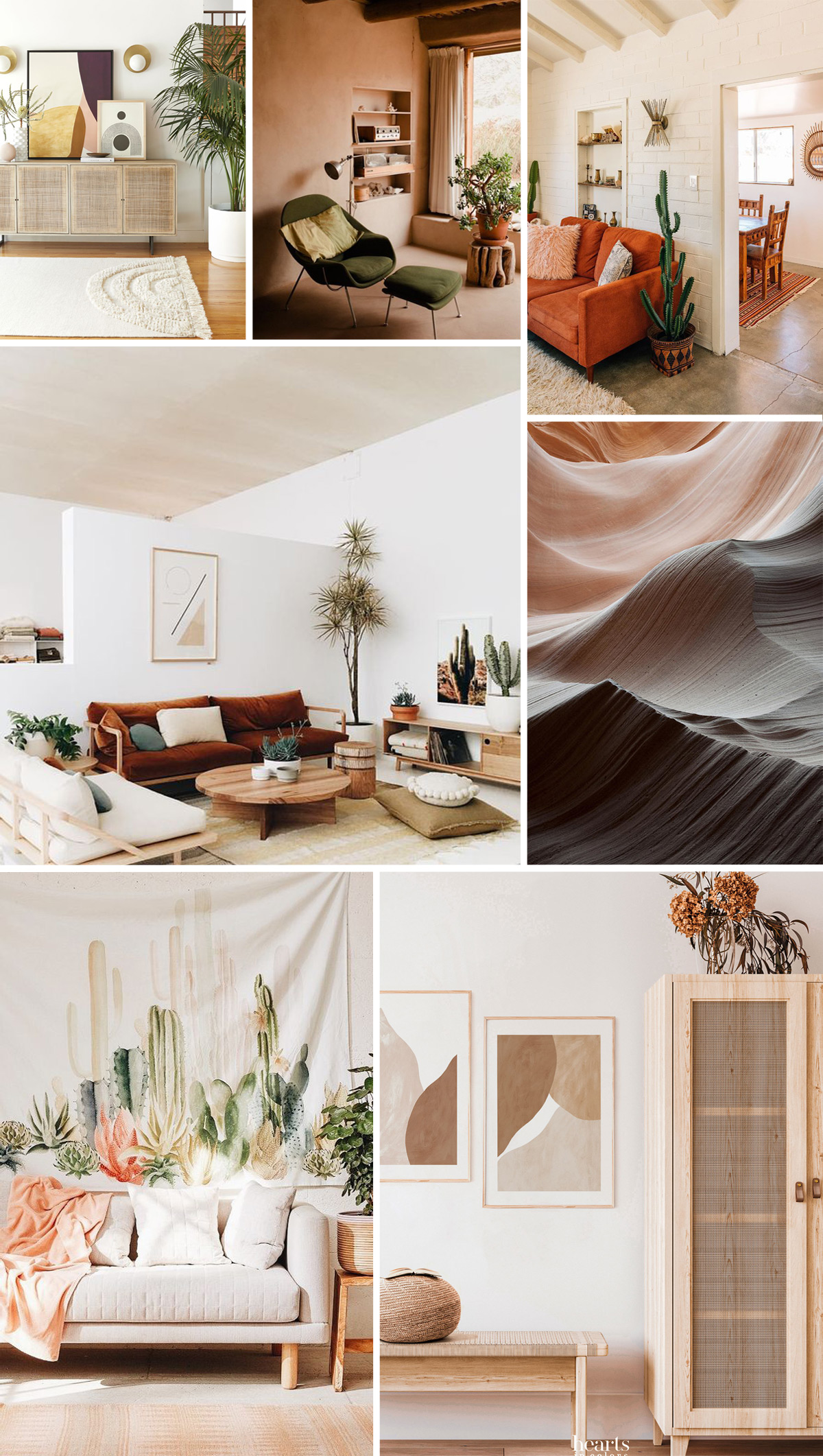 This style lends itself to a laidback, lived-in feel where rustic elements can be paired with more modern pieces in a spectrum of earthy colours.
Are you loving it as much as we are? I'm ready to redo my living spaces!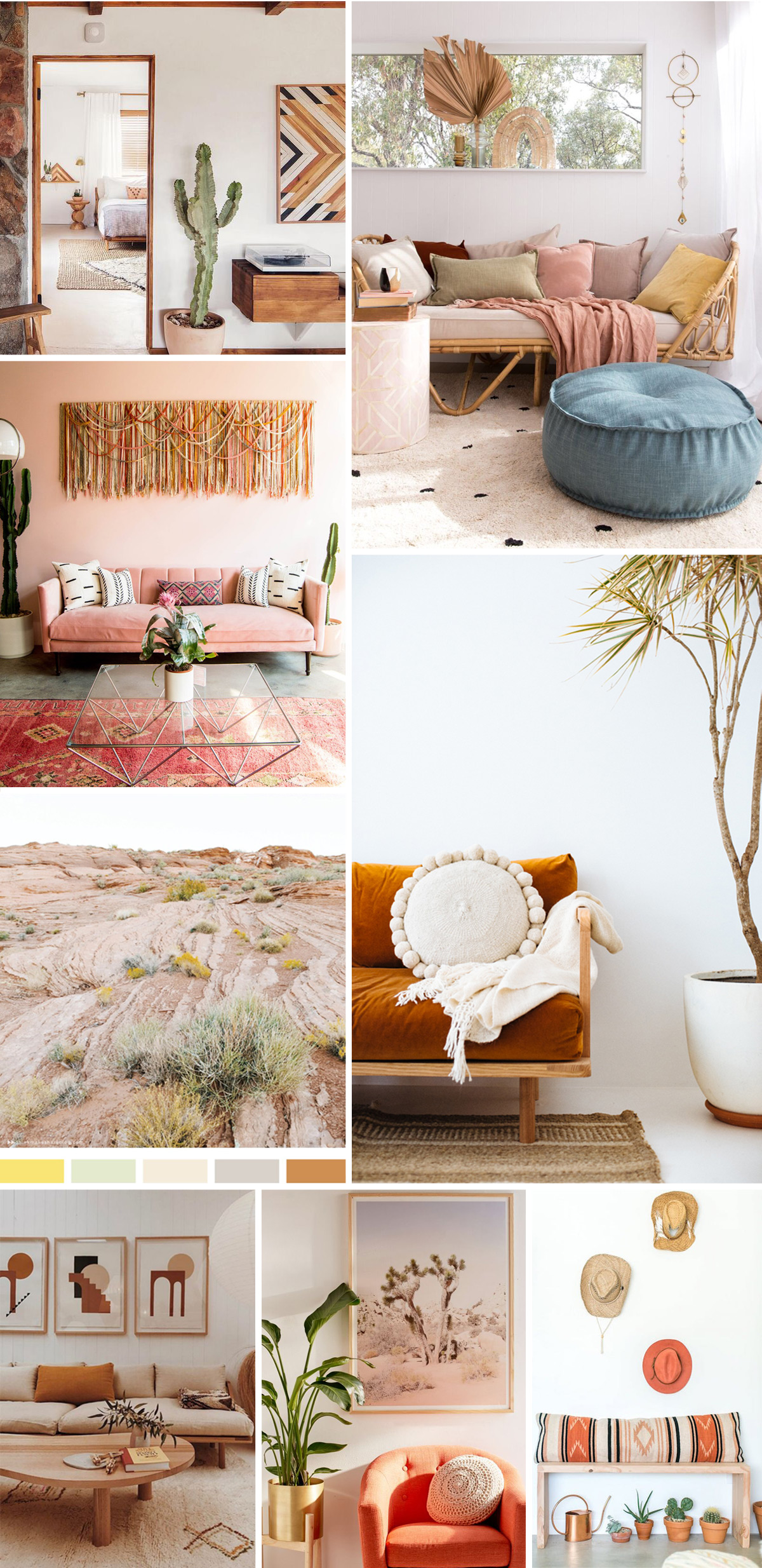 1 – 2 | 3 | 4 | 5 | 6 | 7 | 8 | 9 | 10 | 11 | 12 | 13 | 14 | 15 | 16 | 17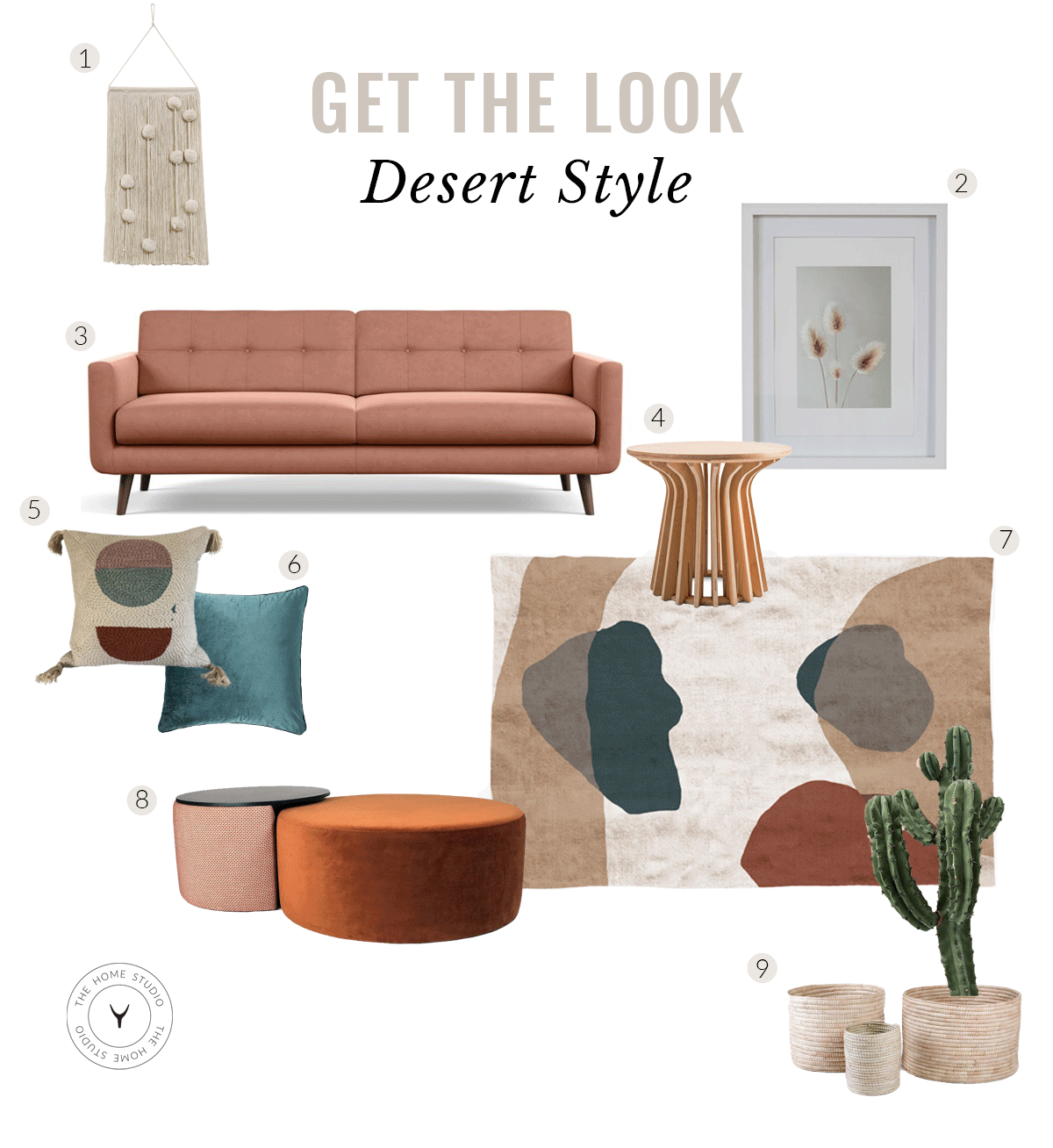 1. Cotton Field Wall Hanging from Clever Little Monkey | 2. Bunny Tail Artwork from Knus | 3. Conrad 3-seater Sofa in Velour Lux Vintage Rosa from Sofa Company | 4. Baobab Side Table from Knus | 5. Punch Needle Cushion Cover from Design Store | 6. Turquoise Velvet Scatter Cushion from @home | 7. Homestead Collection Rug – Lake from Bored | 8. Nesting Ottoman Set from Knus | 9. Sinan Baskets from Knus