People still think of wallpaper as old-fashioned and ugly, a floral relic from your grandmother's house, but that is SO not true! Wallpaper options range from traditional and classic to bold and graphic, and their design impact goes way beyond what one can do with paint.
The thought of wallpaper in the bathroom can raise eyebrows. Water and paper are typically not a good match, however thanks to new technology wallpaper is not as fragile as it used to be. It is important to look at how your space is being used – lifestyle, number of people, ventilation, how close to water – before deciding on where to install wallpaper. Powder rooms and half baths are ideally suited to the use of wallpaper, since there is very little moisture present. It is also worth mentioning that wallpaper is often a more affordable option than tiles or stone.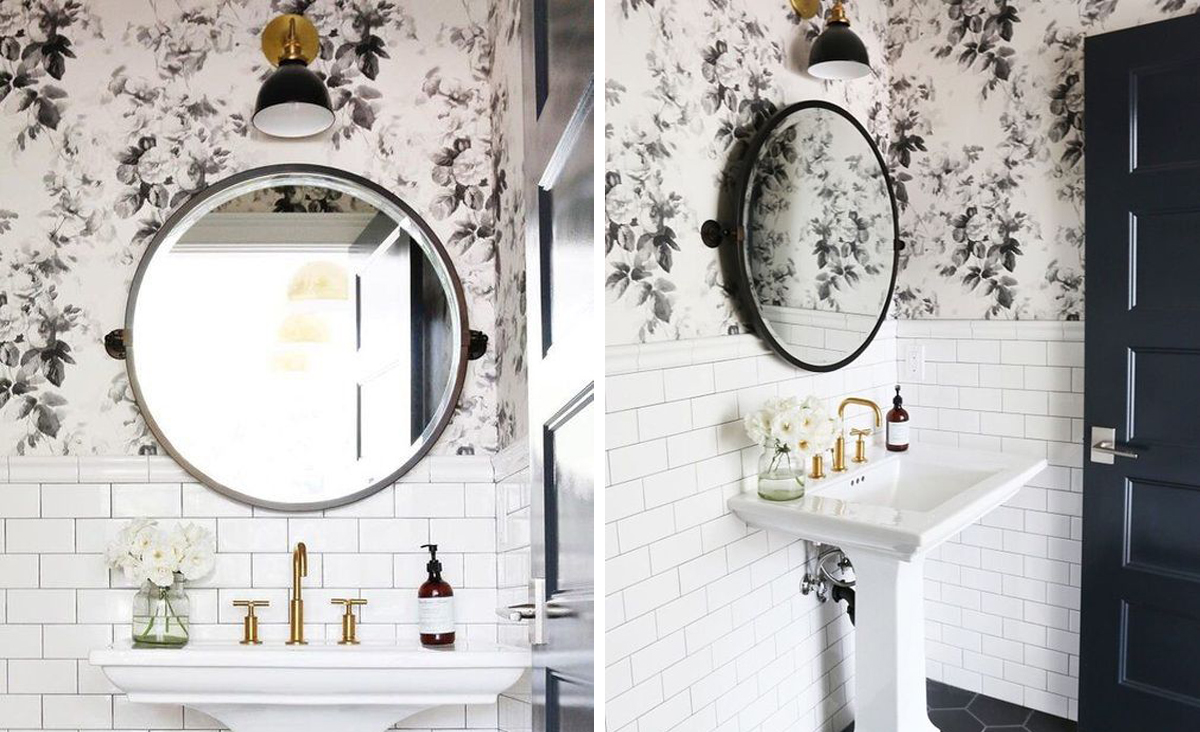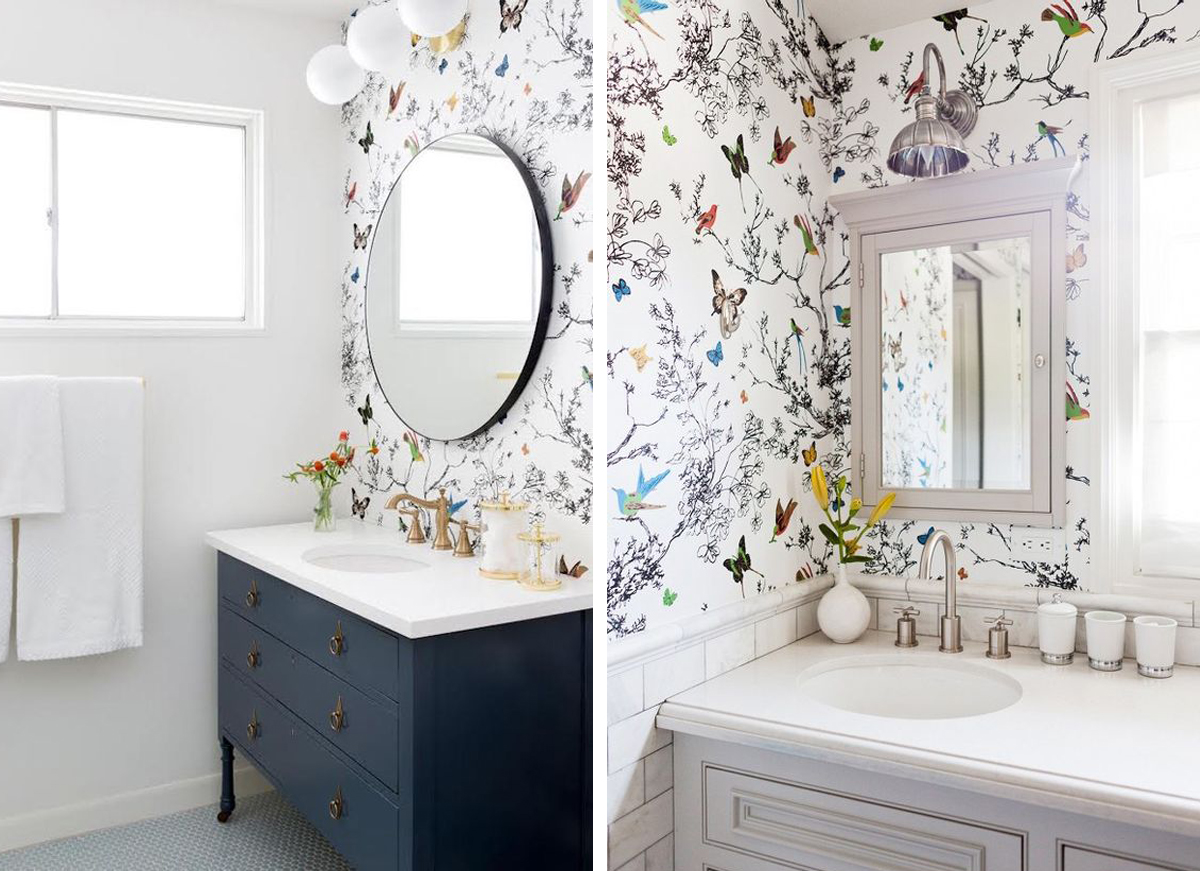 If you are still worried about using wallpaper in your bathroom, we've got these 3 tips to help you out.
1. Apply a coat of Decorators Varnish over your layer of wallpaper will seal it up, protecting it from heat and moisture. The best option is a dead flat / matte finish. Make sure you test a small patch on your wallpaper before applying to the entire area.
2. There are limited wallpaper options designed specifically for high moisture areas, which are covered with a film to protect them from water damage.
3. Opt for a vinyl based wallpaper. As well as being appropriate for use in moist areas, it is typically more affordable and is easy to clean.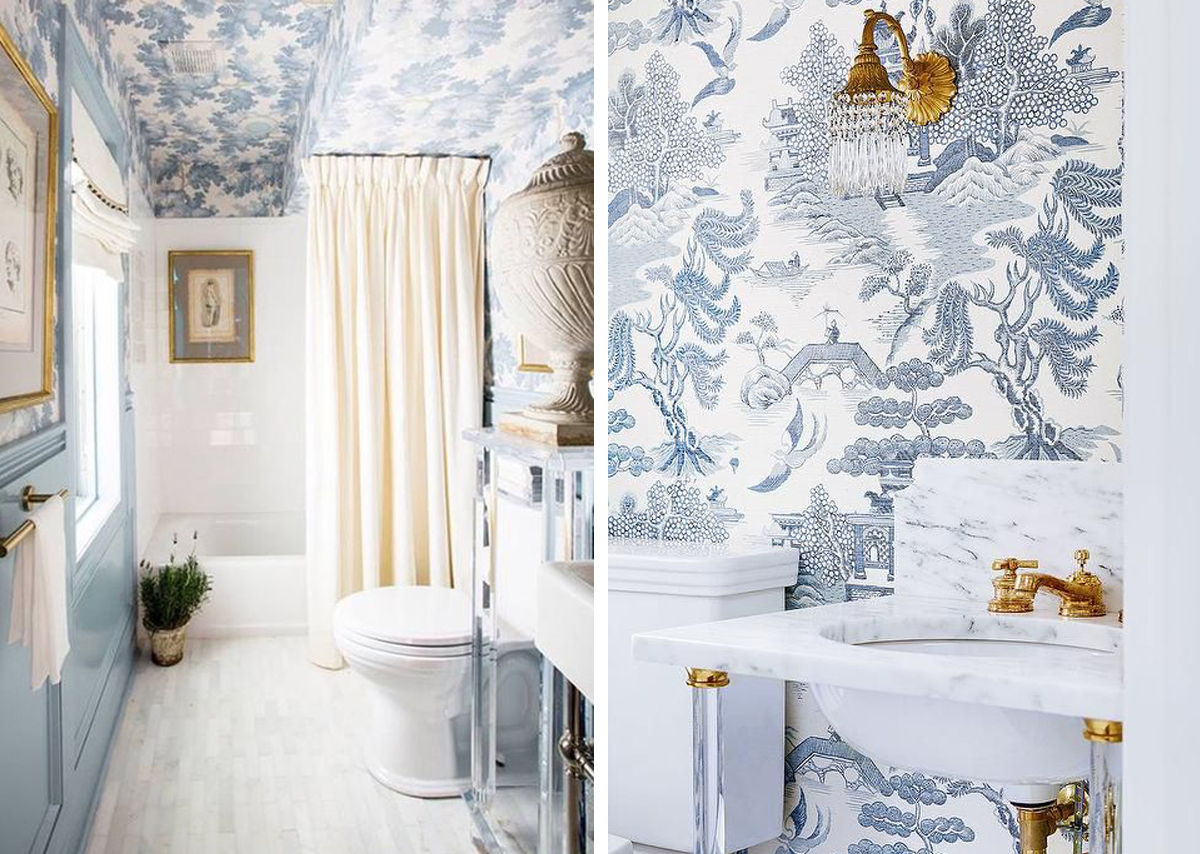 I'm obsessed with this floral wallpaper by Ellie Cashman Design and I love using dark wallpaper for a dramatic effect.