One of the easiest and most affordable ways to update any space in your home is with a coat of paint! I love a feature wall, but I know the majority of people are colour shy. Enter the half wall paint solution. The perfect in-betweener for a budget pick me up in a room, adding colour and contrast to your space without sacrificing too much time or money.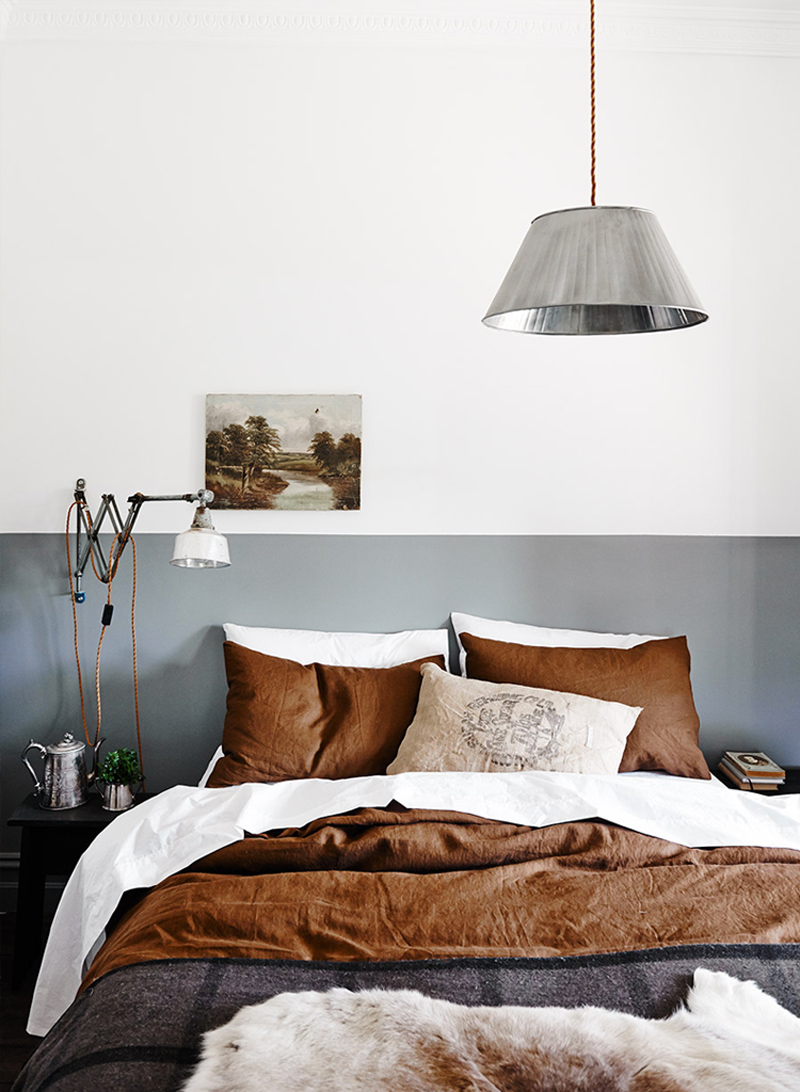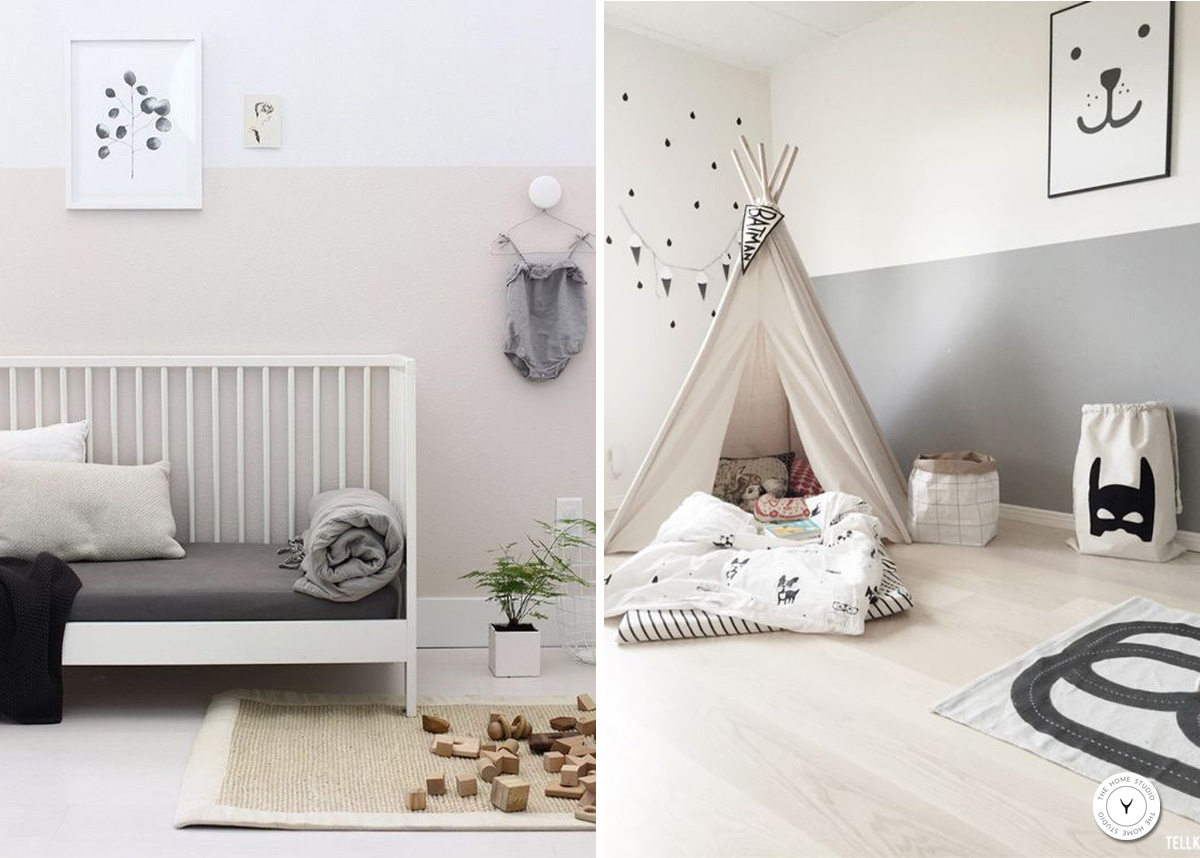 This paint effect is especially ideal for those of us that like the idea of a wainscotting in a room, but don't have the architectural details to back it up.
As simple as painting a wall, all you need to do is choose your paint colour – probably the trickiest step for most – prep the area and decide how high you wish to paint the colour. The most common option is halfway – always measuring from the ground up and checking your work with a spirit level.
Another option is painting two thirds of the wall height, which not only adds drama but creates the effect of higher ceilings. Using a darker colour as the bottom paint choice adds to this effect.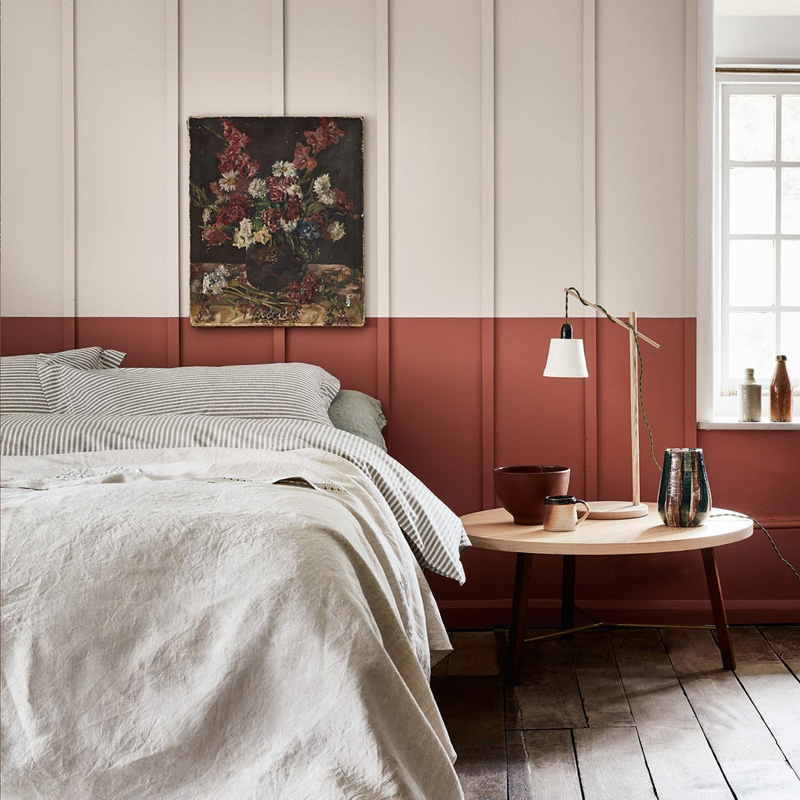 Determining how bold or subtle you prefer your results to be will be determined by your colour choice. Choosing two colours from the same family will leave you a soft and sophisticated space, while colour blocking with contrasting bold shades will bring more drama to the room. This is especially popular and effective in bathrooms, where tiles or panelling are used on the lower half of the wall.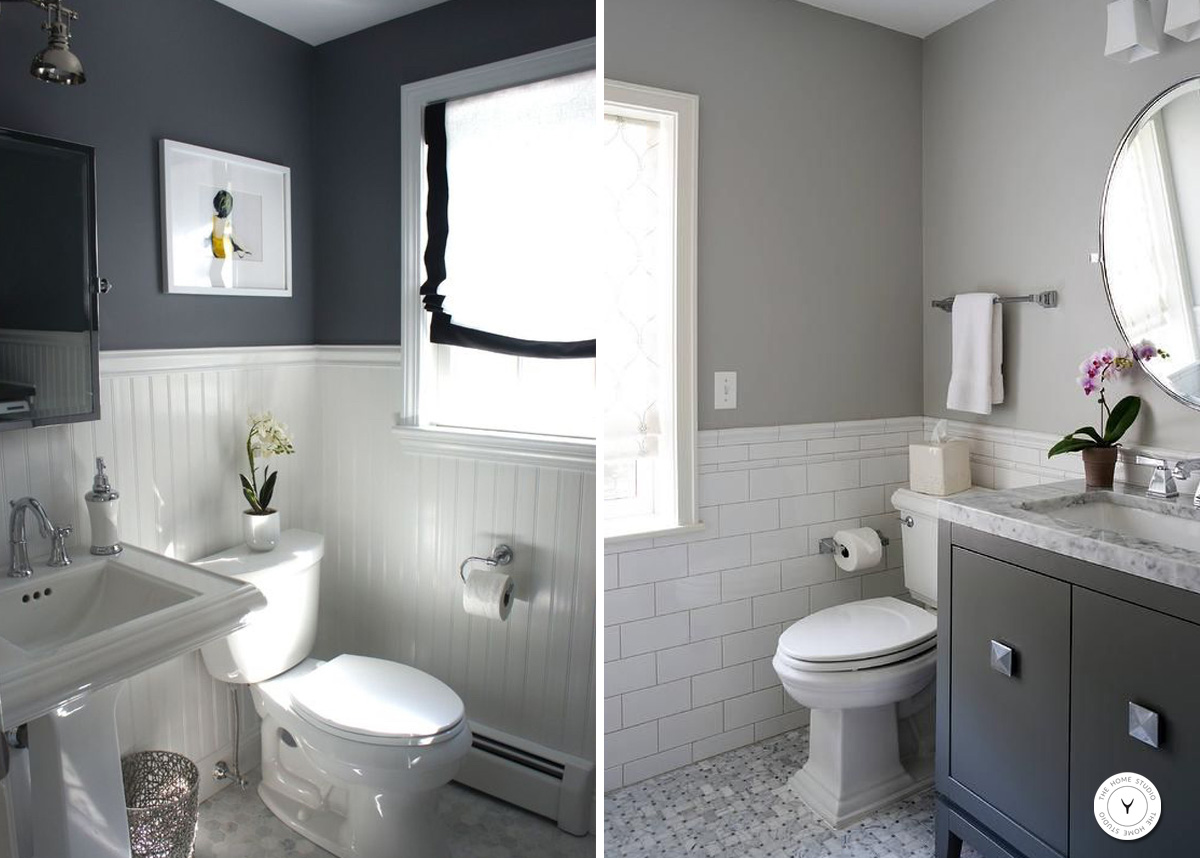 SaveSave
SaveSaveSaveSave