We saw this budget laundry room makeover on Apartment Therapy and thought it ideally suited to our April theme of "It's all about the Budget".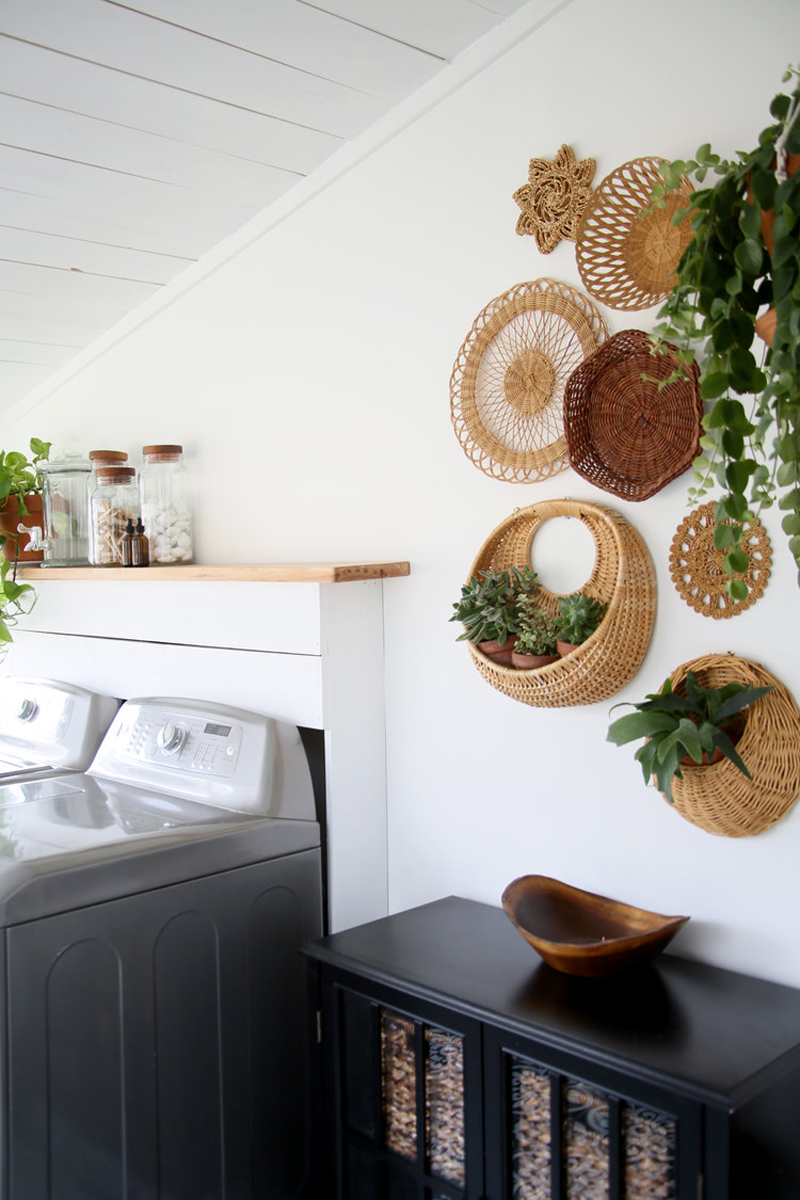 The owners of this home took charge of the whole makeover themselves, without the help of outside contractors, which is pretty impressive!
BEFORE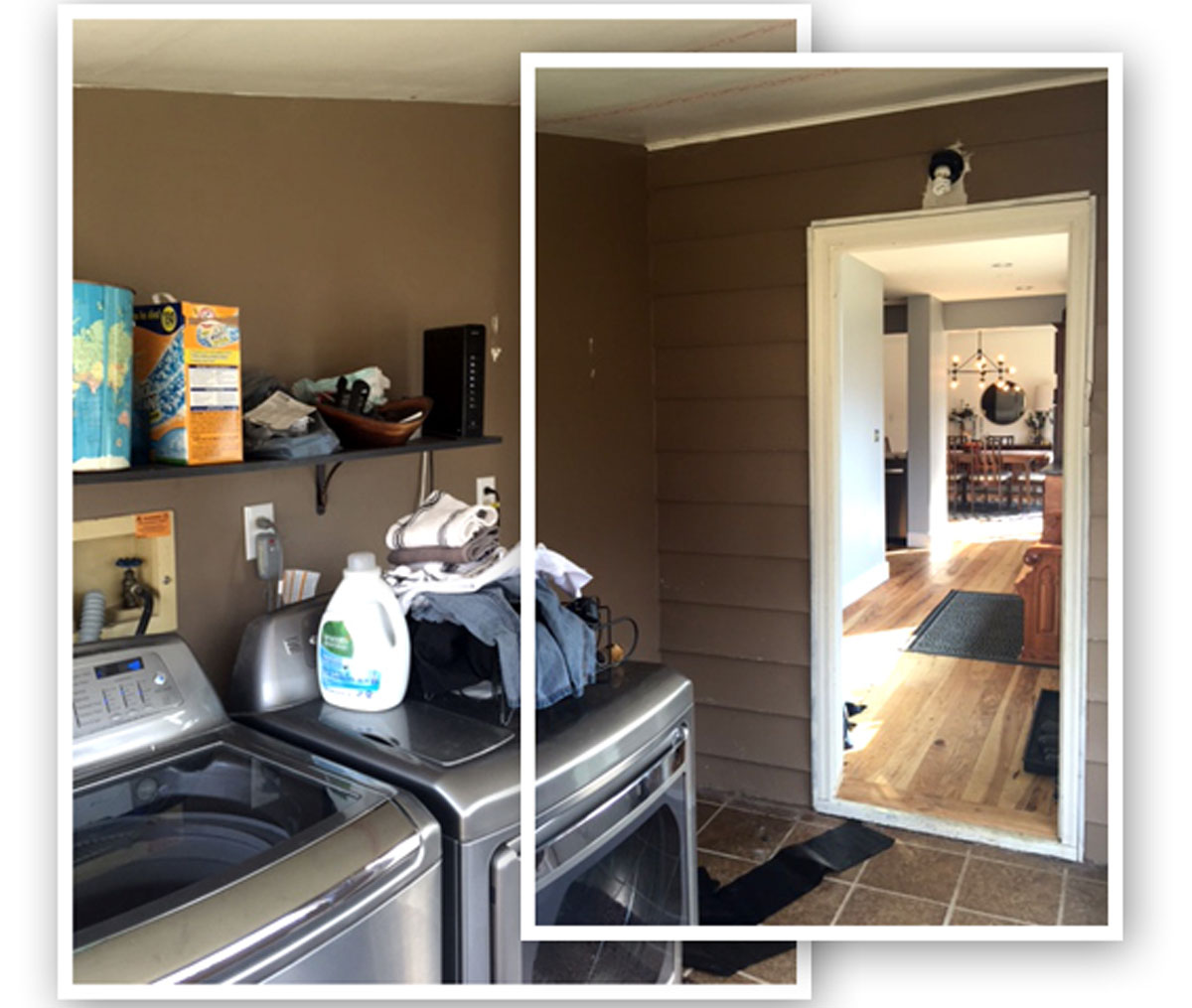 Wood panelling was added to the ceiling for character and the whole room was painted white. They put new trim around the windows and doors and installed new skirting in the room, which was finished in a black semi gloss paint.
The floor is surprisingly the most budget element of the room…. the grouting was painted grey and vinyl stickers were applied over the current tiles…. I KNOW!! Those aren't even real cement tiles. Crazy right?!
The space was then styled with pieces they either had elsewhere in the house, or with locally sourced second hand pieces. I don't know about you, but we are seriously impressed with the results of this budget makeover!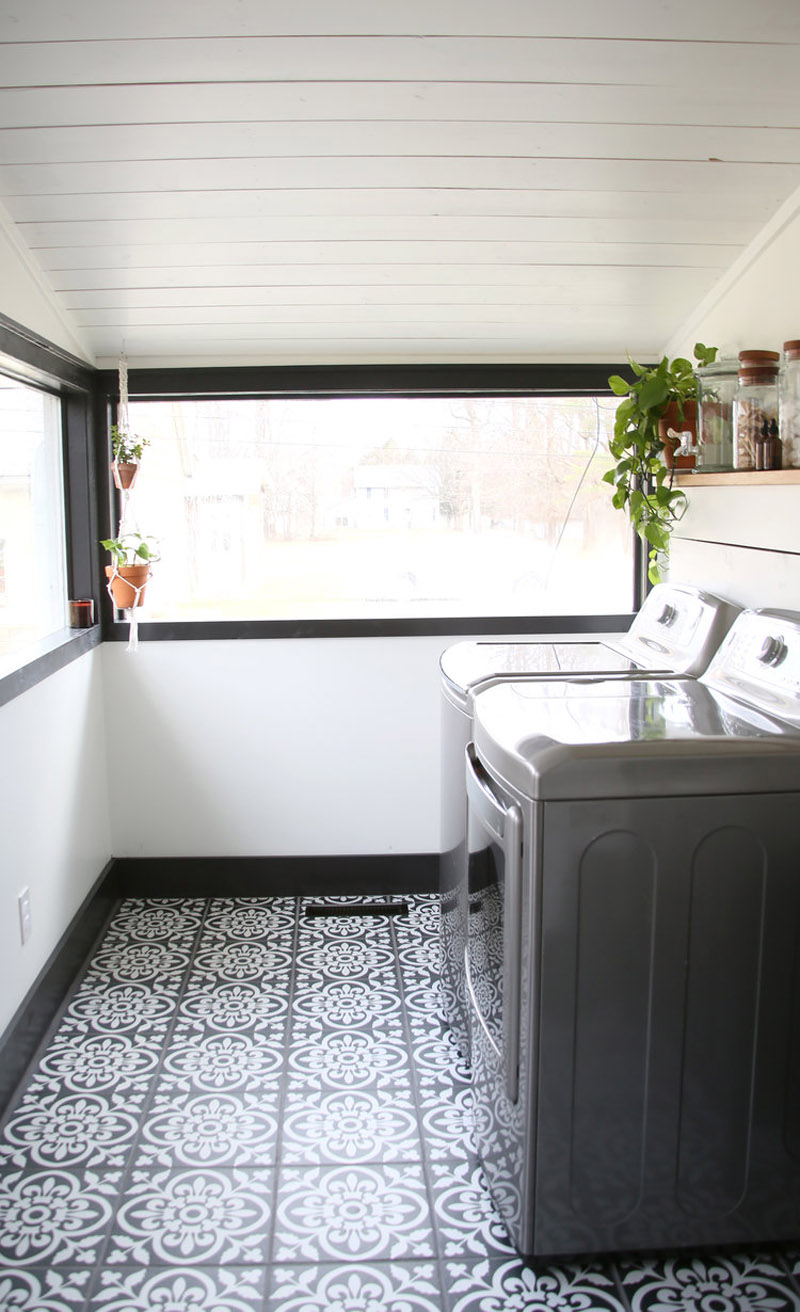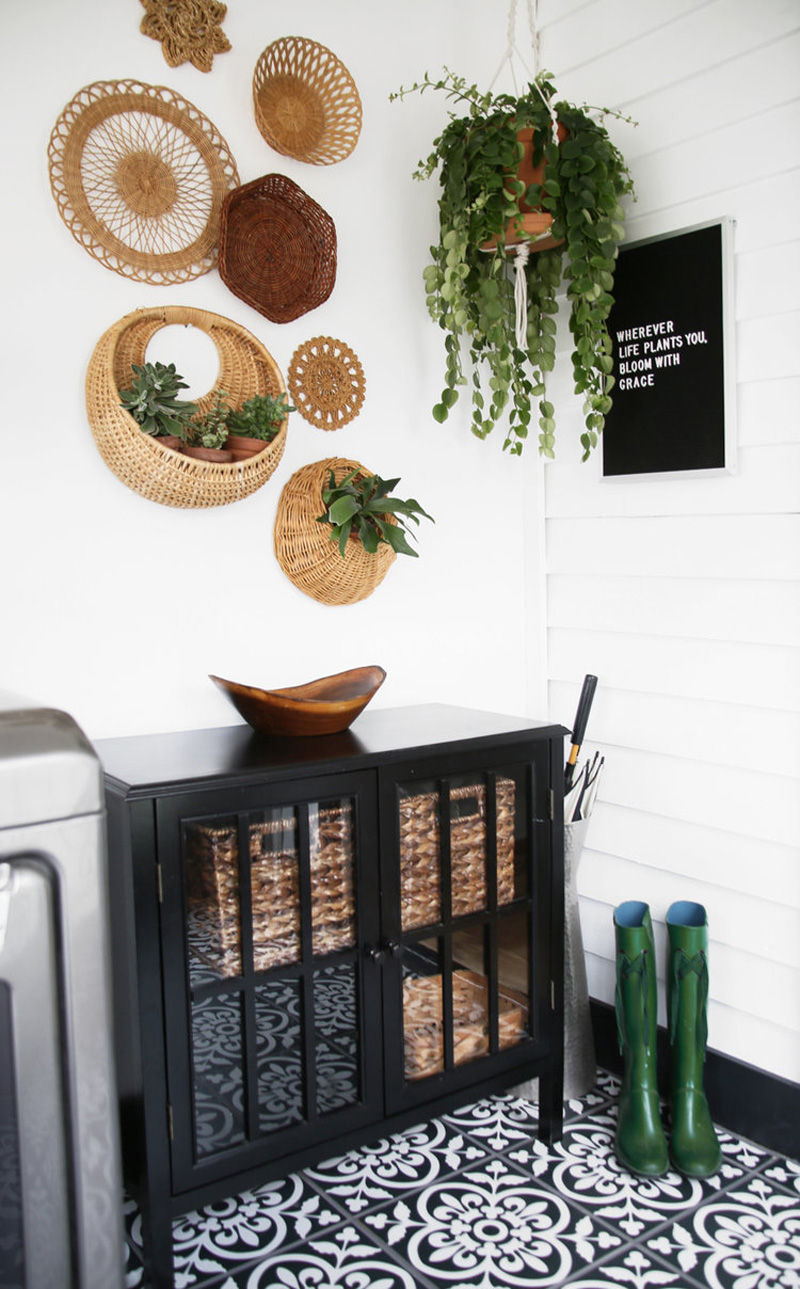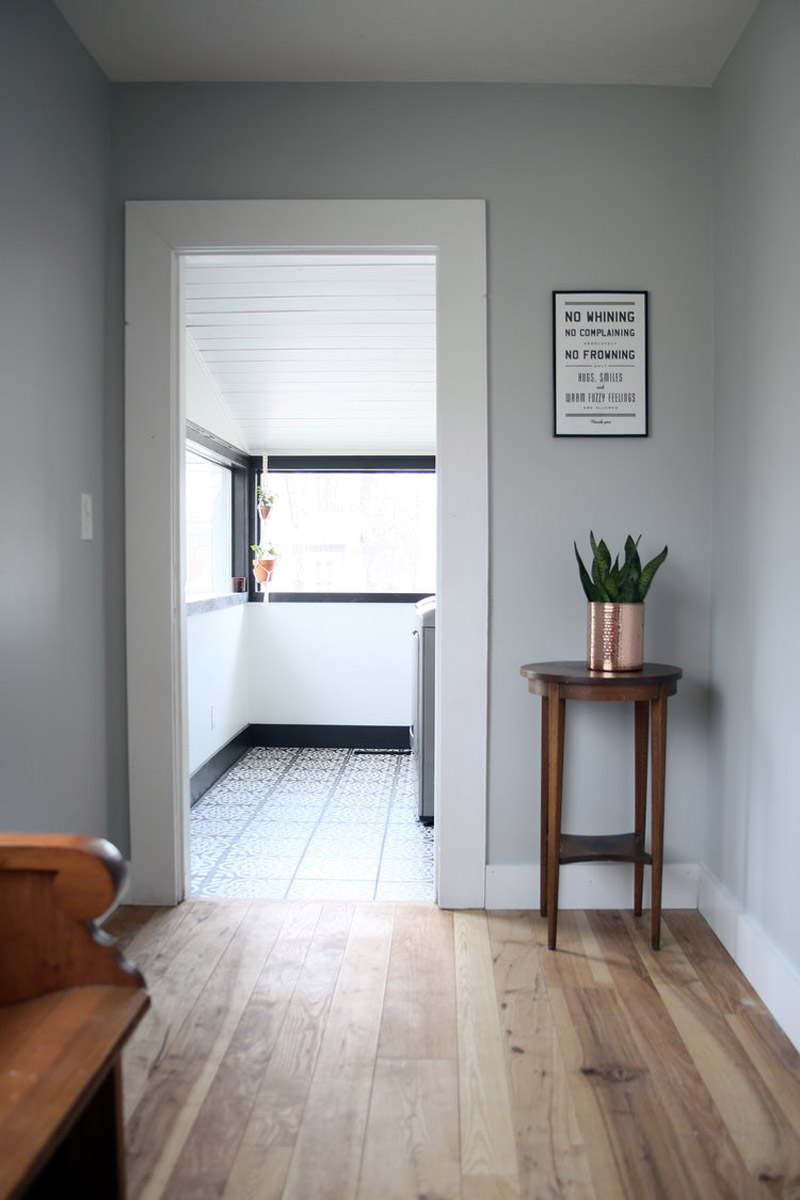 Article and images via Stars & Field