When you walk through the door to your home most often people look for a place to dump 'their stuff'. No matter how small the space, a well laid out entry area with your selected furniture items creates the perfect welcome home.
The key is to keep it minimal and low maintenance, so you aren't greeted by a mess every time you open your door. Key pieces include a console table, a mirror, hooks, a basket or small storage option and a little rug to finish off the space.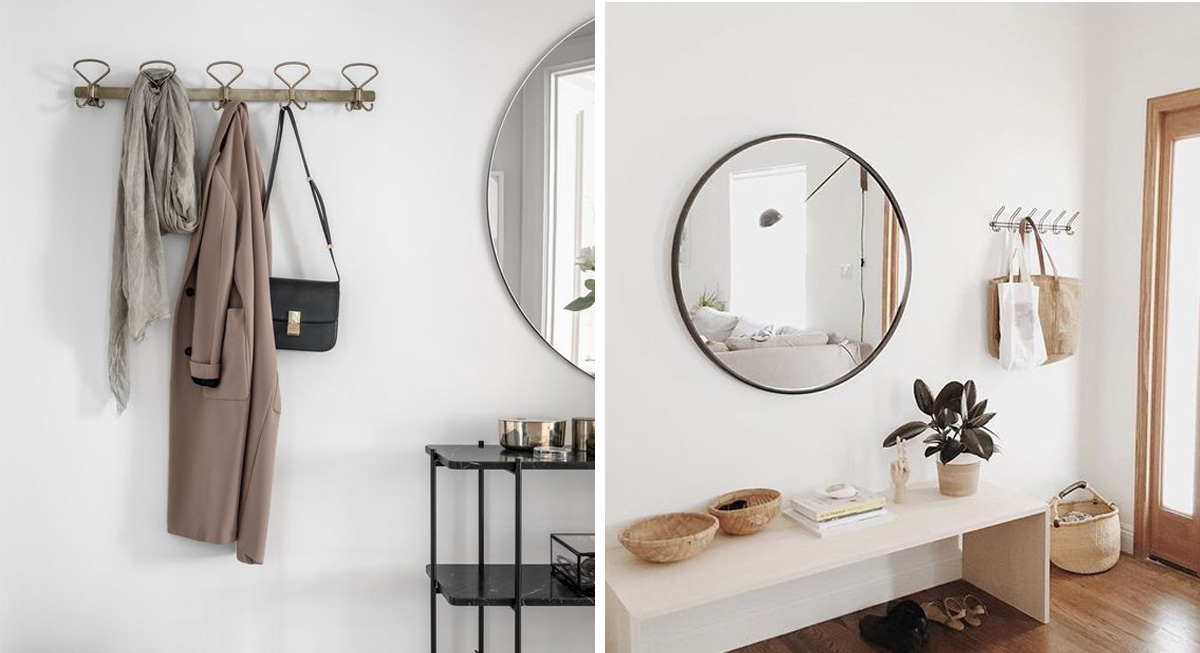 Showing you that budget does not equal ugly, we pulled these key pieces together to create your very own modern and minimal entryway.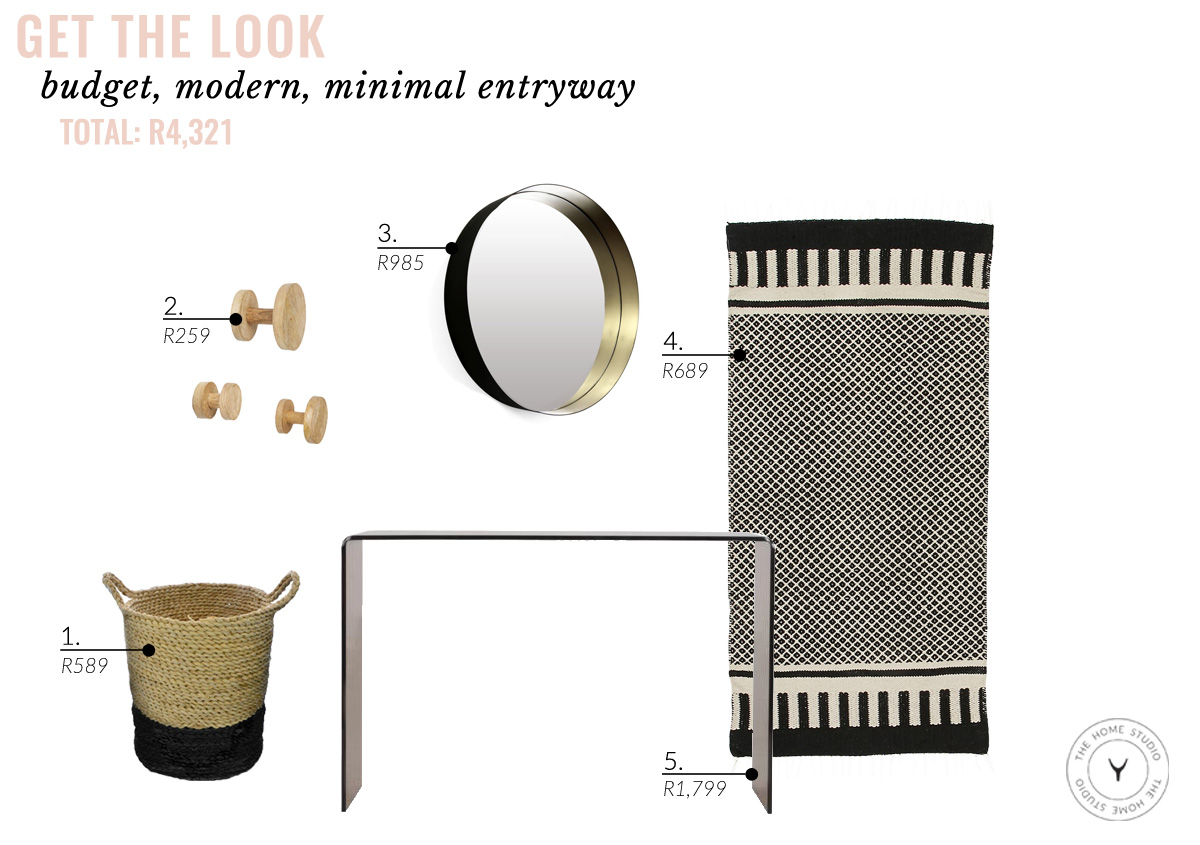 1. Scandi Straw Basket from Eleven Past | 2. Wall Hooks from Superbalist | 3. Round Mirror from Eleven Past | 4. Runner Rug from Superbalist | 5. Champagne Console Table from @Home – on SALE now!